---
Combing Anguilla's Beaches for the Best
Anguilla Beach Lovers brings you a fresh dose of "Tranquility Wrapped in Blue" every month.
If you like this newsletter,, please do a friend a favor and "pay it forward."
If a friend did forward this to you and if you like what you read, please subscribe by visiting...
---
Issue #150, September 29, 2022
Here's to peace & calm 🙏💗
We are sending an ocean of love and support to everyone affected by this year's hurricane season.
As we begin to enter October, here's hoping for a peaceful end to the hurricane season.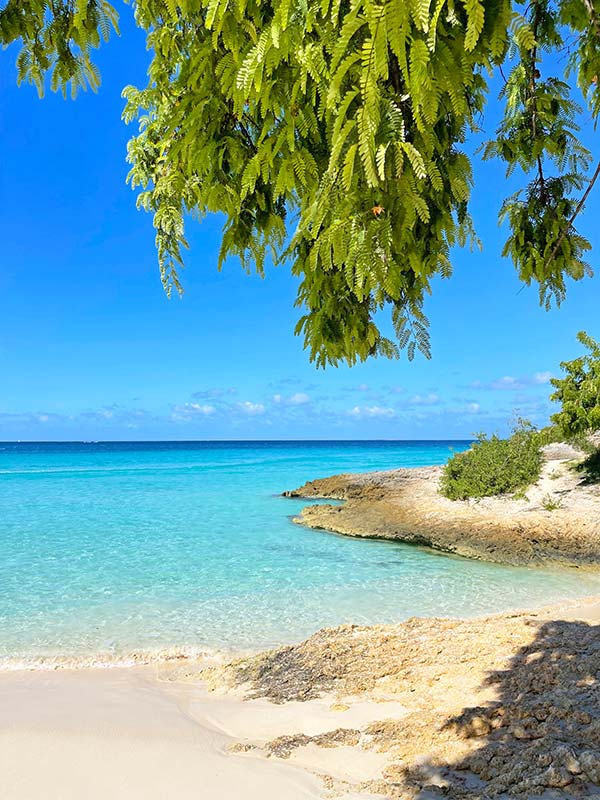 Before we begin with what's new, let's take a moment to breathe in calm...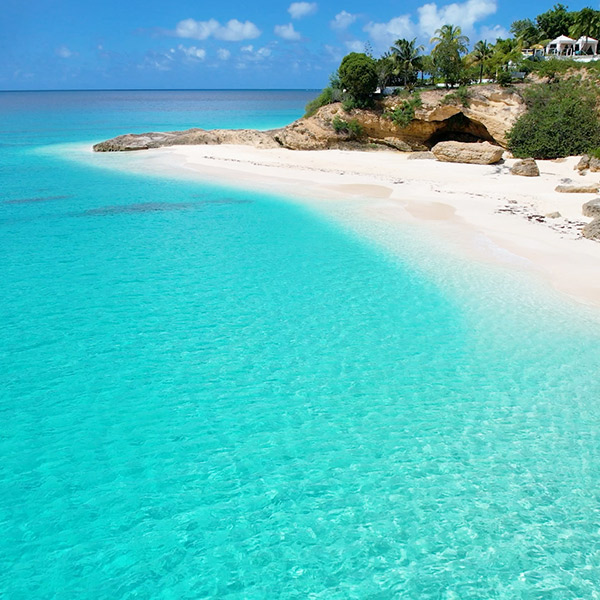 And exhale everything else...
Nothing soothes like those blues...
What's new since last time?
---
NEW Anguilla Card Partner: Ruthy's Yum Yum
Foodies everywhere rejoice! Ruthy's Yum Yum has made recent changes to their menu that will have your taste buds jumping for joy...
From new gluten-free pizzas, to cheesy, decadent mahi mahi quesadillas, Ruthy's scrumptious options are enough to satisfy any food craving.
Set roadside in Little Dix, Ruthy's is only 5 minutes from Shoal Bay. It is the perfect pit-stop on your way for a day at the beach.
Grab a pizza and enjoy a mouthwatering slice on Shoal Bay East. Is there any better treat? 🍕😉💗🏝
Click here for the full scoop on Ruthy's Yum Yum.
Ruthy's Yum Yum is open Monday-Friday 12pm-9pm and 5pm-9pm on Weekends.
Ruthy's Yum Yum is an Anguilla Card Partner. Save 10% at Ruthy's when you use your Anguilla Card.
---
Dessert Must Have's: Nat's Sweet Johnny Cakes
Natalie Richardson, daughter of Nat and Ethne of Palm Grove, sure knows how to WOW taste buds!
From her vibrant restaurant in The Valley, Natalie serves up lobster burgers, silky mac & cheese and divine BBQ that makes you weak at the knees.
After lunch, Natalie's SWEET Johnny cakes call your name...
Johnny cake + powdered sugar + chocolate dipping sauce = 100% delight with every bite!
Called "Sugar Johnnies," these perfectly fried strips of sweet Johnny cake are dusted in confectioners' sugar. For sweetest results, dip your Johnny cake strips in the side of chocolate sauce.
Nat's is open Monday-Friday 11am-3pm.
Nat's is an Anguilla Card Partner. Save 10% at Nat's when you use your Anguilla Card.
---
How To Day Trip to Anguilla From St. Maarten
If you are a frequent visitor to St. Maaarten and are thinking of day tripping to Anguilla, our NEW guide is for you!...
From catching the ferry, to renting a car, this guide covers how to get here, where to grab the best breakfast, who has the freshest lobster and everything in between!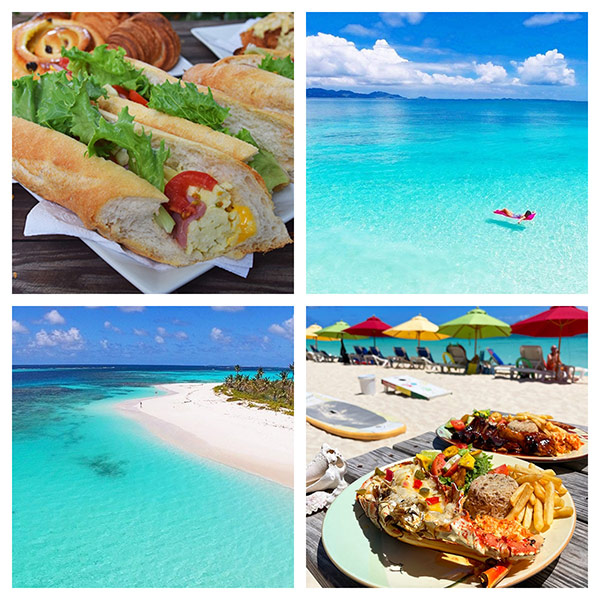 Lose the crowd and get ready for a day of beach-hopping with tranquil blue waters and ivory white sands. Combing miles and miles of untouched Anguilla beaches should be on everyone's bucket list!
Click here for our guide to day tripping to Anguilla.
---
NEW American Airlines' Flights
We are excited to announce that American Airlines has introduced NEW daily flights to Anguilla from Miami.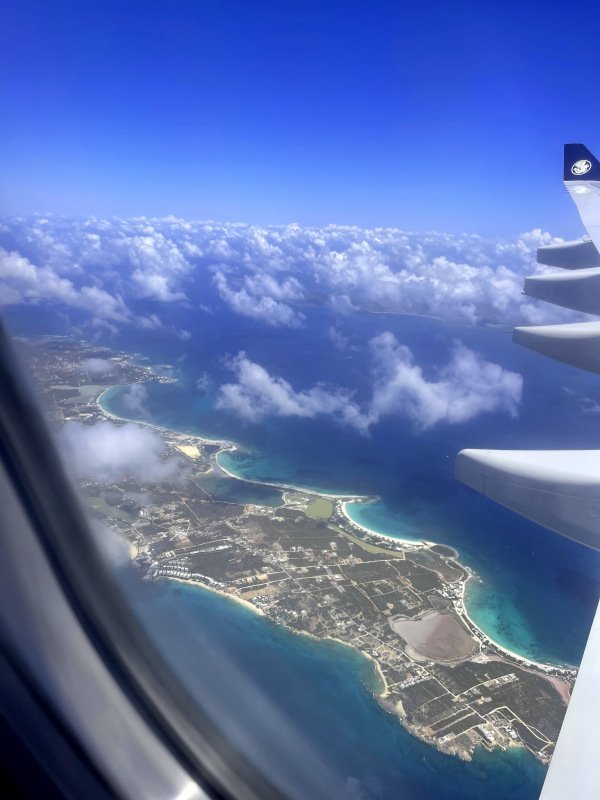 The new schedule is...
October 7 - November 2: Four flights per week: Mondays, Wednesdays, Fridays & Saturdays
November 3 - December 17: Daily flights, 2x Saturdays
December 18 - January 8: Daily flights, 2x Mondays, Wednesdays, Saturdays & Sundays
Yep! Getting to this...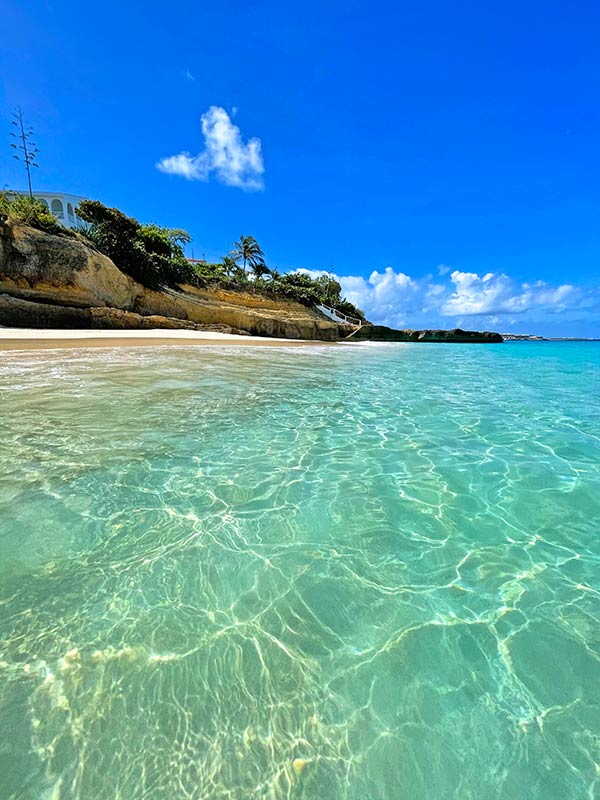 ... just got easier 🤗💗🏝
On that note, are you planning a trip to Anguilla this fall?
---
5 Reasons We Love The Off Season in Anguilla
Click here for 5 reasons why we love the off-season in Anguilla.
It all starts with hotels and villas, many of which stay open all season long with competitive rates through until the beginning of December!
Tranquility Beach Anguilla is one of our favorites.
How can you beat their view? 😍💗⛱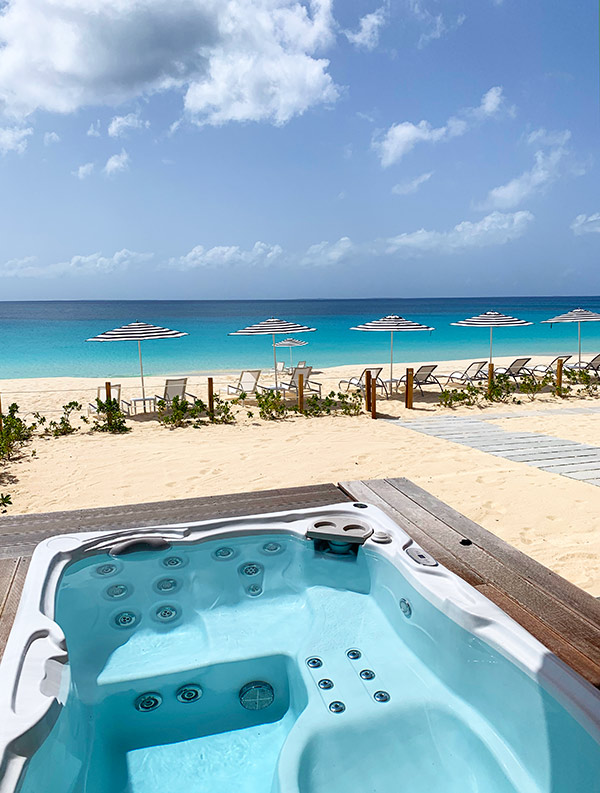 There are no two "waves" about it! Developers, Neil Freeman and Ian "Sugar George" Edwards knocked it out the park when they built Tranquility Beach Anguilla.
Set smack dab in the middle of Meads Bay, there is no better place to spend vacation day after vacation day...
When it comes the property itself, Tranquility Beach's large suites offer all of the comforts of home: laundry, dryer, full kitchen for preparing meals in and expansive outdoor terraces.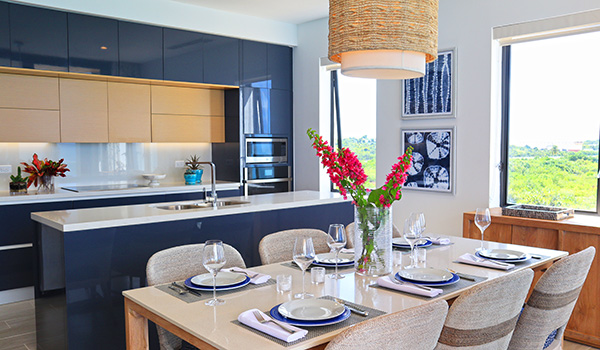 These suites tick every box!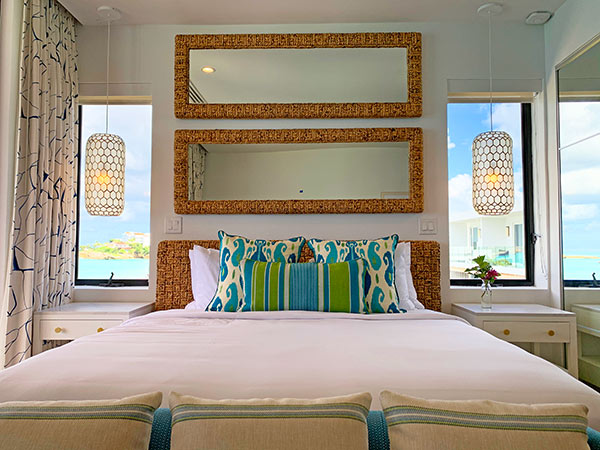 To take advantage of Tranquility Beach Anguilla's off season rates...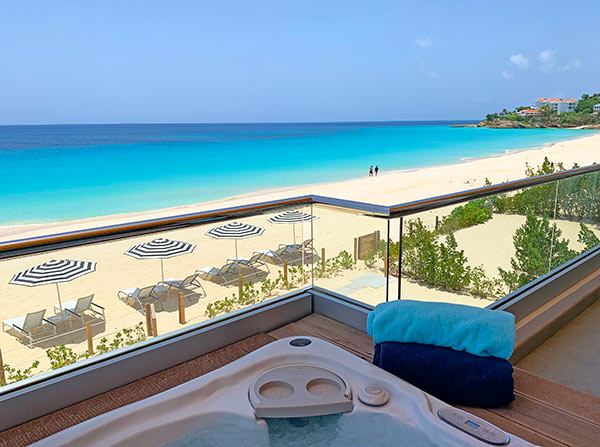 ---
A Villa Beach Escape
Set on secluded Sandy Point beach, at Beach Escape Villa you are directly on sandy beachfront.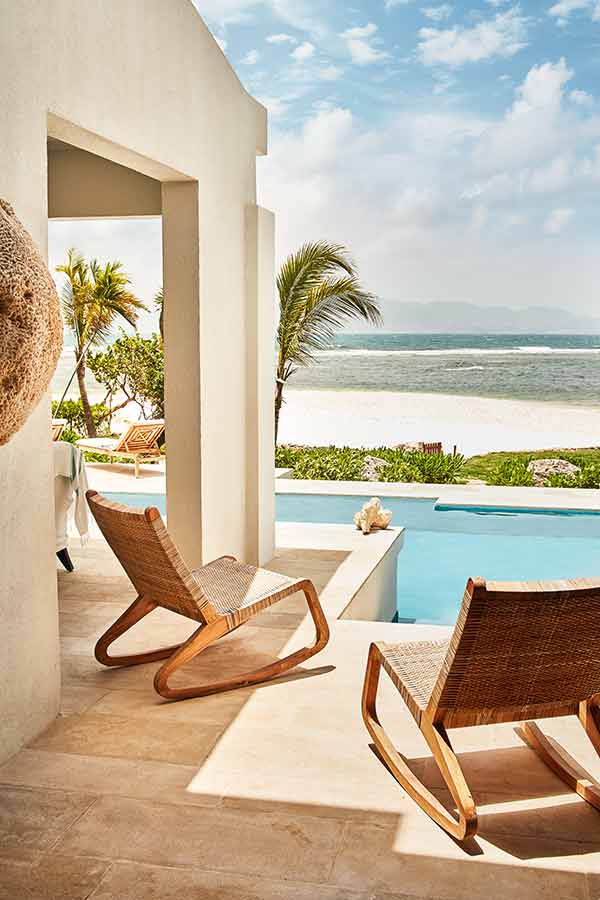 A villa with chic beach house charm, Beach Escape is true to its name.
Five bedrooms, plush media room, modern kitchen with outdoor cooking options and indoor and outdoor dining and lounging spaces span out over the villa's two buildings.
Two heavenly master suites lay in the villa's main house, with two additional master suites and a twin room in the guest house. The layout makes it an ideal choice for families and friends traveling together.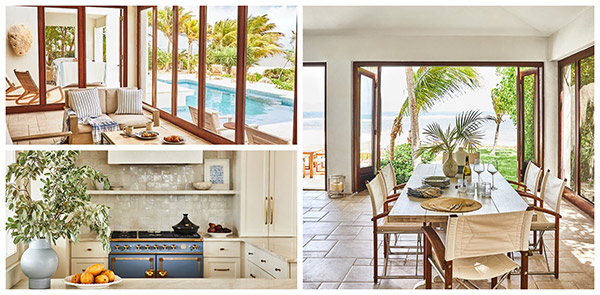 With direct beach access, grassy lawn, sandy front, Apple TV, SONOS, EVO grill, tropical landscaping, solarium-eque showers, oversized screened-in patios, luxurious outdoor couches, housekeeping six days per week and on-call staff...
This villa is irresistibly comfortable.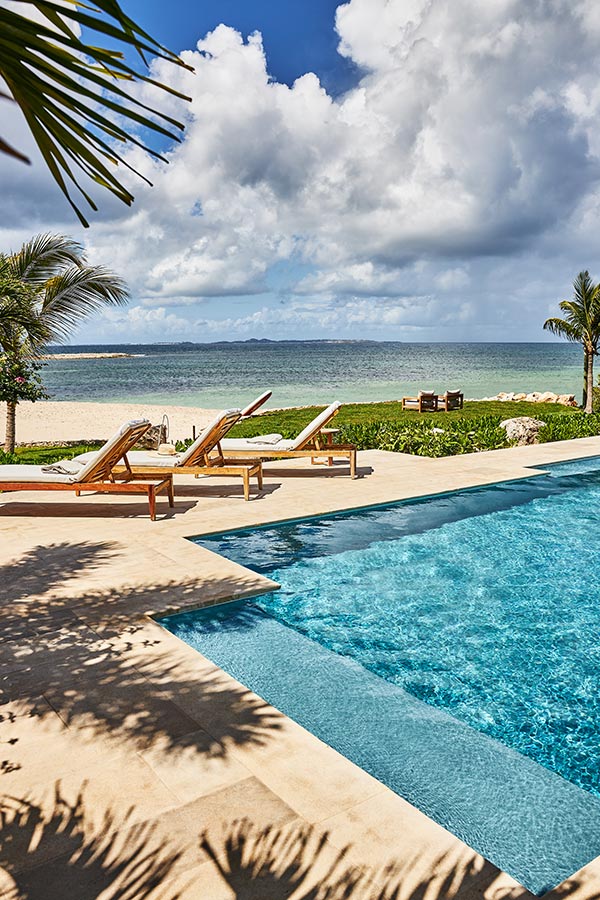 Beach Escape takes full advantage of its beachfront setting with beach chairs, umbrellas, a grassy front lawn overlooking the Caribbean Sea and even beach service.
Click here to experience the beach at Beach Escape Villa.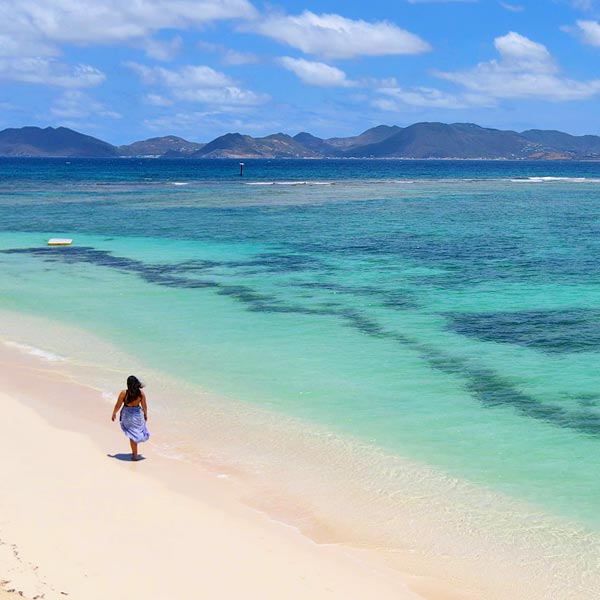 For more on this beachfront villa, click here.
To book your beach escape, contact the owner for the best rate.
---
Exclusive Fall Getaway
On the north shore of Anguilla, Santosha Villa Estate...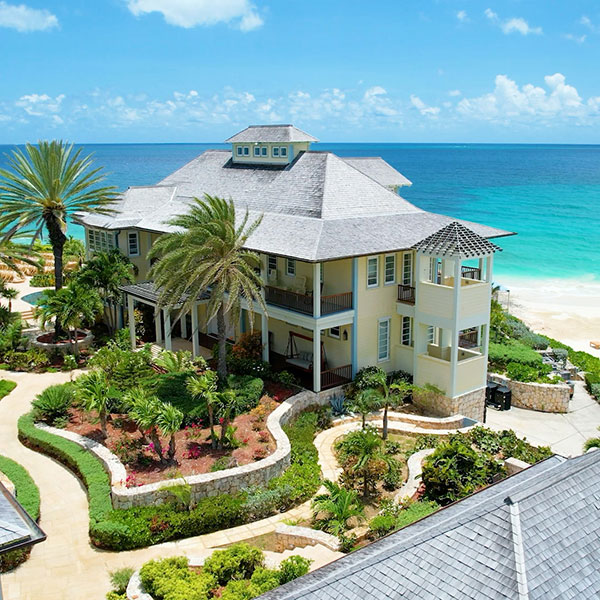 And its sister property, Long Bay Villas...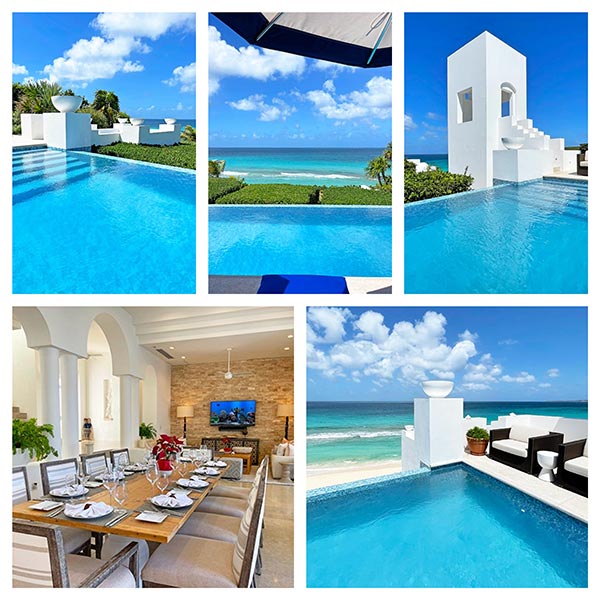 Get our vote for #1 ultra luxury villa in Anguilla.
If you have seen Long Bay beach from the ocean, you know Long Bay Villas.
The three villa property is iconic. Strikingly white, Long Bay Villas' Sky, Sea and Sand villas emerge like a Grecian-Caribbean dream from the lush hillside that slopes up from Long Bay's blue waters.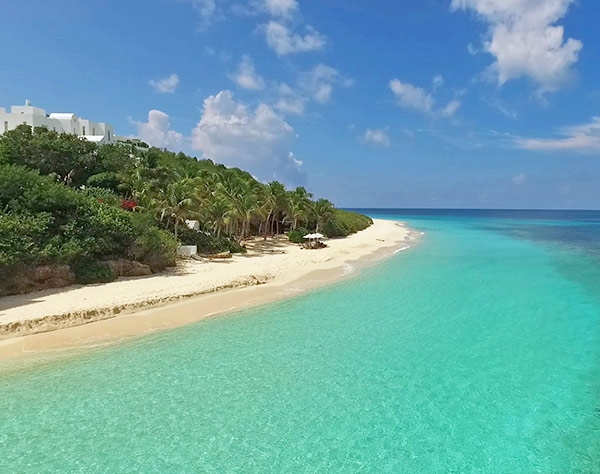 Featured on Netflix's "The World's Most Amazing Vacation Rentals", it's not hard to see why this villa is rated as one of the world's most spectacular.
To step inside Long Bay Villas, click here for our video tour.
Next door, and mirroring Long Bay Villas' prestige is Santosha Villa Estate.
Santosha is Anguilla's most sophisticated ultra-luxury villa.
The estate's main house, three guest houses and dining pavilion all exude distinct West Indian elegance.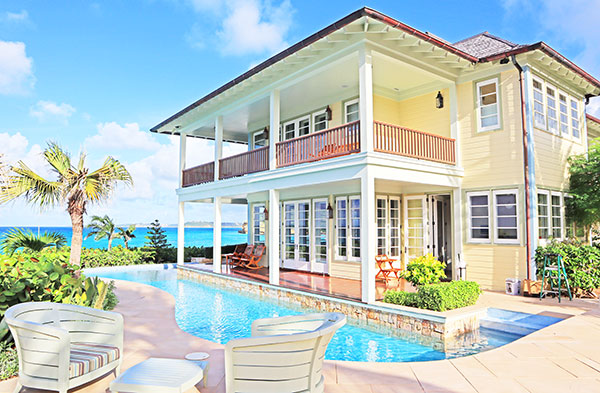 As you approach Santosha, a marked sense of relaxed sophistication washes over you. Each enchanting detail has been thought through to create a true West Indian estate.
Varnished wood-planked verandas, pergolas, generous awnings, lagoon-style pool, comfortable swing day bed and a grotto down by the sea complete this property.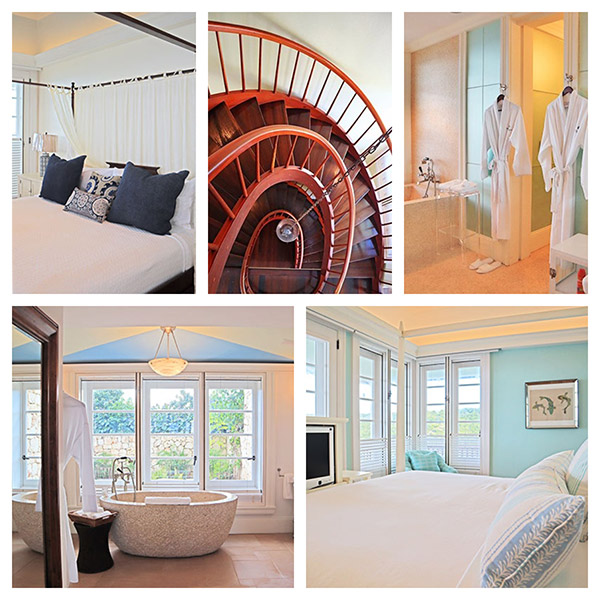 Favored by the jetset, this grand estate is indeed beyond compare.
Step inside Santosha Villa Estate with us here.
For more on Long Bay Villas...
More on Santosha Villa Estate
---
Island Car Rental's NEW Fleet
Visiting Anguilla this fall? Don't forget to book your rental car!
When in need, we always rent from Island Car Rentals. They have fast, friendly service, reliable cars, and will go to just about any extent to keep their customers happy.
For example, let's say you're coming into Anguilla later in the afternoon, after their office closes. They'll leave the car at their lot, with your name on the windshield and with the keys in the car. Just take care of the paperwork a day or two later, whenever it suits your schedule. (Can you imagine that in New York?)
Another example of their excellent service? They've even fixed a flat for us on a Sunday when everything was closed!
That's not all. Their cars are immaculately maintained and they are always upgrading their fleet.
Today, they have a whole host of terrific 4x4s, including Wranglers (hard top and soft tops), Pathfinders, 8 seater Sienna Wagons and Landcruisers.
All I can say is... Island Car Rental is our choice for Anguilla car rentals forever!
To book your car rental, fill in this form.
Island Car Rental is an Anguilla Card Partner. Save 10% at Island Car when you use your Anguilla Card.
---
Prime Anguilla Real Estate
We have been updating our popular Anguilla real estate guide!
From Blackgarden Bay...
To Lockrum...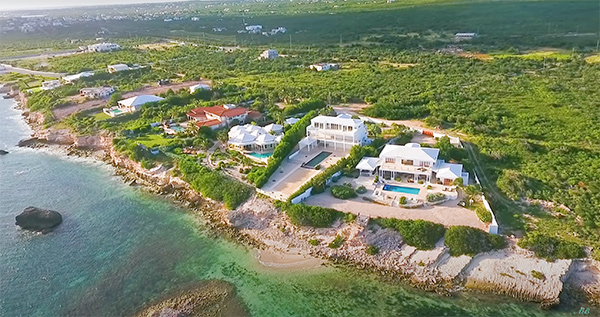 All the way to out to the far West End...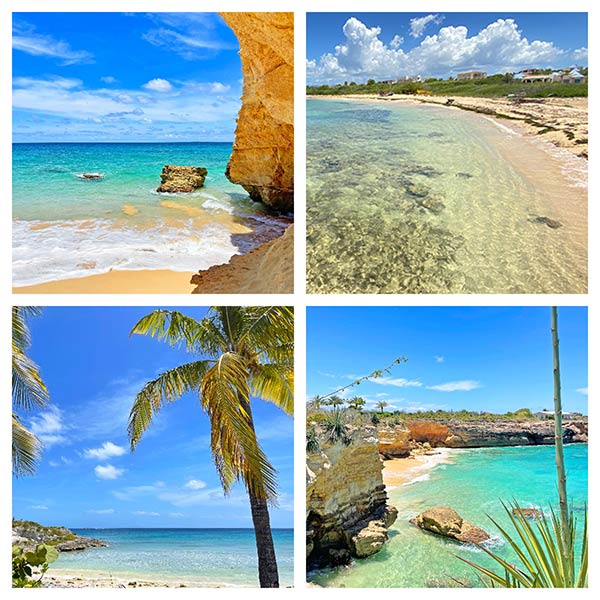 If you have been looking for a sign to pack up and relocate to your island paradise, this is it! The opportunities for Anguilla real estate are many these days.
For more on Anguilla real estate, check out our beach-by-beach guide here.
If you are thinking of relocating to Anguilla, be sure to get in touch with our favorite Anguilla real estate agent, Jackie Pascher of Island Dream Properties.
She has the largest collection of properties and knows the island like the back of her hand.
For her latest real estate opportunities...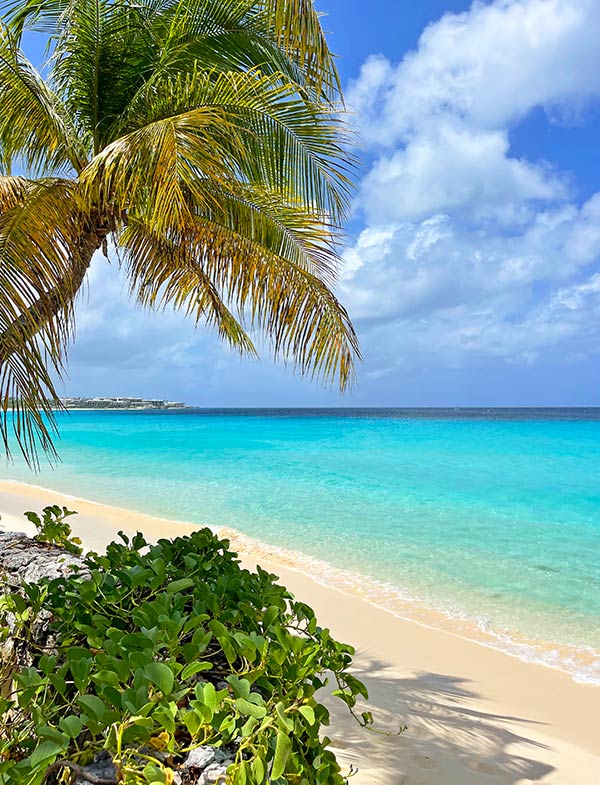 ---
Mental Anguilla Vacation
Not visiting Anguilla this fall? Take a mental vacation to paradise instead 🤗💭💗🏝
We have a brand NEW 3 hour Anguilla relaxation video for you up on our sister YouTube channel, MyTranquilitee.
All filmed in 2022, this drone video takes you to Meads Bay, Limestone Bay, Island Harbour and Scilly Cay, the mini island paradises of Scrub Island and Prickly Pear, Shoal Bay East and Sandy Point Beach, too!
To zen out, click here for 3 hours of Anguilla calm.
To never miss a dose of Anguilla calm, click here to subscribe to our sister YouTube channel, MyTranquilitee.
---
Caribbean Corner: Exploring Curaçao
Just a hop, skip and a jump away, the beaches of Curaçao have been calling our names!
From Cas Abao, rated one of the best beaches in the world, to Playa Kalki and Playa Lagun, earlier this season we took a look at how Curaçao's beaches measure up.
Click here for the best beaches in Curaçao.
---
That's all for now.
If you enjoy this newsletter and our Anguilla videos, please spread the word about us on TripAdvisor.
If you are planning a trip to Anguilla, get your Anguilla Card here!
We can't wait to SEA you on the beach 💗🏝
With lots of warming Anguilla sunshine,
Nori & Louise
---
Anguilla-Beaches.com
---