Anguilla Real Estate:
Lockrum Bay & Pelican Bay
Pelican Bay
Pelican Bay is a peaceful rocky beach. Just a 3 minute drive from the ferry terminal, it is one of the closest points to St. Martin.
A Glance at Pelican Bay

Pelican Bay has grown in popularity over the years. Many luxury villas now call this rugged, rocky coast home.
With wide open vistas of St. Martin and cooling trade winds, this area is one to investigate on your Anguilla real estate hunt.
Crystal Clear Views of St.Martin to the South

One aspect to note here are the views to St. Martin. They are spectacular! At Pelican Bay you just seem closer than close to those magnificently picturesque mountains.
The beach itself is on the smaller side with both rocky and sandy ocean front.
Let's take a closer look and start at the western edge of this region...
At the tip of the western peninsula that separates Blowing Point from Pelican Bay, nests the eponymous Pelican Bay Villas...
Pelican Bay Villa on The Western End
Here is another impressive villa in the area...
Champagne Shores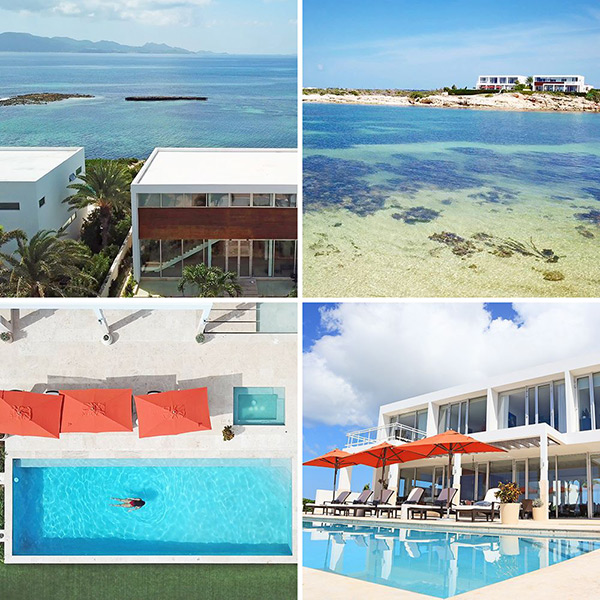 Lockrum Bay
As you move east, Pelican Bay bleeds into Lockrum Bay (also known as Round Rock Bay). This shoreline is dotted with many classy Anguilla villas.
Round Round reminds me a little of Sea Feather Bay. Like at Sea Feather, here too, you will find many high-end villas lining a rugged cliffside.
Solaire, Avalon Villa, Lockrum Point Villa, Coyaba Villa and Three Dolphins are just a few that line this coast.
It's an excellent area if you're looking for something more populated.
Luxury Anguilla Villas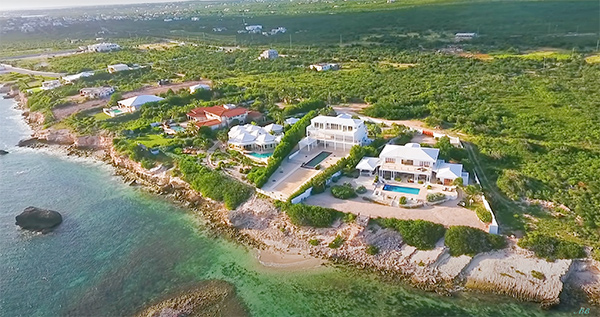 In general, the area is still not as developed as its neighbors, Blowing Point (to the west) and Little Harbour (to the east), though that has begun to change in recent years with the addition of more villas.
And although a lot of ocean-front real estate has been bought and developed there are still many Anguilla real estate investment opportunities, with magnificent views and seclusive waterfront property available.
So never fear! Because whether inland, or right out on the rocky ocean front Anguilla's real estate market still has a lot to offer.
Directions
Head east of the Anguilla ferry and you will find the Lockrum Bay and Pelican Bay area.