---
Combing Anguilla's Beaches for the Best
Anguilla Beach Lovers brings you a fresh dose of "Tranquility Wrapped in Blue" every month.
If you like this newsletter,, please do a friend a favor and "pay it forward."
If a friend did forward this to you and if you like what you read, please subscribe by visiting...
---
Issue #161, September 6, 2023
Did you know that Anguilla has a "secret" season?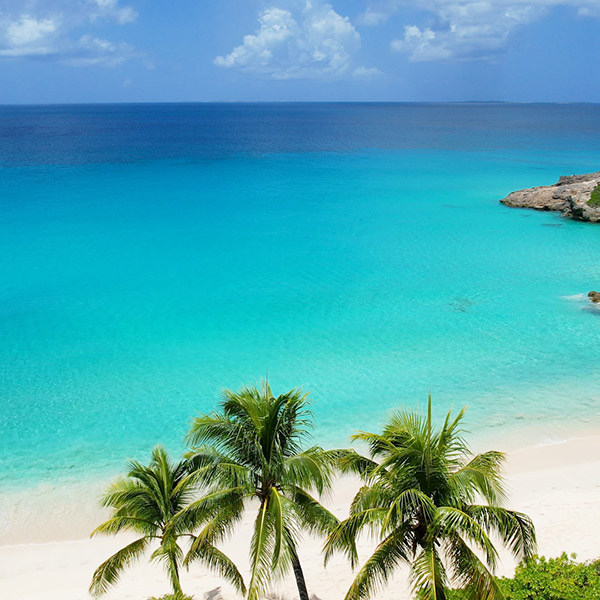 Visiting the island during the months of September and October is one of the best kept secrets about Anguilla!
The island's off season begins in late May/early June and ends in November. After Carnival in August, though, the island quiets right down.
This is when the real off season begins.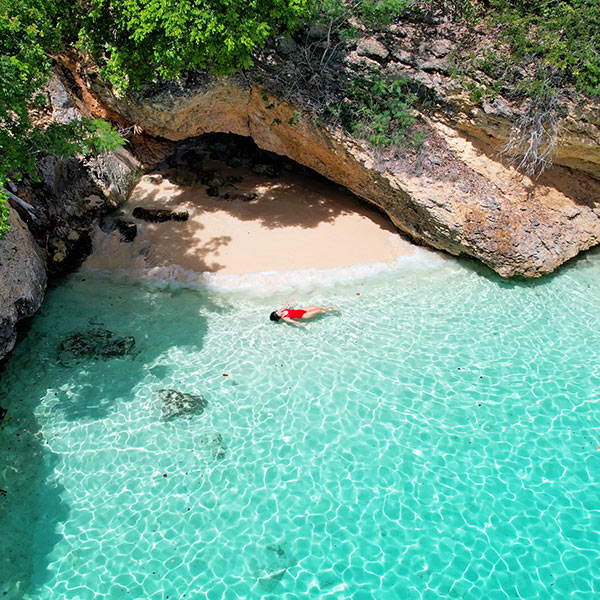 A "secret" time to visit, it is one of the most peaceful and serene periods.
Many businesses take their annual vacation during this time and many would-be visitors are "back to school."
If you love having beaches all to yourself, now is a great time to come down and get your float on!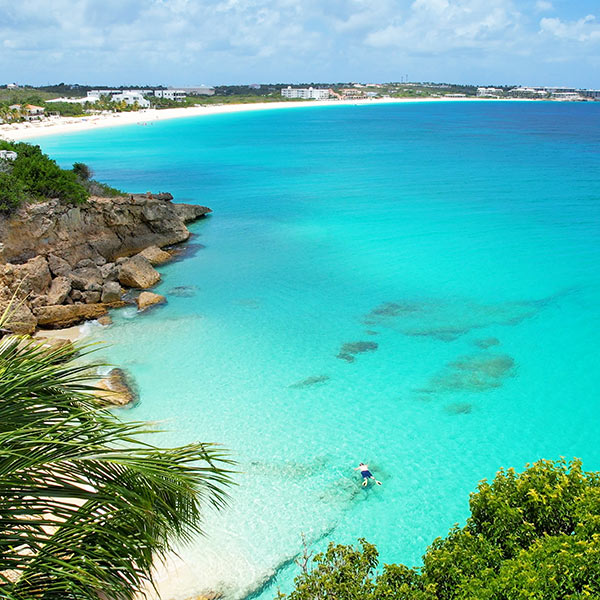 To sweeten the deal?
Many hotels close during this period, but this year the spectacular Aurora Anguilla is staying open ALL season long!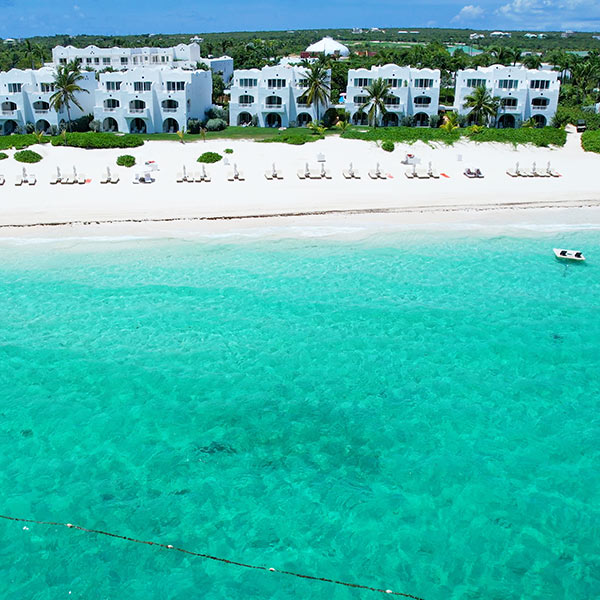 The deal gets even sweeter...
Stay at Aurora For Just $299/Night
Aurora Anguilla's "secret" season rates are as low as $299 per night. A steal of a deal, prices like this aren't seen any other time of the year.
Louise had the chance to experience Aurora during their "secret" season special.
What a time she had!
Click here for a video look at Louise's stay.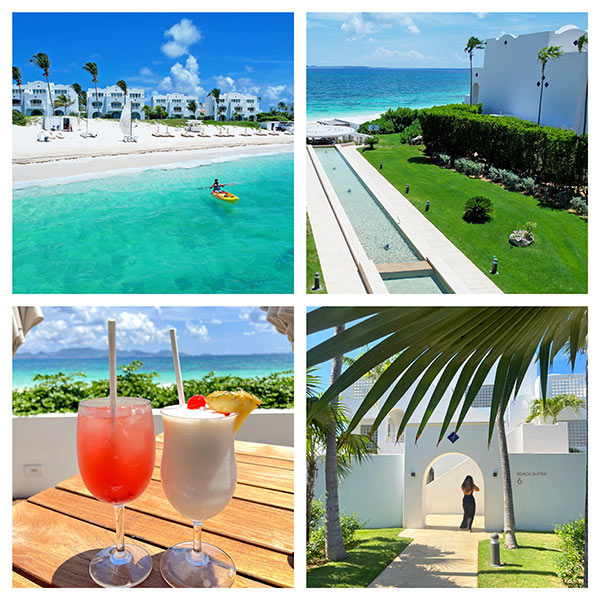 The Reasons Are Many to Love Aurora!
First up? The location is second to none right on Rendezvous Bay. Rendezvous Bay has been named #1 beach in the Caribbean over and over again.
With powdery-soft sands and gentle waves, it's not hard to sea why visitors often tout this beach as their top pick.
Aurora's plush rooms take full advantage of their stunning setting.
Lofty and bright with direct beach access, Aurora's suites marry plushness with privacy and incredible location.
The property boasts resort suites, beach suites and luxurious villa suites. Click here for a full look inside the villas at Aurora Anguilla.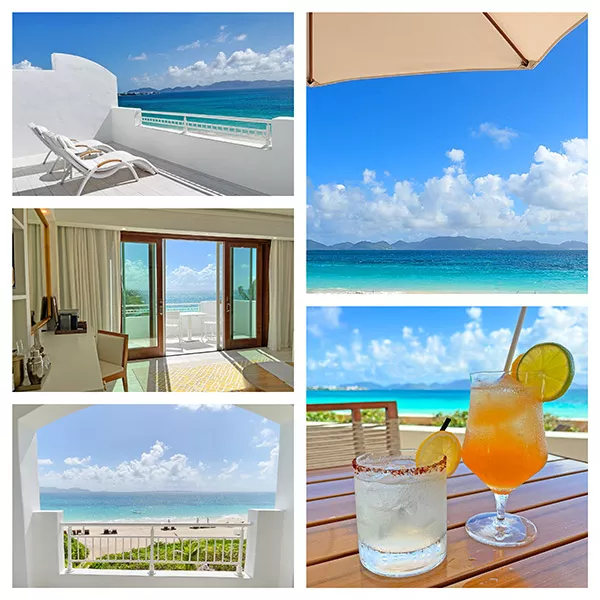 When it comes to activities, Aurora has plenty to do. Laze by the pool, grab a drink, bike, sail, kayak, play tennis, book a spa appointment in their soothing spa or play golf.
Aurora International Golf Club is, after all, one of the top courses in all of the Caribbean!
Last but not least you can't say Aurora without your tastebuds jumping for joy!
Aurora's restaurants are some of the best on-island. C Level has secured itself as one of our #1 favorites for a beach day.
For dinner, Chef's Table has become a new favorite.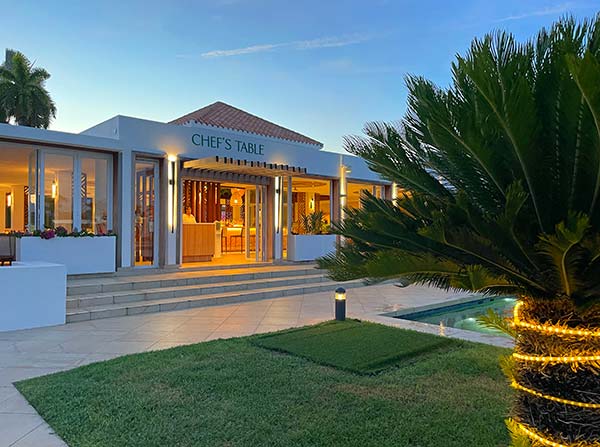 During her stay, Louise was delighted to see a familiar face, Chef Lester Gumbs. Chef Lester is now at the helm of Chef's Table.
A talented man with a deep passion for his craft, Chef Lester's care and attention to detail comes through in each bite of his cuisine!
Some of Louise's recommendations?
Don't miss the luscious lobster. Expertly cooked, it pairs perfectly with the rich butter and a drizzle of lemon.
The beef short ribs is another must-have. Braised and roasted, the meat falls apart with a simple touch of the fork.
The only thing sweeter than dinner at Chef's Table? Starting the day with their decadent breakfasts!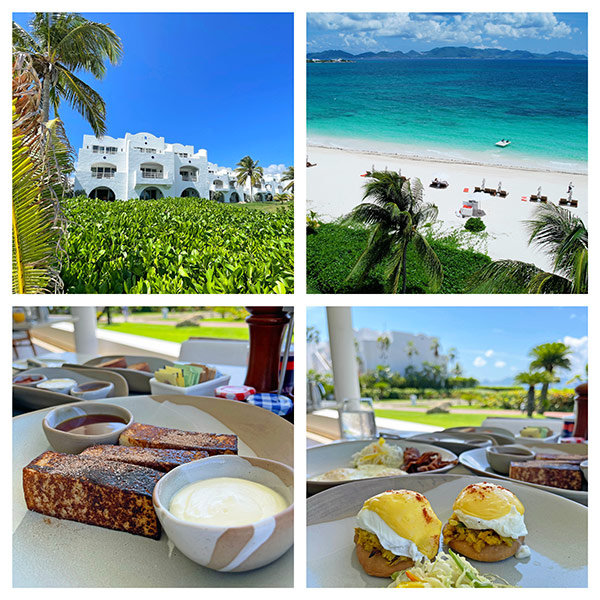 From sun up to sun down, Aurora always amazes!
One of the most special times of the year on-island, see below to take advantage of Aurora's super special rates.
Book Your Stay at Aurora Anguilla...
---
Our Guide To The Off Season in Anguilla
From where to stay, to where to eat and what to do, our NEW off season guide has you covered.
Click here for the ins and outs of visiting Anguilla now through October.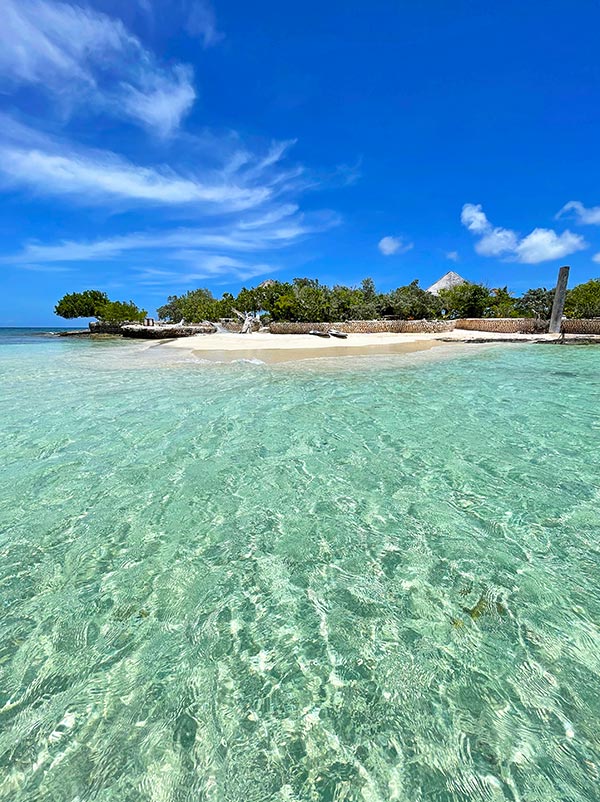 For a list of restaurants staying open through September and October, click here.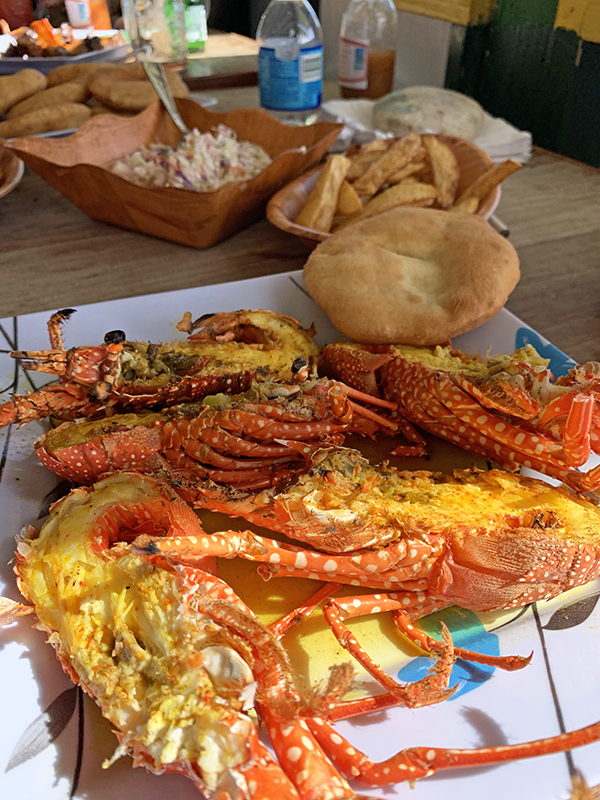 We hope these two guides come in handy and we hope to see you on the beach this September!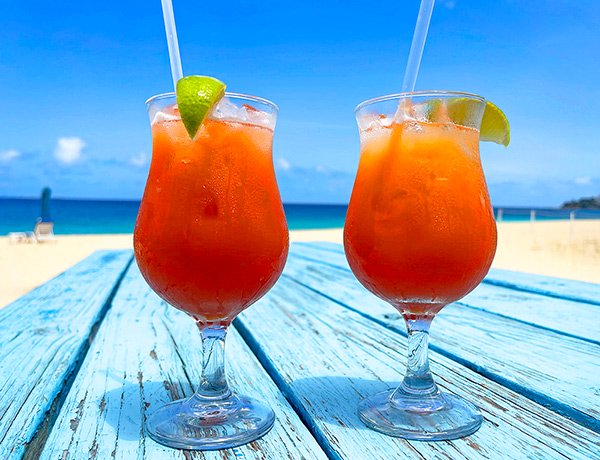 On that note...
---
Waves: Staying Open ALL Season Long
Beachy, fun with a prime spot in the sun, we all love Waves!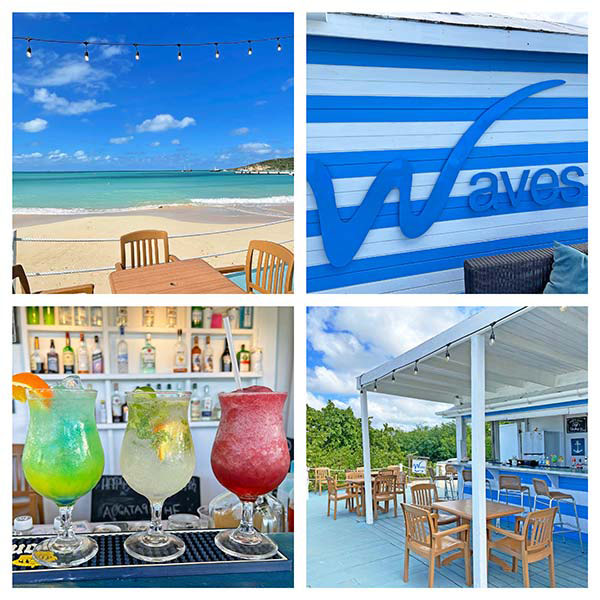 Hang by the bar, grab a table with a view, relax in their comfy couches or lounge on a chaise on the sand and refresh with a cocktail, or two ;-)...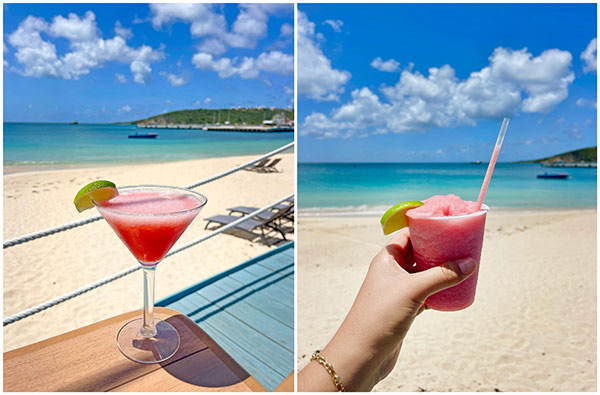 Once you've settled in, the only question is...
What's for lunch?
Waves' menu features a terrific line up of beachy finger food. One of their most refreshing dishes? The Caesar salad...
A healthy mix of locally sourced lettuce, fresh croutons and shaved parmesan are dressed up with homemade caesar salad dressing. For extra-flavorful results, add juicy chicken breast to complete the meal.
What could make this even better? The chicken salad in a sandwich! Waves has it all.
For a full read on Waves, read here.
Waves is an Anguilla Card Partner. Save 10% at Waves when you use your Anguilla Card.
---
Asian Eats at Tipsy Turtle
Tipsy Turtle is another favorite that is staying open for the season!
The good news doesn't end there. This West End staple has introduced a NEW and exceptional Asian menu. Here are some of our "must have" dishes.
First up is the calamari...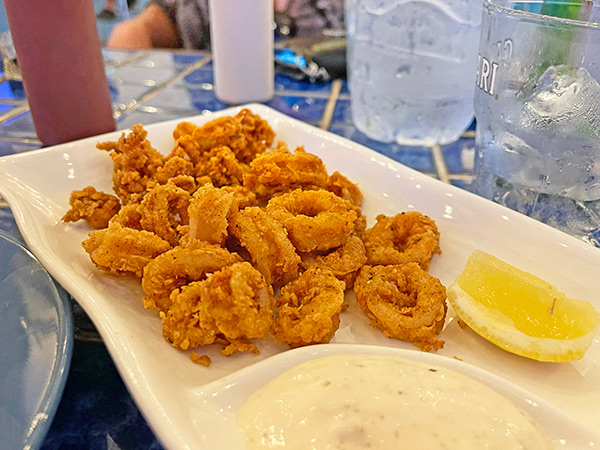 Seasoned and deep fried calamari rings are served with Chef's tangy tartar sauce.
Food Tip: Order two servings! These rings are addicting and finish fast!
From the sushi menu, we recommend starting with Bahamas Roll...
Spicy tuna, avocado and scallion is topped with crab meat, crispy onion, spicy aioli and teriyaki. This roll is surely impressive!
Next up, the Spicy Tuna Garlic Roll...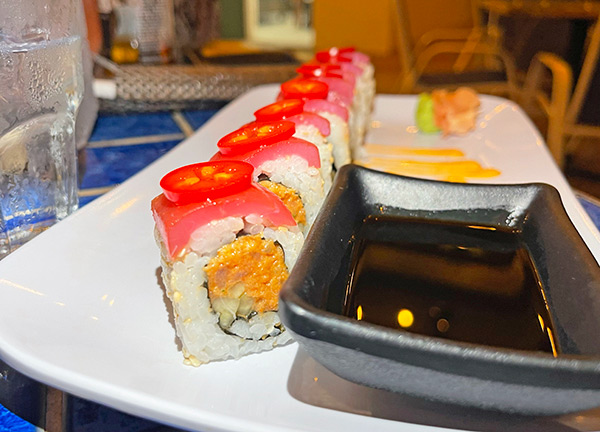 Spicy tuna is layered with slices of tuna sashimi and vibrant jalapeno, giving each bite an extra spicy kick.
To end the night with something sweet, try Chef's chocolate lava cake topped with ice-cream...
You will not want to miss Tipsy Turtle's Asian eats!
For a full look at Tipsy Turtle, click here for our article.
Tipsy Turtle is an Anguilla Card Partner. Save 10% at Tipsy Turtle when you use your Anguilla Card.
---
In Case You Missed It: Our Guide to Carnival
Last month Anguilla celebrated its biggest holiday of the year, Carnival!
Spanning two weeks and held at the end of July / beginning of August, Carnival is widely celebrated in Anguilla.
One of the most fun times of the year on-island, click here for a look at some of our favorite Carnival events.
Are you subscribed to our YouTube channel? Click here to never miss an Anguilla Beaches YouTube video.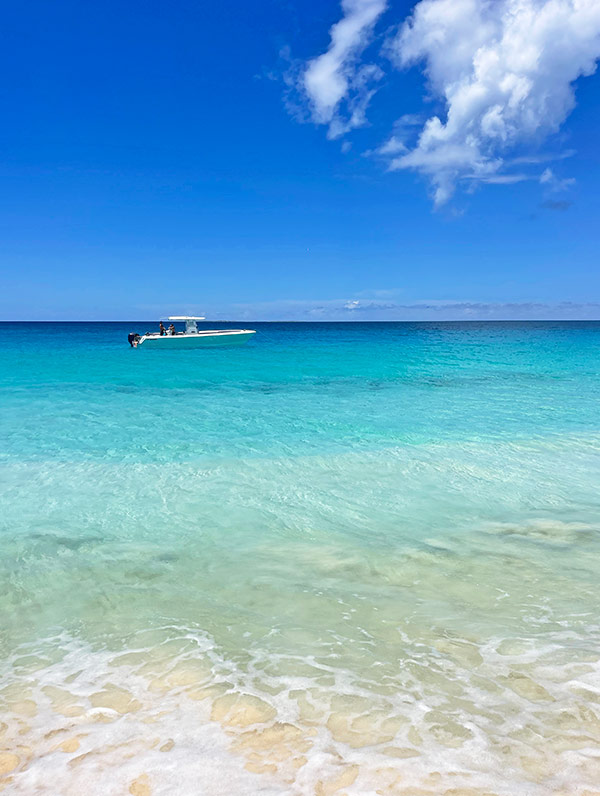 ---
Where To Stay This Off Season
Anyone for a private beach escape?
If you are looking for a fall getaway, look no further than the aptly named villa, Beach Escape Villa.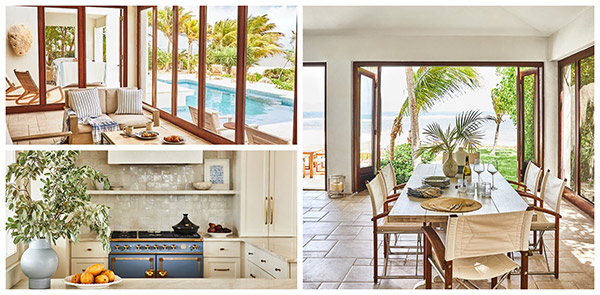 A luxurious villa with chic beach house charm, Beach Escape sits on secluded Sandy Point beach.
Sandy Point glistens in a million hues of Anguilla blue. Shallow calm waters stretch for as far as the eye can see, before dropping off to St. Martin's majestic mountains in the distance. A hidden gem, you feel as though you have stumbled upon a secret beach all your own.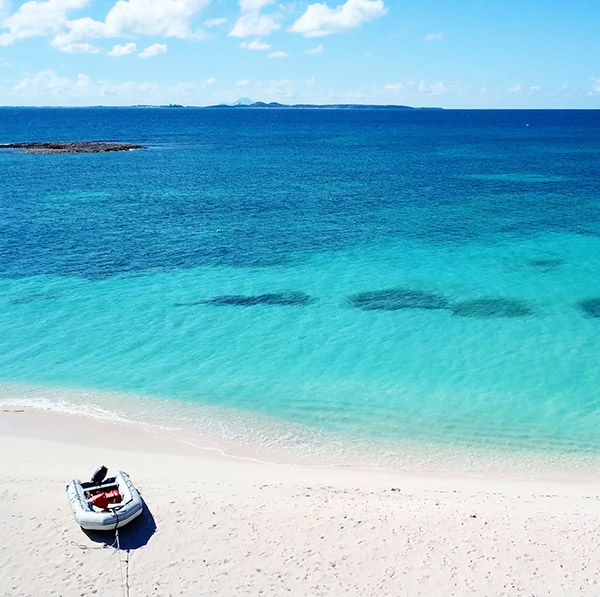 Beach Escape opens right onto this stretch of sand.
The property's two villas, five plush bedrooms, kitchen and living areas all provide breathtaking views of Caribbean blue!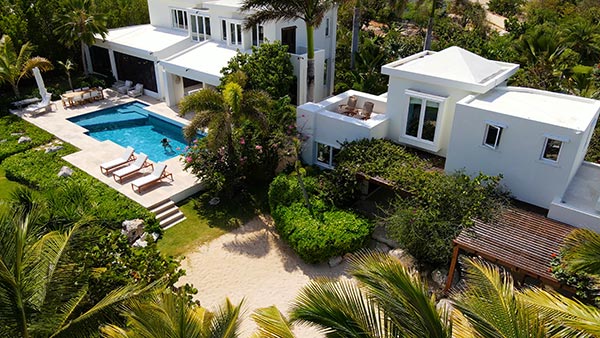 Light pours in through the room's windows and doors, bathing the rooms in a sunny glow. Throw open the windows, and the sound of the sea soothes your soul. If it is cool comfort you prefer, the entire home is air conditioned.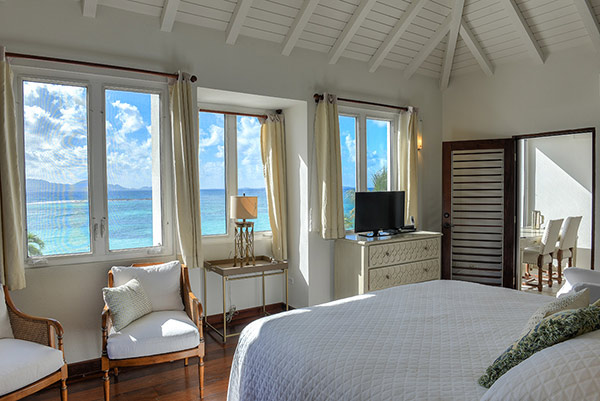 With direct beach access, grassy lawn, sandy front, Apple TV, SONOS, EVO grill, tropical landscaping, solarium-eque showers, oversized screened-in patios, luxurious outdoor couches, housekeeping six days per week and on-call staff...
This villa is irresistibly comfortable.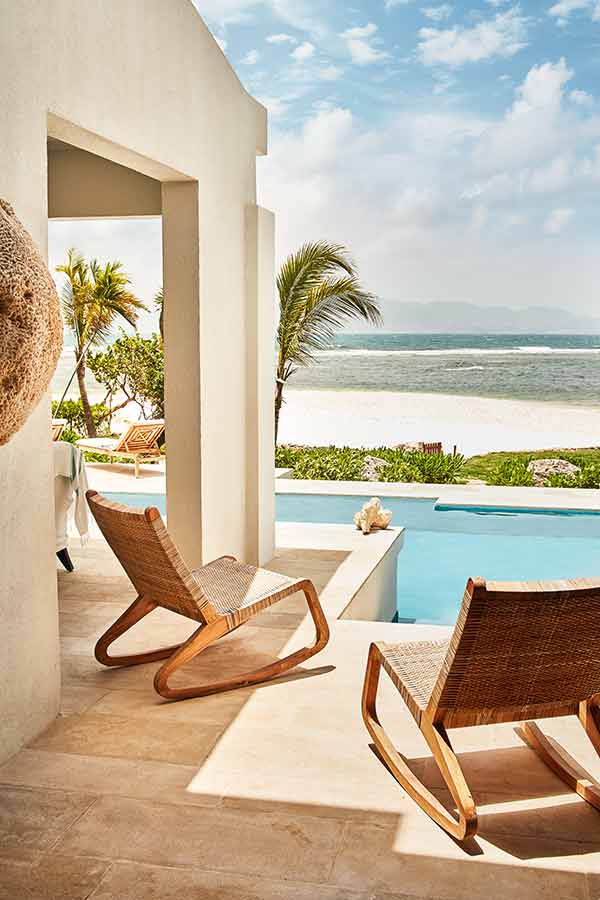 Book Your Beach Escape...
Contact owner for best rates: Click here
---
Stay on Meads Bay For Less
Tranquility Beach Anguilla has competitive rates now through October 15th!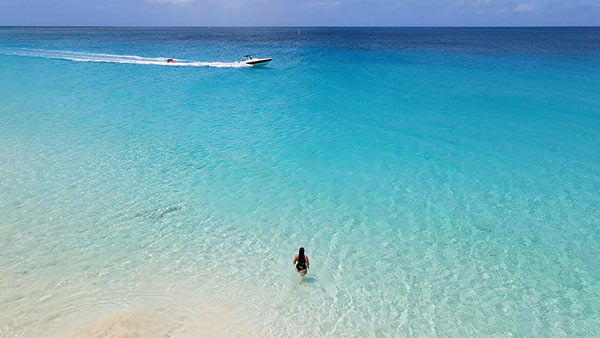 Enjoy 15% off their nightly rates for stays from now to October 15, 2023, plus enjoy a longer free-cancellation window in case your plans change.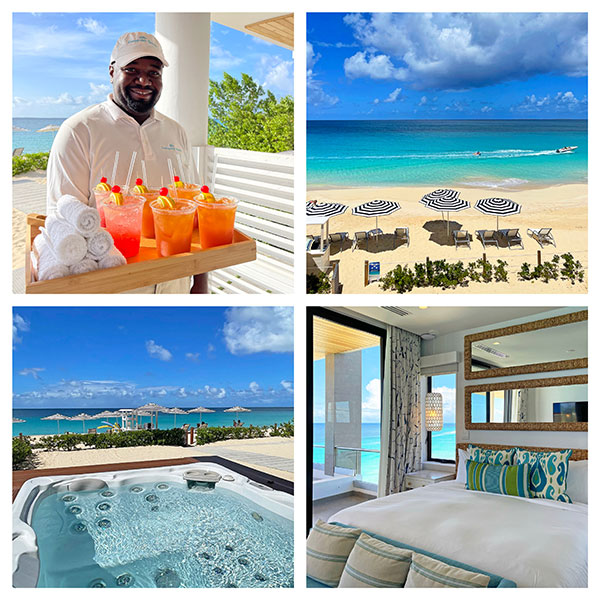 Stay for less on Meads? Yes, please!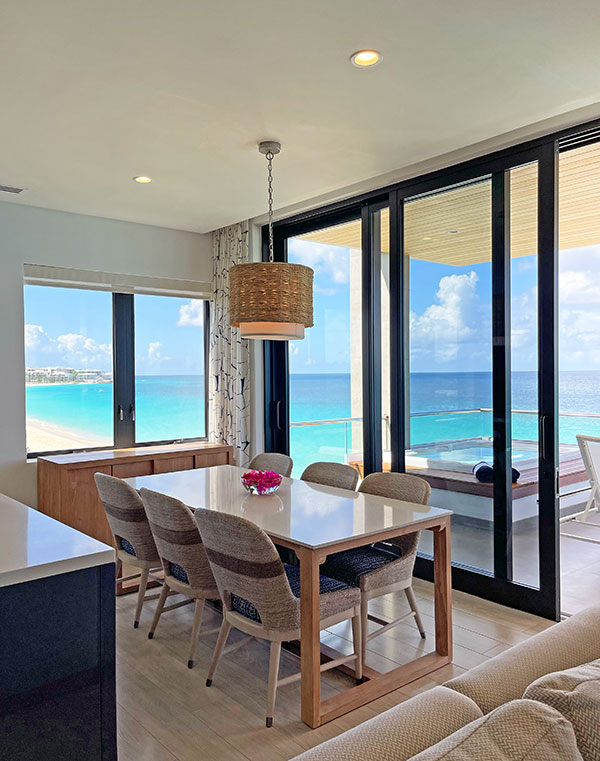 Tranquility Beach Anguilla is one of the island's top boutique hotels with all of the comforts of home.
Contemporary and chic units open to beautiful Meads Bay. With excellent service and a warm feeling of home, Tranquility Beach Anguilla ticks every box.
Book Your Stay at Tranquility Beach Anguilla...
---
Thinking of a Much Longer Stay?
Bright and beautiful, Arawak Beach Club's cozy and colorful units make for a terrific option if you are looking for a long-term rental.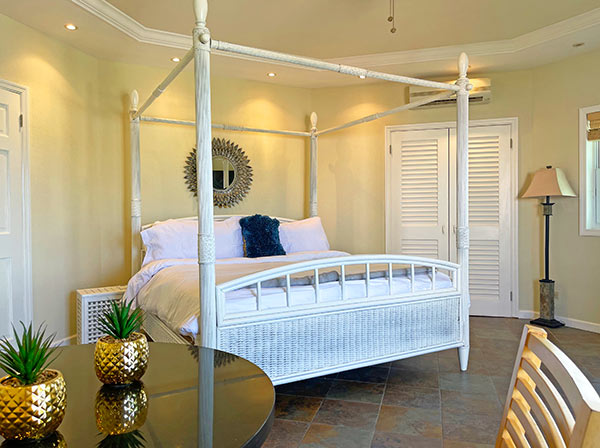 Arawak is now renting on a yearly basis. Rates begin at...
Ocean front suites - $3,500/month
Inland suites - $2,500/month
Rates include fully stocked kitchen/kitchenette with toaster oven, microwave, induction stovetop, gas stovetop or hot plate, pots & pans, silverware and dishware, coffee machine and full or mini fridge.
Rates are also inclusive of electricity and water.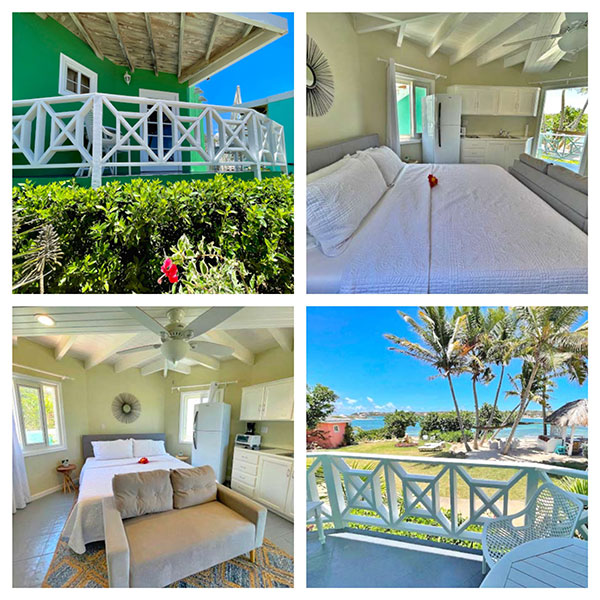 That's not all! Your suite comes with high speed internet, smart TV with Netflix and YouTube, air conditioning, full bathroom, iron and ironing board, dedicated workspace as well as access to Arawak's paddleboards and kayaks.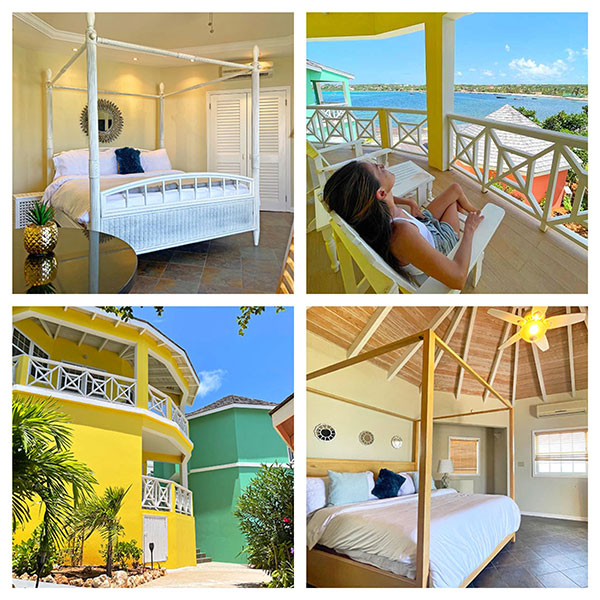 One of Anguilla's most high value properties, my Dad often talks about how he would love to stay year round on these beautifully landscaped grounds.
There is no doubt about it! Life is good at Arawak.
For inquiries, contact owners Mindie and Judd at:
Tel.: 1 (264) 584-1214 or 584-1201
Email: contact@arawakbeachclub.com
---
Real Estate Corner
Thinking of buying in Anguilla? Our good friend Jackie Pascher of Island Dream Properties has some of the best listings.
Here is just one example...
Welcome to Limin' da Coconut.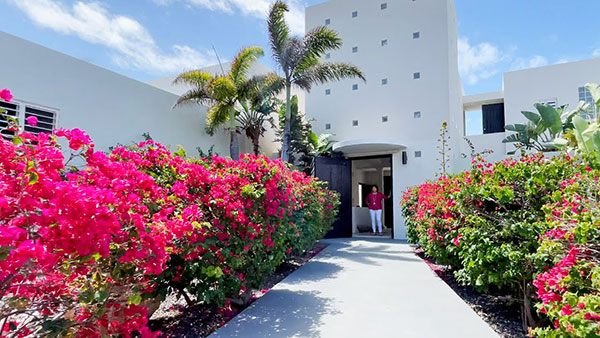 Formerly popular boutique hotel, Las Esquinas, Limin' Da Coconut is ripe with outstanding views, beautiful interior design, sandy beach access and plenty of private corners for relaxing and enjoying the Caribbean climate.
A 6 bedroom villa that spans 8,000 square feet, Limin' Da Coconut is located on the south side of Anguilla overlooking St. Martin.
Here, you are in good company. Ultra-luxurious villas, Le Bleu and Little Harbour Estates are your neighbors along this peaceful stretch of coastline.
The villa beautifully blends indoor and outdoor living. Finished with contemporary design, lush landscaping and state of the art appliances, Limin' Da Coconut is one of the island's top value listings.
Limin' Da Coconut is listed at $3.8M.
More on Limin' Da Coconut...
---
---
If you enjoy this newsletter and our Anguilla videos, please spread the word about us on TripAdvisor.
If you are planning a trip to Anguilla, get your Anguilla Card here!
We can't wait to SEA you on the beach 💗🏝
With lots of warming Anguilla sunshine,
Nori & Louise
---
Anguilla-Beaches.com
---