Combing Anguilla's Beaches for the Best
---
Anguilla Beach Lovers brings you the latest additions to one family's experiences of the "best of all things Anguillian."

If you like this e-zine <>, please do a friend and me a big favor and "pay it forward."

If a friend did forward this to you and if you like what you read, please subscribe by visiting...
---
Issue #060, August 29th 2011

The clouds have parted... It's official: Tropical Storm Irene has left NYC, and hopefully the Evoys forever!
Just last we week we faced 8' swells in front of our home in Anguilla. Yesterday we watched the East River overflow. Good-night Irene, I hope we don't see you in our dreams (apologies to Huddie 'Lead Belly' Ledbetter)
School has been canceled, but we are on track and "ready" to hit the books tomorrow.
Yes, already... again... too soon, another summer in Anguilla has come and gone, and we find ourselves back in NYC, and back to school.
But, we can't lament the loss of summer for too long. Looking back on the last three months in Anguilla, we sure covered a lot of ground.
Here are just some of the new pages (too many for one zine, a second "installment" to come later)...
Anguilla Rising... The First Major Motion Picture About Anguilla
An exclusive interview with Gary Rodrigues of Pyrate Films about his film, the first major motion picture about Anguilla, Anguilla Rising. Gary has been visiting Anguilla since the early 80s, when he fell in love with the island and its remarkable history. Today, he tells the special story that inspired Anguilla Rising.
Click here to read about Anguilla Rising.
The Best Anguilla Activity... Adventure Water Sports, From SUP to Surfing to Kitesurfing!
The most fun we had this summer was cruising around Meads Bay on Stand-Up Paddle Boards ("SUP") with adventure sports master, Mr. Thierry Dehove. Stand-Up Paddle Boarding is just one of the adventure sports you can try in Anguilla... Surfing and kitesurfing are other fun activities, and great ways to keep cool!
Click here to read about Anguilla Adventure Sports.
A Day by Day Guide to Anguilla
Are you planning an Anguilla vacation? Over the summer we put together a day by day guide to Anguilla events. Use this guide to find out where to catch live music, special menus at restaurants, bbqs and other attractions every day of the week. We keep this page as updated as possible.
Click here to read the Anguilla Day-by-Day Guide. Print this page and bring it with you on your next visit.
Anguilla Inns... Ferryboat Inn
Ferryboat Inn has long been one of our favorite Anguilla restaurants, and home to the #1 burger on the island. We never did know much about the "inn," however. One of my good friends, Kristin Bourne (who now lives in Anguilla), explains why this is her favorite Anguilla inn!
Click here to read about Ferryboat Inn.
Dolce Vita: Italian Beach Restaurant & Bar
You may have heard chatter about one of the latest Anguilla restaurants to join the scene on Sandy Ground (next-door to favorites like SandBar, Barrel Stay, Ripples and Pumphouse). If you are in the mood for Italian cuisine, you won't be disappointed. Dolce Vita really gets it right on food, location and price, all with a trendy, popular vibe.
Click here to read about Dolce Vita.
Last, but certainly not least, a special announcement...
Mike of TurnKey construction is nearing completion on a brand new 3 bedroom Anguilla villa for under $1 million. It will be ready for occupancy this November.
This high quality, eco-friendly villa is located on the island's southern shore, with sweeping views of St. Martin, St. Barths and the open Caribbean...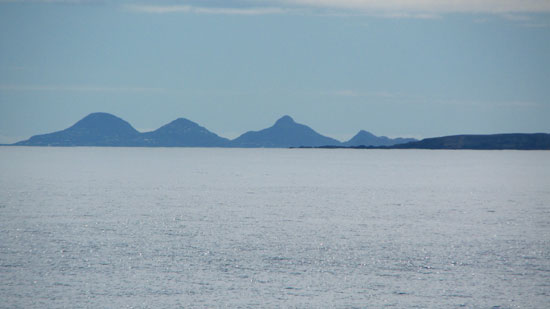 Click here to take a tour of this villa!
It sure has been a packed summer. We also adopted a new puppy from AARF (our 3rd), revived News.ai, and held our biggest contest yet with Straw Hat, daVida and Carimar Beach Club, with you helping us choose (through Facebook) Ricardo Felix our winner.
Looking Ahead...
Now, as summer winds down, fall gears up.
This school year is an important year, my last year at the Zicklin School of Business, at Baruch College in New York. It is sure to be an exciting two semesters, trying to strike a balance between school, friends, Anguilla-Beaches.com, and figuring out the next adventure... ;-)
Stay tuned for more updates throughout the Fall.
Enjoy the last days of Summer,
Nori
Anguilla Beaches Home Page
---
New!

Comments Have your say about what you just read! Leave me a comment in the box below.