---
Combing Anguilla's Beaches for the Best
Anguilla Beach Lovers brings you a fresh dose of "Tranquility Wrapped in Blue" every month.
If you like this newsletter,, please do a friend a favor and "pay it forward."
If a friend did forward this to you and if you like what you read, please subscribe by visiting...
---
Issue #146, April 30, 2022
Anguilla is turtley amazing 😍💭🐢💗🏝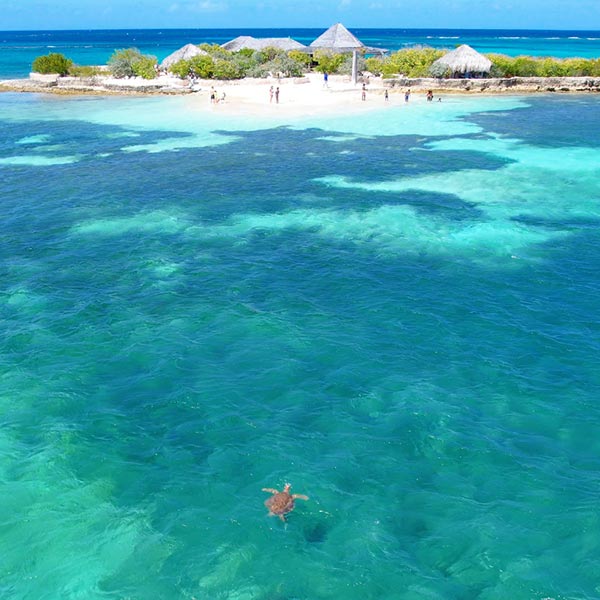 There are so many reasons to love bluuuetiful Scilly Cay!
The food...
The view...
And now sea turtles, too!
We have been spotting these sweet sea creatures nestling in the grassy beds surrounding Scilly Cay 🥰💗🏝
To marvel at their beauty, click here for 3 hours of Scilly Cay serenity.
To never miss a dose of Anguilla calm, click here to subscribe to our sister YouTube channel, MyTranquilitee.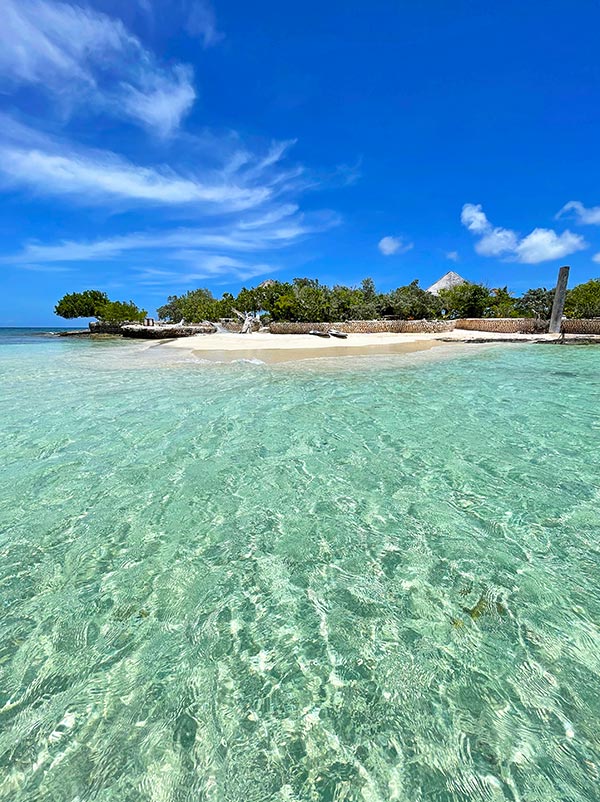 What's new since last time?
---
Introducing: Villa Eats
Over the years a lot of folks have asked us for details on grocery delivery for condos, hotel rooms and villa rentals. Finally, we have the answer!
The name on the tip of everyone's tongues, from villa owners and managers to hotel concierges?...
Meet Wil Jno-Baptise of Villa Eats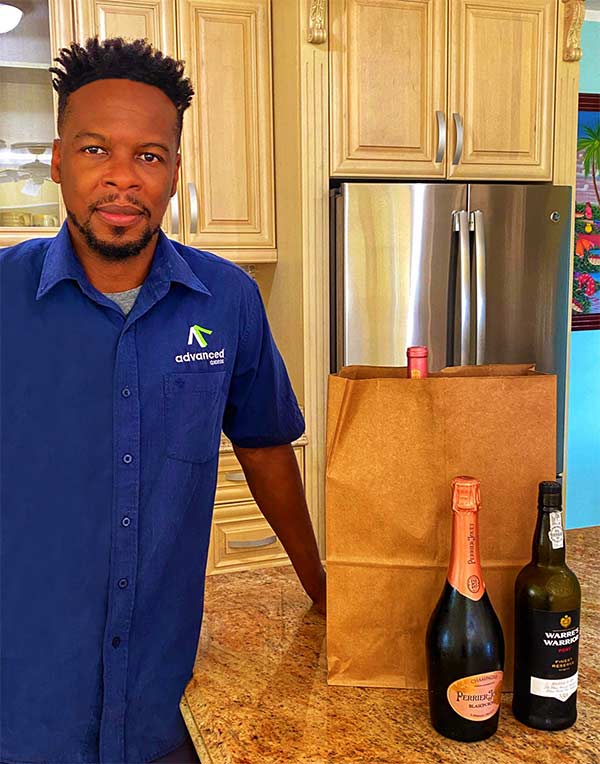 When it comes to grocery shopping, look no further than Villa Eats. Think: A premier InstaCart service for Anguilla.
Villa Eats is run by Wil Jno-Baptise, a programmer based here on the island.
With a dedication to providing a top-notch service, his glowing testimonials speak for themselves...
"Everything was perfect from the moment we arrived at our villa. Thanks so much! Excellent service."
- Sarah R.

"When we arrived, our fridge was already pre-stocked so we had nothing to worry about!"
- Jenny P.
Putting an exclamation mark on traveler testimonials are those of some of the most discerning villa managers. They swear by Wil and his team.
For the full scoop on Villa Eats, click here.
To start shopping with Villa Eats, click here.
Villa Eats is an Anguilla Card Partner. Save 10% on the cost of your groceries when you use your Anguilla Card.
---
Cap Shack at Cap Juluca Joins The Anguilla Card
Set on the western edge of the beach, Cap Shack is the only restaurant directly on Maunday's Bay beach. Private and peaceful, Cap Shack is your barefoot, toes-in-the-sand experience on Maunday's.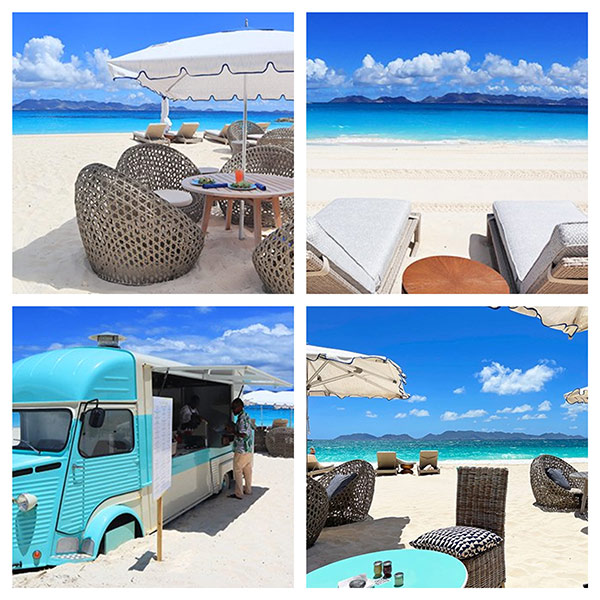 Extra-fresh beach eats are prepared right before your eyes in Cap Shack's stylish cream and pastel-blue vintage food truck. Take a peak inside the open van to see the chefs whipping up vibrant eats.
Over by the bar, Belmond's team grill fresh fish and outstanding burgers. Your stomach rumbles as the aroma of grilled mahi mahi wafts through the air.
Appetites whetted by the scent of grilling seafood, it is time for a pre-lunch tradition...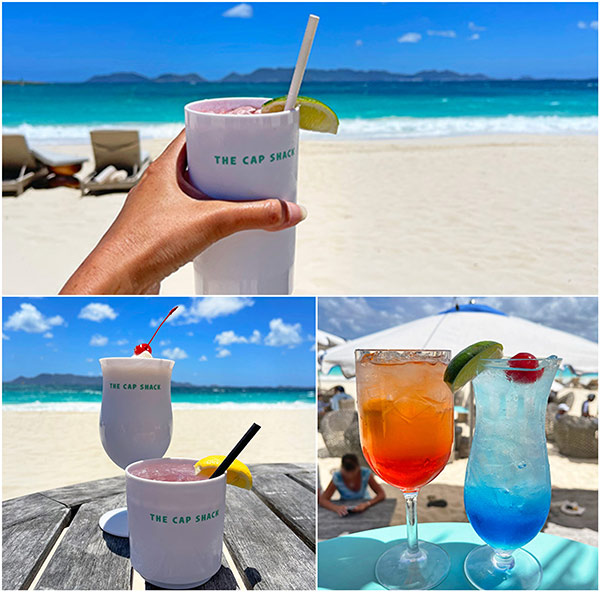 Bartender Patson whips up cool cocktails all afternoon long! One of her specialties? The Mixed Berries G&T and the Piña Colada. Cap Juluca has long had the best gin & tonic in Anguilla. Its mixed berry version is especially delightful, made with real strawberries and blueberries.
Cocktails in-hand, it is time to dine. Let's dive into the fresh and beachy gourmet menu.
To start...
Cap Shack's taco options are impressive! Choices include BBQ JackFruit, Guava & Habanero Pork Belly and our favorite, the Dynamite Queen Conch.
Pieces of crispy cracked conch are popped into a grilled soft shell taco. The conch is layered with coleslaw and a slathering of spicy sesame Sriracha aioli. The crunch of the coleslaw... the bite of the Sriracha aioli... yep, this vibrant taco is a winner in our books!
Next up on the menu? It wouldn't be a true "beachy food truck" without poke bowls and beach burgers!
Made with Wagyu beef, this gourmet burger packs serious flavor. Chef prepares it meticulously, puncturing its middle to allow all of its seasonings to penetrate the meat. With onions, tomatoes, real cheddar cheese and a secret "Calypso remoulade," it is a serious contender for "island best."
For a full write up on Cap Shack and for their 2022 menu, click here.
Cap Shack at Cap Juluca is an Anguilla Card Partner. Save 10% at Cap Shack when you use your Anguilla Card.
---
Festival Del Mar: A Tasty Success!
One of the highlights of this month? The return of Festival Del Mar!
This past Easter weekend, Festival Del Mar was in full swing.
Sailboats on the sea, live steel pan, Johnny cakes frying, the sweet smell of seafood in the air...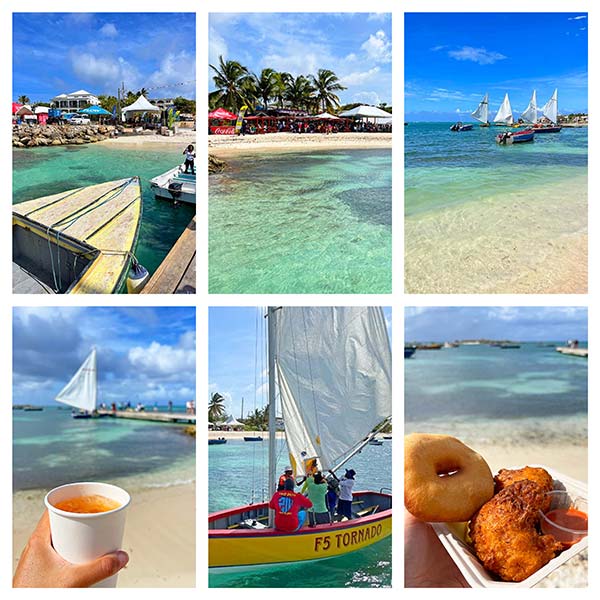 Festival Del Mar is forever a favorite Anguilla event.
To read more about this magical weekend in the heart of Island Harbour, click here.
Thinking of attending Festival Del Mar next year?
Arawak Beach Club is the best spot for catching the action!
Set right at the edge of Island Harbour, you are a short walk away from all of the festivities.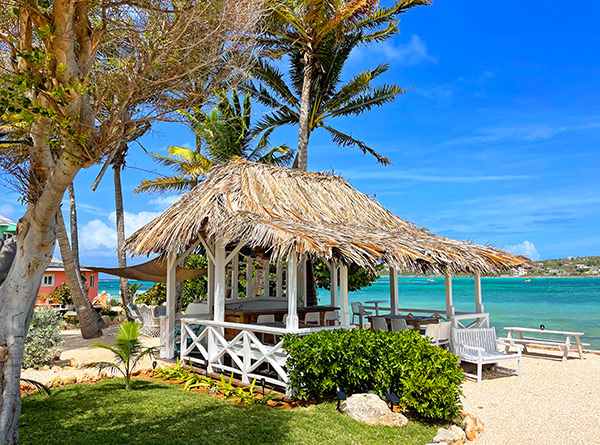 Tip: Be sure to book well ahead. Arawak Beach Club has become one of the most popular hotels on the island!
New owners, Judd & Mindie Burdon have restored the historic property and are pushing it levels higher. From top-to-bottom room renovations, adding a brand new bar, and with a host of excellent amenities...
Arawak is back and better than ever!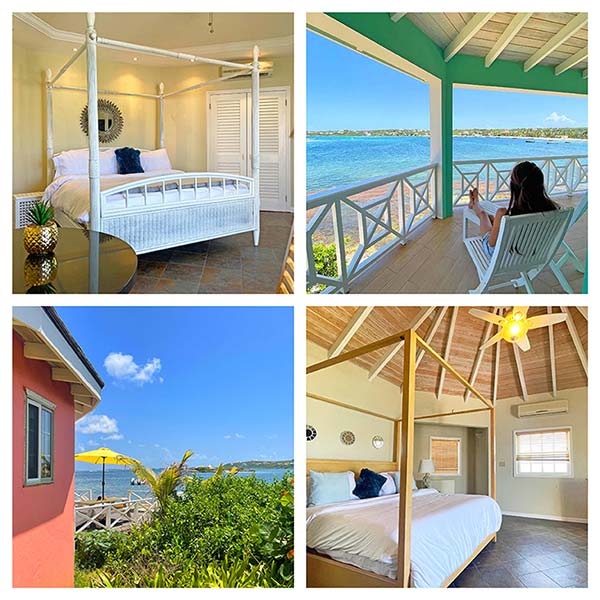 Arawak Beach Club is an Anguilla Card Partner. Save 10% at Arawak Beach Club when you use your Anguilla Card.
---
NEW Anguilla YouTube: Relaxing at The Sunshine Shack
As the sun beats down on Rendezvous Bay beach, sunshine beams from Garvey and his Sunshine Shack, too!
Click here for a dose of sunshine from Garvey's Sunshine Shack.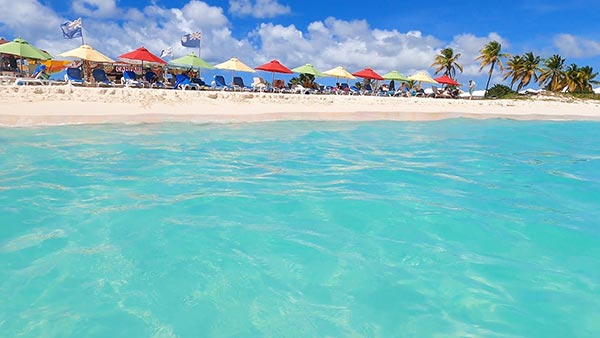 Small, wooden, painted white, and decorated with local scenes and accented with reds, greens, and golds, the Sunshine Shack is a cute, humble watering hole.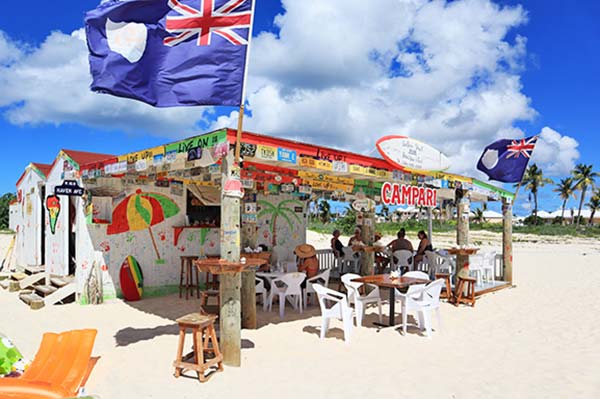 It is an ideal spot for an afternoon, loved and frequented by many visitors to Anguilla.
To start a Sunshine Shack beach day? Choose from Garvey's extra-special specialty cocktails!
The Banana Bailey's Colada (aka the BBC), the Island's Cream Dream and the ultra refreshing frozen mojito are some of our favorites.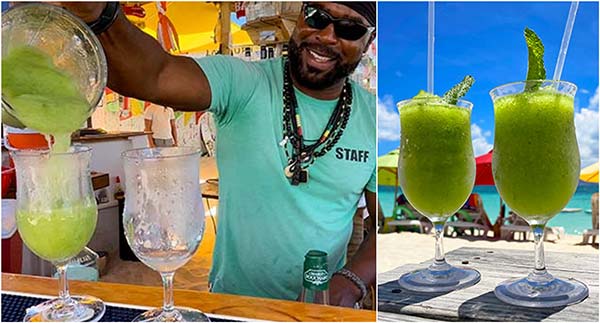 Drinks ordered, what's for lunch?
The menu includes BBQ ribs, BBQ chicken, BBQ ribs & chicken combo, lobster and broiled snapper.
My tip? Order the chicken & rib combo. Garvey's BBQ is unlike any other BBQ we have had yet!
The tender meat is loaded with smokey, charcoal flavor. The best part? It literally slides off the bone. There is magic in Garvey's BBQ.
Sides include some tasty local options like rice and peas, coleslaw, green salad with avocado, plantain and fries.
For good vibes, BBQ and lots of RendezBLUE, Garvey's Sunshine Shack is a must-do, through and through!
Click here for our new vlog at Garvey's.
Garvey's Sunshine Shack is an Anguilla Card Partner. Save 10% at Garvey's Sunshine Shack when you use your Anguilla Card.
---
NEW Anguilla YouTube: Living on Meads Bay at Tranquility Beach Anguilla
Living on Meads Bay? Yes, please 🥰💗🏝
Join us for a look inside Anguilla's latest luxury condo development and boutique hotel, Tranquility Beach Anguilla.
Set smack dab in the middle of Meads Bay, there's no beating Tranquility Beach's setting. Here, you are right in the heart of the Meads Bay scene.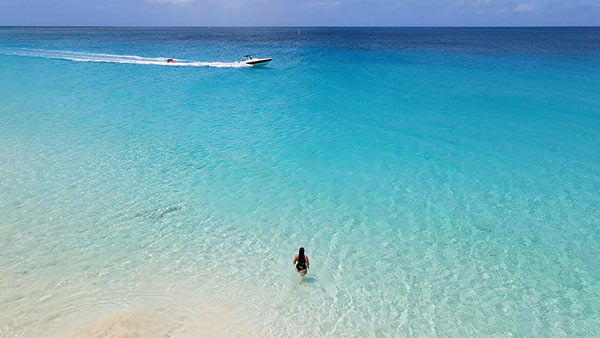 You are in good company with Jacala a few doors down, the iconic five-star properties, Four Seasons and Malliouhana at either end of the beach and other popular restaurants like Blanchards and Straw Hat a mere stone's throw away.
Walk the beach...
Dine at the island's top eateries...
Float in the beautiful blue Meads Bay waters...
Marvel at the yachts in the bay...
And at the end of the day?
There's no better place to retreat to than your Anguilla condo at Tranquility Beach Anguilla. Designed by award-winning architect Ian "Sugar George" Edwards, Tranquility Beach is a modern dream.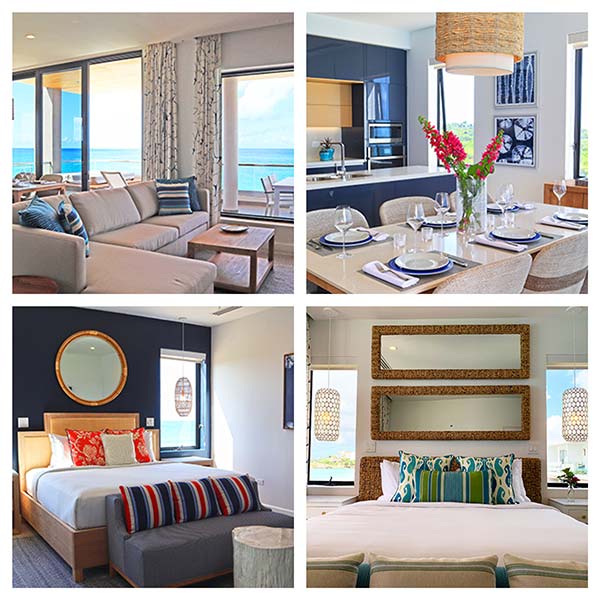 Beyond a comfortable layout and the most beautiful design elements, the units here are turn-key and boast all of the comforts of home.
Yep, Tranquility Beach Anguilla ticks all of the Anguilla real estate boxes!
But don't take our word for it 😉
Click here for our condo tour, which features an interview with Tranquility Beach Anguilla owner, Yancy Bonner. It is all glowing reviews from Yancy and other fellow owners.
It is no surprise that these Anguilla condos have been selling fast!
For more information on these Anguilla condos, visit...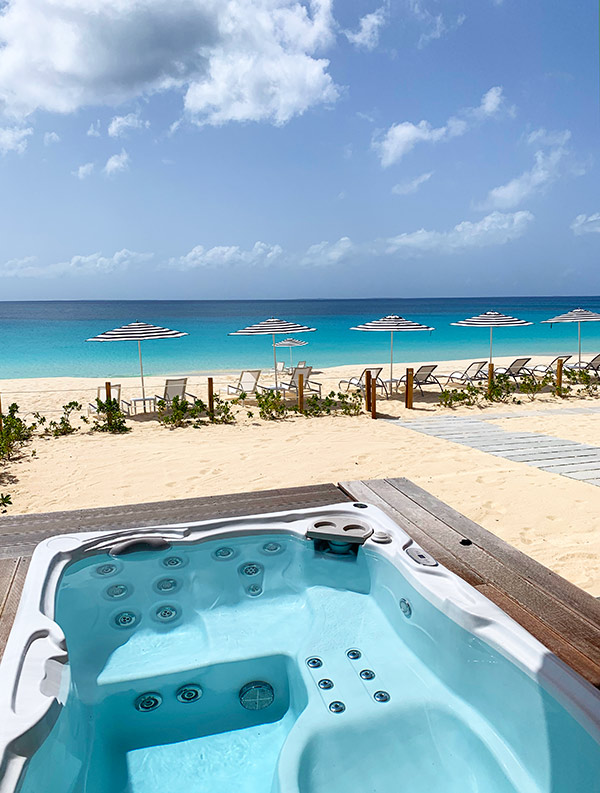 ---
Save The Date: Anguilla Culinary Experience May 11th-15th
Join fellow foodies and chefs from around the world for the Caribbean's newest epicurean festival, the Anguilla Culinary Experience (ACE).
From May 11 to May 15 enjoy five days of parties, chef collaborations, tastings, dinners, demos and cooking competitions at Anguilla's top resorts, villas and restaurants, including Cap Juluca, Malliouhana, Veya, Ember, Salt, Stone and Tasty's.
They will all be showcasing why Anguilla is the Culinary Capital of the Caribbean!
Events include beach cook offs, rum tastings and a special prix fixe menu where James Beard Award winner Jonathan Waxman of New York will partner with Chef Marc Alvarez at Ember and Chef Noah Sandoval of 2 Michelin-starred Oriole in Chicago will be cooking with Chef Carrie Bogar at Veya.
The special evenings are many!
Best of all? A portion of your purchase will help fund life-changing educational and training programs for the island's hospitality students and next generation of chefs.
Sure to be an unforgettable experience with some of the world's best chefs, click here for tickets and full details.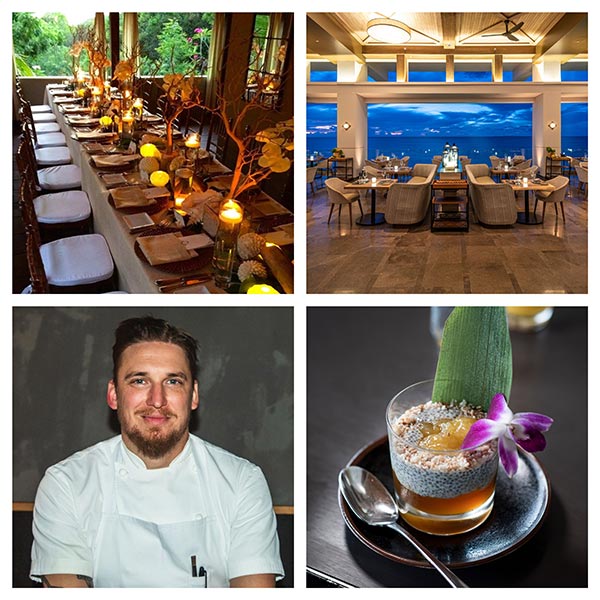 ---
NEW Anguilla YouTube: Sail to Prickly Pear
There is no better way to spend a day in Anguilla than setting sail with Laurie & Deb aboard Tradition.
Click here for a video look aboard Tradition!
Tradition is a historic beauty. A Carriacou sloop built in 1978, Tradition has seen the entire Caribbean through her days as a cargo boat. Decades later, today, she calls Anguilla home.
Owned and operated by Laurie and Deb, they deliver the most comfortable and laid-back charters, ones that are reminiscent of the Caribbean of yester-year.
Their Prickly Pear Lobster Lunch Day Sail is one of THE most popular Anguilla activities, and for good reason!...
Prickly Pear is a Caribbean oasis. Made up of two islands, its eastern cay is its most beautiful with a pristine white-sand beach and seemingly endless blue waters.
Sailing to and through these waters, on a historic Caribbean sailboat, is nothing short of magical. Deb and Laurie's five-star service heightens the experience. The Tradition team makes sure you are well taken care of throughout the sail, serving up morning mimosas and drinks of all kind.
Once on-land, Tradition's attentive team takes care of your every need. Setting up beach chairs and umbrellas, providing snorkeling equipment, keeping your drinks replenished, the service is truly five-star.
When hunger calls? You are impressed all over again by the lobster lunch! This lobster goes down as one of the best we've ever had. Super succulent, it's cooked to perfection and bathed in a mind-blowingly delicious sauce. This lobster is loaded with garlic butter and a sweet tang that keeps you coming back for more!
For the full Prickly Pear experience with Tradition, click here for our vlog.
Tradition is an Anguilla Card Partner. Save 10% at Tradition when you use your Anguilla Card.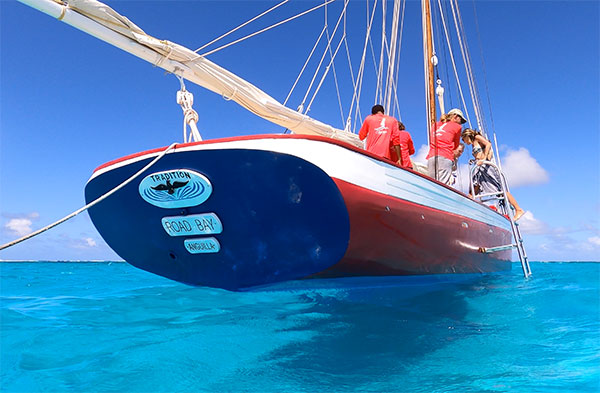 ---
Sharky's: Now Accepting Credit Cards
Mr. Lowell Hodge is a familiar face in Anguilla. If you know Blanchards and if you read A Trip To The Beach, you have already fallen in love with Lowell.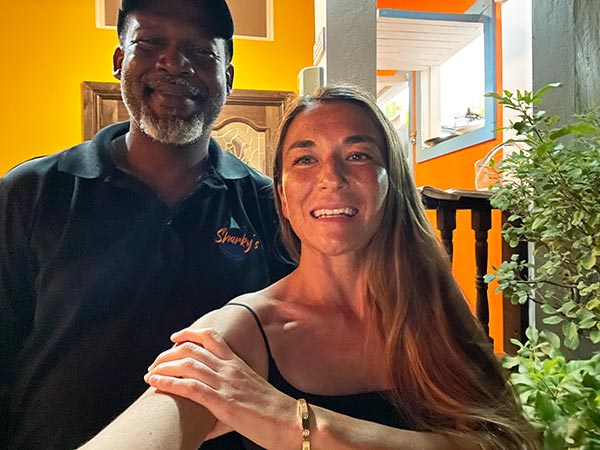 With his rich background in hospitality and as a Chef at Blanchards, it was only a matter of time for Lowell to strike out on his own, showing off his skills in a venue all his own. That venue? A vibrant spot, teaming with home and heart.
Welcome to Sharky's...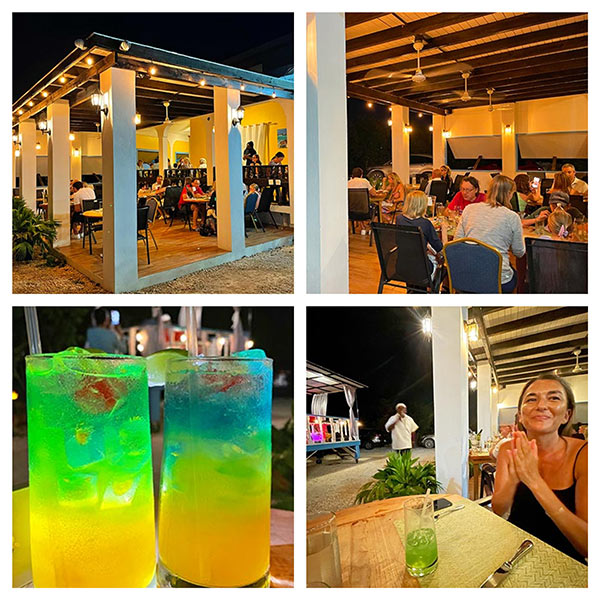 Set on the left hand side of the road (if you are driving West), just past the turn to the Cove, you can't miss it. Painted vibrant turquoises, oranges and yellows, offset by crisp whites, and lit up with twinkling lights, the restaurant catches your eye.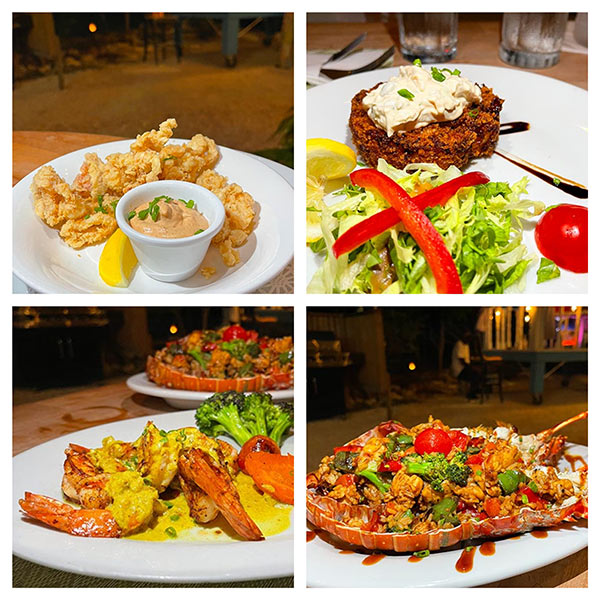 For our 2022 Sharky's write up, click here.
Update: Sharky's now accepts credit cards. To make reservations, call: 264-729-0059
Sharky's is an Anguilla Card Partner. Save 10% at Sharky's when you use your Anguilla Card.
---
Inside Anguilla's Most Grand Villa
Santosha. The name conjures up day dreams of exotic travels to the most far flung locales.
A Hindu term, the name means the discovery of inner "contentment." Santosha, the Villa Estate in Anguilla, is the embodiment of that precise feeling.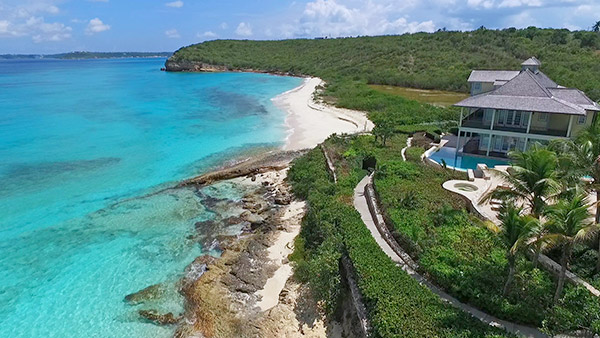 The property is Anguilla's most sophisticated ultra-luxury villa.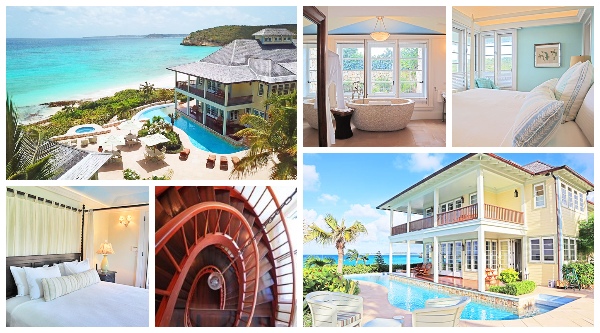 A 37,000 square foot West Indian-style estate, Santosha is of a bygone era.
Its design is classic Caribbean, immaculately executed.
A marked sense of relaxed sophistication washes over you as you walk through the nine bedroom property.
From regal crown moldings, to mahogany four poster beds, to antique sconces, louvre doors and double-paned windows, to the grand spiral staircase and wrap around verandas, each and every piece has been carefully designed.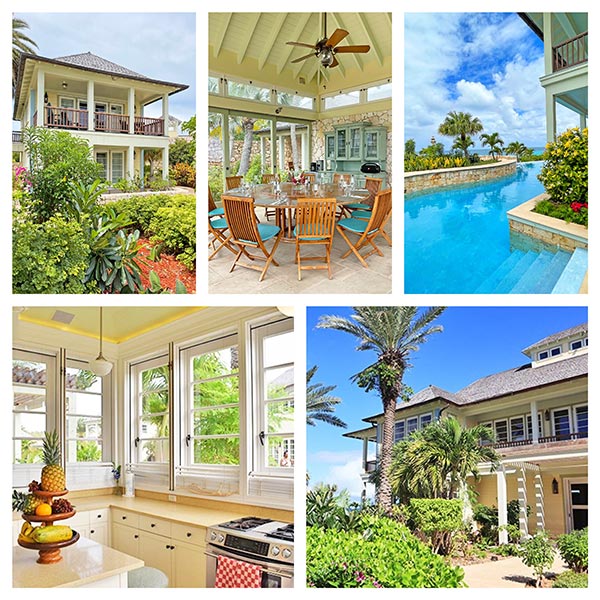 You will not, for example, find two mirrors, armoires or sink-tubs that are alike at Santosha.
Each ornamental touch has been hand-selected for its specific place.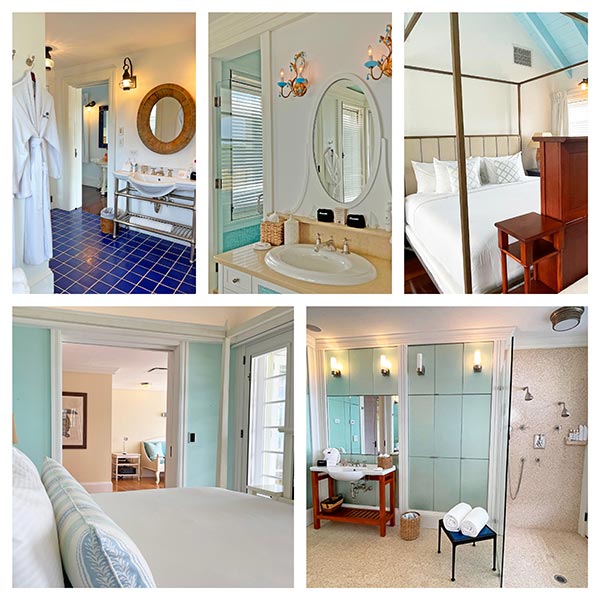 The estate's address? Long Bay, the beach's ultra-private eastern side. Surrounded by tropical gardens, Santosha's exclusive location is her perfect complement.
Sprawling across 4.5 lush acres and able to accommodate 23 guests, Santosha Villa Estate is Anguilla's most grand ultra-luxury villa.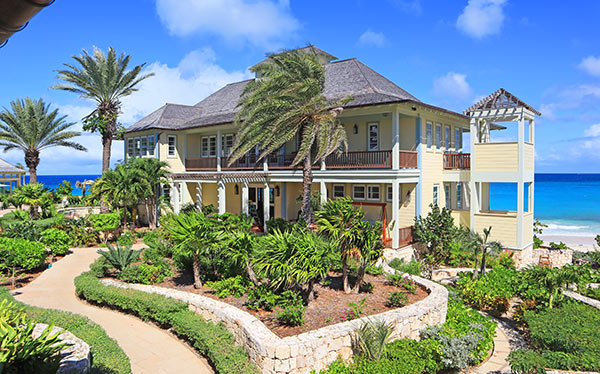 The jaw-dropping property doesn't end there. Just next door to Santosha Villa Estate sits its sister property, Long Bay Villas.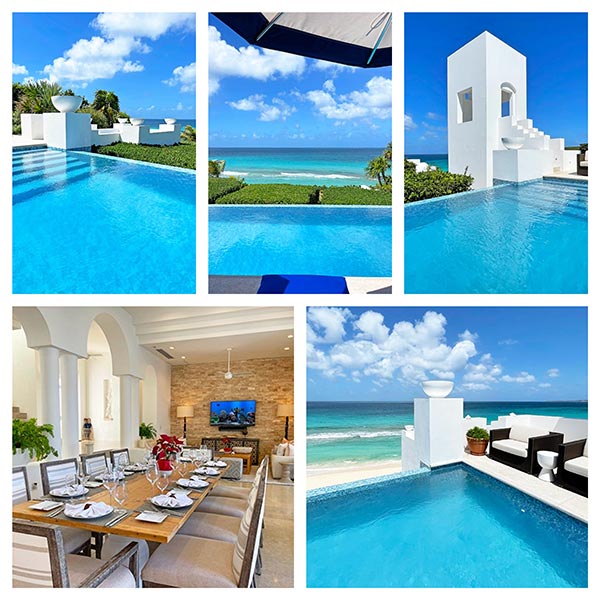 Featured on Netflix's "The World's Most Amazing Vacation Rentals," it's not hard to see why. These villas' architecture is mind-blowing!
The estate's three stark-white villas tier down the lush hillside that slopes up from pristine and exclusive Long Bay beach. Each villa's unique setting emphasizes a different perspective of "Long Bay Blue."
For more on Long Bay Villas...
For more on Santosha Villa Estate...
---
Anguilla Events & Travel Updates
Visiting Anguilla this month?...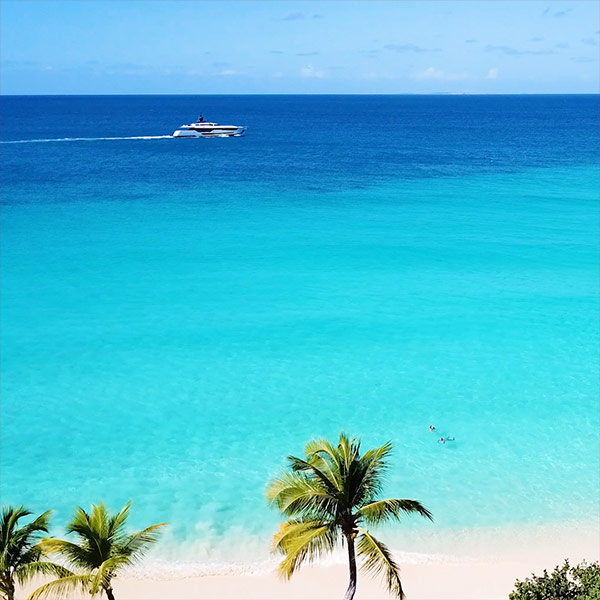 ---
A Refreshing Beach Escape
At Beach Escape Villa, tranquility is a shore thing.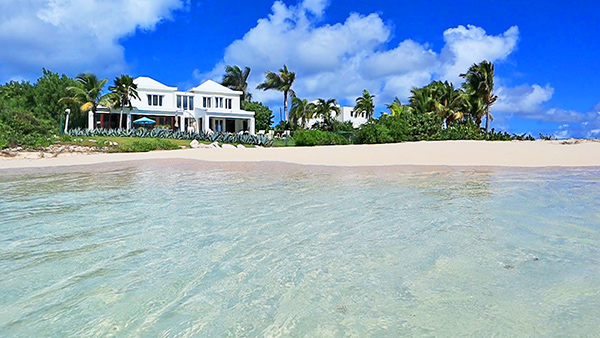 Our family fell in love with Beach Escape Villa many moons ago, based on its location alone. A villa with chic beach house charm, Beach Escape is true to its name.
Set on secluded Sandy Point beach, at Beach Escape you are directly on sandy beachfront.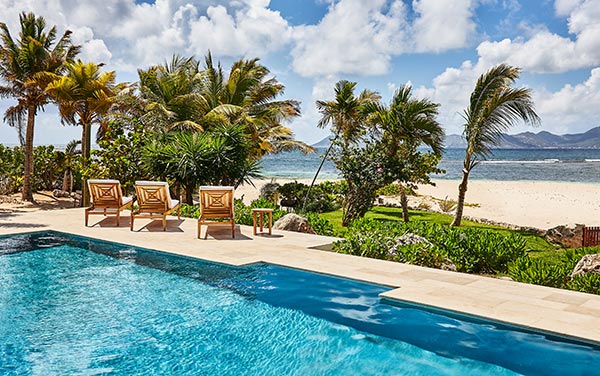 Beyond location, Beach Escape is one of the most comfortable, chic and user-friendly villas in Anguilla.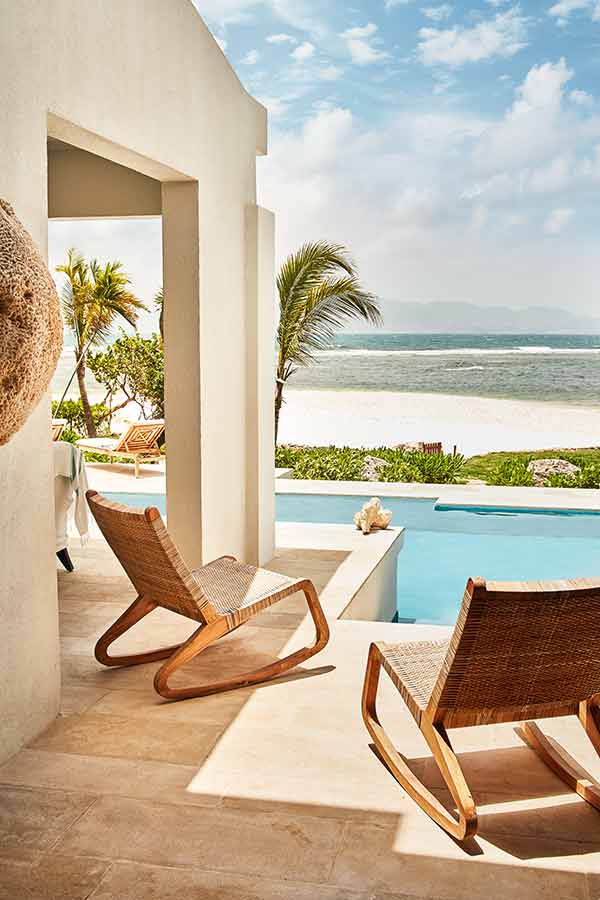 Five bedrooms, plush media room, modern kitchen with outdoor cooking options and indoor and outdoor dining and lounging spaces span the villa's property.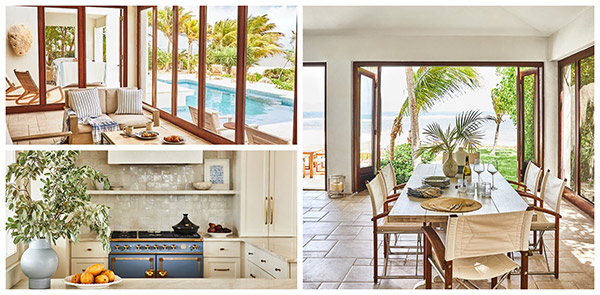 Two heavenly master suites are in the villa's main house, while two additional master suites and a twin room are in the guest house.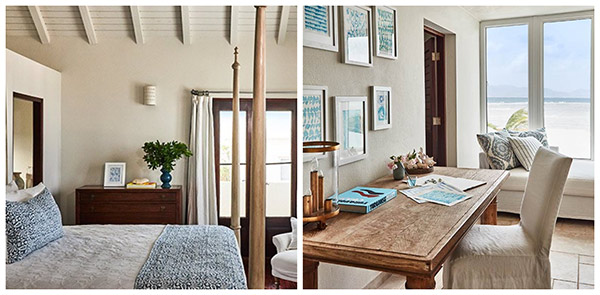 With direct beach access, grassy lawn, sandy front, Apple TV, SONOS, EVO grill, tropical landscaping, solarium-eque showers, luxurious outdoor couches, oversized screened-in patios, and plenty of areas to lounge...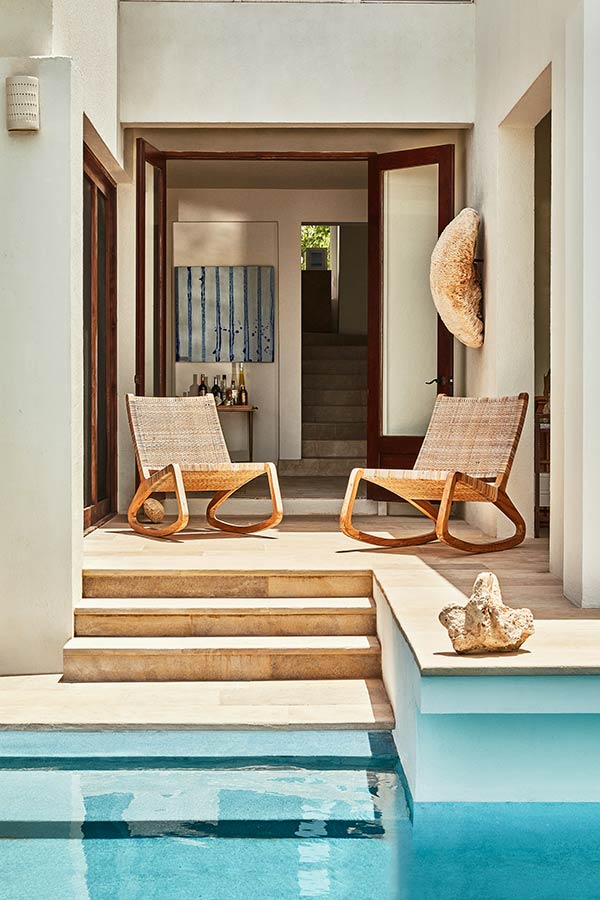 NEWLY renovated Beach Escape is an ideal choice for a winter beach escape!
Book Your Beach Escape
---
Happening Tonight: Hibernia's Annual Fundraiser
The lovely Hibernia Restaurant overlooking idyllic Island Harbour will be hosting their annual fundraiser again tonight, April 30th.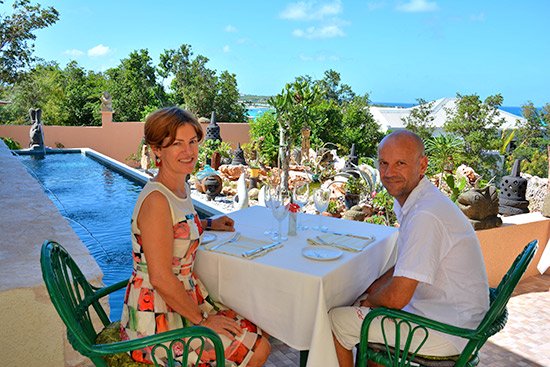 In aid of the orphanage and primary school Mary Pat and Raoul take care of in Myanmar, it is always a wonderful evening of fabulous food and wine.
Here is the menu for this year's fundraiser, taking place April 30th at Hibernia...
For more information, call: 264 497 4290
Or email: hibernia.axa@gmail.com
---
Take A Walk on The Wild Side
Our dear friend Jackie Cestero of Nature Explorers Anguilla has been producing some of the most fascinating YouTube videos about Anguilla's natural world.
One of her latest features? Whales out by Captain's Bay!...
Click here for the amazing video footage.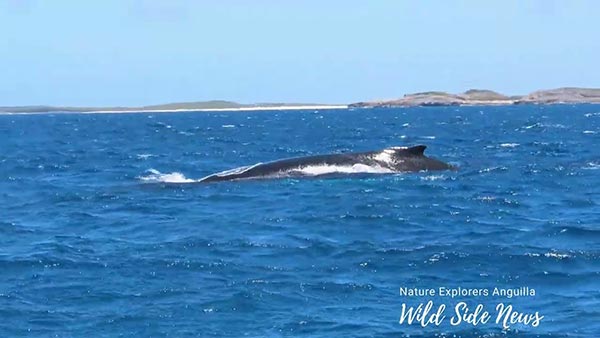 For Jackie's full report on the encounter, click here.
A huge thank you to Jackie for all of her coverage on Anguilla's wildlife.
Be sure to subscribe to her newsletter here to never miss an update!
---
NEW Rental From Island Dream Properties
Our good friend, Jackie Pascher of Island Dream Properties has a beautiful high-value Shoal Bay rental!
Welcome to: Tamarind Villa...
Photos: Orrett H. Wynter
Just a five minute drive from Shoal Bay East, Tamarind Villa is a dream!
The five bedroom villa boasts large rooms and comfortable settings. Its size and layout makes it a perfect place for large families and friends to sit back, relax and enjoy the bluuuetiful views of the Atlantic Ocean.
Complete with open concept living area, dining area, kitchen and a dazzling pool, Tamarind Villa is a top pick for a getaway with friends and family.
Rates start at ~$630/night.
Step inside Tamarind Villa here.
---
Thinking of a Much Longer-Term Getaway?
Jackie has a fantastic listing!
Sweet Return Villa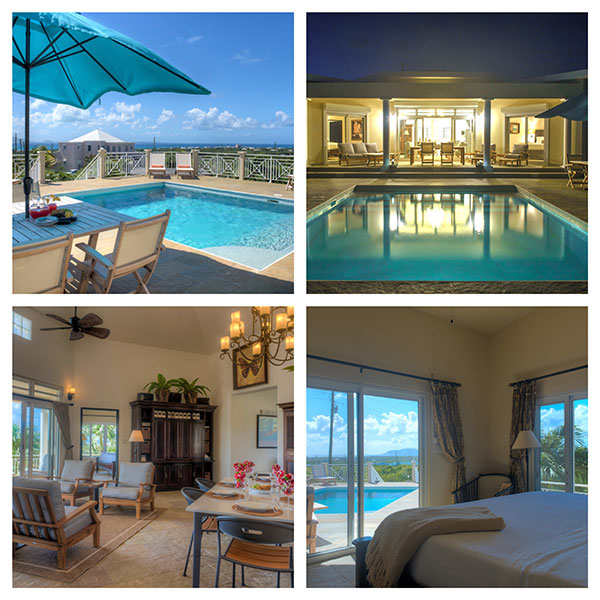 Sweet Return Villa sits beautifully on the elevated Isaac's Cliff in the Long Bay area of Anguilla's west end.
From its perch you have spectacular vistas of St. Martin and a cooling cross breeze.
There are plenty of areas for enjoying the natural beauty! This 3 bedroom villa features a modern kitchen, living area and plenty of outdoor living and dining spaces.
At $950,000, it is a high value listing. More here.
---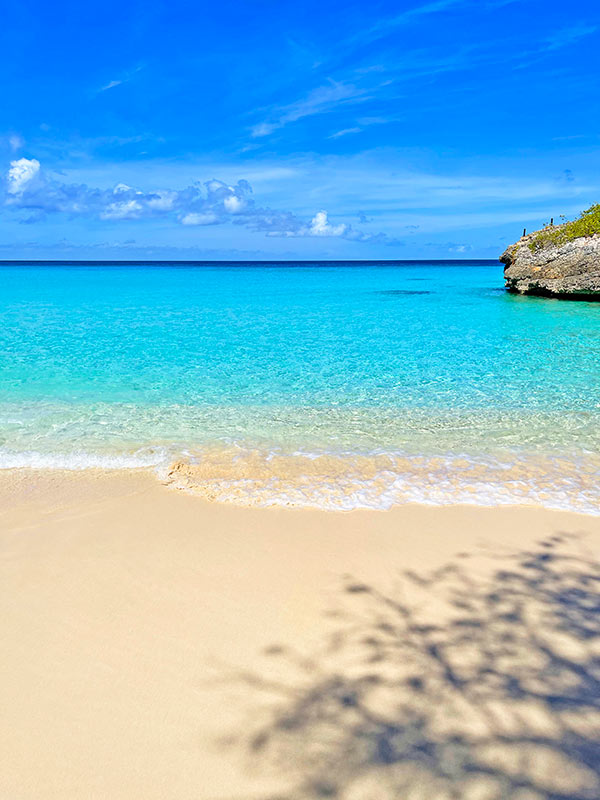 ---
That's all for now.
If you are planning a trip to Anguilla, get your Anguilla Card here!
We can't wait to SEA you on the beach 💗🏝
With lots of warming Anguilla sunshine,
Nori & Louise
---
Anguilla-Beaches.com
---