Combing Anguilla's Beaches for the Best
Anguilla Beach Lovers brings you the latest additions to one family's experiences of the "best of all things Anguillian."

If you like this e-zine,, please do a friend a favor and "pay it forward."

If a friend did forward this to you and if you like what you read, please subscribe by visiting...
---
Issue #108, June 30, 2017
Summer is in full swing in Anguilla!
Two beautiful days of 50th Anniversary Anguilla Day celebrations brought us into June and the charming Welches Fest. Complete with hand-rolled Johnny cakes and live music, it is a cultural favorite set in the tiny town of Welches just before Island Harbour.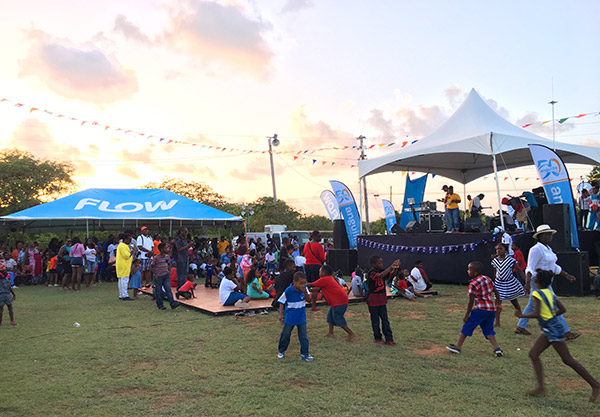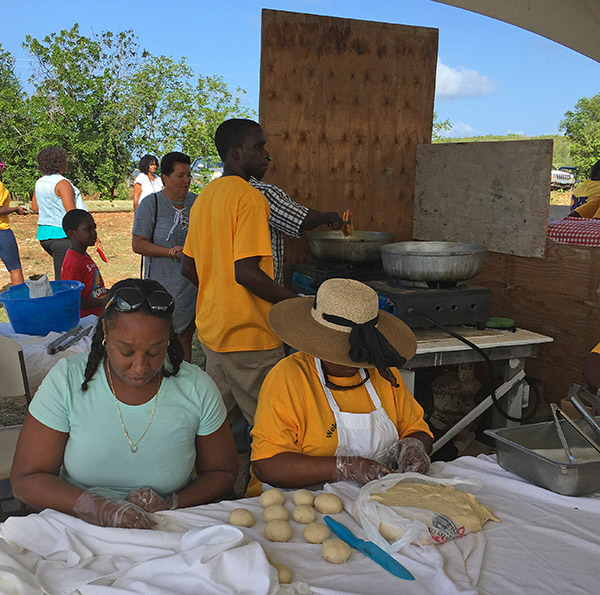 Now, we are only one month away from the start of Anguilla's Carnival. Until then? We bask in Anguilla blue...
From Carimar Beach Club & Meads Bay...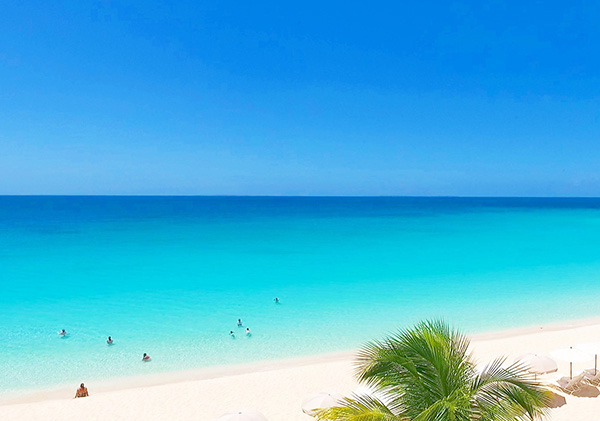 To Maunday's & Cap Juluca...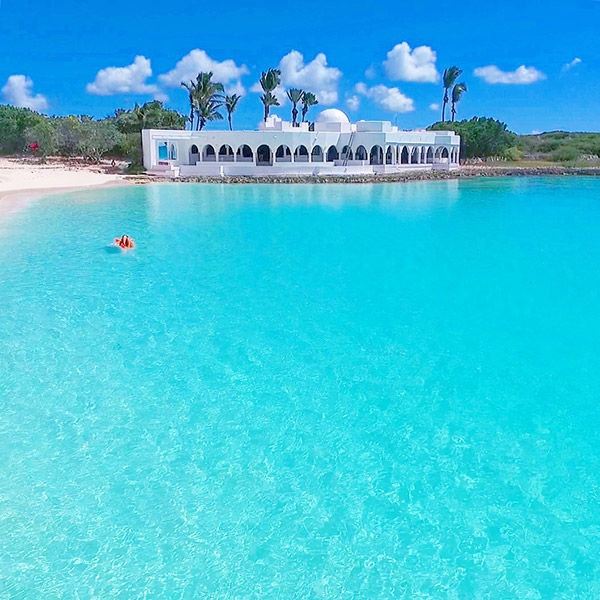 The Reef by Merrywing Bay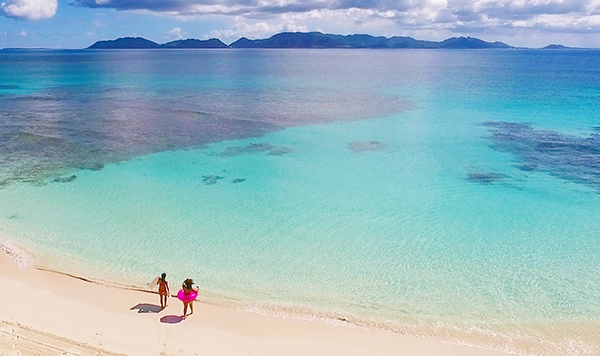 And of course, that oh-so-tranquil side of da'Vida's Crocus Bay...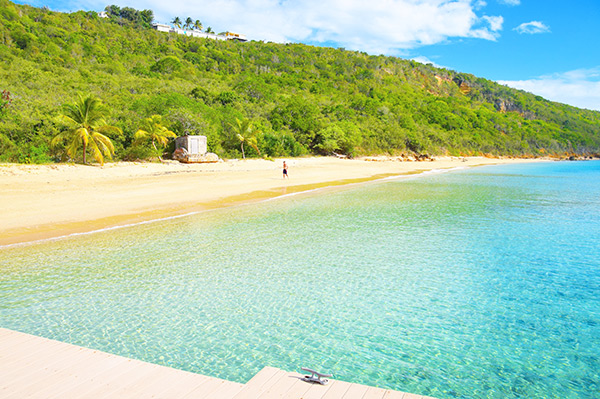 For a daily dose of Anguilla blue, click here and follow me on Instagram!
What's new in Anguilla?
---
Anguilla's Most Fascinating Beach?
Exploring Dog Island With Shoal Bay Scuba
If there is a man with a passion for the water that is as pure and deep as the sea itself, it is Shoal Bay Scuba's Matthew Billington. A man so at home in the blue, he should have been born with gills. Originally from the UK, "I came for a month and stayed 26 years," Matthew tells me with a smile one afternoon as we sit salty after a day at sea on his dive boat, Lady Lou.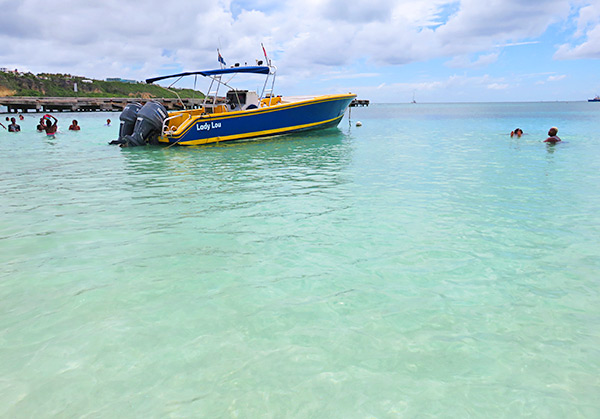 Offering top-rate Anguilla diving excursions, Matthew and his Shoal Bay Scuba crew know the reefs like the back of their hands. That knowledge and passion translates into excellent tours of all kinds, including snorkeling and offshore cay exploration.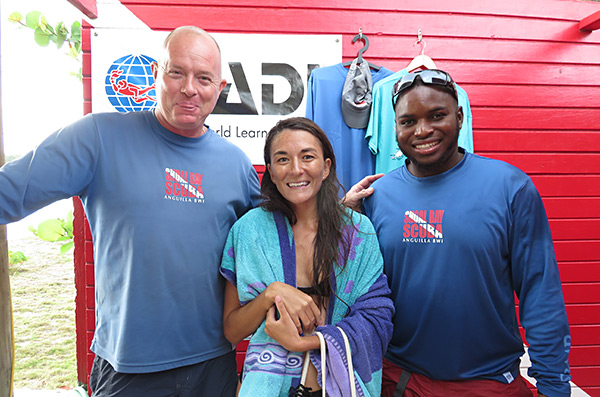 If you are traveling with your family or if you are a nervous snorkeler, there is no safer crew on the water. Shoal Bay Scuba doesn't take children under the age of 2, women who are more than 5 months pregnant and there's no drinking and diving or snorkeling allowed. Safety is a priority and the crew's judgement is unwaveringly clear. You are in safe hands with Shoal Bay Scuba.
That priority on safety calmed my nerves as we set off from Sandy Ground one day to the mysterious and somewhat infamous...
Dog Island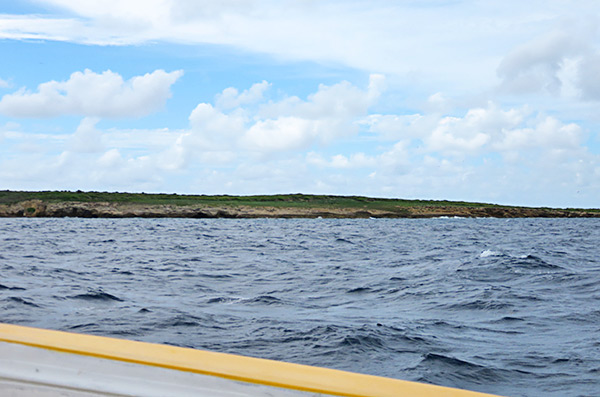 Rapid, strong currents, high waves and a healthy population of sharks mark the waters that surround the rarely visited Dog Island. "That's why we only take experienced divers here," Matthew explained as we plotted the day's course. If you're looking for pleasant in-shore snorkeling, you won't find much of it at Dog Island.
For the adventure and what is arguably Anguilla's most breathtaking beach, though, it is worth the journey.
With the exception of Sombrero, Dog Island is Anguilla's furthest out offshore cay. It is 12 miles from Sandy Ground, set just beyond Prickly Pear. As you pass Prickly Pear, the water roughens and the sea deepens, turning a dark shade of blue. Lush green hillside lines the strip of rock as you make the approach from the island's south side (photo above).
Captain Najee rounded the island's southwestern corner and like night turning day, this majestic view immediately lay before us...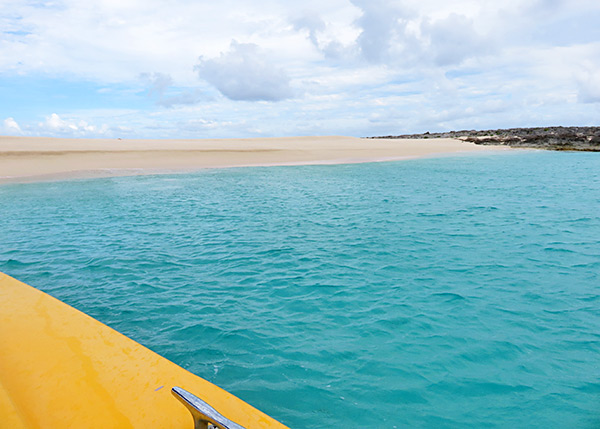 Rich green land fades to light grey volcanic rock, dark blue sea turns to an almost icy, electric azure and high banks of endless white sand stretch for as far as the eye can see.
Dog Island's main beach is perhaps the most fascinating stretch of sand I have seen yet in Anguilla. All light blue water and white sand, the starkness of the colors is almost surreal.
A strange feeling of total isolation overwhelms as you as you walk the sand, backing away from the boat...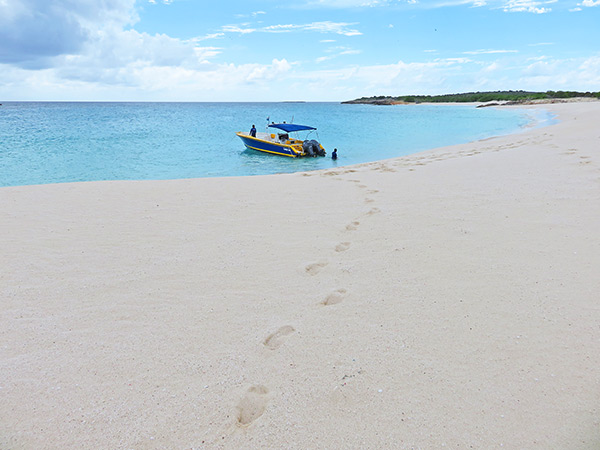 Retreating further and further...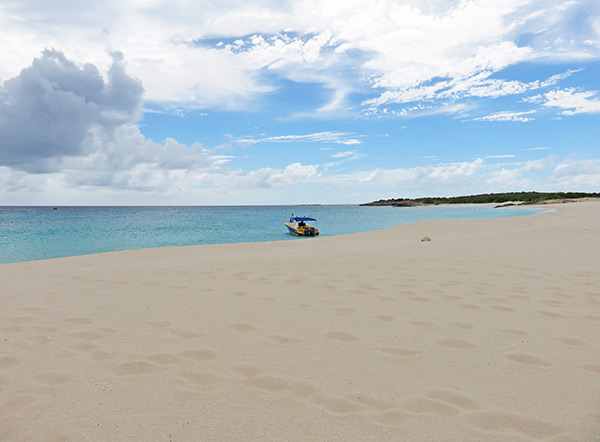 Until the boat disappears from view and the sea appears like a mirage in the distance.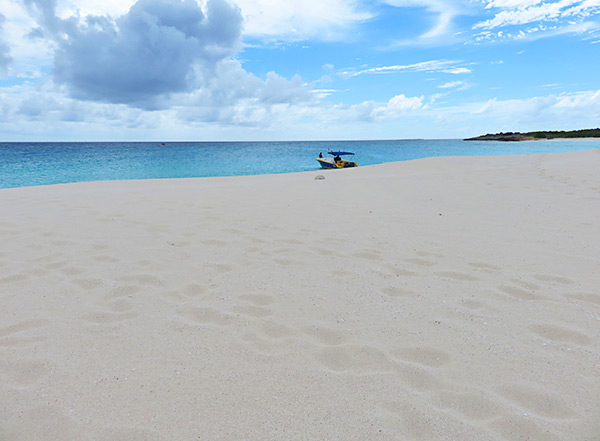 About 510 acres (Wikipedia) in size, you won't find anything here except a small collection of pristine and empty beaches and one of Anguilla's healthiest nesting areas.
For more on Dog Island & this day of ocean exploring with Shoal Bay Scuba (including a shark sighting and swimming with Parrotfish), click here.
TIP: Shoal Bay Scuba is an Anguilla Card Partner. Save 10% on private snorkeling and diving excursions when you use your Anguilla Card.
---
A Five-Star Seafood Fest At The Reef
The Yacht Club emerges from the Caribbean night sky like a dream. Elegant, chic and above all glamorous, it is Anguilla's most impressive dining room. Located at The Reef, the Yacht Club is the hotel's fine dining restaurant. In recent months, it has become a favorite for celebrations and fine seafood dining. With a few steps inside and one look at the menu, it is not hard to see why.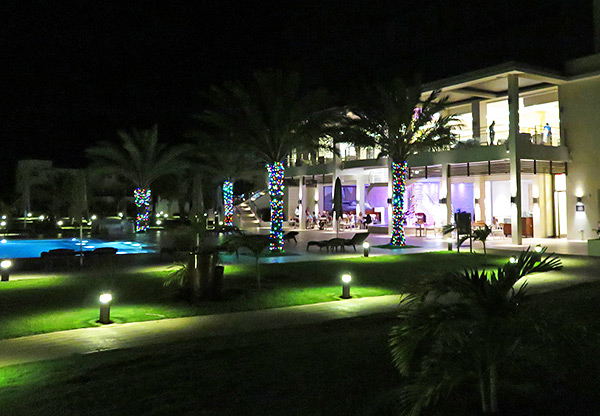 Down the regal steps that lead in from the lobby, you are greeted by a gently bubbling fountain, which illuminates the mirrored fish along the staircase's central pillar. Crisp white is offset by the warm use of wood. The dining room inspires visions of sailing on high seas in a classic schooner, darting across deep blue water.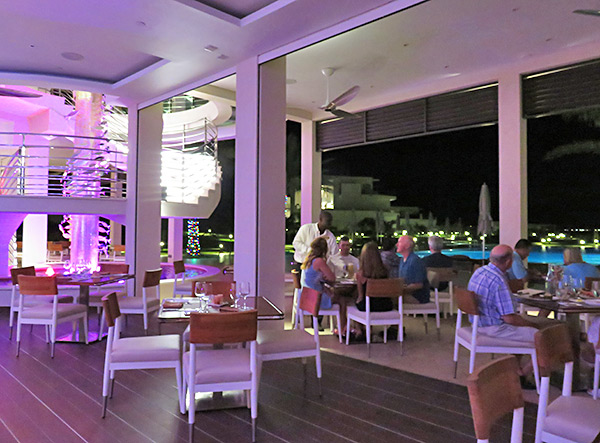 True to its name, the restaurant's ambiance hints at a culinary experience inspired by the sea. Leading the charge is CuisinArt's Executive Chef Jasper Schneider. Known for his high standards, Chef has been hard at work developing the Yacht Club menu since the hotel and restaurant opened in late 2016. A chef with a following, the fruits of Chef Jasper's passion and exuberance are on full display at the Yacht Club.
These are a few favorite dishes...
Oysters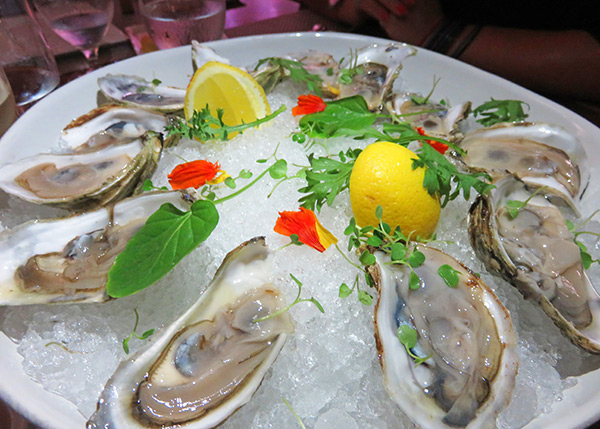 It was on our first meal at Le Bistro at Santorini with Executive Chef Jasper that my Dad and I fell in love with Chef's oysters. FedEx-ed into Anguilla, Chef's trained eye selects the freshest shells, apparent at first sip.
Chef Jasper dresses the oysters up with a variety of innovative accoutrements, including cucumber-ginger soy mignonette, pickled apple-scallion gochjang and a modern twist on a classic, tomato water cocktail.
Ceviche Red Snapper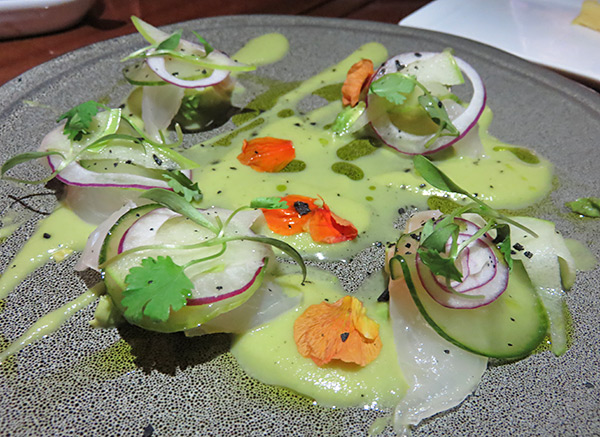 Slices of red snapper are layered with pickled cucumber and red onion, dusted with Espellette pepper. Petite chunks of avocado and avocado mixed with jalapeño form the dish's base. So smooth, it is seemingly creamy. The myriad of textures please the tongue and the spice works seamlessly with the snapper's gentle flavor. A perfect dish on every level.
New Zealand Clams Bucatini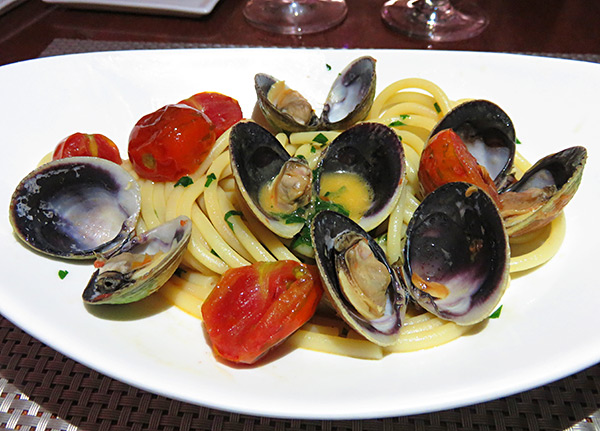 Bucatini may be my new favorite pasta. Thicker than spaghetti, a hole runs lengthwise through its center. The result? A lighter pasta that doesn't compromise on its substantial feel. The warmth and satisfaction that comes with thicker noodles is fully intact, yet it is not a heavy pasta.
Bucatini is tossed with Calabrian chili and garlic parsley, dotted with New Zealand clams and cherry tomatoes grown on-property in CuisinArt's hydroponic gardens. "Simple" rules supreme in this dish.
Saving the star of the menu for last, read the full article on the Yacht Club here.
TIP: The restaurants at The Reef are Anguilla Card Partners. Save 10% when you use your Anguilla Card.
---
Chef Ben Is BACK!
Chef Ben is a man with a following here in Anguilla. Known and loved for his casual-French dining experiences, he is the man behind the two popular eateries, Big Spring and Café de Paris.
Today, he is stirring up the pot again with a whole new restaurant, in a whole new location. If you are looking for a laid-back evening with excellent French cuisine at a terrific price, "Pit Stop by Ben" in Island Harbour cannot be beat.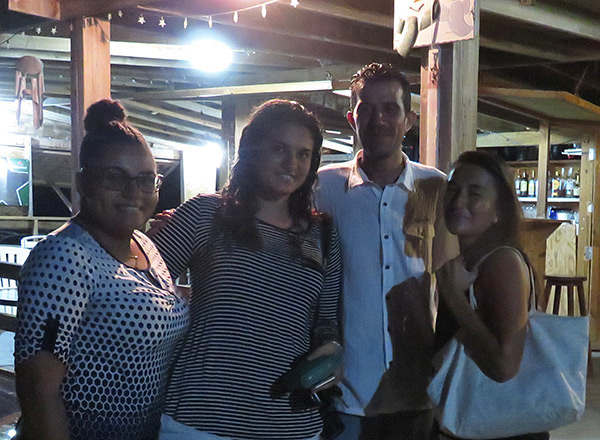 Pit Stop has long been a landmark in the East End of Anguilla. It was locally loved for its Johnny cakes and was an evening hot spot thanks to its BBQ and pool table.
All wood with a galvanized roof, it is your quintessential simple and casual roadside restaurant. If you drive too quickly along the road that runs from Island Harbour to Shoal Bay, you just may miss this sweet and tiny establishment. Look for the French Tricolor sign on the side of the road.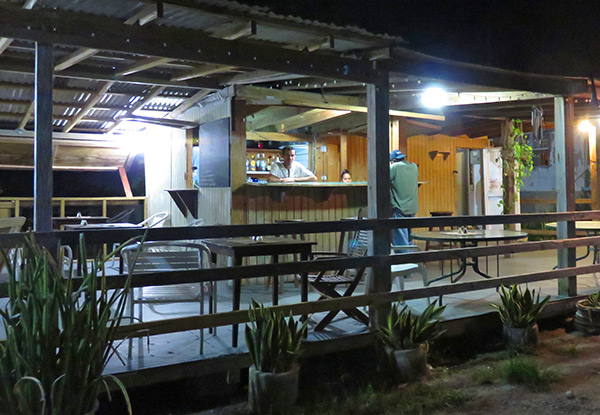 Simplicity rules supreme at Ben's Pitstop. It is true to the adage that "good things come in small packages." And, if you are a fan of the likes of Anthony Bourdain or Diners, Drive Ins & Dives, you know that the best dining often lies within the most unassuming locales ;-)
What's on the menu?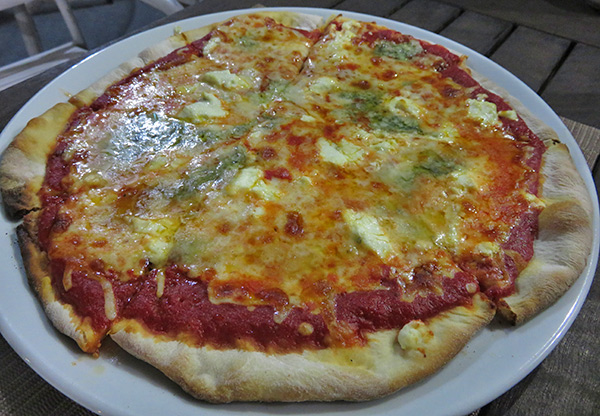 He is famous for his thin-crust pizzas that consistently impress. Types of pizzas include "Napoli" with anchovies, olives and capers, "Caribbean" with onions, peppers, chicken and pineapple, "Ocean" with shrimp, garlic, parsley and olives, and the "Three Cheese," complete with goat cheese.
Ben's pastas are equally famous to his pizzas. Bolognese, Carbonara, veggie and chicken. The veggie pasta is proof that "healthy" can taste good, too!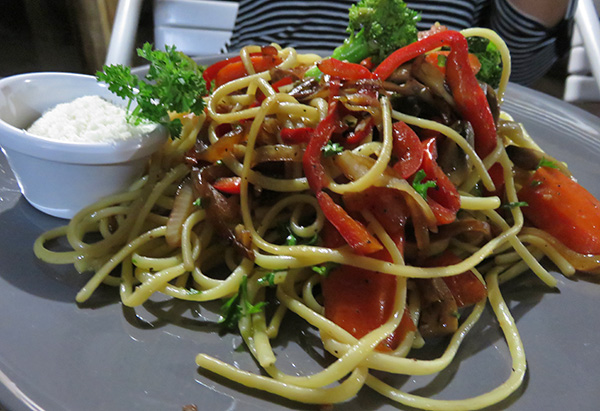 Perhaps his most famous creation is the last part of his menu... the burgers!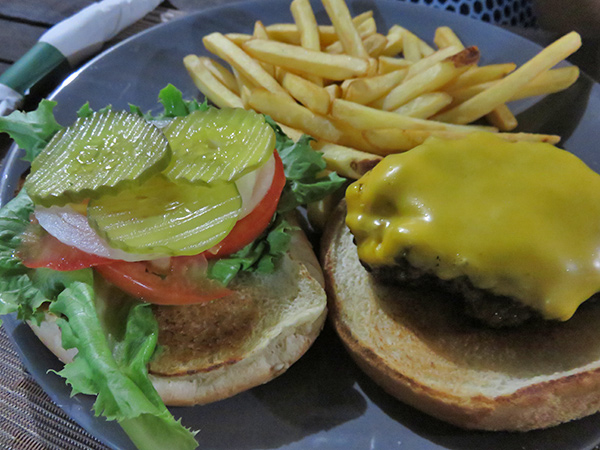 His 7 oz. hamburger just may be the best burger in Anguilla. A thick, juicy, hand-made patty is popped onto a homemade bun and topped with crisp green lettuce, tomatoes, onions and served with hand-cut French fries. Each bite is a bite into burger heaven!
Last, but certainly not least... Ben's daily specials. Folks go crazy for Ben's exquisite specials at such a reasonable price.
Chicken breast in mushroom sauce, beef tenderloin in red wine sauce, shrimp in lobster sauce, even "moules frites" (for just $17!).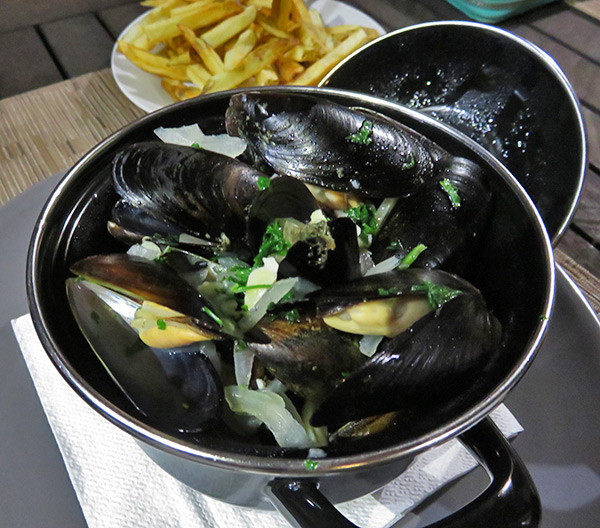 Such a tiny kitchen produces terrific cuisine, and with just Ben on the floor - it is a credit to his ability to cook and cater to his guests. It's a matter of time before this fantastic little restaurant in Island Harbour becomes a go-to.
---
Summer Love For Meads Bay
Meads Bay is one of a kind.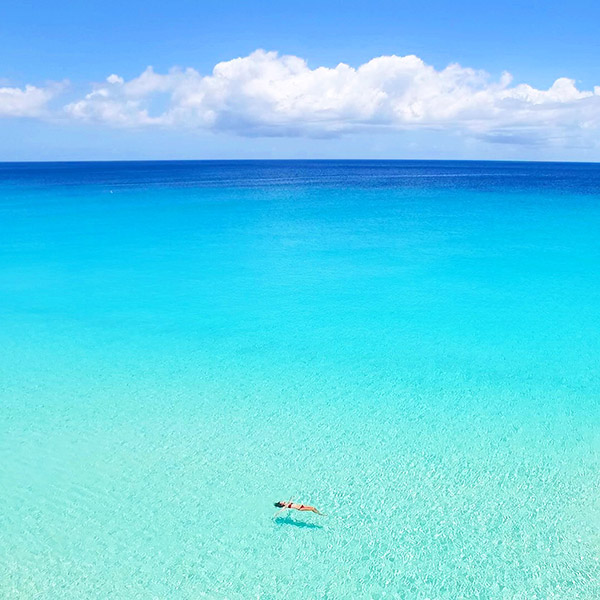 It is a rare beauty, unmarked by reef or rock. Here, a white-sand sea bottom stretches for miles before dropping off into dark blue waters (rumored to be some of the deepest in Anguilla). The effect? One of the most breathtaking gradients of blue in the Caribbean.
Come summer, its beauty is on full display. Consistently calm conditions set in, giving way to diamond-like seas. Its gentle turquoise tides kiss the beach's white sand as its waters stretch to the horizon, shimmering in a million shades of blue.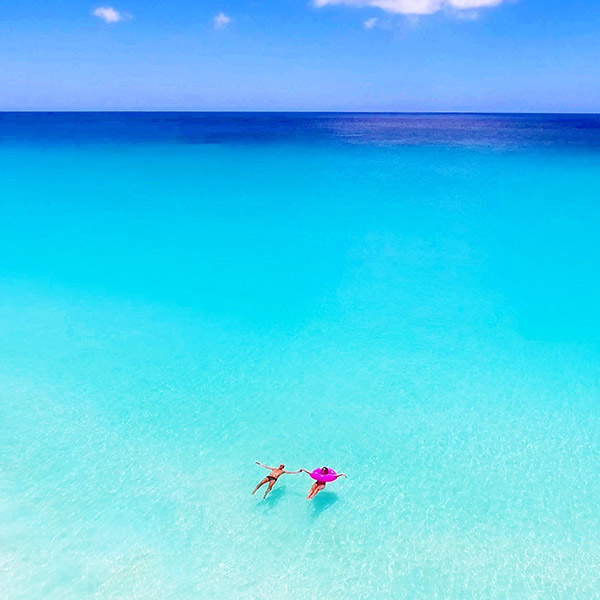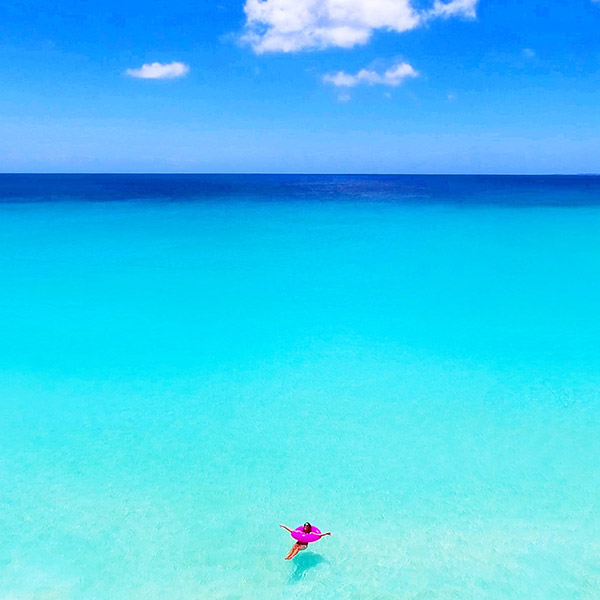 When hunger calls on Meads Bay, some of Anguilla's top restaurants answer. Blanchards, Blanchards Beach Shack, Straw Hat, Jacala, Ocean Echo. They all call this beach home. If you prefer to dine-in, Anguilla's top grocery store Best Buy is a 30 second drive away.
Meads Bay has it all.
With Malliouhana and Four Seasons now book-ending the beach, there is no question that Meads Bay has quickly become a destination in and of itself.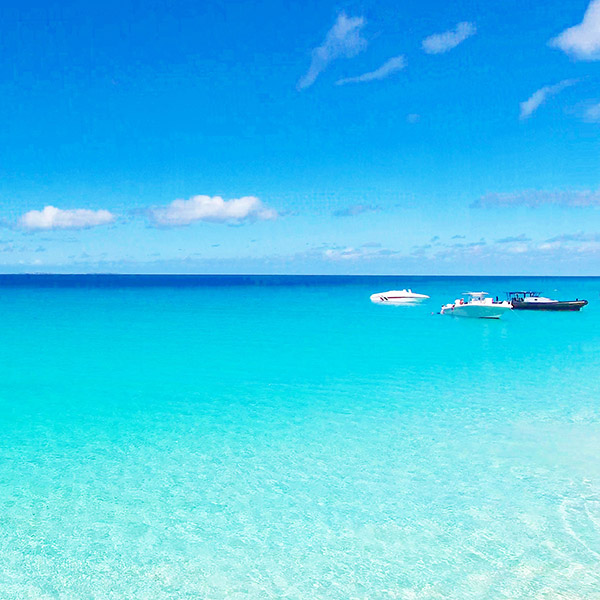 To own a piece of Meads Bay, Tranquility Beach's luxurious turnkey condos start at $750,000. More on the development by award-winning architect Ian "Sugar George" Edwards and Neil Freeman, here.
Stay tuned for summer updates from Tranquility Beach.
---
NEW: Chef Denise Carr's Pop Restaurants
You may know Denise Carr's name as one of the island's revered chefs. The woman behind SandBar and De Cuisine, who also worked at CuisinArt and established their "Chef's Table" early in her Anguilla days, Denise is a trailblazer who has introduced several new concepts to Anguilla's dining scene (tapas, chef's table, etc.).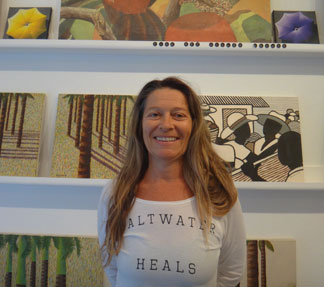 Today she is leading the way again with a brand new concept... pop up restaurants! Her first? De Chefs Table - What We Grow held on May 29th at the historic Village Bakehouse in The Valley.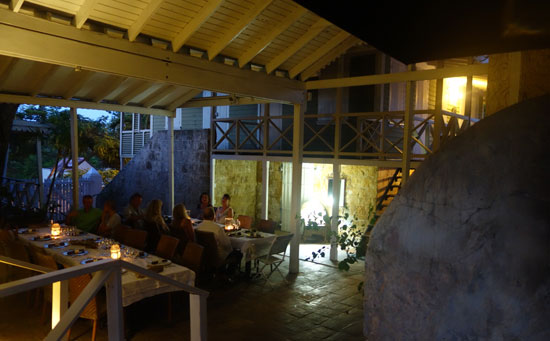 The pop up was "truly organic." The bread bowls for each table were spathes from a coconut palm tree. The display serving bowls for the initial course were coconut tree shells. And, 90% of the dinner's ingredients were locally sourced.
What was on the menu?
Coconut Gazpacho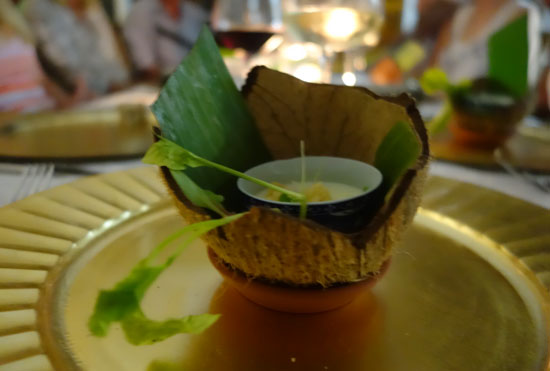 Roasted Tomato Bread Pudding
Asian style slow-cooked Duck with Pancake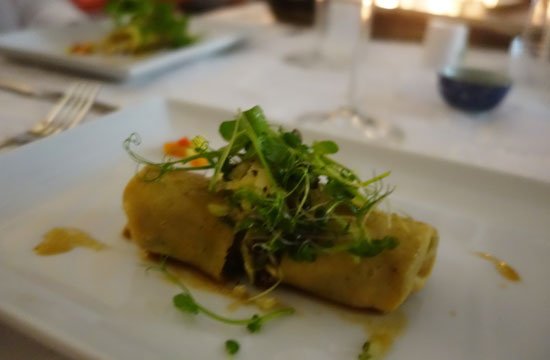 ... and so much more.
For a full taste of Denise's pop up restaurant, click here.
The next pop up restaurant is slated for October 2017. Stay tuned for the date!
---
Off-Season Update From Sandy Island
Excellent news if you are Anguilla-bound this off-season! Mini island paradise, Sandy Island will be staying open all season long...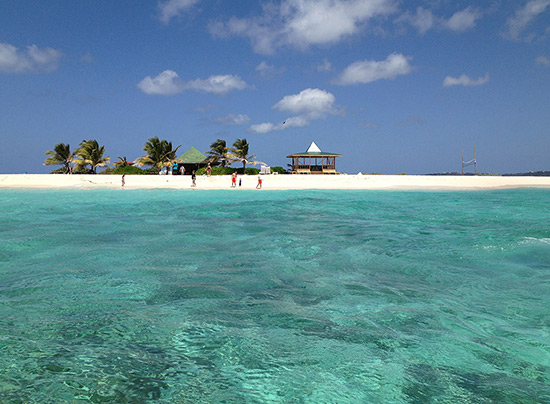 An idyllic island getaway, complete with excellent BBQ eats and shores ripe for shell hunting and seas with good snorkeling, Sandy Island is bliss.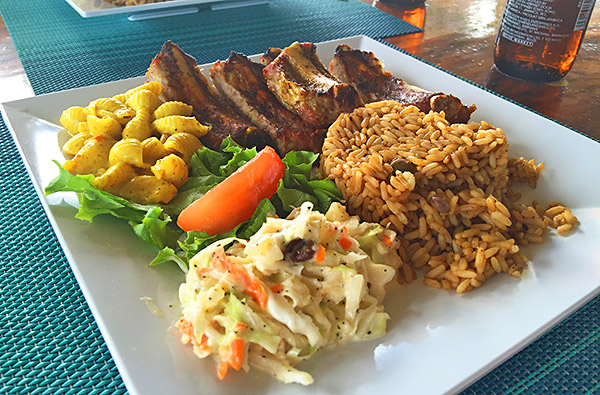 From Sept. 1 - Nov. 2 they will be open on the weekends as follows...
Thursday, 10am-4pm
Friday, 10am-4pm
Saturday, 10am-4pm with live acoustic music by Omari Banks, Sprocka, et.al.
Sunday, 10am-4pm with live DJ performances by DJ Yooshe
(Boat schedule = every hour by reservation beginning at 10am. To make reservations, call: 264-497-6534.)
I'm calling it now! Sandy Island will be the place to be this coming off-season!
---
Summer Specials
Shops
Summer sale season is upon us in Anguilla! Many of Anguilla's boutiques are having excellent specials, including up to 40% off at the sweet Limin' Boutique (open daily, closed Sunday)...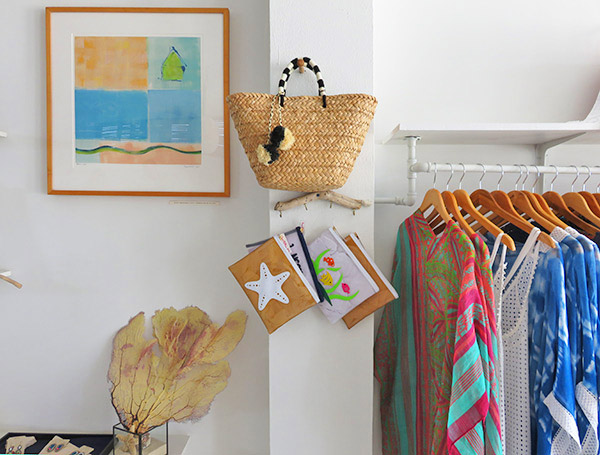 Up to 50% off at ZaZAA Boutique (open daily), who has a brand new section of English collectibles as well as colorful beachwear...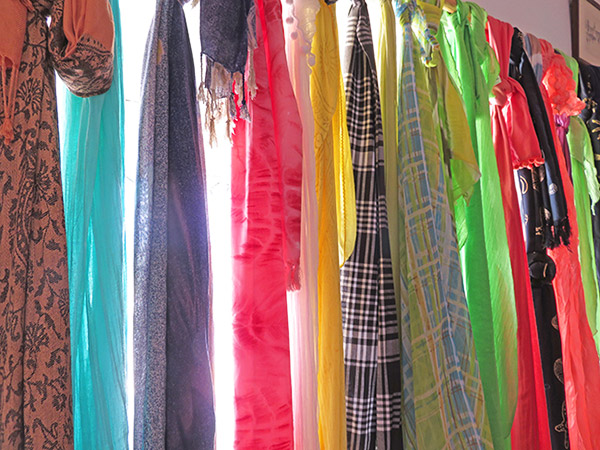 And Veronique of the former Le Bar has many sweet gifts ($1-$10) on special at her boutique located at Valley Bistro. She is open 10am-3pm daily, closed Sunday.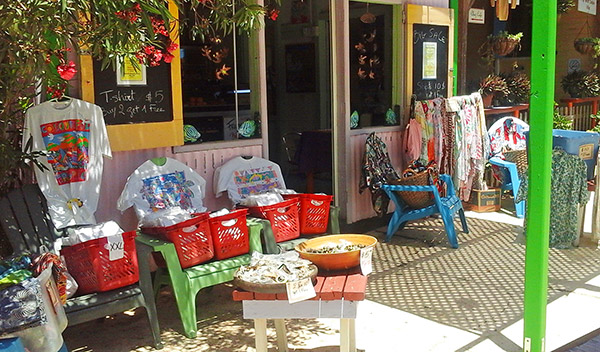 Things To Do
Soothe into summer with Venus Spa's relaxing 50 minute Seaweed Body Wrap for $90 (regularly $120) and 80 minute Detoxifying Seaweed Bath & Body Wrap for $130 (regularly $175).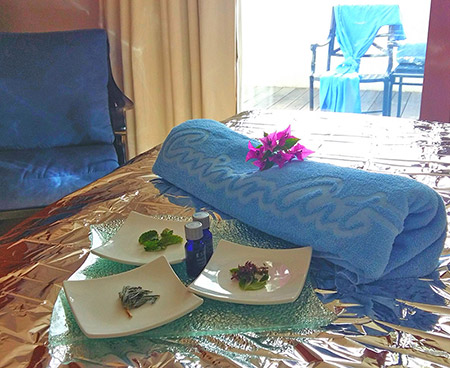 Stay fit with Venus Spa's Anguilla Card Holder special - $25 Aquacycle class (regularly $35) and $15 Yoga class (normally $25).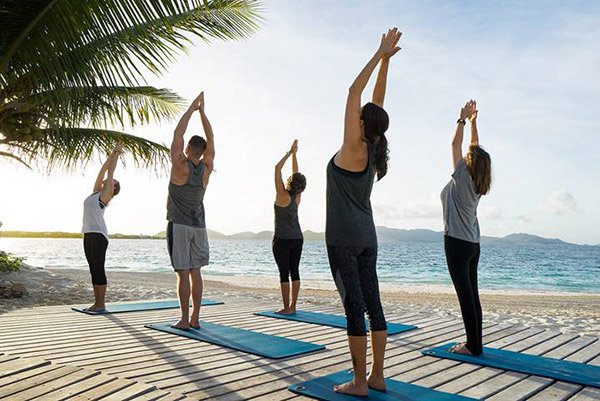 Last but not least, the time is right to learn to kite with Anguilla Watersports' kitesurfing special for just $100! An excellent deal.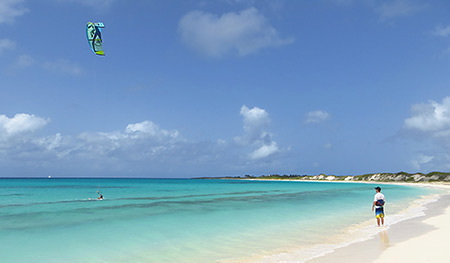 Stay
Tequila Sunrise Villa is celebrating beautiful Scilly Cay all summer long! For all new bookings made direct from now - Dec. 15 2017, experience a day of excellent BBQ eats and fun under the sun at idyllic Scilly Cay - for FREE.
Or, if Scilly Cay isn't up your alley, your boat transfer from St. Maarten to Anguilla and back is included in your stay!
More on Tequila Sunrise Villa here.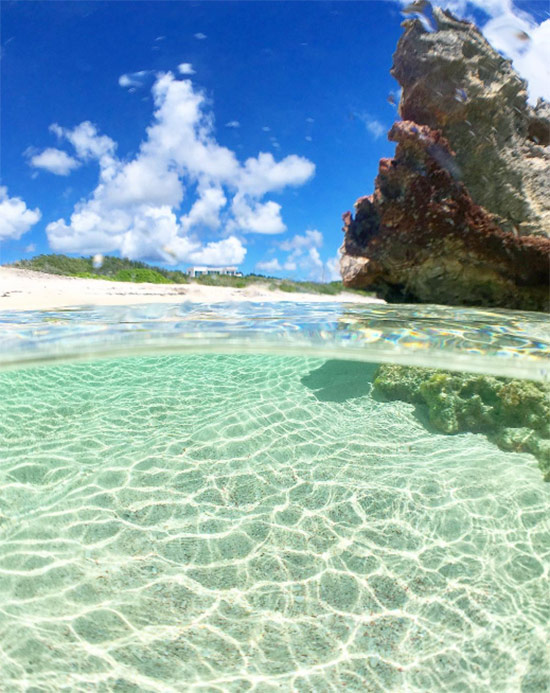 For more summer specials in Anguilla, click here.
---
Coming Up This Summer
The Anguilla Open: Happening Now (Jun. 30) - Jul. 2
Take a world-class golf course with a Caribbean backdrop, add a chance at a national title and what do you get? The Open... Anguilla-style! Details here.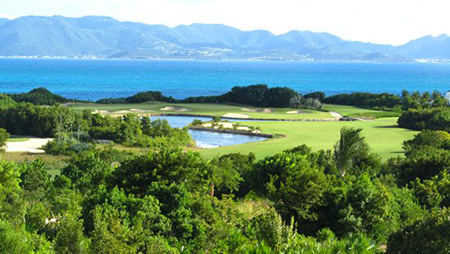 Four Seasons' 4th of July Party: Jul. 4
Celebrate Fourth of July right on the sands of Meads Bay at Four Seasons' Bamboo Bar & Grill. The exceptional beach restaurant will be hosting a dinner buffet, complete with fireworks.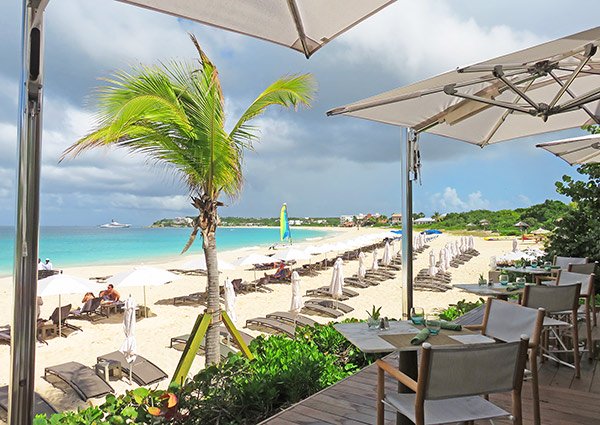 Rendezvous Folk & Blues Festival: Jul. 7-9th
If you are in Anguilla this July, you are in for a treat! Three days of all things BLUE, Anguilla's first annual Folks & Blues Festival will be held at The Dune, CuisinArt and even a bonfire at Garvey's Sunshine Shack. If you love the blues, you will love this festival. Details here.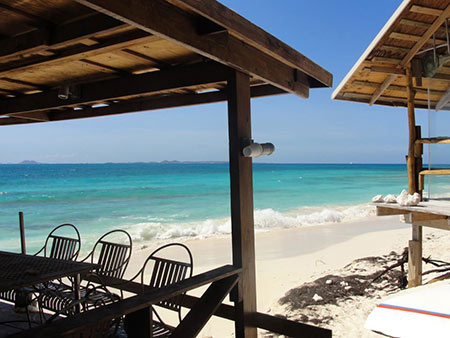 Carnival: Aug. 2 - 13th
The week that everyone looks forward to in Anguilla... Carnival week! From the August Monday beach party, to the August Thursday boat race, to the Champions of Champions sail boat race, here are the Carnival dates.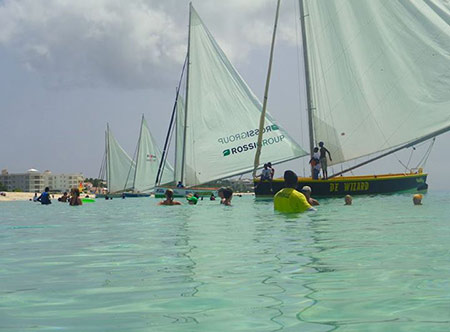 Kurt Briggs Schindler at Elvis': Aug. 6, 8, 10
If you will be in Anguilla this Carnival, Elvis' is bringing something special to the shores of Sandy Ground. St. Croix favorite, Kurt Briggs Schindler will be playing at Elvis' Beach Bar this upcoming carnival week!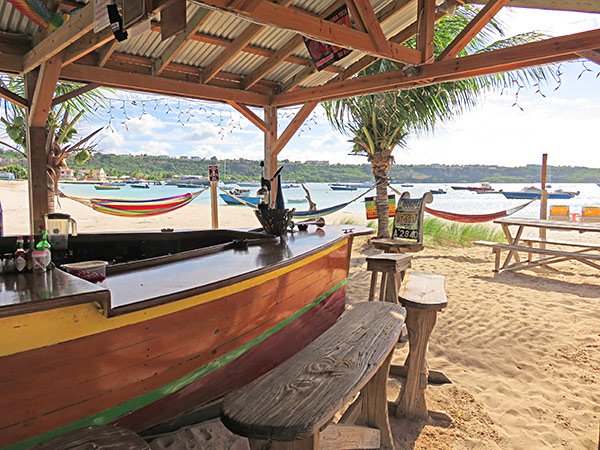 Epicurea at CuisinArt Golf Resort & Spa: Nov. 2-6
A must-do long weekend, Epicurea at CuisinArt Golf Resort & Spa is defined by golfing, beaching and fine haute cuisine dining. Here is a look at the opening night of 2016's Epicurea.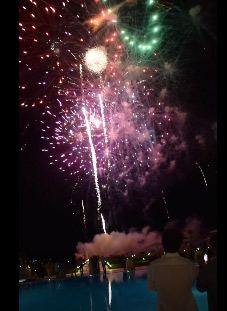 ---
Last but not least, a word from the Department of Youth & Culture...
Anguilla's STAGES Theatrical group is planning a trip to CARIFESTA, the biggest single regional celebration of The Arts and Culture where all Caribbean nations send representatives to perform and share cultural items.
STAGES will present pieces to showcase The Anguilla Revolution and the 50th Anniversary. Here's a video clip from the youths involved, explaining what it's all about.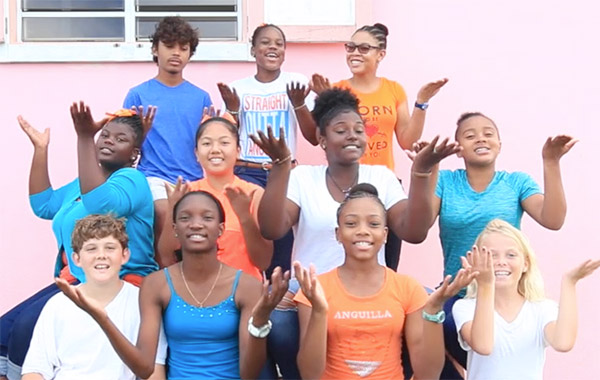 The group is doing a variety of fundraisers to meet the group's airfare, board and lodging for the trip. If you would like to contribute towards the venture, no matter how big or small, contact Collette Jones Chin at 264-582-6860 or coljonchin@gmail.com.
---
That's all for now! If you are up in The States & Canada, here's wishing you a happy holiday weekend :-)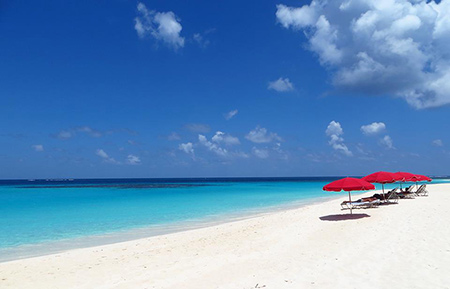 Until next time,
Nori
Do you have your Anguilla Card yet? Save 10% at 83 Partners!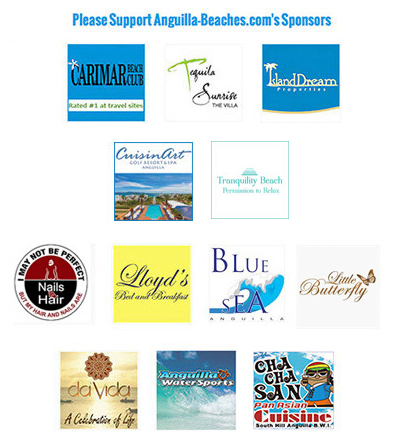 Anguilla-Beaches.com
---