The Anguilla Open...

Your

Chance at a National Golf Title!

Archived Article. Updates to come.

Take a world-class golf course with a Caribbean backdrop, add a chance at a national title and what do you get? The Open... Anguilla-style!
The Anguilla Open
The Masters. The US Open. "The" Open. And now The Anguilla Open is joining the ranks of challenging national championship golf tournaments held on a pristine course.
Established in 2012 (when it attracted just 22 players), "The Open" has grown dramatically over the years. Its reputation has spread quickly throughout the region. Today, it is known as one of the toughest tournaments in the Caribbean and pulls in close to 100 players from around the islands and the United States.
Players From St. Lucia, St. Croix, USA and St. Maarten at The Anguilla Open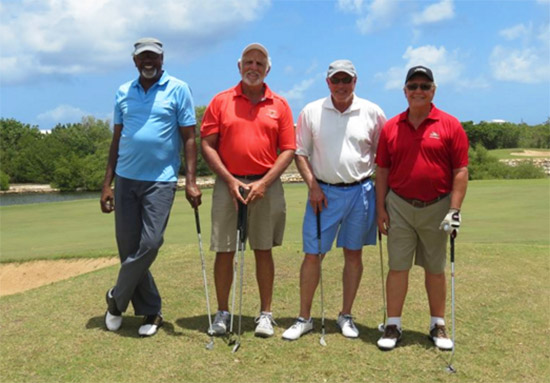 Photo From: Anguilla Golf Association
What makes golf at CuisinArt Golf Club such a good challenge? Greg Norman has laid out one mean but beautiful golf course, 7,000+ yards. With ample water and sand, and plenty of tradewinds, the course has developed a "must-play" reputation.
Some holes are particularly notorious. For example, the 16th hole plays directly into the strong tradewinds that tend to blow in from the east. Take a look at the video below to see CuisinArt's Head Golf Professional, Scott DeLong hit his ball straight into the wind...
... and out of the water! Play changes based on wind direction and strength and hardness of the course.
Previous Open Champions
Local knowledge is an important factor. The more hours you have logged at CuisinArt Golf Club, the better you can plan your shots and adjust to game conditions.
We can see the importance of this factor in the following list of those who have claimed victory at this immaculate and varied course in past tournaments.
2012 - Theron Loizos (Anguilla)
2013 - Ryan Bowey (former Head Golf Professional, Anguilla)
2014 - Jeff Kostelnik (Florida, USA)
2015 - Scott DeLong (Head Golf Professional, Anguilla)
2016 - Jonathan Jean-Noel (Guadalupe)
2017 - Mathieu Rinaldo (Guadalupe)
Head Golf Professional, Scott DeLong Teeing Off at the 4th Annual Anguilla Open


Photo From: Anguilla Golf Association
Our resident Head Golf Professionals (and Theron, owner of Picante who spends as much time on the course as the Head Pro ;-)) sure had a strangle hold on the rankings!
Yes, "resident" knowledge comes into play at CuisinArt Golf Club. But, that knowledge isn't everything...
In 2014, Jeff Kostelnik took local players by storm when he claimed the title of national champion. (You can see him in the photo below with his "piece of the rock." (The trophies are beautiful pieces of Anguilla stone, provided by renowned artist, Cheddie Richardson.))
Jeff Kostelnik, 2014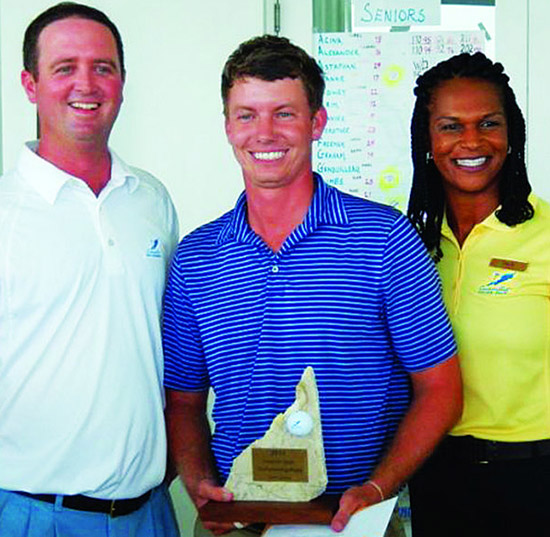 Photo From: The Anguillian
In 2016, Jonathan Jean-Noel from Guadalupe took home the trophy! And in 2017 another player from Guadalupe came in first, Mathieu Rinaldo.
Each year, more players come from more countries, and although Anguilla players used to have a strangle hold on the tournament, it looks like the Guadalupe players are beginning to dominate!
To get acquainted with CuisinArt Golf Club, take a look at...
More on the Venue, CuisinArt Golf Club
Beyond its challenges, CuisinArt Golf Club is stunning.
Green and lush, the 7,000+ yard course is in immaculate condition. It is powered and watered by CuisinArt's solar energy plant, and the dedicated grounds crew work tirelessly to keep the fairways and greens tip-top.
"Oasis of Green"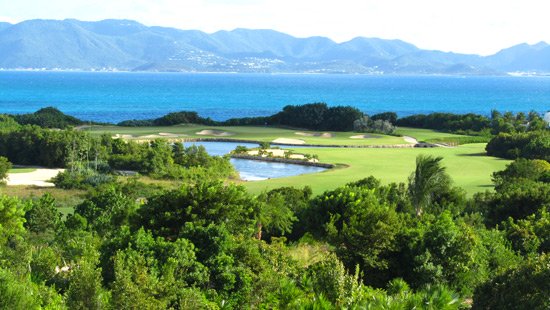 After a round of 18 holes? It's over to the luxurious and plush clubhouse that overlooks the 18th fairway, the Caribbean Sea and St. Martin.
Out on the Clubhouse Terrace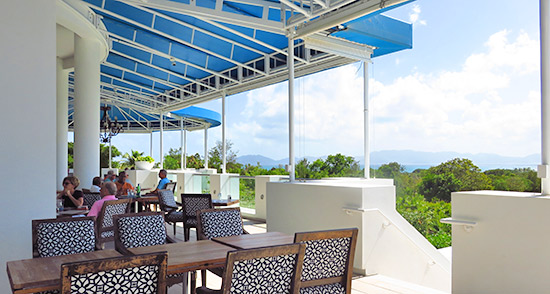 There are few Caribbean golf courses that match CuisinArt Golf Club in terms of challenge and beauty. In fact, Forbes describes CuisinArt Golf Club's first hole as "The Caribbean's answer to the 18th at Pebble Beach." It's only fitting that, just like Pebble Beach, CuisinArt Golf Club hold its own prestigious national championship!
More on CuisinArt Golf Club here.
Anguilla 2017 Open Details
The 2017 Open has concluded. Stay tuned for 2019's dates & package info!
The Anguilla Open kicks off on Friday (June 30, 2017) with practice rounds and the opening reception (held in the clubhouse). Round one (18 holes) is held on Saturday. The tournament closes on Sunday evening with the awards ceremony, after round 2 (18 holes).
36 Hole Stroke Play is the name of the game. The player with lowest number of strokes in each division wins. See below for the divisions.
Men's Championship Flight

(10-24 handicap)

Senior Flight = 50-64
Super Senior Flight = 65+

(new as of 2016)

Ladies Flight
Ladies Stableford Division

(new as of 2016)
Yes, The Anguilla Open is a true open... and a chance at every golfer's dream, a national title!
Ladies Putting at the 4th Annual Anguilla Open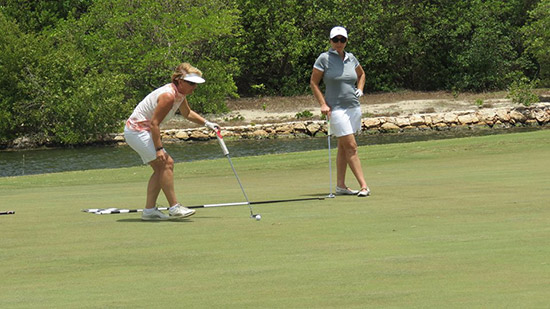 "Stay & Play" at CuisinArt Golf Resort & Spa
For the 6th Annual Anguilla Open (June 30th - July 2nd), CuisinArt Golf Resort & Spa is offering a terrific "Play & Stay" package. It includes...
Practice Round Friday, Round One Saturday and Round Two Sunday
Entry Fee, Tee Gift and Beverage Cart
Continental Breakfast daily
Opening Reception at Clubhouse
Lunch Saturday & Sunday
Awards Reception Sunday
CuisinArt View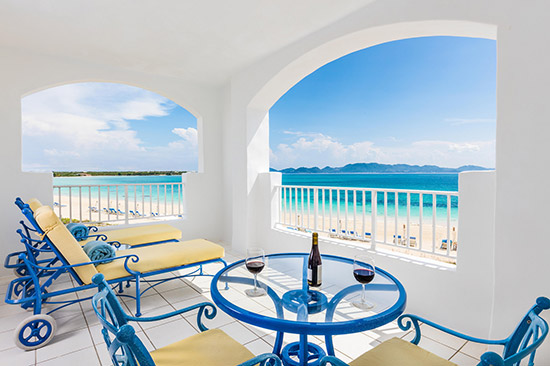 Two Nights - $915 • Three Nights - $1165 • Four Nights - $1415
Rates are for 2 people at either CuisinArt or The Reef (add $415 for each additional golfer).
Best of luck and hope to see your name on the winner's board :-)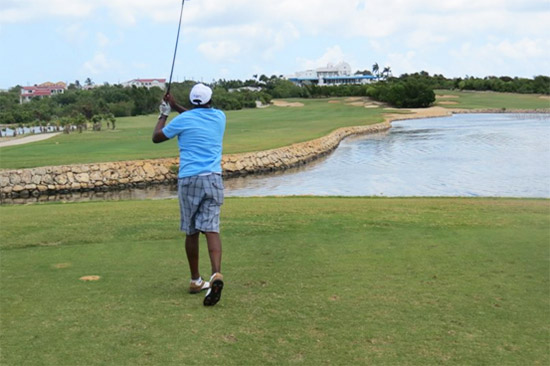 Photo From: Anguilla Golf Association