Combing Anguilla's Beaches for the Best
Anguilla Beach Lovers brings you the latest additions to one family's experiences of the "best of all things Anguillian."

If you like this e-zine, please do a friend and me a big favor and "pay it forward."

If a friend did forward this to you and if you like what you read, please subscribe by visiting...
---
Issue #070, May 4th, 2013
It's hard to believe that we're already gearing up for summer!
Moonsplash is behind us. Festival Del Mar has come and gone. Next on the horizon is Anguilla Day, one of the big holidays here in Anguilla celebrated with a big boat race and beach party in Sandy Ground. It really marks the beginning of the new season!
Our family always anticipates summer in Anguilla. The sea gets a little warmer, the restaurants are a little quieter (the beaches too!), and rates for hotels and airfare drop around the Caribbean, making it a great time to visit other islands.
While I'm looking forward to the coming months, and the exciting Carnival in August, it has been a terrific spring! Let's take a look back on it...
---
Special Memories
A Burger added NEW super tasty specials to its menu...
We spent many a-day at The Place on Rendzevous Bay...
And at Garvey's Sunshine Shack, just down the beach from The Place...
We chatted for hours with Jacques and sampled many gourmet menu items from Alain at Jacala...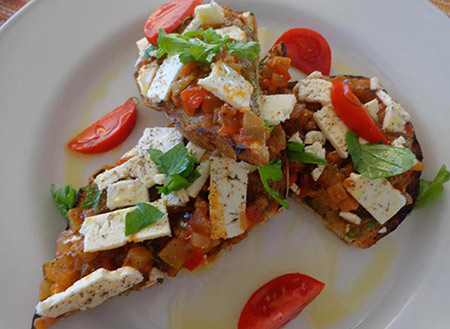 We ventured over to St. Barths aboard Calypso Charters...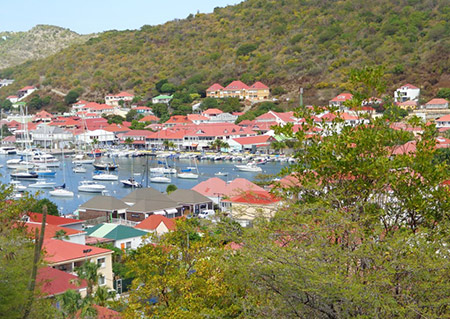 We spent a delightful afternoon at Prickly Pear aboard the first-class sailboat, Tradition...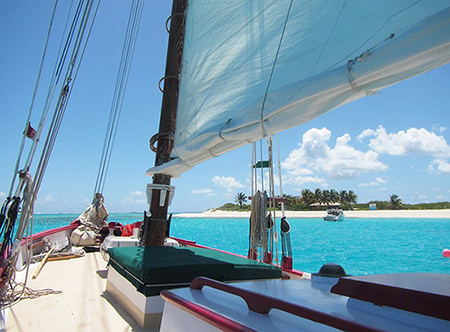 With all of your support, we hit 10,000 Likes on Facebook! Thank you so much! We couldn't have done it without you :-)
After all of that excitement, we wound down over the most sensational sunsets...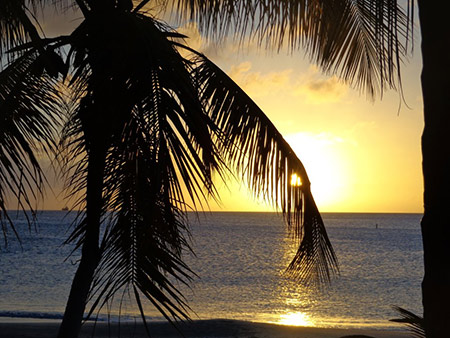 For more Anguilla photos, visit our Facebook page here.
---
What Else Is New?
---
All About Eating!
Where's YOUR favorite spot for grilled crayfish? How about johnny cakes? Chocolate cake? A hot dog and fries? Burgers?
Everyone has a favorite spot for certain foods!
I've listed our favorites right here. Feel free to visit the page and challenge our favorites if you don't agree! :-)
---
Photo Sharing & Instagram
Limin' is a popular term used here in Anguilla meaning to hangout and relax. When away from Anguilla, what better way is there to lime and feel like you're sitting on the island than to flip through and share fun Anguilla vacation photos?
To look through some beautiful photos and lime Anguilla-style, click here.
One of our new favorite way to share photos is via Instagram.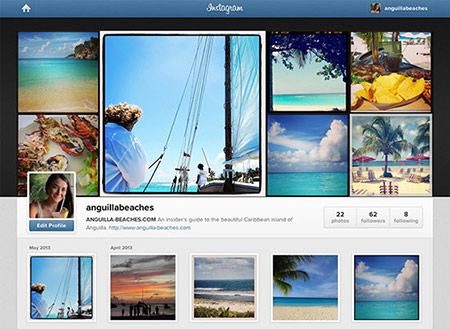 It's such a fun way to stay in touch with the people and places you love. You can see my Instagram photos by clicking here or following me @anguillabeaches
If you're on Instagram and want to share your Anguilla photos, add an #anguillabeaches hashtag to your pictures and I will re-post them for all of us Anguilla lovers to see!
Everyone loves unique photos that capture the happiness and warmth of this beautiful place.
---
News at Tequila Sunrise Villa
The best-value luxury villa in Anguilla, Tequila Sunrise, has some exciting news...
They have gone mobile!
Visit their ever-elegant and modern mobile site by opening a browser on your iPhone or iPad, and click here.
Also!...
Tequila Sunrise Villa is available this coming Christmas, one of the best times to be on island.
With unlimited Patron Silver, daily breakfast, daily turndown service, modern furnishings, an infinity edge pool with stunning views of St. Martin and a private cove at your fingertips, a stay at Tequila Sunrise is truly unforgettable and well worth every penny!
For more information about booking Christmas at Tequila Sunrise Villa, contact the owner, Joel Globus, direct at joel@tequilasunrisevilla.com.
---
Talk Anguilla!
Last, but certainly not least... want to hang out and talk Anguilla?
Caribbean Travel, the Caribbean Tourist Board, and I will be chatting about Anguilla all week long this coming week. We would love it if you joined the conversation and shared your tips and stories! :-)
If you'd like to be a part of it, sign into Twitter/Instagram and search under the hashtag #AnguillaLive.
That's all for this month.
Hope to talk to you again this week on Twitter and Instagram!
Nori
Anguilla Beaches Home Page
---