Anguilla "I Love Ya"
by Jay Schwartz
(Simpsonville, SC, USA)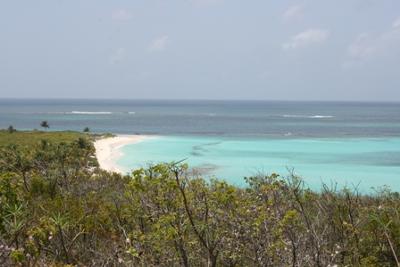 Shoal Bay
I roll out of bed as the sun starts to rise
I look out the window at gorgeous blue skies
This trip to Anguilla's been the best of my life
The most memorable vacation for me and my wife

I cannot believe that today's our last day
"Time flies when you're having fun", well that's what they say
My wife and I will revisit the things we loved most
On this beautiful island surrounded by coast.

As we finally got moving and out of the door
It was off to "Le Bon Pain" for croissants and more
The coffee's just perfect and so is the bread.
This wonderful lifestyle is all in my head.

After this great start to our very last day
It was down to the ocean where we wanted to play
Without wasting time we arrived at Shoal Bay
The world's most wonderful beach is where we wanted to stay.

The ocean's so clear with powder white sand
It feels just like sugar as it runs through your hand
It's heaven on earth without any doubt
"I love you Anguilla" is what I yell out.

We splash in the water and have such a great time
I see all the fish as they swirl in a line
There's something about this water that just sets the mood
But I'll save that for later, it's time for delicious food.

So off we go to the best lunch we could ever eat
We find it at Palm Grove, the most delicious treat.
It's the perfect island atmosphere for lunch you can find
The seafood is luscious and the service is so kind.

Before it's too late as the day slips away
We travel by boat from Crocus to Little Bay
We snorkel for hours on the pristine hidden beach
With every great fish you would ever want to meet.

If I could ever retire, this is where I would stay
To live on Anguilla is for what I will pray
It brought the romance back for me and my wife
The woman that I'll love for the rest of my life.

Before we depart we'll have one final meal
Our very special dinner spot by the name of "KoalKeel"
There could be no better way to end our last day
Than with a Lobster Ceasar Salad and Seafood Ceviche.

Well our time has run out on our last perfect day
But before we must go, I just have to say
With crystal clear waters and tropical breezes
Anguilla's the island that forever pleases

If you enjoyed this Anguilla travel story... Click here to "Like" and comment on it at its Facebook announcement.

Note: Facebook does not allow you to interact with any Facebook page until you "Like" it. So, if you have not already done so, please click the "Like" button in the top left corner of this webpage, or at the Anguilla-Beaches Facebook page.
Join in and write your own page! It's easy to do. How? Simply click here to return to Your Anguilla Travel Story.