Anguilla Real Estate: The Guide...
Sea Feather Bay
Welcome to one of the more developed parts of Anguilla. Home to many villas and expatriates, Sea Feather Bay is known for its most famous resident, Ronald Webster (The "Father" of Anguilla)!
Let's see where we are on the island...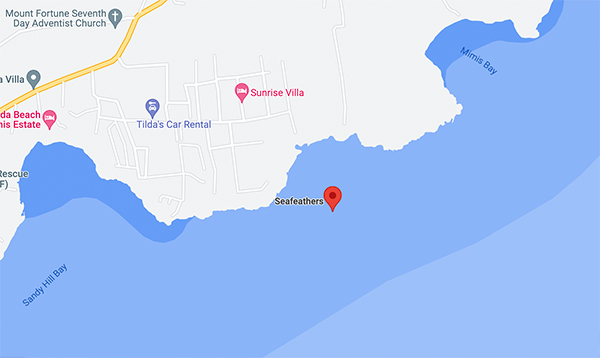 It's no wonder why this area is so favored. With great breezes, snorkeling, swimming and its views of St. Martin, Sea Feather ranks as some of the most popular Anguilla real estate.
The area is bliss!
Watch the video below to get a feel for Sea Feather and its bays...
If you're looking for an area with a suburban feel, then Sea Feather is for you. Sea Feather has been more built up than other areas...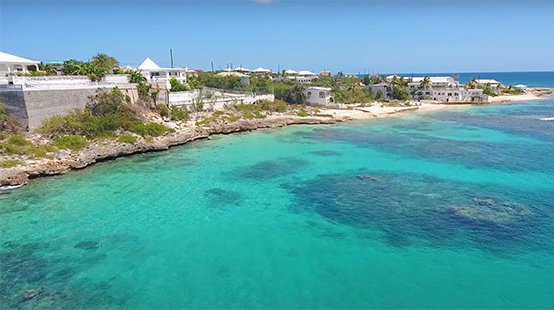 Many of the area's residents discovered Anguilla 20 years ago. They started as tourists, built their dream home on Sea Feather Bay and now the area is home to many villas and ex-pats!
It is a gorgeous area, ripe with 'secret' beaches. Little pockets of sand surrounded by rich coral reef...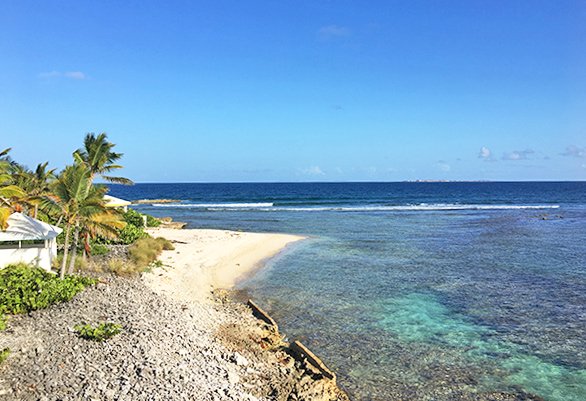 ... dot the shoreline here. We have yet to meet anyone on these private pieces of sand.
Grab a snorkle and explore the marine life or sunbathe on the golden sand all day long, undisturbed.
To get the feel of beaching at Sea Feather's, watch the video below...
The area has a mix of high-end villas, affordable rentals and undeveloped Anguilla real estate.
Views from Sandy Hill Bay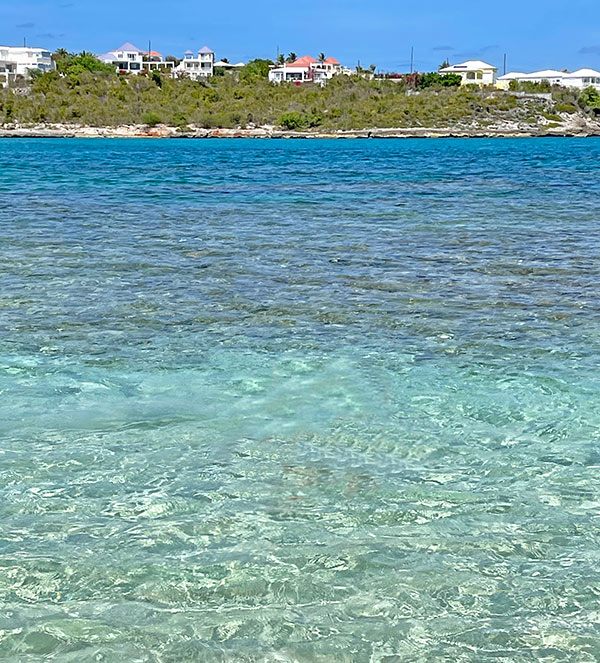 Although it's among Anguilla's more expensive areas, it's still a bargain by "Anguilla real estate" standards.
Contact our favorite real estate agent, Jackie Pascher to enjoy spectacular views of St. Martin and meet expats who just may convince you to become one, too!