Anguilla Weather in March:
The End of the High Season
This is the Anguilla weather I know and love.
From 2002-2007 we would spend at least a week in March in Anguilla.
For the first time in 2008 my Dad and I swapped our traditional weather in March for February's.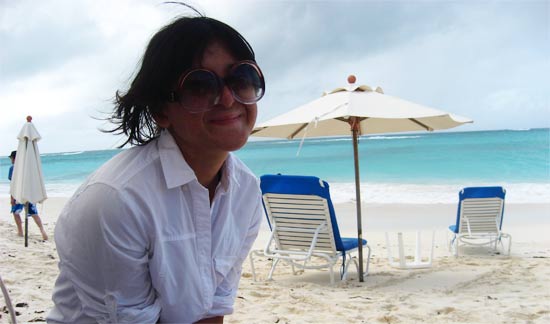 Shoal Bay, March
To be honest, it is a little chillier in February (I would wear a light sweater at night!).
March, on the other hand, is ideal...
Average High in March: 84°F
Average Low in March: 73°F
Average Temp. in March: 78°F
Average Rain in March: 1"

The days are warm, but not yet hot, and the nights are warmer still. I could leave my sweaters at home! ;-) Friends who live here year-round though, still do wear long sleeves once the sun goes down.
For those five years (2002-2007), we would alternate between our favorite Anguilla villa on Shoal Bay and our friend's old place on Barnes Bay. I always took note of the ocean. The waters get calmer in March, but certain days my Dad would still find it tough to float in the seas at Barnes and Shoal!
I might be biased for my years of fond memories associated with weather in March, but this is my favorite time of year to be in Anguilla.
Anguilla travel tip: I know I said I would leave my sweaters at home, but, on second thought, I would pack one just in case, you never know... :-)