Nature Gardens Vacation Apartments at Rendezvous Bay
by Rhon Connor
(Anguilla)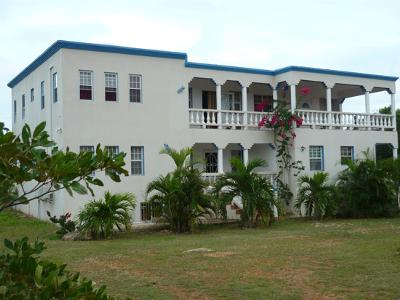 Main view of the property
This vacation unit was created with you in mind... Basically as an alternative to resorts, but more importantly, to offer you a home away from home and a place to relax in peace and comfort!

Your Home away from Home!

Ideal and Cozy vacation Apartments (1 & 2 bedrooms) just for you! Located near to the powdery white sandy Rendezvous Beach, which stretches over 1.5 miles.

The units are fully furnished with living room/dining room set. Also includes refrigerator, microwave, coffeemaker, etc.

At Nature Gardens enjoy our spacious bedroom, quiet and private surroundings, spacious storage areas, laundry station equipped with washer, cable television and free Internet access (walk with Laptop), landscaped surroundings.

***All linen, towels, beach chairs, steam iron and other basic amenities are provided.

Please contact: rhonconnor@yahoo.com

Nori's Reply: Thanks so much for sharing this, Rhon. Your vacation rentals are wonderful!

Clean, close to Rendezvous Bay, spacious and all for a tremendously good price. I have the photos we took when we dropped by. I will be adding a full review in the coming weeks.

Thank you again!