<![endif]-->
Caribbean Vacations:
Fat Cat Update
Update: More on Fat Cat today.
Back in 2006, our favorite gourment food shop, Fat Cat Gourmet, Anguilla packed up shop, moved and expanded.
We were on our way into The Valley, leaving from Shoal Bay East, when the sign "Fat Cat" caught our attention. "It wasn't always there!" I exclaimed, nearly causing my Dad to lose control of the car.
We had to stop and get the scoop.
Fat Cat's New Location
By Albert Lake's Groceries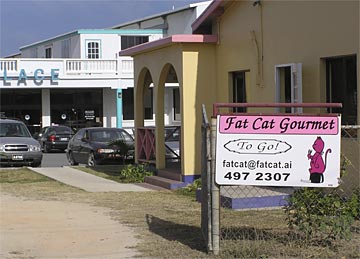 The good people at Fat Cat Gourmet, probably thought we were completely insane the moment we walked through the door, our faces covered in befuddled expressions.
"Were you always here? Or... did you move? Or... wait. This place is new?"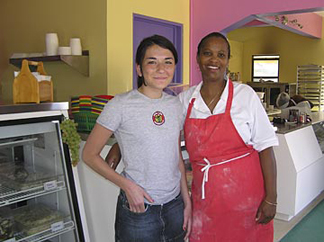 But then we smelled the scent of that tasty roasted chicken and our disorientation evaporated.
Yes, they had moved and expanded into a bright and airy spot just outside of Albert Lake's grocery store.
They had done so well on the western end of Anguilla, and now wanted a more central location. Not only have they moved to Anguilla's epicenter, but their menu has grown too!
Now they even carry croissants. That's how we discovered Le Bon Pain, the French bakery that supplies them.
Fat Cat Gourmet was perfect before the move. Now they are just as perfect and offer a wider selection of pre-cooked gourmet meals. Just take them back to your villa and warm them up.
Mmmmmmmm...
My Dad and I came to our senses, delighted with our discovery, and ordered some supper-at-home for that evening, and yummy baked goods for breakfast the next morning.
Who says you can't eat well and cheap in Anguilla?
Fat Cat Today
Since they moved (back in 2006), Fat Cat has continued to offer that same great flavor at a reasonable price. Whenever we are in The Valley, we always pop in for a bite of their "gourmet" salads. The potato salad, coleslaw and pasta salad are three absolute "musts".
Gourmet Salads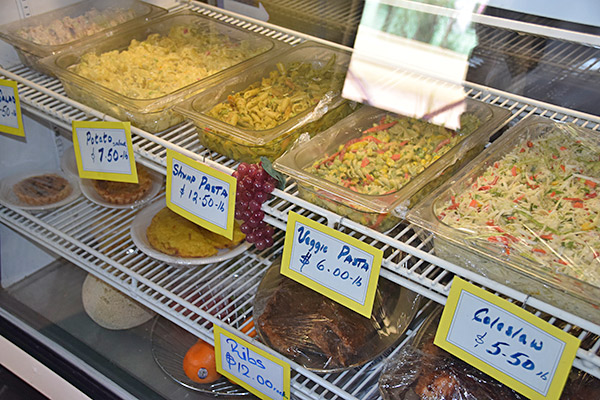 They make for an excellent picnic lunch.
Depending on the day, Fat Cat also serves up tasty specials. Whether it's chicken and ribs or Jamaican patties or even a creation particularly close to my heart...
Roti!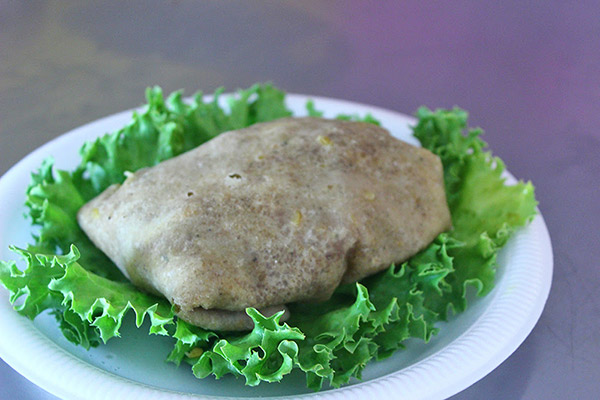 Fat Cat has also become a family favorite for their specialty dishes that you can order special (ex., lasagna, scalloped potatoes, cakes, casseroles... you name it!). My sister loves their scalloped potatoes. Every holiday season, we order a dish ahead of time. It's not Christmas, Easter or Thanksgiving without it ;-)
Nobody does it better than Fat Cat!
Directions, Hours & Contact
Directions: Located across from Albert Lakes grocery store in the Valley.
Fat Cat
Good for pasta salads, stews and rice and peas.
Hours: Monday-Friday, 9am-6pm. Saturday, 9am-3pm.
Tel.: 264-497-2307