Anguilla Caribbean Mansions
We love Anguilla... the atmosphere, the food, the adventures. And at night, there's nothing like returning to one of our favorite Anguilla villas. The last sound of the day, as we drift to sleep? The regular rhythm of the rolling waves.
Our family has explored every square inch of Anguilla Caribbean land. We've used my Dad's top tip and gone down every back road off every other dirt road, even right down to the end of cliffside footpaths. We've seen it all!
So we thought, why not try something completely new? Why not look at Anguilla from the oustide-in. It's great to gaze out to sea. But since we had seen Anguilla on land...
We decided to look at it from the sea!
My Dad phoned our good friend Shaun Webster, Captain of Sea Grape...
"Shaun, are you game for one entire day to tour around the whole of Anguilla by boat?", my Dad asked.
"Out in the warm sun? With you nice folks? Sure thing, only one question," he said enthusiastically.
"What's that, Shaun?"
"Jimmy Buffett or Jimmy Cliff"
We were all set!
The seas were calm and the next morning, we were on our way...
Yuki and I
Out At Sea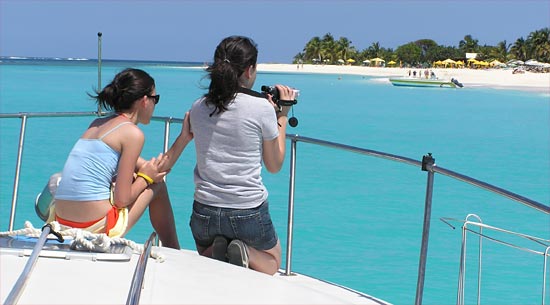 My Dad wasn't kidding when he said "entire day." We left at 11:00 A.M. and didn't return until 5:00 P.M. We circled the whole island, looking from the outside, in.
We even saw humpback whales, but I'll tell you more about that part of the tour another time. This part of the story is all about the astounding Anguilla Caribbean villas and mansions that we spotted from sea.
It's a side of Anguilla that you may know about, of course. But what a surreal experience... Temenos and Cap Juluca from a sailor's point of view.
Not only were we able to see all of the hotels and resorts, we also got to see all of Anguilla's mansions and luxury villas.
From the ones that are privately owned...
Like Michael Dell's Private Villa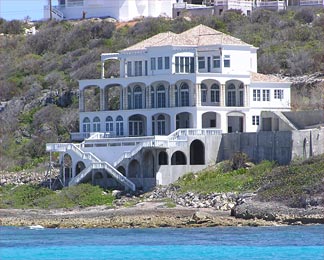 To the rental where Brad Pitt and Jennnifer Anniston stayed...
Exclusivity


Naturally, my Dad took tons of pictures. And I shot hours of film.
We brought all of these Anguilla Caribbean villas and mansions back for you to see... from the sea! Are you ready see some of the super high-end Anguilla villas and mansions? Just scroll down!
BeachCourt Villa on Shoal Bay East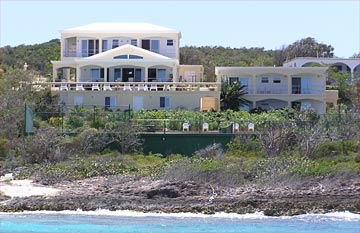 Shoal Bay's Exquisite Homes on the Sea Rocks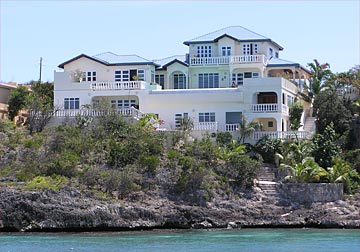 Shoal Bay's Exquisite Homes on the Sea Rocks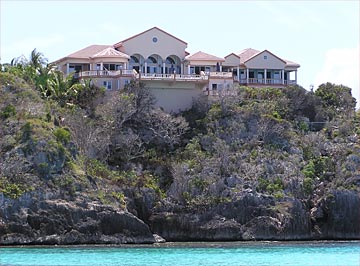 Shoal Bay's Exquisite Homes on the Sea Rocks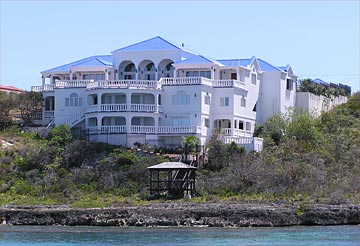 One of the Many High-End Homes on Island Harbour's Ridge Road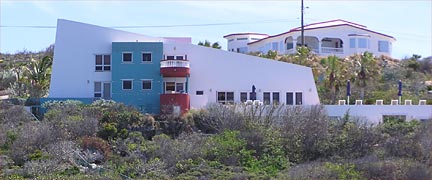 Oserian Villa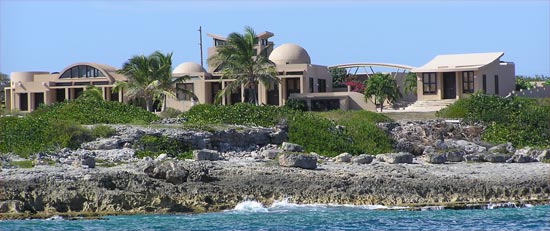 Caribera Villa

Villa Paradise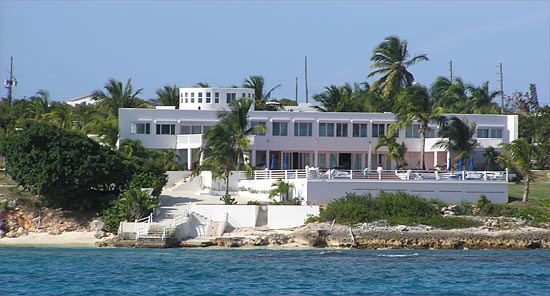 Cuisinart Resort


Shoal Bay West's Covecastles


Indigo Reef Villas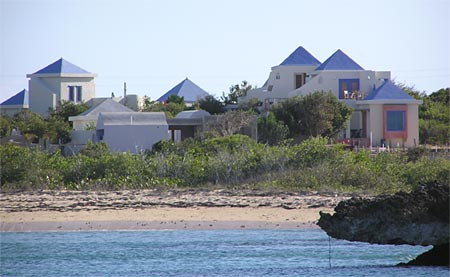 Limin' House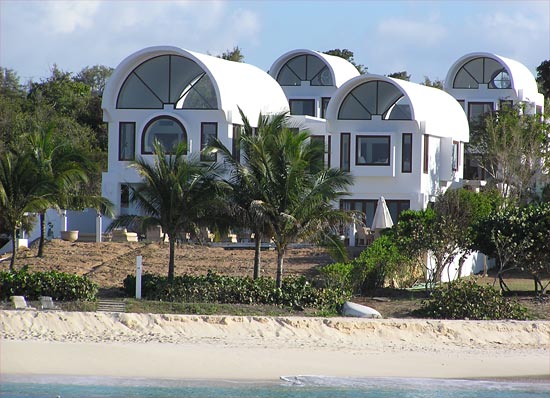 Cerulean Villa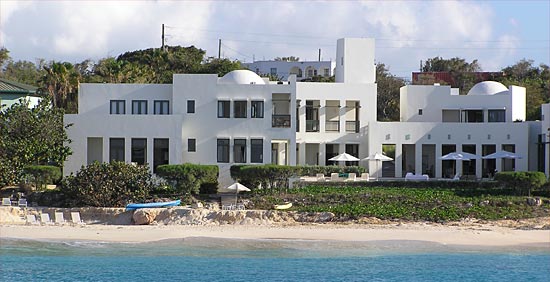 Les Alize Villa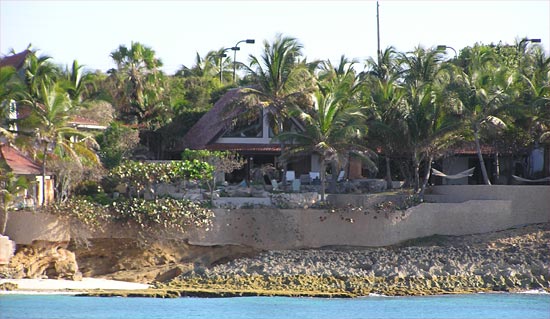 One of the Island's Most Expensive Villas Available For Sale

Temenos Villas
Paul Simon's villa of choice.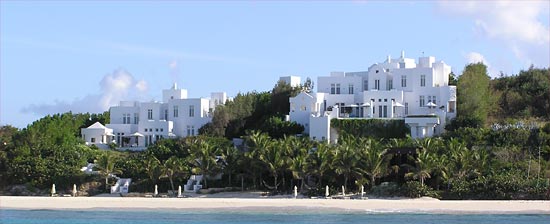 A Private Home on Long Bay