Anguilla Condominiums
When one thinks of Anguilla accommodations, quaint-to-luxurious villas and down-home hotels to "10-star" resorts have always come to mind. Never would Anguilla condominiums pop into my head.
However, Anguilla condominiums seem to be the up and coming, hot thing!
Ads promoting Anguilla condominiums scatter the island's road sides. Some condo construction sites have been sitting idle years, but now are moving fast. Other, brand new condo developments, are putting units up for sale. And construction is go-go-go, it would seem.
Perhaps the condominium upswing is a sign of Anguilla's success. The idea of owning an Anguilla condo is tempting! First, condo complexes are more affordable than full Anguilla villas, and are completely maintenance-free. On top of that, they're comfortable, provide tremendous views and often are right on sandy beach.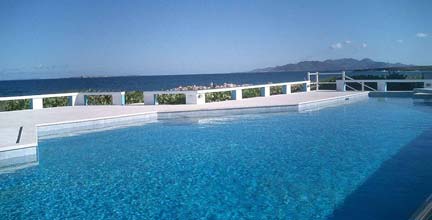 The only thing you're thinking is where do I sign up, right? But it's not all smooth sailing. There are some hiccups along the way...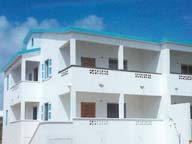 I'm going to be researching Anguilla condominiums on our family's upcoming Anguilla vacation (who knows, maybe a condo is in our stars!).
I'll be updating all the "must-know" information about Anguilla condos in the Anguilla condos section. That's "Anguilla Condo Central!"
So please click over there for full, up-to-date information about Anguilla condos.