Anguilla Hotels: The Guide...
Crocus Bay
The red pin (below) is Crocus Bay.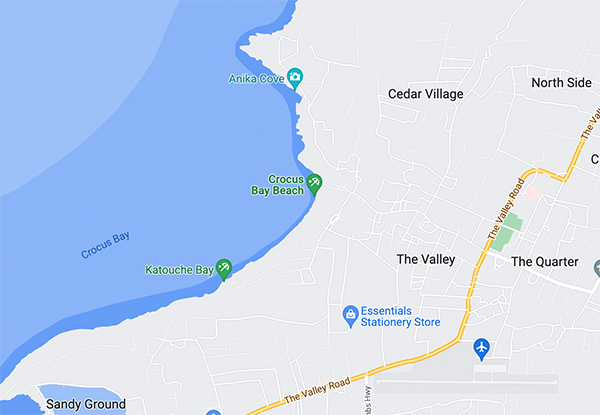 Crocus Bay is a picturesque white-sand beach that is spectator to some of the most magnificent sunsets in Anguilla. The beach itself does not have any villas or hotels. The only establishment on the beach is daVida restaurant, one of the island's best.
This beach is a quiet favorite for tourists and locals alike. Many afternoons local families come down to Crocus Bay for a dip in the sea, and to explore the Western end of the beach (pretty shells wash up frequently, especially after storms!).
There are two fairly priced hotels in this area.
Brooklands Island View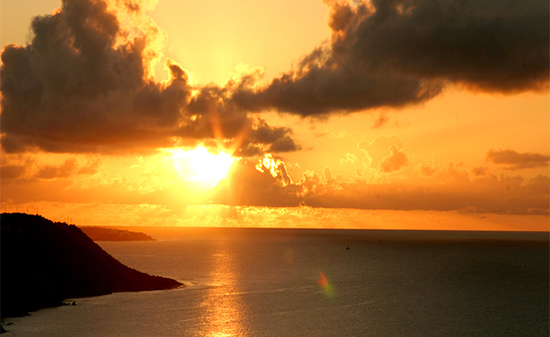 Photo Credit: Brooklands Island View Apartments
Size: Medium
Location: Overlooking the Western side of Crocus Bay.
Description: Brooklands Island View is a three story apartment-style building overlooking Crocus Bay, and the Atlantic ocean.
The apartments are over 3,500 square feet, complete with balconies that overlook the atlantic. The apartments have full kitchens and separate dining/living areas.
Fully furnished, these apartments are really a "home away from home."
Its location captures the tradewinds that pass through Crocus Hill (the island's highest point). The apartments are also uniquely positioned to be at the top a sort of natural amphitheater that Crocus Bay forms. The quiet lapping of the waves is especially delightful at Brooklands Island View.
The apartments are close to the Valley, grocery stores and plenty of BBQ stands and restaurants, as well as higher-end restaurants like daVida. Beaches are a short drive away.
Other "amenities" (car rental, servicing of your unit) can be arranged.
Price: $$ — Return to Hotels By Price
Cottages at da'Vida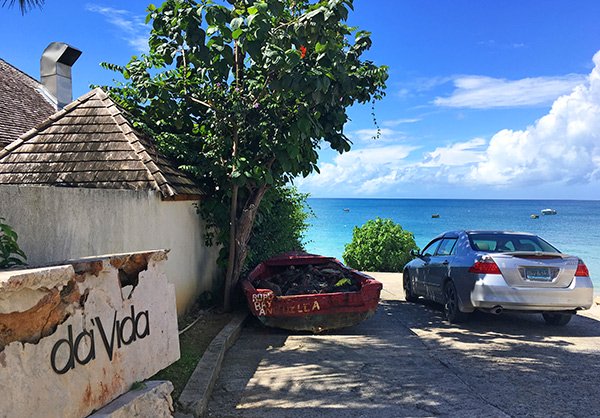 Size: Small
Location: Across the driveway from Crocus Bay
Description: This is as close as you can get to Crocus Bay!
Set right across the driveway from the picturesque beach, the Cottages at da'Vida offer a whole lot of value.
Click for more on Cottages at da'Vida.
---
ARCHIVES

Hotels That Are No More
CéBlue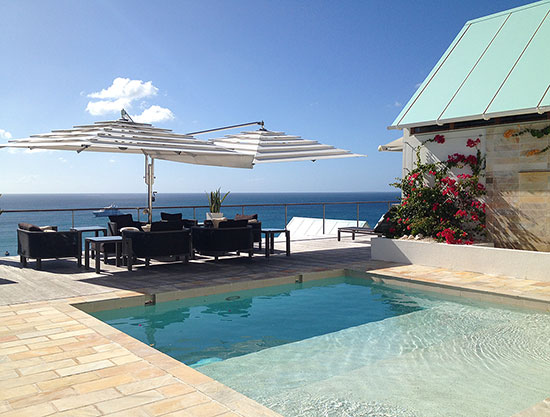 Size: Small
Location: Set on the eastern cliff overlooking Crocus Bay and the extended coastline.
Description: Modern and chic, stepping foot into CéBlue is like stepping foot into a world of zen.
Home to eight private villas tiered along Crocus Bay's dramatic eastern cliff, CéBlue blends boutique hotel intimacy, luxury resort amenities and five-star villa privacy and seclusion.
With stunning views of azure seas and sandy beach below, the hotel offers the best of both worlds... endless vistas and easy access to beach-front just a 1 minute drive via golf cart.
As for dining? CéBlue has you covered with their trendy pizzeria, Blue Bar on site and da'Vida, one of the island's best restaurants for beach days, tapas and elegant dinners at the water's edge.
Casa Nadine Guest House
Name: Case Nadine Guest House
Size: Small
Location: Near Crocus Bay.
Description: "It is recommended as a good choice for those who would be seeking a youth hostel."
Lloyd's Bed and Breakfast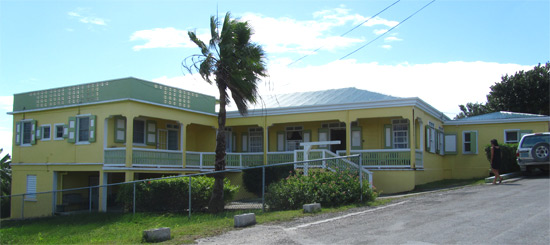 Size: Small
Location: A short walk from Crocus Bay.
Description: Lloyd's B&B is the island's first hotel, opened in 1959!
Back then it was known as Lloyd's Guest House. The name was fitting. Everyone who stayed in the charming B&B were not treated as mere visitors. They were treated as though they were guests staying in a friend's home.
That feeling of closeness, familiarity and genuine hospitality shines through today. Run by three ladies, Merline, Hosapha and Maura make sure you are happy and well cared for.
The hospitality found at Lloyd's is unparalleled.
The rooms are small, yet clean, colorful and tastefully decorated. Each have a private bathroom. The cost? $99 per night! That rate includes a daily breakfast.
The B&B has a communal dining room, living room and plenty of balconies to enjoy the breeze and views of St. Martin and Anguilla.
The area is quiet, residential and central.
Crocus Bay beach is just a short walk down the hill. There you will find daVida Restaurant, one of our favorites in Anguilla. daVida is a special spot. It is ideal for beach days, evening tapas and five-star dinners.
This B&B is a short drive to Anguilla's best beaches, including Shoal Bay (15 minutes), Rendezvous Bay and Meads Bay (roughly 15 minutes each).
Click for more on Lloyd's B&B.