Anguilla On A Shoestring...
A Budget-Friendly Guide to Anguilla
Azure seas. Yachts bobbing in the bay. Decadent five-star restaurants and luxury villas lining the shoreline. Peace and tranquility.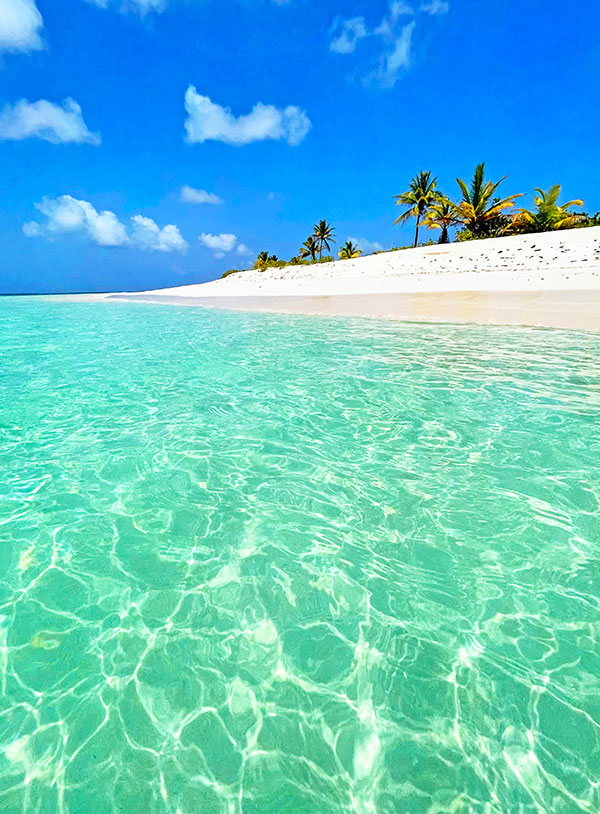 It's easy to see why Anguilla is often perceived as a destination reserved for the jet set. I realized how prevalent this assumption is when reading TripAdvisor's list of the most expensive Caribbean islands. Anguilla was listed at #2.
While Anguilla certainly caters to the high-end, the island boasts more than its fair share of affordable properties, eateries and activities. Actually, a vacation in Anguilla can be as affordable as any other Caribbean island.
Here's how to join the glitterati without breaking your bank...
The Anguilla Card
First things first? Get an Anguilla Card.
The Anguilla Card saves you 10% at every point of your Anguilla vacation.
With 50+ Participating Partners (hotels, restaurants, villas, car rental and more), Card Holders save hundreds of dollars in a single trip.
Armed with your Card, the next question is when to visit.
Affordable Times To Visit
Certain times of the year (including when snow is still falling) can save you up to 50% on accommodations. Airfare, too, will vary.
Carnival in Anguilla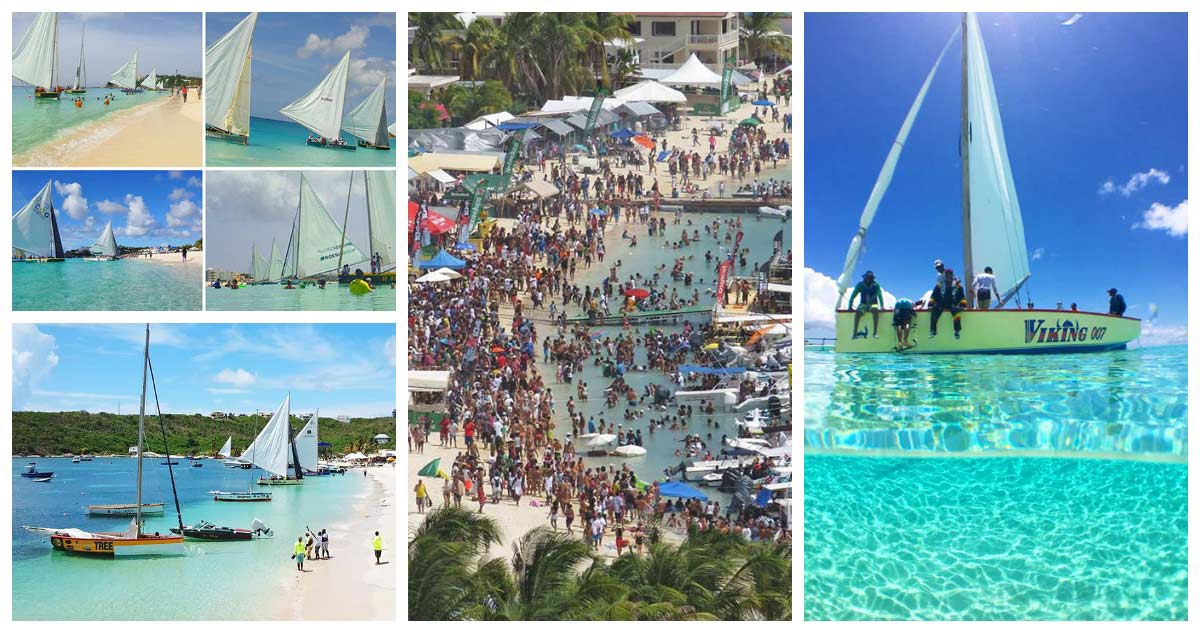 Popular holidays such as Christmas/NYE, President's Week and Spring Break are amongst the most costly times to fly. When it comes to hotels and villas, "Festive Season" (Christmas/NYE) is the single most expensive time of the year in Anguilla, with rates often being nearly double of what they are in the low season.
Visit in the off-season and save on sleep and transport. The off-season is blissful. The vibe ranges from calm and tranquil to a-buzz with festivities. Some of our biggest and most exciting events happen in the summer.
Find Your Cheapest Route to Anguilla
It is generally fastest and cheapest to travel to Anguilla via SXM.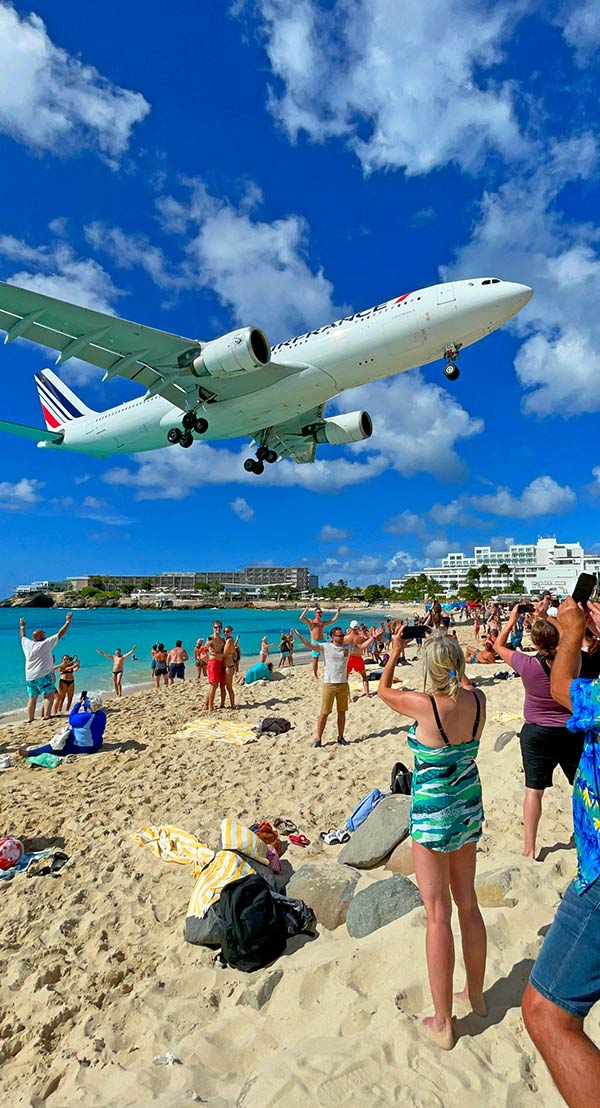 St. Maarten's Princess Juliana Airport (SXM) acts as our regional airport, with flights daily from major American, Canadian and European cities. Often, these flights are affordable as many of them are operated by charters. And, in most cases, they are direct!
More on traveling to Anguilla here.
Save on Accommodations
Boutique hotels, B&Bs, private cottages... the options for affordable accommodations are many. Most hotels and villas offer terrific specials in the off-season, too.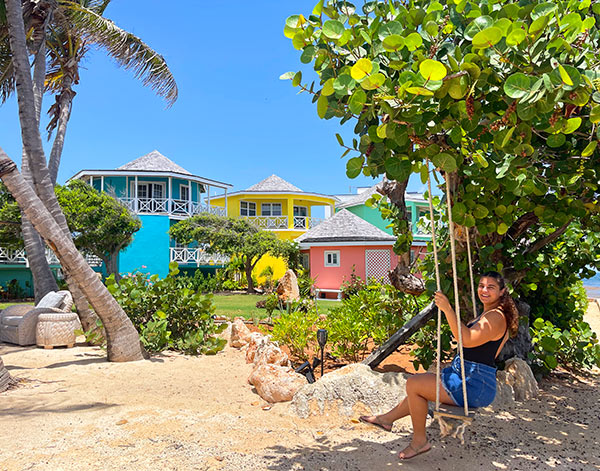 More on favorite affordable Anguilla hotels here.
Eat Well & Cheaply
Anguilla is known for its plethora of high-end dining experiences right on the beach. Worth the splurge, blowing your budget on a divine meal out is a must at least once on a trip to Anguilla.
For every other night of the week, and for breakfast and lunch, Anguilla has a number of high-value restaurants, BBQ stands, food vans, pizza shacks and bakeries.
From Johnny cakes and local favorites like curries and soups, to succulent grilled lobster, it can all be had for a reasonable price. You just have to know where to go. :-)
More on cheap Anguilla restaurants here.
The Best Free and Inexpensive Things To Do
The most affordable part of any vacation in Anguilla!
With such natural beauty, there is so much exploring to do. First tip? Rent a car. On your own schedule, you have the freedom to roam and it's less expensive than hiring a taxi or tour company. Just load up Google Map data on your phone (before leaving a WiFi zone) and follow your nose from Meads Bay all the way to the remote Windward Point.
Exploring Anguilla with Island Car Rental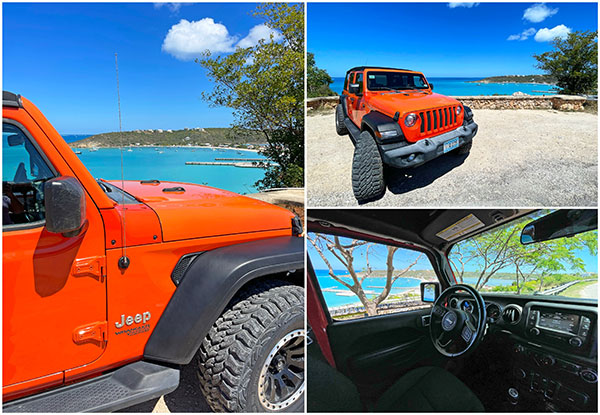 Thirty-three beaches grace Anguilla's shoreline, each with unique defining characteristics. Walk them, swim them, snorkel them. Explore them all.
Out of the sea and off the beach, there's plenty to do "on land." Our favorites?
An afternoon walking Shoal Bay East tip to tip
A morning of bird watching
A thrilling hike cliffside
Gallery hopping!
Until next time, happy savings and hope you enjoy this Anguilla vacation guide!