Anguilla Real Estate: The Guide...
Cove Bay
Welcome to the wonderfully slow beach, Cove Bay. Cove Bay is an easily accessible beach, with calm waters, and clear views of magnificent St. Martin!
Let's see where we are...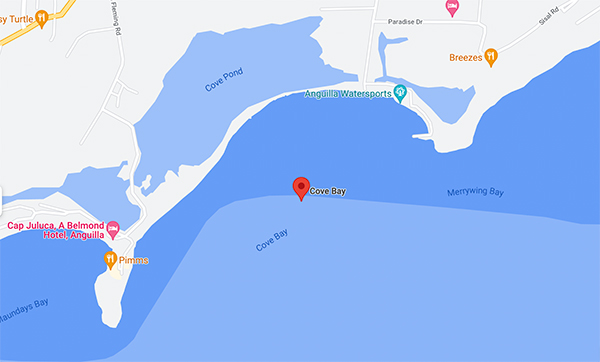 This beach is in one word, relaxing. The water is calm, the sun is light, and the panorama of St. Martin is always with you. Just off the main road in Anguilla, it's only a two-minute hop to Cap Jaluca on Maundays Bay and The Reef (now Aurora).
Here's a video of Cove Bay captured from the sea...
Based on sheer beauty, Cove Bay ranks up there with the better known: Meads, Rendezvous, and Shoal Bay East.
Unlike those beaches, though, Cove Bay is free of any businesses or developments (except for the now closed Smokey's).
No Anguilla villas, no Anguilla mansions, no Anguilla hotels.
Only one nearby hotel, Paradise Cove.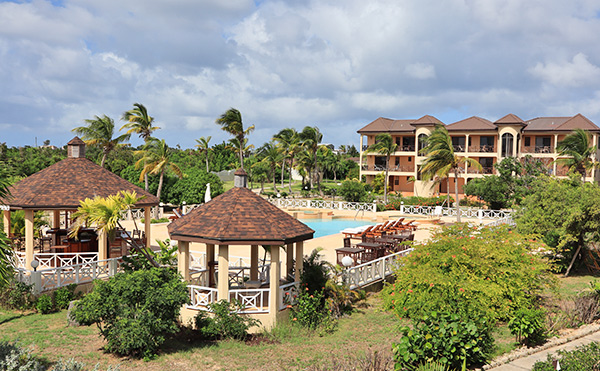 People often ask, "well what do you do on Cove Bay anyway"?
Keep it simple...
Swim and snorkle!
However, it's not all good. Since the beach is almost all sand and no rock, there is no Anguilla real estate available on the beach to "non-belongers". So, the only way would be perhaps to see if some less expensive Anguilla real estate comes available a couple minutes inland from the beach, along the road from the main road to this beach.
Another option is to look at the villas at Aurora that are closer to this end of the beach.
If you cannot get a hold of any, or you simply don't want it, I still strongly suggest that you go down to Cove Bay for a swim in the relaxing Cove Bay Beach... what a relaxing atmosphere.