Authentic Anguillian Sea Salt & Anchor Miniature Golf
A Family Business in Island Harbour
Sea Salt and Anchor Mini Golf has closed.
Anguilla has a long history of producing sea salt mined from salt ponds and produced in the Old Pump House (today, the famous bar and restaurant, Pumphouse). It has been quite some time since salt was manufactured here on the island. That is, until Anguilla Sea Salt Company opened its doors!...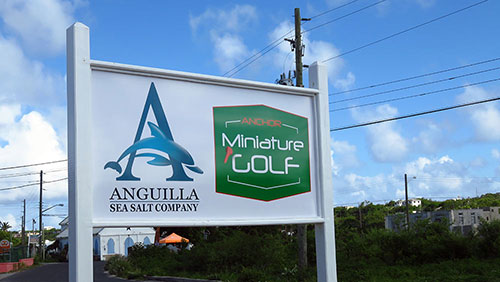 The Anguilla Sea Salt Company

In a West Indian-style cottage, the building itself is picturesque, reminiscent of days gone.
It was inside these doors where we met Mesha.
Helpful, welcoming and so warm, she told us about Anguilla Sea Salt Company.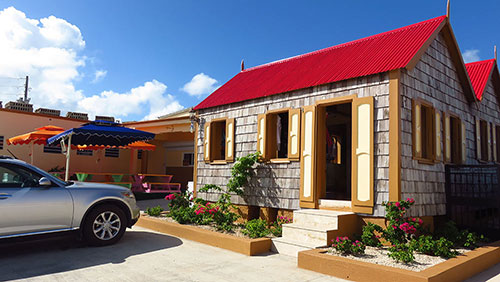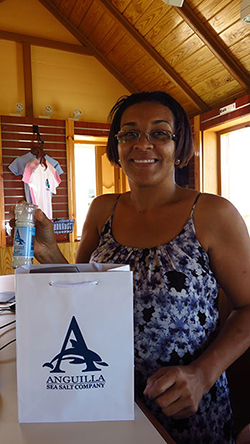 It is owned and operated by Matthew Webster and his family.
A project of passion, they were eager to bring salt production back to Anguilla, this time with a twist.
Their salt is made from the ocean, not from the pond.
Sourced and created in Island Harbour, it's a 100% Anguillian product, too!
The shop also carries everything you need for storing salt.
Mortar and pestles, salt boxes and salt shakers are all available for purchase.
Want a taste before you purchase? Mesha will gladly assist!
We were sold from the moment we walked in the shop, but took a little sample. Since first stepping foot inside the Webster's charming shop, complete with sparkling hardwood floors, and buying a bottle of salt, we have used it time and time again in our meal preparations.
There's something that just feels right about sprinkling a little bit of Anguilla salt into each and every meal :-)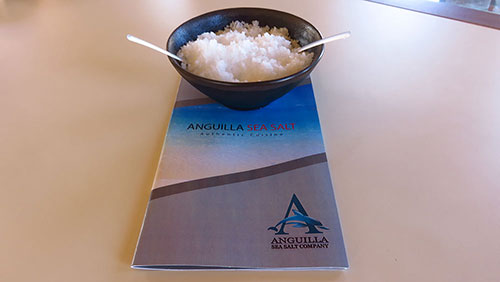 Anguilla Sea Salt Company's offerings don't end there, though. Out the back door of their shop and you will find...
Anchor Mini Putt
You wouldn't imagine that this colorful wonderland was tucked away in Island Harbour!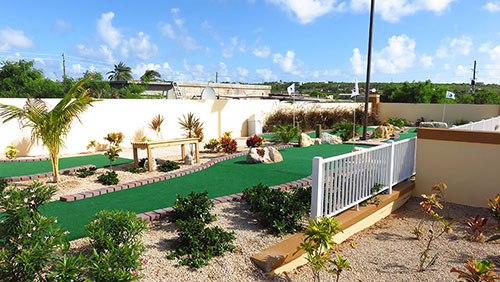 It really does feel like it belongs in Alice in Wonderland. Dark greens plants contrast against bright and vibrant flowers... it has been immaculately designed and landscaped.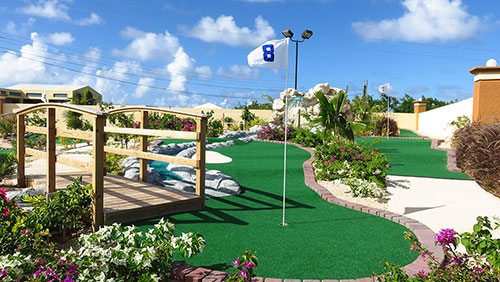 Rocky outcroppings, waterfalls, bridges... we weren't surprised when Mesha told us they had a professional come in to create this mini putt oasis.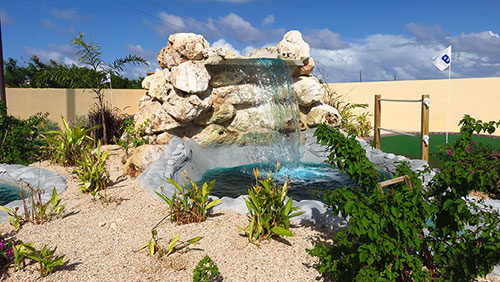 Play 18 holes around the pond and over the hill!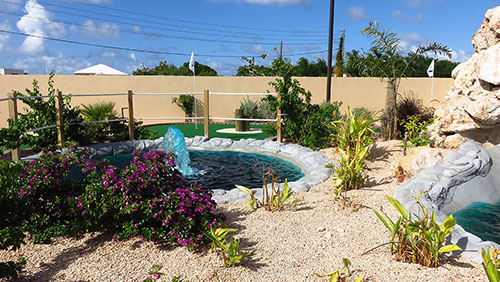 Be warned, though. This is no easy course.
The final hole is especially tricky as it weaves into a historic building that highlights Anguilla's heritage with beautiful murals that depict elements of Island Harbour's history and livelihood.
Once you've won the title of Anchor Mini Putt Champ? Head next door to their canteen area for a light bite and a refreshing soda.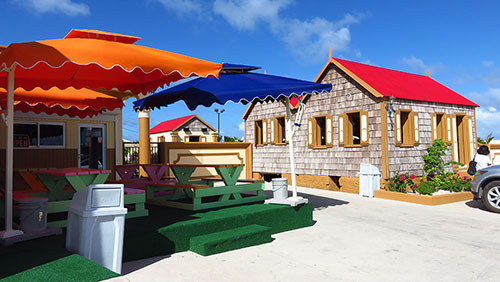 Colorful umbrellas provide shade and lunch benches are painted in bright mints, pinks and oranges. The lively colors only add to the jovial spirit.
A fun activity, especially on family vacations, more to come on our family's Mini Putt Challenge!
Map, Hours & Contact
Directions: On your way to Island Harbour, just beyond Le Bon Pain if you are coming from the Shoal Bay side.
Hours: TBD
Tel.: 264-498-SALT
Anguilla Sea Salt Company