Anguilla Villa Rentals...
Blackgarden Bay
The red pin (below) is Blackgarden Bay. Zoom in on the Anguilla map for more detail.
Blackgarden bay was once a remote and virtually undiscovered beach.
This was partly due to the fact that it is the most difficult beach to find.
On our first expedition to Blackgarden Bay, we took at least two dozen wrong turns and wound up here, there and everywhere except Blackgarden bay!
Villa Kishti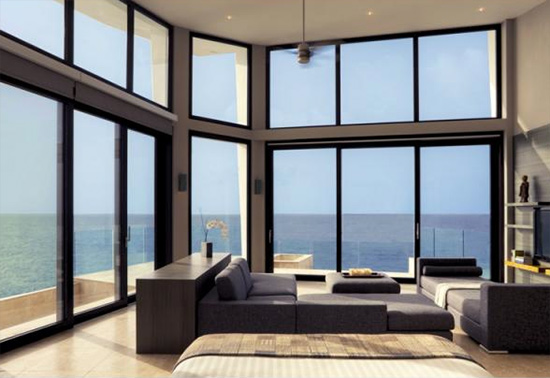 Photo Credit: Villa Kishti
Size: 2-4 bedrooms
Location: On rocky cliff side, the Eastern side of the beach.
Description: Villa Kishti is an Anguilla villa rental that is marveled by many.
This villa has been designed to maximize views. All windows are large and single-pain, offering majestic views of the wild, open Atlantic ocean. The villa embraces a minimalist and modern design, built with a world-renowned architect.
With slight inspirations from the East, this exotic villa affords total privacy.
The secluded location paired with an immaculate design makes for one of Anguilla's most luxurious villas in every sense of the word.
Price: $$$$$$ — Return to Villas By Price
Villa Eros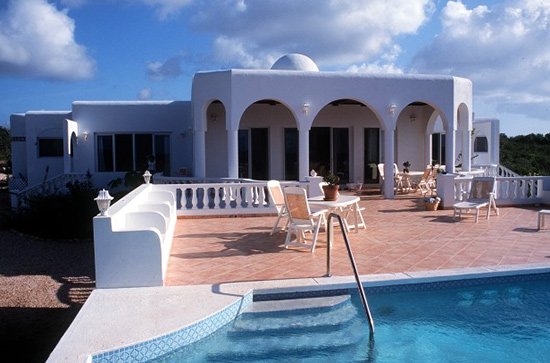 (Photo Credit: Villa Eros)
Size: 3 bedrooms
Location: On the rocky cliff side, to the East of Blackgarden Bay.
Description: Villa Eros is perched up on a bed of sea rock and gives you all the privacy you could want.
Inside, the villa has high ceilings and decent finishings. The villa features three bedrooms, a swimming pool, all completed in Mediterranean style.
The villa, today, is a bit dated, though.
Price: $$$$$ — Return to Villas By Price
Sunset Beach House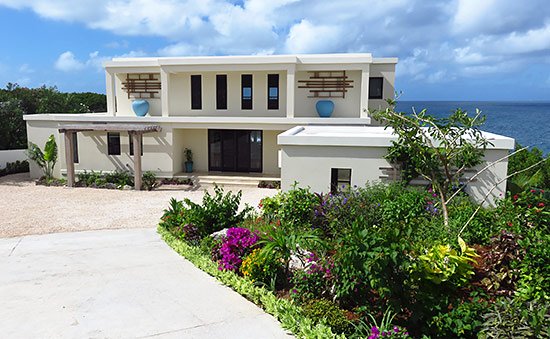 Size: 4 bedrooms
Location: On the eastern cliffs of Blackgarden Bay.
Description: A contemporary villa tucked away on the quiet Blackgarden Bay with an outstanding view, Sunset Beach House is comfortable and spacious with modern finishings to match! It sits over looking both the refreshing, open, Caribbean Sea and one of the island's most secluded beaches, Blackgarden Bay.
Price: $$$$$ — Return to Villas By Price