Anguilla Weather in February:
Mid-High Season
From January on, Anguilla weather gets warmer and warmer.
Still, locals and ex-pats find this weather cold, sporting long pants and sweaters.
It is winter after all! :-)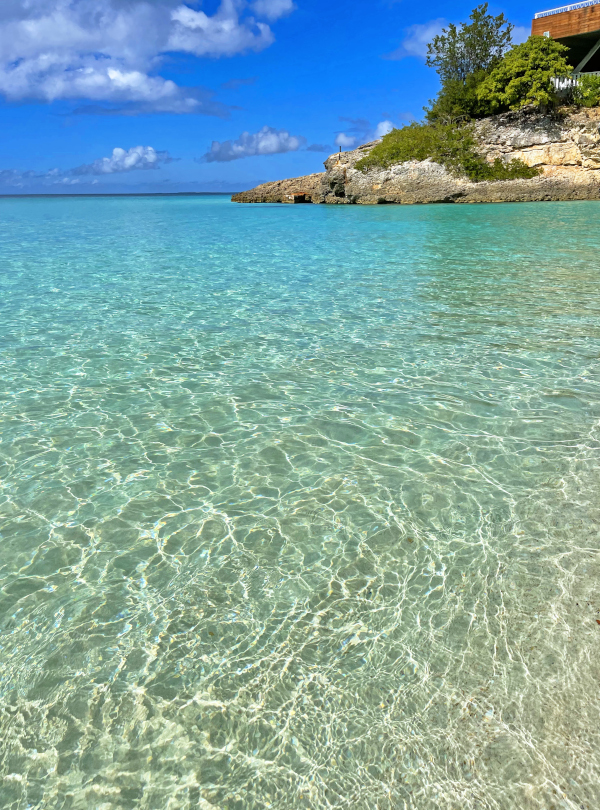 Meads Bay, February
Like January, February is in the midst of the island's busier high season.
As weather continues in its dismal and dreary state in North America and Europe, Anguilla weather in February maintains its beauty and perfection...
Average High in February: 84°F
Average Low in February: 72°F
Average Temp. in February: 77°F
Average Rain in February: 0.75"

What could beat that?
Building castles in the sand or slipping in slush?
Hmmm!
Anguilla always has calm beaches, but the waves can still get big in February on beaches like Shoal Bay, Meads Bay and Barnes Bay.
It's a fun time of year for wave diving and getting tumbled and rolled!
Anguilla travel tip: February's temperatures tend to be a little on the cool side, like January. I would still pack a sweater.