Anguilla Weather in July:
Still Sizzling In Summer Heat
No one in my family can deny that July is a pretty good month to vacation in Anguilla.
It's a lovely time of the year to enjoy perfectly calm waters, empty beaches and a general vibe of tranquility before the Carnival excitement begins in late July/early August and before restaurants and hotels close up to take a breather at the end of August.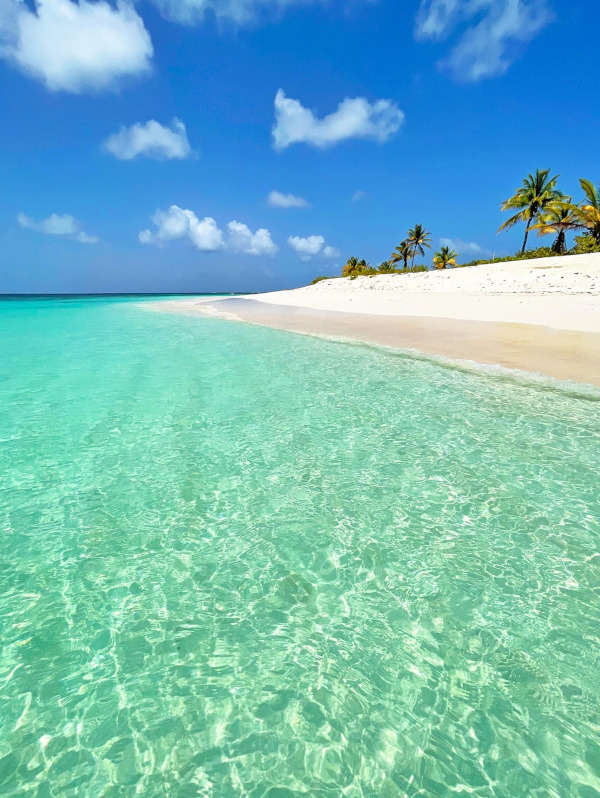 Shoal Bay, July
The waters are slightly warmer than in June and the clear summer skies and sparkling seas are a permanent part of the landscape.
We have yet to experience conditions as good as this anywhere else!
If its one thing that summarizes the weather in July it's...
Heat!
Average High in July: 88°F
Average Low in July: 78°F
Average Temp. in July: 82°F
Average Rain in July: 4"

Imagine June with temperatures getting closer to the highs of August.
Anguilla travel tip (that was given to me): Bring clothing that can withstand heat. :-)