Anguilla Weather in May:
A Tropical Spring
Just as the vacationers and travelers to Anguilla are leaving the island to enjoy spring at home, a warmer season begins in Anguilla.
Temperatures rise, seas go still, and you might even spot a waterspout. Sometimes you get really lucky and get a glimpse. In 2009 we were lucky enough to spot two! Click here to read more about stormy weather in May.
Anguilla gets more rain and thundershowers in May compared to other times of the year. But, Anguilla is one of the sunniest countries in the world.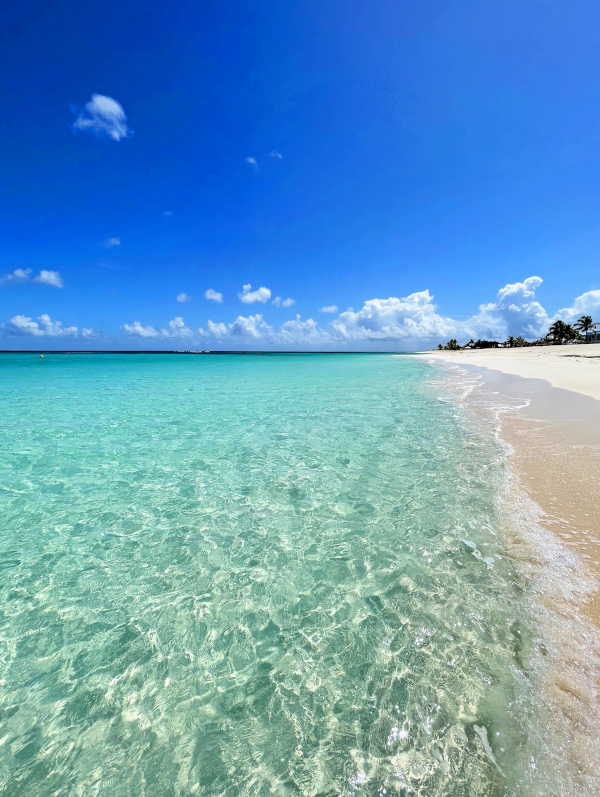 Shoal Bay, May
Average High in May: 88°F
Average Low in May: 77°F
Average Temp. in May: 82°F
Average Rain in May: 4"

Even when it's a "rainy day" in Anguilla, showers rarely last the whole day and the next day is normally back to sunny skies.
"Rainy day" is a relative term in Anguilla :-)
Anguilla travel tip: No sweaters needed in May! If you're planning on doing activities outdoors (hiking) bring some light tops and pants.