West End Best Buy Grocery Store
Well-Presented & Packed With A Wide Variety
By: Nori's Mom, Janice
Known for its wide variety of products and fair prices, Best Buy in Anguilla's East End is one of the most popular grocery stores on the island. In 2013, they opened a second location in West End. Modern, clean and huge, it has become a favorite grocery store for many, including my Mom. The expert in our household for grocery shopping, I will let her tell the rest. :-)
Whether late night snacking or preparing an in-villa dinner, on our Anguilla vacations, we would make regular stops at Anguilla grocery stores.
The island has many small "corner stores," which carry the basics, but the main grocery stores are Albert Lake's Market Place, Ashley's, Proctors and Best Buy. Best Buy on Long Pond road in The Farrington (East End) has now added a second location in the West End.
Best Buy West End

Best Buy West End opened their doors to their large grocery/hardware store with much anticipated fanfare in late summer 2013. I had been eyeing the building of it for a while and when it finally opened, I was in within the first week of its opening.
Inside Best Buy
West End Best Buy has the feel of a large North American grocery store. When first entering my mouth was agape at the rows upon rows of grocery aisles.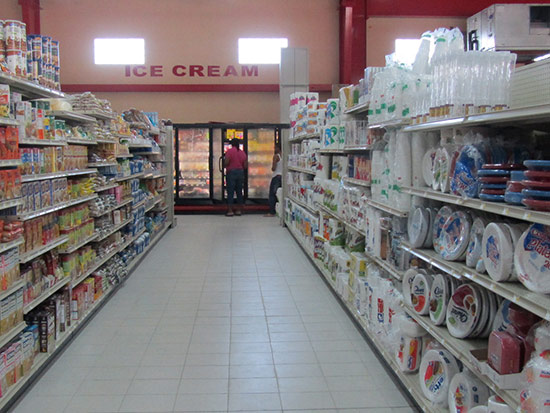 Armed with my grocery cart I started exploring the store.
I began with the deli/pastry counter where you can order fresh cakes or get slices of your favorite deli meats.
The Window to the Butcher Room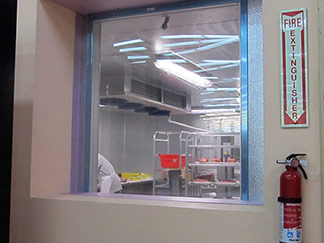 Continuing past the deli, there is a fresh meat fridge that has different cuts of pork, beef and chicken.
A window beside that fridge allows you to peek into the butcher room.
Their fresh meat is one of the most competitive aspects to Best Buy (in both locations).
They have the best cuts on the island.
Meat Fridge

The freezers are located at the end of this aisle. They are filled with frozen seafood, meats and a wide variety of frozen prepared foods, including Lean Cuisines and Eggos.
Frozen Foods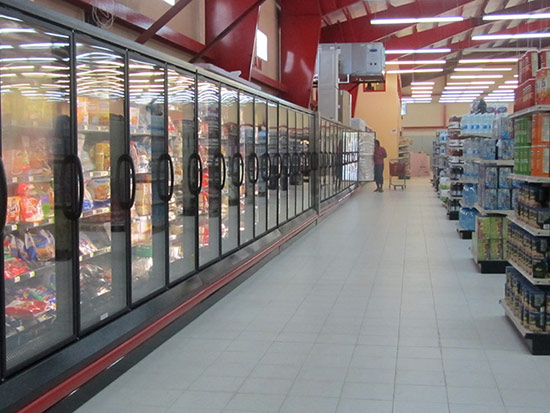 The deli and fresh meat fridges are found on the left side of the store. The frozen goods are at the back. A few aisles in from the meat and frozen goods, there's a wide variety of wine and spirits, dry goods (cereals and cookies of all kinds) and sundries.
Also, if you are gluten-free, Best Buy has a small section dedicated to gluten-free products.
On the right-hand side of the store there are a variety of cheeses and other dairy products, breads, juices and a nice selection of fresh fruits and vegetables...
Also, around holidays (Easter, Valentine's Day, Christmas, etc.), Best Buy is the first to supply holiday-themed candy. Ken, my husband, sure goes crazy for those Cadbury eggs.
Beyond the main grocery store area there is also a large area dedicated to hardware supplies.
From top to bottom, Best Buy in West End makes grocery shopping a delight!
Directions, Hours & Contact
Directions: Best Buy is your one stop grocery and hardware store located just before the turn down to Meads Bay.
Hours: Mon-Fri 7:30AM-9:00PM, Sat 8:00AM-10:00PM and Sun 8:00AM-9:00PM.
Tel: 264-497-4444