<![endif]-->
LongTerm Anguilla Apartment Rentals
by Norm
(Akron, Ohio USA)
My wife and I are nearing retirement from our civil service jobs. We have a part-time travel agency that is growing. We love the Caribbean and see ourselves in ecommerce someplace lovely and warm in our retirement years.

Not so interested in owning property anymore, like the idea of coming and going as we please. What are we looking at for long term apartment rentals?


Dad's Reply: Norm, I believe this is one of the big trends to come over the next 10 years, not just the baby boomer retirees but also the mobile laptop workers who work on the Net, not in an office.

For a variety of reasons (weather, loss of freedom and true democracy, taxation, etc.), many people are actively considering living in free, tropical countries like Anguilla.

The good news is that there are lots of apartments in Anguilla available during this recession (too much Supply, not enough Demand due to stalled developments). We have friends with nice places available in the $1000-$2,000 range. And you'll find more in the Classified Ads of The Anguillian.

Suggestion? Come down in November when it's still off-season (but likely getting cold in Akron), stay at Carimar, a terrific mid-range priced hotel right on one of Anguilla's nicest beaches, rent a car, pick up a copy of the Anguillian newspaper and start your hunt.

You'll accomplish two goals...

1) Find out if Anguilla is right for you.

2) Get the most up-to-date scoop on the status of Anguilla apartments.

Before coming down, make an appointment with our Anguilla attorney, Eustella Fontaine. She can advise you further regarding long-term living here.

Hope this helps and good luck!
Anguilla apartments 6-14month lease?
by Dustin
(NY, NY, USA)
I am moving to Anguilla August 24th and have been having trouble finding an apartment in Anguilla.

I am a US resident and wanted to know where or who should I contact to find a studio or 1 bedroom apartment.
Reply by Ken (AKA "Dad")
Dustin, you should NOT have any problems finding empty apartments in Anguilla. After the recession hit, many projects wound down and ex-pats left for home.
(Perhaps your employer can help. If you are self-employed, I assume you have all the necessary paperwork to stay longer than 1 month, or that you know what needs to be done.)
Here is some info on
Anguilla apartments
that I have toured personally and am comfortable renting. They are larger than you want, but you might be pleasantly surprised at the rent. Let them know what you are looking for and are willing to pay.
If they can't help you, come down before you start work. Stay for a few days at a
cheap hotel or Lloyd's
or
Sydans Apartments and Villas
.
Get a copy of the Anguillian newspaper, and see what's available once you are on-island. Craigslist might also be able to help, as can a local real estate agent.
However you do it, do not make the mistake of renting anything "sight unseen."
While I can vouch for the two apartments above, but I would not rent ANY apartment (anywhere, not just Anguilla) without touring it personally.
It's pretty easy to recognize what you like in a place, so I'll skip that. But here are a few "negatives" (that many forget to check) to look for while checking out apartments...
1) Noise -- come back at night and see if the area is quiet.
2) Air Conditioning -- make sure it's working.
3) Bugs -- it's a tropical country.
4) Water pressure -- it's generally lower here in Anguilla to conserve water. But make sure it's enough for you.
5) Plumbing and electrical in general -- try all taps and switches.
6) Overall cleanliness of apartment and yard
7) Locks -- Anguilla is safe, but that does not mean it's crime-free.
8) Pool -- Believe me, it's great to have a pool.
9) Open the windows -- do you have a breeze or is it airless? A breezy area cuts down on air con bills.
10) Oceanview -- there are some reasonable apartments overlooking the sea.
Get a copy of the Anguillian newspaper and start calling! If you know someone locally, that would also be a huge help.
Hope this helps out.
Need Housing for Anguilla Medical School
I am worried because I'm coming in Jan 5, 2013 to start St. James Medical School. So far I've spoken to people but have not been able to get a clear answer on how to get housing...and people just recommend that I come earlier to look for a place in person.

However, my job and lack of free time prevents me from doing so. Can you recommend any clean, good places to live (bug-free), I don't mind sharing with 2-3 people, preferably also students in the apartment.

Ideally we'd each have our own room and then share a common kitchen area and living room. I am able to pay around US $500-650 a month, including utilities and internet.

Thanks for all your help!

Reply from Ken: This is a common question that we see in medical student forums. The medical student logistical problems of moving usually center around...

1) Transportation: You definitely want to have a car. It allows you to live further away from school, giving you a better choice of apartments. And it also enables you to explore. It would be a shame to live here and not explore this magnificent island, experience its beaches, night spots and so forth.

The best suggestion is to either...




buy a used car from a graduating student



buy one and then sell it to an incoming student when you graduate (a car from the 1990s will cost a few thousand, most of which you recuperate when you sell it)


NOTE: My Dad suggests a mechanic named "Jerome." He is right by the traffic lights on George Hill.
2) Food prices: A car also helps with grocery shopping. You will find that one grocery has excellent meat (ex., Merchant's Market), while another excels in baked goods (ex., Best Buy). Roadside stands, like Frankie's tomatoes, will round it out with super-fresh veggies.
NOTE: Groceries are more expensive due to the transportation costs to a small island and import duties.
3) Accommodations: This is "the biggie."
Most students cannot afford to live in a villa on the beach (at student-affordable rates), naturally. You may, if you get really lucky, find an apartment near a beach. Some are shocked to hear that, so I thought I'd get that out of the way immediately. ;-)
Now for the good news...
There are many apartments in Anguilla, most not publicized. Many don't even have a website (or they are un-findable). And most have vacancies.
They built during the boom years (2004-2008). Then, the Recession hit. So there are many vacant apartments. Next important facto..
Many owners don't like to use agents. They prefer to make 100% of some apartments being rented, rather than 90% of all apartments being rented. Go figure.
Regardless, you limit your choice if you don't do your own hunting because agents won't call the apartments that pay no commission. Hunting will both widen your possibilities and let you negotiate the best price possible. And on that note..
Be ready to
negotiate.
Remember, owners know that you are on-island and only a 2-minute drive away from another apartment.
If you are shy about negotiating, you'll pay more than necessary. An agent may do a better job for you if you don't like "haggling."
Of course, that does not mean that you should not start hunting from home. Start your
anguilla apartment
hunt here.
Best of luck, both with your apartment and your medical career!
Join in and write your own page! It's easy to do. How? Simply click here to return to Thinking of Living In Anguilla?.
Month-by-Month Apartment Rentals?
by Ben
(Texas, U.S.A.)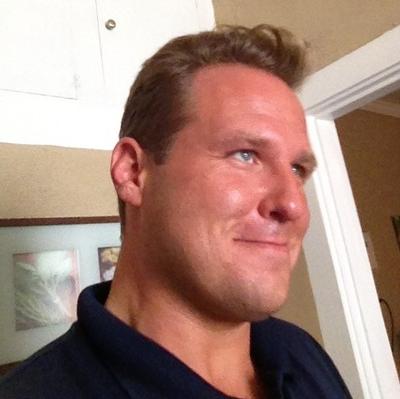 Great site, certainly convincing enough of a reason for me to come see if it is better than my other favorite beaches and countries.

So I have a need.

I am looking for a monthly rental in a safe area. I plan to spend most of my time outside and I don't need anything fancy or big. A safe studio with a good internet connection in walking distance or bike or cab convenient or however you "Anguillans" get around. :) I am 34, not a big drinker, but I do like be around good, fun people if neighborhoods exist on an island that small.

I want to stay between 1-6 months depending on how much I like it. So a month to month rental with 1-2 weeks notice when I know which month I want to leave would be perfect, but if necessary I will just rent one month somewhere and if I can't renew there I will find something else.

I am also looking to meet with some financial advisors while in town, I know you mentioned one on your site that I am certainly interested in meeting with, but if you know any more that are also worth mentioning pls do so....always good to have options.

If you would like a small commission for finding me a great deal on a cool little place, maybe even a place that someone would want to sell if I stay, I'd be happy to do so.

Hope you are well,
Ben

Reply by Ken: Your best best, Ben, is likely something down by Sandy Ground or Island Harbour. These are about the only two neighborhoods with a night life (Sandy Ground more so).

You won't take cabs around if you are living here. Too expensive. The best way to proceed.

C'mon down and stay at Lloyd's for a few days. Rent a car, explore and find your perfect apartment. See my reply to the medical student elsewhere on this page for more detail.