<![endif]-->
Pelican Trail and Water Sports
at Little Bay by Night
Pelican Trail and Water Sports is temporarily closed. They will be re-opening for the 2015/2016 season.
Pelican Trail and Water Sports is officially open...
The last plank in the staircase trail has been nailed in.
The snorkeling sets are ready for all who want to explore one of the few places along Anguilla's shoreline with live coral reef. The shuttle boat and glass-bottom sea kayaks await to take you on a true Anguilla adventure....
Kayak and Trampline at Sunset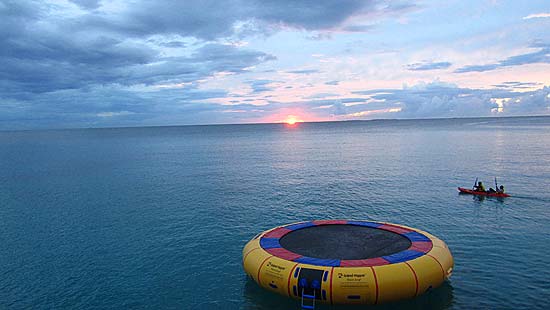 Imagine jumping on that trampoline as the sun disappears!
The breathtaking views during the day are, as unbelievable as it may seem, outdone at dusk and into the evening...
Anguilla Post-Sunset sky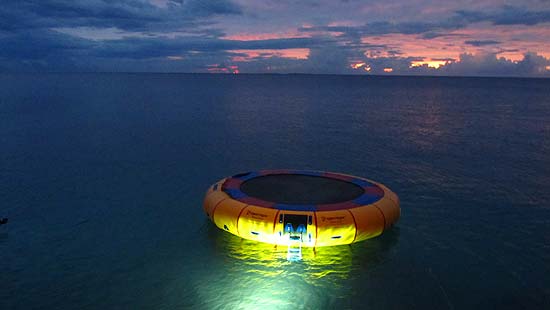 Private decks are available for sunset relaxation, conversation and dining.
Pelican Trail Deck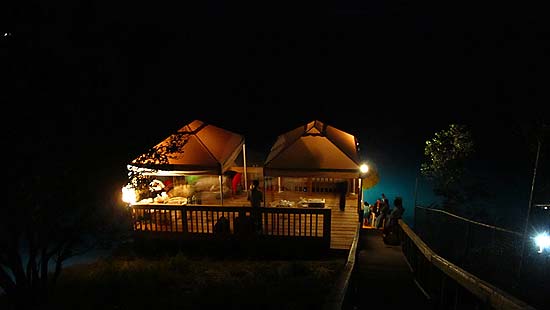 Snorkel, swim, bounce and boat by day. Dine and relax by night. Pelican Trail and Water Sports offers a truly unique Anguillian activity all within an ecological setting.