Pizza Italy...
An Authentic Slice in Simpson Bay
By: Louise Fayet
Simpson Bay is home to dozens of places to dine with cuisines of all kinds. Local, Asian, North American, Mexican and Italian... Simpson Bay offers a wide range of flavor!
Nori and I are huge fans of Italian cuisine. When we heard of Pizza Italy, we had to check it out.
Welcome to Pizza Italy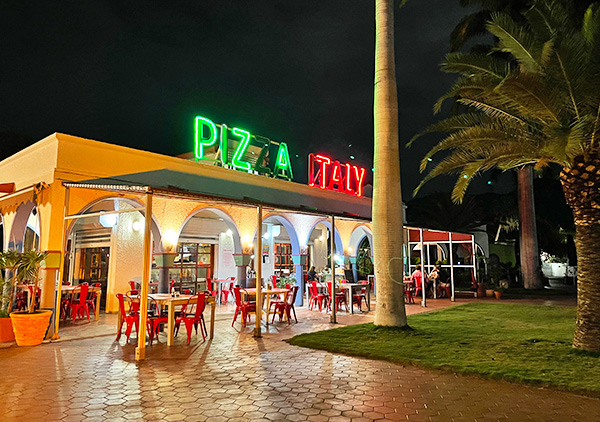 The restaurant has a spacious patio for seating both outside and inside. A cool evening, we chose to dine al-fresco.
Outdoor Dining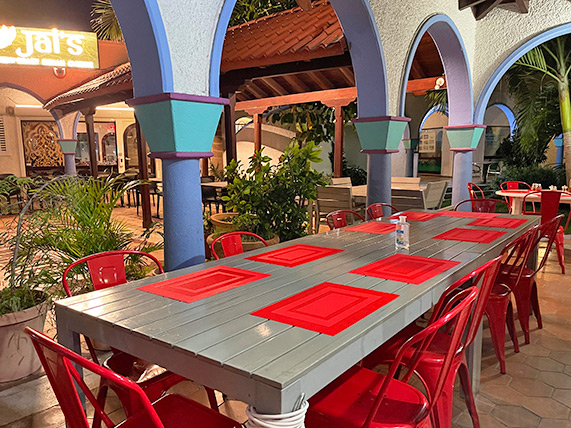 The kind waiter handed us the menu and took our beverage orders.
Time to Dine, Mangiamo!
With a plethora of pizza options, it is so hard to make a choice! The pizza section is split into Red and White options. From the Red Pizzas: classic margherita, "meat lovers," napoli and a favorite...
Pepperoni Pizza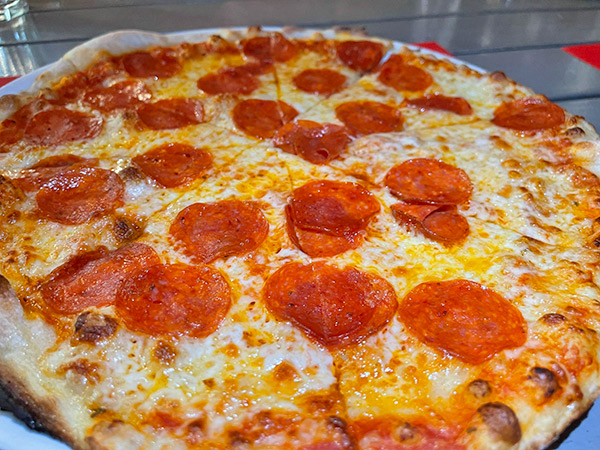 Simple and delicious! Thin crust is topped with tomato, mozzarella and mouthwatering pepperoni.
Another popular choice from the Red Pizza options...
Carbonara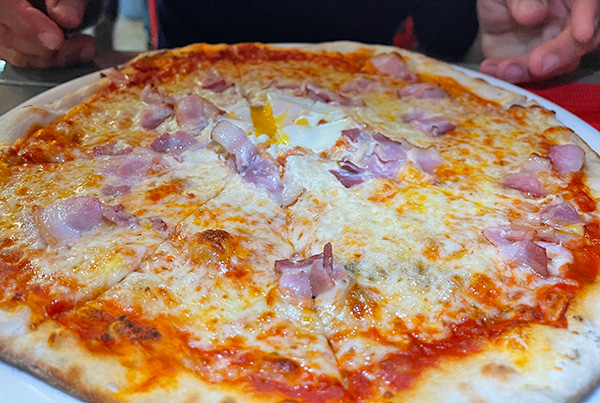 This pizza pie is smothered with tomato, mozzarella, bacon and parmesan. The cherry on top? A perfectly cooked egg.
More favorites from the Red Pizza selection include...
Capricciosa Pizza

An extra-savory pizza, this one features tomato, mozzarella, mushrooms, artichoke, ham and olives.
Amatriciana Pizza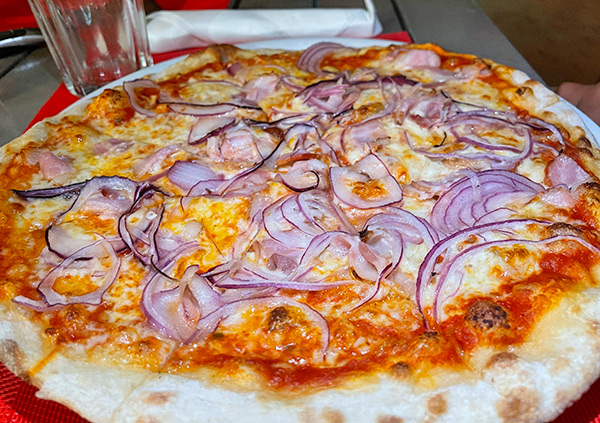 Tomato, bacon, parmesan and thinly sliced red onion top this option.
Not in the mood for pizza? Try a calzone. We love the "Vegetariano," filled with mozzarella, artichokes, mushrooms, zucchini, eggpants and cherry tomatoes.
Pizza Italy also offers a variety of pastas. The pasta menu features lasagna, tagliatelle Bolognese, fettuccine Alfredo and spaghetti carbonara.
If you are looking for something light and healthy, Chef whips up many specialty salads including caesar salad, chicken caesar, caesar anchovy and caprese salad.
Last but not least, a meal is not complete without something sweet!
Chef recommends their homemade gelato and tiramisu. Both are made fresh everyday.
Homemade Tiramisu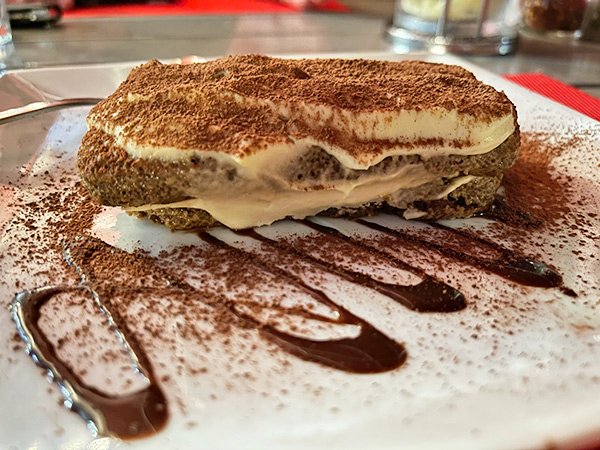 Refreshing bites of tiramisu make for a delightful end to the evening.
In a prime location, with affordable prices and top quality food, Pizza Italy gets our vote for a tasty slice!
Open hours: Open 7 days a week for dinner. Monday to Saturday for lunch.
Tel & Email: +1 (721) 526-1843