Anguilla's Albert Lake's Supermarket
One of the first things we do when we get to Anguilla is go to our favorite grocery stores and stock up. I have talked about our favorite ones elsewhere.
Conveniently located in the heart of The Valley, Albert Lake's is one of my Dad's "first stops" when he gets home to Anguilla.
Albert Lake's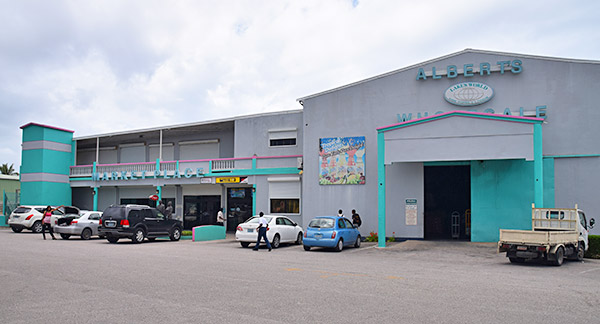 They carry all of the essentials, including fruits and vegetables (they are one of the few stores that almost always has green onions!), chips, cereal, milk and anything you might have forgotten at home (ex., sunscreen, bug repellent, etc.). (For best selection of meats, breads, pastas, coffee, etc., check out Best Buy.)
They also boast a terrific wine and spirits section. It is the only spot where Anguilla's Pyrat rum can be found!
Pyrat Rum
(price in EC dollars)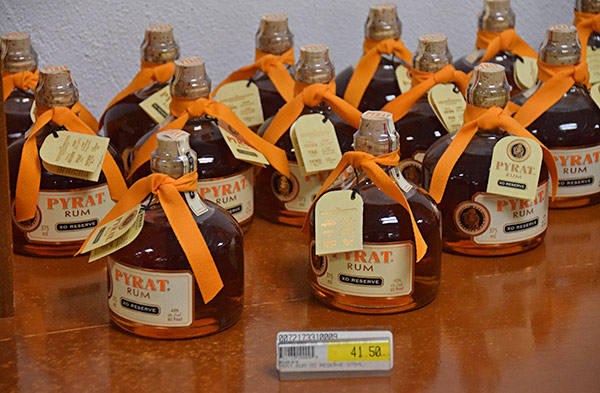 First Visits at Albert Lake's
Albert Lake's was the island's first fair-sized grocery store. It was originally located across the steet from CIBC bank. Today, it's located a few seconds down the road.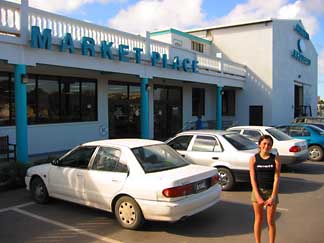 I still remember our first visit in the early 2000's like it was yesterday.
Prior to Lake's expansion (and Best Buy's opening in more recent years), Anguilla didn't have a super sized grocery store.
Spacious and sparkling on the inside, it was reminiscent of the ones "back home."
Here is my sister and I standing in front of the freezers with my mom -- see the Anguillian lady in the background?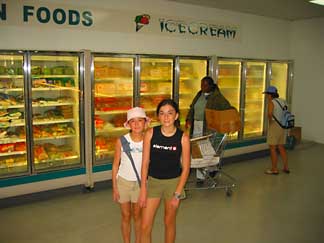 Notice how she is wearing a winter jacket?
This is not just her. Anguillians really hate the cold.
I don't know how they do it when they head up North!
On the other hand, adjusting to Anguillian weather isn't an issue ;-)
Here are two more pictures of my mom in the grocery store from the early 2000's...

Such a Selection!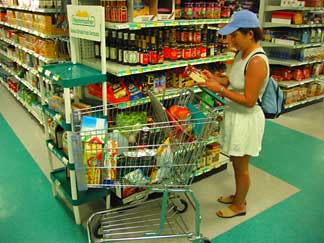 All Tuckered Out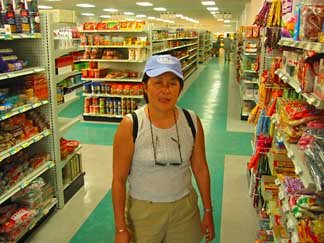 Lake's Today
Today, a wide variety of medicine, cleaning products, as well as house & garden products and a convenient Western Union outlet round out Lake's offerings.
If you're a pet person, Albert Lake's has your back. From pet food, to chewy toys and fashionable accessories, Lake's supermarket has your pets covered.
In addition to the supermarket, there is a warehouse to the right of the grocery store. They stock many different brands of drinks and juices. Here, you have the option to buy beverages wholesale at a great price!
Wine & Spirits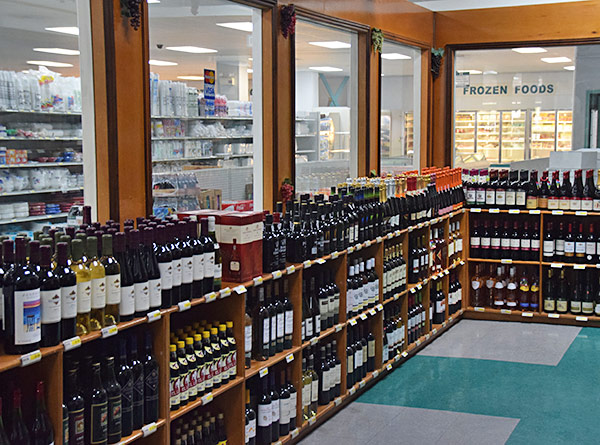 The customer service is second to none. With every purchase, willing workers are on standby ready to assist you with transporting your goods to your vehicle. It is a go-to if you need large amounts of assorted drinks for parties and other celebrations.
Cleaning Products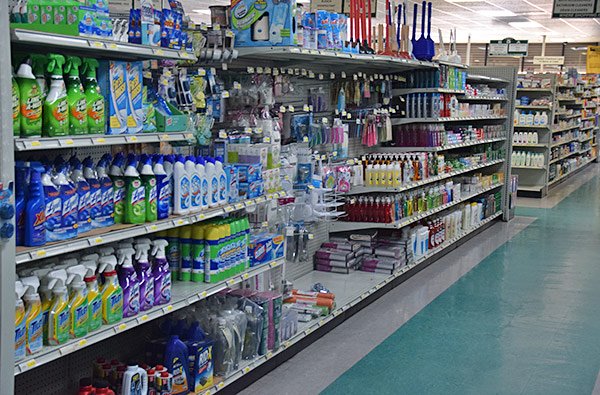 For its variety of household items, beverages and its central location, Albert Lake's is a convenient supermarket choice!
Directions, Hours & Contact
Directions: Located in The Valley.
Albert Lake
Good for a wide variety of groceries, including more gourmet cheese and meats.
Tel.: 264-497-2240
Hours: Monday to Friday 8:00am to 8:00pm. Saturday 8:00am to 12:00pm. Closed Sunday. Public holidays 8:00am to 12:00pm, except on Good Friday and Christmas - closed all day. Western Union Monday-Friday 8:30am to 6pm.