Announcing The Anguilla-Beaches & da'Vida
Contest Winner!
A while back, the good folks from da'Vida Restaurant and I asked you...
What is your #1, most special Anguilla memory?
The contest was on!
There were so many wonderful entries. It was near-torture to pick 5 finalists.
And then... you voted for your favorite story. Over 150 votes took us to #1, the winning story...
Two months later, Joyce and Guy claimed their prize, dinner at da'Vida, with my parents (if they wanted).
The 4 of them had a delightful time. They started with tapas (seared sesame tuna and lobster spring rolls) and drinks, then moved over to the "restaurant side" and settled into plates of crayfish and shrimp, and a nice bottle of Sancerre.
The "blind date dinner" was a huge success. Both food and conversation were rated 10/10!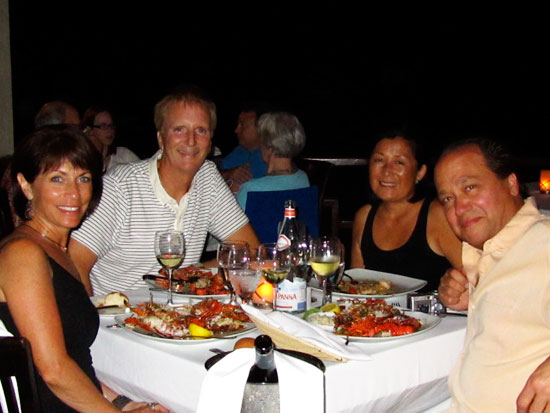 Coconut cheesecake and espressos rounded out the meal.
A few hours later, the new friends said "good-night," but not before catching a photo of the winning couple...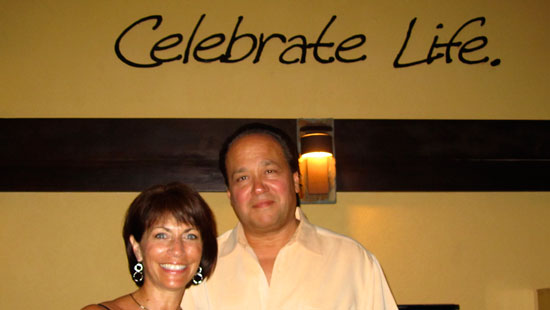 Celebrate life, indeed! Congratulations again, Guy and Joyce! And to all..
Stay tuned for more Anguilla contests!
Top 4 Submissions That Were In The Running...