Anguilla Weather in August:
Summer Carnival
Although hurricane season begins June 1st, the "riskiest" time starts during the last weeks of August. The island gets quieter, people checking the weather forecasts frequently.
The weather is warm and calm. The sea is like glass...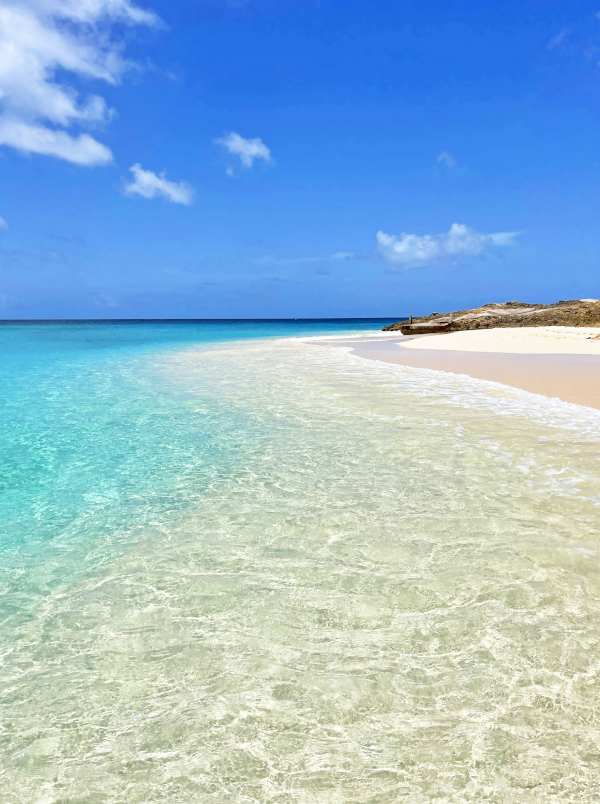 Meads Bay, August
... and far warmer than in winter months, being just about "room temperature" in August.
Never have we had any trouble with the warm temperatures. We love dipping into the sea. In fact, the warmer sea temperatures are quite welcome - it can feel down right cold in the winter ;-))
August is warmer, more humid and the air is still...
Average High in August: 89°F
Average Low in August: 78°F
Average Temp. in August: 83°F
Average Rain in August: 3"

Despite the heat, many people still travel to Anguilla in August. Anguilla's Carnival is in August, after all.
Days and days of endless partying and celebrating? Yes, please!
Anguilla travel tip: All you really need in August is a hat, sunglasses and swim suit!
More on August Weather