Caribella Caribbean Villas
Update 2022: Caribella is no longer renting to visitors.
Barnes Bay has always been one of my personal favorite Anguilla beaches.
Since our first stay at a friend's Caribbean villa on this quiet, secluded bay, Barnes has held a special place in my heart.
However, there is a slight problem with being smitten with a beach likes Barnes.
These shores cater to the rich and famous. Stars like Billy Crystal and Robert De Niro frequent these waters, their Caribbean villas matching their names in awe, magnitude, and, of course, price!
So, staying on Barnes Bay has always seemed a little out of the question. The set-back really became apparent once we found out that the villa we first stayed at was for long-term lease only.
Would I ever stay on my personal favorite again?
My wishes, hopes and dreams were answered one March when my Dad and I (we were traveling apart from my Mom and Yuki this time since Yuki and I didn't have the same Spring Break!) decided to look into Caribella...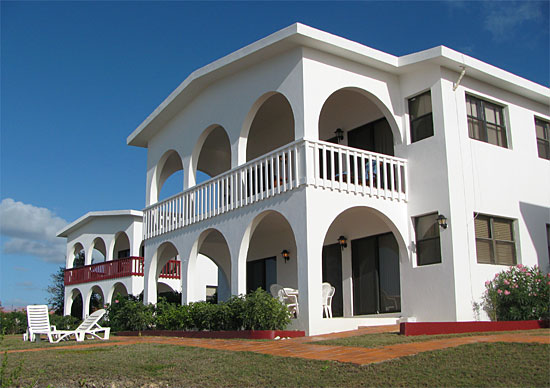 We had noticed this set of charming Caribbean villas before, lodged between Mango's Seaside Grill and Viceroy, but it had been so long since we had entertained the idea of returning to Barnes... the answer had been in front of us the whole time!
At the recommendation of a friend on the island, my Dad and I returned to Barnes Bay...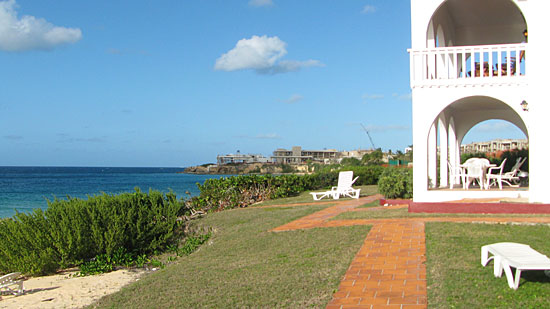 Caribella Beach Resort was divine! The resort's two-bedroom villas are right on the water, equipped with full kitchens, television, and marble and mahogany finishings...
The Living Area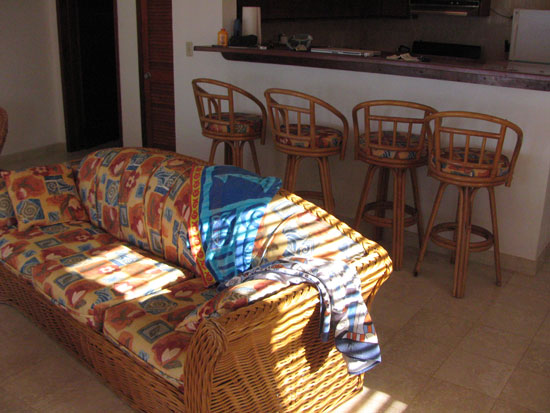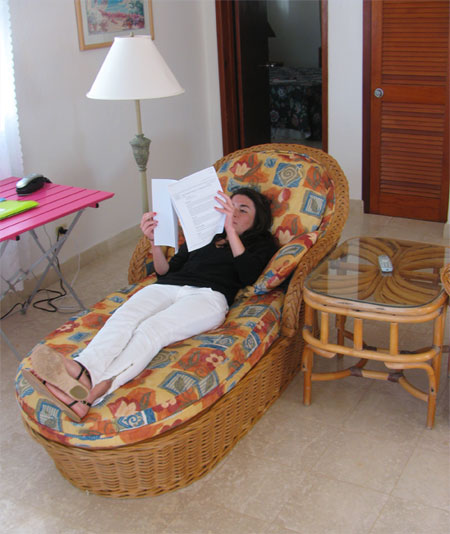 Dining Space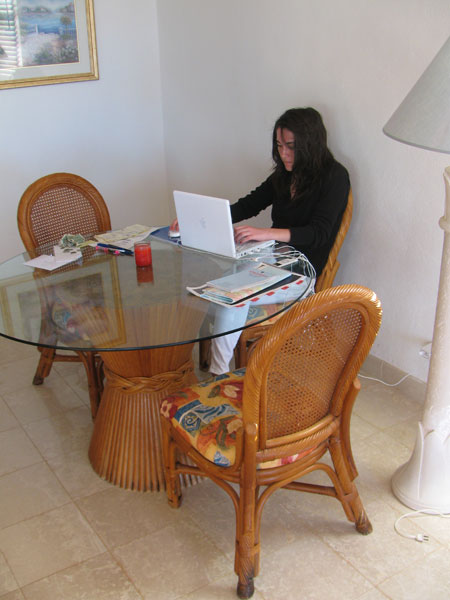 The Kitchen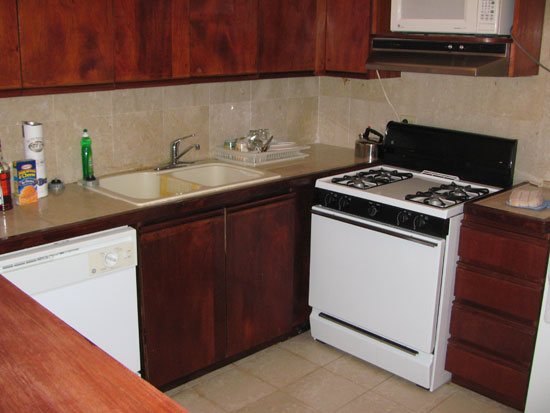 The Master Bedroom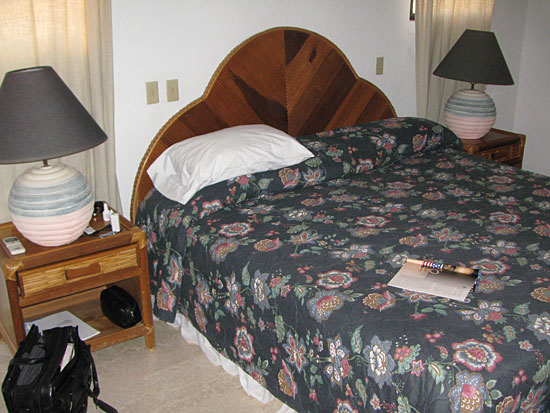 The staff were so sweet and accommodating... The environment warm, relaxing and quiet.
My Dad and I felt right at home in this Caribbean villa, with the beach just a few steps from our front door. The accommodations were nice and well maintained too, all for a reasonable rate...
April 16th - December 17th...
$290/Night
OR
$1150 for 1 Bedroom, 1-2 Adults
$1325 for 2 Bedrooms, 3-4 Adults
December 18th - April 15th...
$450/Night
OR
$1900 for 1 Bedroom, 1-2 Adults
$2200 for 2 Bedrooms, 3-4 Adults
Caribella certainly made our first trip back to Barnes Bay!
The only advice I can offer is to make sure your villa has solid screens. Barnes Bay is calm, tending to be less breezy than other beaches, which makes it mosquito heaven some evenings, so check your screen doors for holes!
Also, we stayed on the first floor of one of Caribella's Caribbean villas, but views from the second floor are far superior, so try and get a room up top, with high ceilings.