eleMENTAL...
Get Ready For Something
Completely

Different!

Elemental took place in 2017.

Just when you thought you had seen it all, guess again! A completely different kind of beach party hit Anguilla's shores on Saturday, April 8th, 2017...

eleMENTAL.

With all of the "eleMENTAL buzz" in the air, you may have already heard of this game changing event. eleMENTAL gained lots of momentum when it was first announced earlier in 2017.

That momentum only continued to build as the event's lineup of DJ's and performers were announced. Attracting top performers from around the world, this was far from your average beach party. For the eleMENTAL experience, take a look at the video below.

It all took place at one of Anguilla's coolest beach bars...
Palm Grove
Set on the East End of Anguilla, Palm Grove on Junk's Hole and Savannah Bay is one of Anguilla's most fascinating locations.
eleMENTAL at Savannah Bay, Anguilla


"Magic Hour" at Palm Grove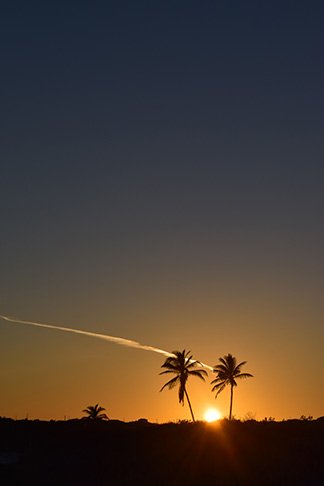 A long stretch of soft, sandy beach surrounds blue water.
With not a single structure on the beach (apart for Palm Grove's charming beach bar), the feeling is raw and remote.
Open and breezy, at Palm Gove you are exposed to the elements.
Waves pick up offshore and there is always a cooling sea breeze blowing in from the east.
Come nightfall, the swaying palms make for beautiful silhouettes against the orange, fiery sky.
All about embracing the elements, there was no location more fitting for eleMENTAL.
What took place on the shores of Savannah Bay?
World Class DJ's, Performances & Extreme Sports
It all started at 2pm with fun under the sun on the sands of Savannah Bay. The smell of sweet grilled lobster and Johnny cakes wafted through the air as drinks flowed and the music came on.
Family-friendly during the day, kids played on the giant waterslide temporarily installed on the beach and families cooled off in the gentle water. Anguilla's very own Natty & The Band set the vibe as sky divers fell from the sky wowing the growing crowd.
By night fall, "real magic" got underway. Maestro Voronin and America's Got Talent 2016 finalist and Cirque du Soleil performer, Viktor Kee dazzled the crowd with an artful magic and juggling show.
Fire dancing by Omari kicked things up a level higher, followed by a DJ artist with a huge following in the US, Asia and Europe... Natty Rico!
Saving what can be argued as "the best for last," DJ Outkast put on a show that truly rocked the crowd. Straight out of St. Maarten, DJ Outkast has grown to international stardom since he began.
Famous for his "cuts," he brings the party with him wherever he goes. This time, he brought the party to Anguilla!
FREE Admission, Transportation, Bars & VIP Areas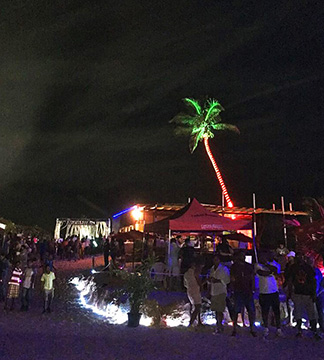 The performers brought their A-game to the shores of Anguilla!
Best of all? Everyone was able to enjoy this first-of-its-kind event as admission was FREE.
There were even complimentary pick ups and drop offs at resorts and villages throughout Anguilla to bring you to and from the event.
Four bars served beer & wine, vodka, rum and tequila while Nat's restaurant was transformed into a station for grilled eats and Johnny cakes.
"Luxury" and "ultra luxury" VIP experiences were also available (details below).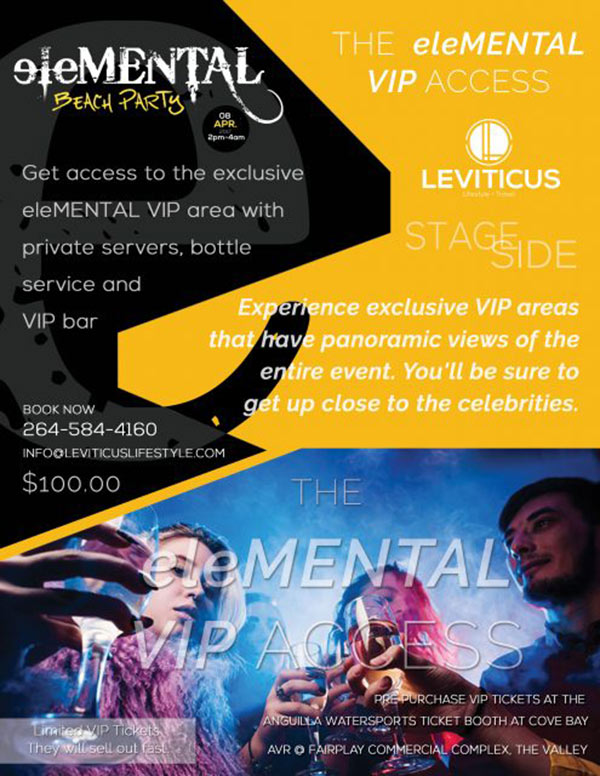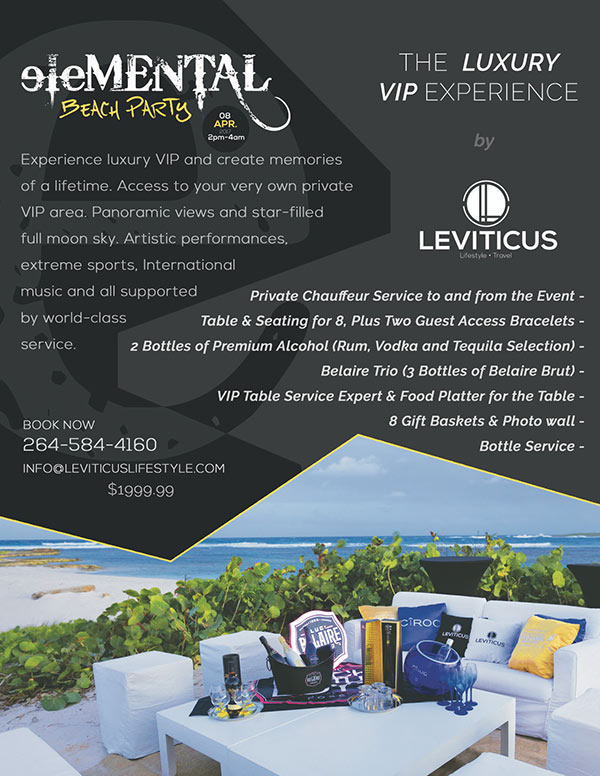 They thought of it all! Family fun during the day flowed perfectly into spirited night life.
Many congratulations to eleMENTAL's Judd Burdon, Kenroy Herbert and their team for putting on a world-class event! Here's to many more!