A Local Favorite...
Anguilla's English Rose Restaurant
In the heart of The Valley, next to the People's Market and set back from the road, nearby Government buildings and businesses keep this spot busy come lunch hour during the week.
Anguilla's popular English Rose

Inside, the dining area is clean and, though you feel that you're in the bustling Valley, it's not noisy. The paint color choices, dark wood shutters and double French doors are all nice design choices, too.
What's For Lunch?
Inside English Rose
(lunch counter and entry in to the dining area)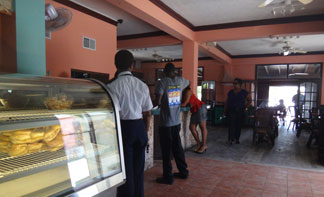 Tip: For the best selection from the "hot food", go early!
You can choose from a small or big meal. The small meal is your choice of protein, like stewed, curried or baked chicken, fish or ribs and 2 sides.
English Rose Express Lunch Counter

For the sides, your choice of macaroni pie, mashed potatoes, mixed vegetables, cole slaw and yummy rice and peas. We absolutely love the macaroni pie from here. I always get two sides of mac pie to take home for later.
A Small Curry Chicken Wings with Rice and Peas and Vegetables

A heaping serving of rice and peas, vegetables and savory curried chicken. Delicious and flavorful, especially the curry sauce on the rice and peas.
BBQ Ribs (small meal)
with Rice and Peas and Vegetables

After I ate every single bite that was in my container I was perfectly fulfilled. The small meal is a fine amount for lunch. Sometimes we get a big container and have leftovers for dinner!
The lunch express section pretty much ends around 2pm - it's because the food is really good.
Don't worry though! If you are still hungry, order from their full menu.
The Main Menu At English Rose
English Rose Menu 2018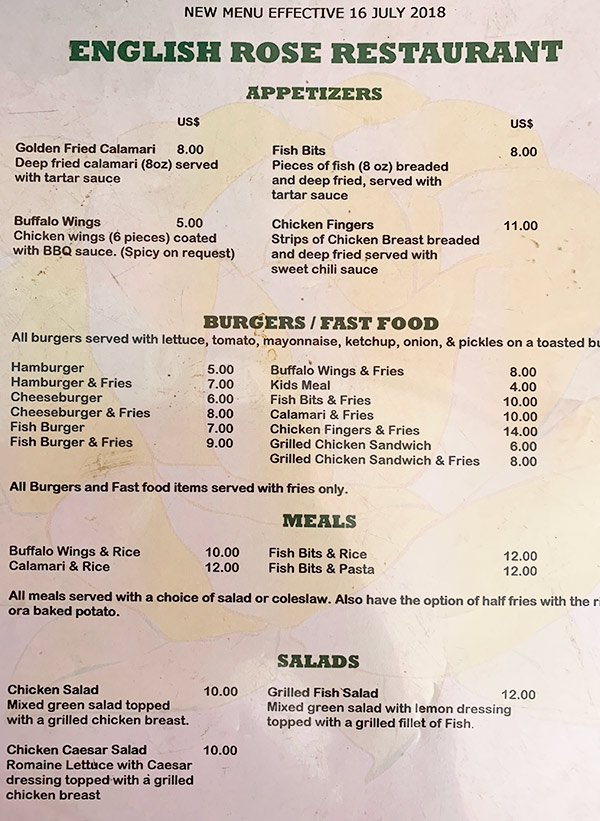 We love the fish bits. The burgers are also really good! Cheese burger and fries for $10? A steal of a deal! Also very popular, the buffalo wings fries, with your choice of salad or coleslaw.
English Rose is definitely a favorite to locals, for good and "cheap meals". The food is hearty and delicious, just don't go on Sundays when they rest ;-)
Hours & Location
English Rose, next to The People's Market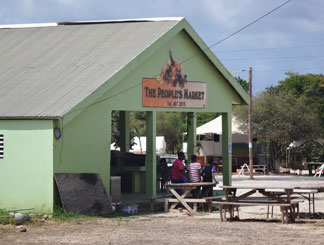 Hours: English Rose is open Monday - Saturday from 11am - 6pm, closed on Sundays.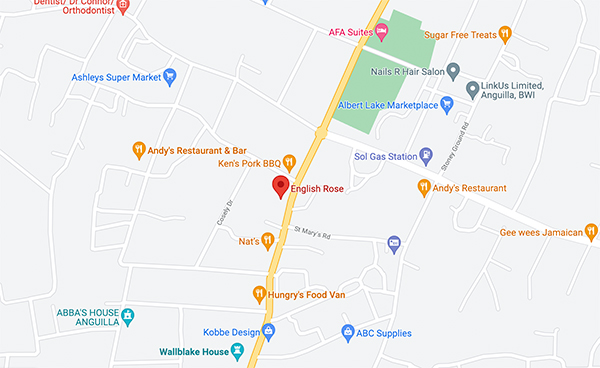 Tel.: 264-497-5353.