<![endif]-->
Previous Hurricane Irma Updates
Update - Jan. 11 @12pm EST
NEW Sunday specials at Nails R Hair
Garvey's live music & open/closed schedule. Dinner available on request.
Beautiful Anguilla Sands products by Josveek.
Progress at Palm Grove
Straw Hat is getting closer!
Keep scrolling for more Anguilla news.
---
Update - Jan. 9 @10:30am EST
Zemi Beach House to re-open Feb. 2018. Press release here.
Four Seasons to re-open Mar. 2018. Press release here.
NEW hotel, Quintessence is now open
A two minute walk from Meads Bay, Twin Palms Villas is offering excellent specials! Specials here.
Brookland Island View Apartments is open
Bijoux has closed
da'Vida UPDATE: The main restaurant at da'Vida and the Tamarind Lounge is open for tapas and dinner from Wednesdays to Saturdays starting from 5pm to 11pm
Devonish Art Gallery UPDATE: Open 9am-1pm or call 264-235-5109 for special openings
Flow UPDATE on restoration of landlines, cable and WiFi. Update here.
Calypso has a NEW schedule. Click here.
To reach Le Bon Pain, call: 264-584-4090 between 6am to noon. Closed on Wednesdays.
Garvey is BACK with sax & reggae on Sundays. Closed Tuesdays.
Fun never stops at Dad's! Live music schedule = Wed 7:30 pm Karaoke with Darvin. Fri 10 pm Mussington Brothers Band. Sun 7pm DJ Sugar.
Calypso's NEW AXAStrong special
Sunday breakfast is BACK at Tasty's
NEW at Roy's - Mount Gay Weekends
---
Update - Jan. 2 @12pm EST
Four Seasons to re-open Mar. 23 2018
NEW public ferry times from the Anguilla Air & Sea Ports Authority. Click here for schedule.
UPDATE from FLOW on restoration of TV, cable and WiFi. Click here for update.
Happening Jan. 13-20: The Anguilla Cup at the Anguilla Tennis Academy. Part of Sport's Travel Expert's Caribbean Cup Tennis Series, Anguilla welcomes over 200 coaches, players and their families from around the globe, to participate in the 2018 Anguilla Cup. Details here.
Tranquility Beach releases NEW website. Click here for the virtual experience of Tranquility Beach.
Carimar Beach Club has space this January - and the timing is right with JFK-SXM airfare @ $440! Details here, including a chance to win a FREE stay at Carimar in 2019.
Trattoria's updated menu. Menu here.
Elvis' has all of your favorite NFL and College Bowl games on TV this Holiday season.
Heartwarming updates from Sunset Homes' effort to help rebuild Tender Loving Care. If you are in Anguilla and would like to help with this wonderful effort, please contact: info@sunsethomesanguilla.com – or call 1-264-235-3666. Update here.
A mouthwatering look at Veya's NEW lunch menu. (Click here for menu.)
A taste of Geraud's catering menu...
Frangipani treats lucky guests to an incredible experience in St. Barth - where Jimmy Buffett performed last week.
Soothing scenes from Garvey's Sunshine Shack who is now OPEN. (NOTE: Garvey is open Tuesday this week (our regularly scheduled close day) as well as Wednesday. We will close on Thursday and Friday for this week only.)
More Anguilla serenity, this time from da'Vida who has also re-opened. 11am-5pm daily with Omari on Sunday afternoons. Dinner is offered Tuesday to Saturday, as well as da'Vida's NEW Tamarind Lounge serving up tasty tapas and cocktails with Joash.
Progress continues at Nat's beloved Palm Grove
Beautiful firework display over Sandy Ground this New Year's Eve. A huge thank you to Jibri Lewis for capturing and sharing this footage! Here's to a bright and peaceful 2018.
---
Update - Dec. 27 @12:40pm EST
NYE Happenings At...
Garvey's Sunshine Shack is OPEN
Trattoria Tramonto is OPEN
Pelican Bar is OPEN
Palm Grove aiming to re-open before the end of this year
Petals Boutique is OPEN
Tequila Sunrise Villa is OPEN
da'Vida's main restaurant is OPEN and introduces the NEW Tamarind Lounge for all of your small bites and handcrafted cocktails created and managed by well known bartender Mr. Joash Proctor. Both the main restaurant and Tamarind Lounge is open 5-9:30pm Tuesday-Saturday.
A taste of the good vibes last night at The Dune
Slowly but surely, Sandy Island is coming back. To help Sandy Island rebuild, please click here.
An Update From The Anguilla Red Cross
From Mr. Vanroy Hodge, Director of the Anguilla Red Cross to everyone who donated via the Anguilla Beaches fund, Help Anguilla Rebuild Now...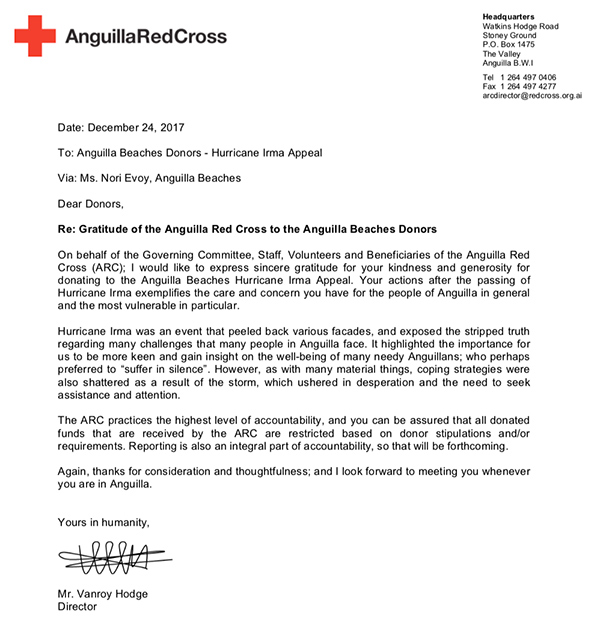 For the PDF of Mr. Vanroy Hodge's letter, please click here.
Since Sept. 6, the Anguilla Red Cross has been working around the clock providing aid to those most affected by Hurricane Irma. In the weeks immediately following Irma, the Red Cross addressed immediate needs, distributing emergency supplies. The focus now has been the development of the "unlimited cash program" for Anguilla's most vulnerable.

Using a multi-step verification system (initial registration, community-based verification and work in the community to identify more at risk), the program has made great strides. Together with cash specialists from the British Red Cross, 300 people (350 by the end of this year) have been provided with 2500 EC for families' unlimited use. Funds are from the Department for International Development.

In addition to the Anguilla Red Cross' work, the Government of Anguilla and other community-based groups have created programs to target more specific needs (ex., supplying cash specifically for the purpose of rebuilding homes).

Through discussions with Mr. Vanroy Hodge and Anguilla's Health Authority, it has been identified that one critical area has gone overlooked. The need for medical aid. Diabetes and hypertension are just two critical medical issues many of Anguilla's vulnerable are facing, an issue further complicated by wide unemployment. The funds raised via Anguilla Beaches are going towards the Anguilla Red Cross program to assist Anguilla's most vulnerable with medical aid.

In the New Year, our auditor, Kendall Coleman will provide the audit, detailing all funds in and all funds out and how they are being used. Please stay tuned for updates.

Thank you so much for all of your support of those who are deeply in need.
---
Update - Dec. 22 @9:50am EST
FLOW re-connects more Internet, landlines & cable. Update here.
Update from Government of Anguilla RE payments to unemployed, underemployed persons. Article here.
Funtime has added a 5:30pm shuttle from St. Maarten to Anguilla to accommodate American Airlines 2219 @ 4:45pm.
Carimar's holiday UPDATE & a chance to win a FREE stay in 2019! Newsletter here.
Frangipani is OPEN
Blue Bar @ CeBlue is OPEN
Sports on the TV is BACK at Elvis'! They will have all of your favorite Bowl games this holiday season.
For Jacala reservations: call 1-264-476-1132 or email jacala_restaurant@me.com.
Trattoria to re-open TOMORROW (23rd)
Happy Holiday Happenings at Roy's this weekend:

FRIDAY HAPPY HOUR: it's that time again! On the menu for this week: 1.) Roy's Fish & Chips or 2.) Braised Short Rib with Garlic Mashed Potatoes & Vegetables, $15ea. For dessert: Carrot Cake! 🥕 🎂 for $5.
SATURDAY Night MUSIC: Natty & The House 9-11 PM!
Sunday, Christmas Eve Day, for the first time anywhere, enjoy Keneeja & Sprocka! An acoustic vocal delight! Sunday afternoon 1-3.

List of upcoming events courtesy of the Anguilla Tourist Board

Anguilla Cup, Jan 15-20.A week of world class tennis, featuring juniors championships, youth clinic, and pro exhibition match. For tournament info visit www.anguillacup.com
Moonsplash, March 10 & 11 - The island's renowned reggae festival, hosted by Anguilla's own legendary artiste and musician Bankie Banx
Festival del Mar, Mar 31 – April 1 A celebration of all things from the sea, with culinary competitions, live music, crab racing, boat racing, and a swimming race to Scilly Cay, takes place each Easter weekend
Anguilla Literary Festival, May 17 – 20 Featuring top writers and novelists from the Caribbean, USA and Canada
Summer Festival, Anguilla's annual Carnival celebration, August 1 – 12 Grand Parade of costumed troupes, the soca and calypso competitions and beach parties, and the Tournament of Champions Boat Race, the final event for the season.
HOLIDAY "Why Knot" POP UP SHOP by Fabiana: This Sunday, Dec. 24 at da'Vida from 1-4pm with Omari Banks bringing the tunes! "Fab's favorites" will be on sale, including...
Vanessa's fabulous drinkware collection: Anguilla Lovers Collection
Mr. Devonish's warm Mahogany hearts
Anguilla Sands, swimsuits from Sensational Choices & WHY KNOT pieces
See you there @1pm on Sunday, Dec. 24!
Happening TODAY: Exciting dive with Shoal Bay Scuba at Scrub Island and Dog Island
Lots of progress at Palm Grove
Straw Hat getting closer to re-opening
The rebuild continues at Garvey's! If you are visiting the SSS in January (and beyond), we will have SSS t-shirts in stock in time for the new year. Garvey's awesome sauce will also be available.
A look at Veya's tasty, healthy & NEW lunch menu
Holiday treats from Geraud!
Beautiful Anguilla pieces available at Limin' Boutique
In every grain of Anguilla Sand, there is a story & memory...

Create your custom beautiful & whimsical Sterling Silver piece hand designed from your favorite Anguilla Beach.

Mailed to your address of choice - Contact: Liminboutique@anguillanet.com or Message Us at facebook.com/liminboutiqueanguilla
Heartwarming holiday update from the AXA Cares Food Bank. Thank you for all of your efforts to make it a Merry Christmas in Anguilla.
---
Update - Dec. 20 @11:15am EST
FLIGHT TIP: Thank you so much Kathie for this excellent flight tip. If you are flying out of PIL (Pittsburgh), American Airlines has excellent fares ($400 RT!) to SXM end of July / early August. Summer is a beautiful time to be in Anguilla!
Devonish Art Gallery is OPEN - 12-5pm daily
da'Vida's MAIN restaurant & NEW Tamarind Lounge re-open Dec. 20
Jacala re-opens Dec. 23 for lunch and dinner
Elodia's is OPEN
Elvis' open 7 days/week with WiFi & TV playing SPORTS. Tuesday night 9pm-12am = DJ Sugar & Thursday night 9pm-12am = Musical Brothers.
More openings (info courtesy of AHTA & Anguilla Tourist Board)

Allamanda
Caribella
CeBlue
Elodia's
Masara
Meads Bay Beach Villas
Patsy's Seaside Villas
Quixotic Villas in Island Harbour
Royal Palms
Serenity Cottages
Sydan's
Anchor Mini Golf in Island Harbour
Junior's Glass Bottom Boat

Happening Dec. 24 @5pm: St Augustine's Chorale Presents "A Community Christmas". Admission by ticket or at the door for adults is US$10.00 and children US$5.00 at the door.
Bijoux Boutique is OPEN
Mr. Devonish's beautiful Mahogany hearts. The Gallery is open!
Lots of progress at luxury development, Tranquility Beach. Click here for full update.
The Dune is BACK - Live music on the 23rd, 26th & 31st
Wonderful post from Roy's (see below). Live music @ Roy's = Saturday 9-11pm and Sunday 1-3pm. And THIS Sunday they have an extra-special treat in store. Stay tuned for details :-)
---
Update - Dec. 18 @12:45pm EST
ANGLEC has hit the 100% mark for network energization, post hurricane Irma. A HUGE thank you to ANGLEC! Video of flipping the last switch here.
TRANSPORT UPDATE: Trans Anguilla to start regular services to Antigua, starting January 15th 2018! Four days a week. Book online here.
Update from FLOW on restoration of WiFi & cable. Update here.
Article by NPR: Caribbean Island Of Anguilla Bounces Back After Intense Hurricane Season. Article here.
Nature Garden Apartments is OPEN. For reservations, call: (264) 584 3332
YOGA update: Sammi's classes are at Dungeon Mon/Wed/Sat at 9am ($10 drop-in, monthly rates available) & at the original Catholic Church Mon/Wed at 5pm. Update here.
Mermaid school is BACK. Details here.
Grands Vins de France's holiday schedule here.
NEW BBQ spot: Grilled Spot - open Saturday's. Pics & menu here.
Updated menu from Breezes at The Reef. Menu here.
Ferryboat Inn now open 7 days a week for lunch and dinner. Lunch from 12-3 and dinner from 6-10.
Julians - A Tropical French Bistro menus available. Menus here.
Picante has re-opened
Veya re-opens today for lunch & dinner. Lunch menu here.
NYE at Dolce Vita: Details on live music & menu here.
More holiday happenings: Info here.
Don't miss Tasty's very tasty Christmas breakfast
Eggnog at Roy's!
da'Vida's Bayside Grill is BACK - with Omari on Sundays
Beautiful creations at SeaSpray Boutique
A blissful day of diving & snorkeling with Shoal Bay Scuba
Anguilla's Jammin's gardens are BACK. Products are also now available at Le Bon Pain.
Tasty treats from Geraud's catering. Click here for their holiday catering menu.
Magical moments at Shoal Bay Villas this weekend
Amazing news from Anguilla Stronger!
Beautiful Shoal Bay West blues at Blue Waters
It's beginning to look a lot like Christmas in Anguilla
Looking back on 2017 in Anguilla - "2017 Anguilla Rewind" video by What We Do In Anguilla
---
Previous Hurricane Irma Updates
---
Update - Dec. 14 @1:20pm EST
Condolences on the passing of Mr. Eudoxie Gorgeous Wallace of Scilly Cay Restaurant

The Anguilla Hotel and Tourism Association, its members and Secretariat, are saddened by the news of the passing of one of its members, Mr. Eudoxie "Gorgeous" Wallace.

Mr. Eudoxie has been a stellar member of the association, and a major player in Anguilla's tourism industry for decades.

This legendary gentleman was "larger than life", a trailblazer on Anguilla's restaurant scene. Scilly Cay is known for its fabulous cuisine, the famous rum punch and the overall memorable experience for weddings, parties and Sunday afternoon limes. The Scilly Cay brand is one of Anguilla's flagship "must visits" and regularly attracted coverage from the international press over many years.

We extend our sincere sympathies to Mrs. Sandra Wallace and her entire family and all friends and associates.

May his soul rest in eternal Peace.


Photo: ScillyCayAnguilla.com
Update from ANGLEC: 87% of the island has been restored. 3-5 days for remaining "orange areas." Click here to see restoration grid.
News from The Anguillian

Social Security Board and Ministry of Home Affairs' program for unemployment. Article here.
More detail on the 60 million pounds for Anguilla. Article here.

Christmas Tree Lighting Opening Ceremony is today - Thursday, December 14th 2017 @5pm
Roy's Christmas menu: click here.
Geraud's Christmas menu: click here.
Madeariman's NYE menu: click here.
West Green Villa and West End Bay Apartments are OPEN
La Vue is OPEN - operating as an ApartHotel - with rates of $100/night! Update here.
Elvis' BeachBar is open 7 days a week again, and has FREE WiFi
Village Bakehouse re-opens Dec. 18
Sharpy's Shake Shack is closed until Monday January 9th.
CuisinArt Golf Club is open Wednesday-Sunday with tee times from 7:30am-3pm. 9 hole Friday Golf League starts this week at 3pm. Info here.
Flash sale @ Hibernia Art Gallery on Sat Dec. 16th, 9am-9pm. 25-75% off on paintings, wall hangings, jewelry, wood carvings, ceramics and more.
Venus Spa gift certificates available! With the resort currently closed you can arrange via email, cphillips@cuisinart.ai or phone, 264.498.2000 ext 3850. There are a variety of value driven treatments to choose from. Be sure to get your orders in before 10am Friday December 22nd. Spa menu here.
The Big Store has SPECIALS on Samsung Smart LED TVs - limited quantities of 100pcs of 32", 40", 49" available on December 20th, 21th, 22nd, 23rd, 24th. Prices as LOW as it can be ... (Panasonic brand as well) 8am to 8pm everyday until Christmas
A look inside NEW restaurant, JULIANS - A tropical French bistro
Waves are on their way! Board rentals available via Surf AXA.
Latest views of the rebuild @ Garvey's
NEW pieces at SeaSpray Boutique
---
Update - Dec. 11 @9:05am EST
UPDATE from ANGLEC: Power at 75%. Spanish Town (South Hill), Back Street (South Hill- partial), Little Harbour to Blowing Point, Lockrum have been restored. Full update with further restoration times here.
UPDATE from FLOW: Landline, Internet and FLOW TV have been restored to a number of areas including The Valley, Sandy Hill & Long Path. Full update here.
Carimar Beach Club receives award from Anguilla Hotel & Tourism Association for all of their hard work and dedication through the aftermath of Hurricane Irma. So well deserved, a HUGE thank you to Carimar! Post here.
Veya's NEW lunch menu to start Dec. 18 (dinner resumes on this day too). Menu here.
Picante re-opens Dec. 13
Cuisinart Golf Resort & Spa joins Sunset Homes to commit significant resources to renovate Tender Loving Care Home. Update here.
SPECIAL FESTIVE RATE at Spyglass Hill Villa, Dec. 30 - Jan. 6. To enquire, email: info@spyglasshillanguilla.com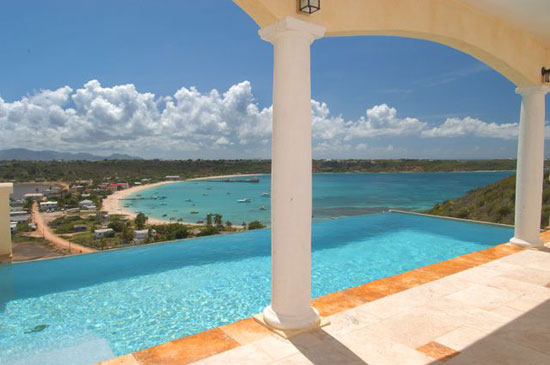 Progress at Garvey's
After a hectic couple of weeks we have made further progress with the repairs and rainproofing of the concrete building. Check out the before pictures and please click on the brief video update from JC Recreational Centre Founder, Louis Price.
Click here to help Louis Price continue to rebuild.
NEW, fabulous Anguilla Lover Collection of mugs, cups, mugs and flasks by Vanessa Croft
Saturday night is Burger Night at Tasty's
Artisan is looking as delicious as ever!
---
Update - Dec. 6 @10:30am EST
RE the £60 million for infrastructure recovery projects, the Chief Minister has stated that the reconstruction of Albena Lake Hodge Comprehensive School and Blowing Point Port are two of the top priorities. Update here.
ANGLEC currently working on Lower South Hill (in the areas of Anguilla Trading, SDA Church), West End (in the areas of Hughes Medical Center, Cove Castles, End of West End Rd.), Blowing Point, Long Bay, Rendezvous West, Barnes Bay (Cap Juluca Rd.). Update here.
Four Seasons Anguilla pushing for a President's Day opening. Article here.
Trattoria Tramonto re-opens Dec. 22
Irie Life is OPEN - in Sandy Ground location
Tropical Sunset is OPEN
Calypso Charters extends $100 roundtrip AXASTRONG special! Details here.
Excellent specials at Nails R Hair
da'Vida puts on the finishing touches
Artisan is BACK!
Great news from Simone Connor of Sandy Island
Happening Dec. 9 -- Welcome Back Scramble at CuisinArt Golf Course
Happening Dec. 9 -- Valley Street Festival!
Happening Dec. 9 -- FREE Mermaiding for kids at Sandy Ground
Shoal Bay Villas soon to be fully air conditioned again
The latest from Limin' Boutique...
For every Footprint you left in the beautiful Anguilla Beaches, create a memory you can wear & cherish.

Delivered to your address of choice! Contact: Liminboutique@anguillanet.com or Message Us
Rendezvous Blues from Garvey's Sunshine Shack
---
Update - Dec. 2 @1pm EST
UK has agreed to provide Anguilla with £60 million of grant support to build back our infrastructure damaged or destroyed by Irma. Update here.
Update from ANGLEC: All sections of the island are either complete or under construction. All teams are working in West End. Power is at 72%. Update here.
Le Bon Pain to re-open Dec. 8
NEW - every TUESDAY NIGHT at ELVIS' = DJ Sugar!
Update from Venus Spa @CuisinArt: The construction team continues to work very hard and has re-evaluated the scope of work still necessary to repair and rebuild the spa. Re-opening will be in January. Updates to come.
Update from Geraud: Due to financial constraints, the shop in South Hill will not be re-opening. In the meantime, catering is still available. Click here for a note from Geraud and for Christmas catering menu.
SeaSpray Boutique is OPEN with beautiful hand-painted crafts
Tropical Sunset's construction is finished! Opening soon.
NEW Business ALERT: Havana Bar opened yesterday evening! Open Thursday, Friday & Saturday nights from 5:30pm until. Drinks only for now. More updates to come!
Amazing news from Sandy Island - they are back! Livin' In The Sun festival to take place Jan. 15-20
Beautiful Shoal Bay West blues & good news from Covecastles
Update from Chief Minister Banks and Governor Foy
---
Update - Nov. 27 @3pm EST
Update from ANGLEC: 65% of Anguilla has been re-connected, including Sandy Ground, Roaches Hill, North Side, Brimigin, Limestone/Black Garden, East End/Copse, Mount Fortune, Junk's Hole, Pond Ground and Island Harbour (East). Update with timelines on remaining areas here.
Anguilla Watersports re-opens Dec. 1 with SUP tours, glass bottom kayak tours, equipment rental (they deliver and pick up) & kiteboarding lessons. For more on Anguilla Watersports, click here. Aqua Park expected to re-open Mar. 2018.
The Mexican Menu is BACK at Elvis'. Menu includes nachos, goat-chos, burritos, quesadillas and Anguilla's BEST fish tacos!
Roy's full menu is BACK and breakfast begins tomorrow @8am!
Tasty's schedule of events:

Daily happy hour = Drink specials from 5-7pm
Tuesday = 12 Avenue performs live every Tuesday evening at 7:30pm
Friday = Finger licking Fridays with $5 crayfish specials
Sunday = Sunday breakfast with omelets, saltfish, Johnny cakes and more
Tasty's is open daily from 5pm. Closed Thursdays. For reservations, call: (264) 584-5734 or 584-2737
Don't Miss It!: Why Knot Pop Up Shop at Johnno's Sunday, Dec. 3
Fabiana is back on the beach Sunday, Dec. 3 at Johnno's! Drop by to take in the good Sunday vibes at Johnno's (live music by Boss begins at 4pm) and browse Fabiana's fabulous creations, including...
Limited edition "dyed naturally" pieces (dyed naturally during the hurricanes of Sept. 2017 - see below)
Classic Why Knot collection in new colors and styles
NEW t-shirts especially for the season... whether you were naughty or nice (see below)
Why Knot hats
Sweet, Anguilla accessories by Anguilla Sand
AND for every t-shirt and hat purchase, $5 goes towards the Arijah Foundation.
Sure to be a wonderful event, don't miss the fun - drop by Johnno's this Sunday, Dec. 3!
Savannah Gallery kicks off the season with 2 exhibitions.
First, "sailing sculptor", Victor Hempel's collection of "Nature Boards" from Bocas Del Toro Panama. Beautifully crafted, these carvings of sea creatures are made with found pieces of driftwood.
Second, a group of "Tree of Life" sculptures from a variety of Haitian artisans, working on the same theme. These round pieces are all fashioned from the tops and bottoms of oil drums in Croix de Bouquet, Haiti.
NEW restaurant coming soon at Quintessence hotel = Julians - Tropical French Bistro will open Dec. 4 with Chef Dominique Thevenet. Menu & restaurant details below.
The latest delicious creation from Tropical Treats: Pumpkin Spice ice cream!
String Band is BACK at Gwen's
Last day to take advantage of Frangipani's Cyber Monday special
Construction is underway at da'Vida!
---
Update - Nov. 20 @2pm EST
FLIGHT CHANGES from Carimar: Those affected from NYC area = Delta, United and American. Philly = American. Charlotte = American. /// JetBlue NOT affected. You can get to Anguilla easily by connecting in Miami and Atlanta to SXM or by going through San Juan. Full update here
ANGLEC currently working on re-connecting Sandy Ground, North Hill, Copse to Island Harbour, Lower South Hill, Little Harbour, Roaches Hill to Limestone Bay.
Ferry schedule to/from Anguilla and Marigot has been updated. 4 more boats added. Info here.
News from The Anguillian
The BIG STORE has received the first load of new items for Christmas. Stop by or call: 1-264- 498-8080
Topaz Villas re-opens Dec. 1 for long-term and short-term rental. They have large generator, persistent WiFi and all the amenities!
Staying in a villa and looking for a private chef? Big & Better Private Catering is open. More info here.
Dolce Vita has RE-OPENED for lunch & dinner! For reservations, call: 264-584-1155
Hibernia to re-open Nov. 24
The fabulous Why Knot is coming to Anguilla THIS WEEK!...
... with NEW, limited edition "dyed naturally" pieces that were dyed naturally during the hurricanes of Sept. 2017.

Stay tuned for details on when and where they will be available in Anguilla this week.
Trattoria Tramonto to re-open Dec. 15
Progress at Picante
NEW from Limin' Boutique: A girl can never have enough Anguilla Flip-flops!
Order your favorite beach style - Meads Bay, Rendezvous Bay, Shoal Bay, pretty in pink Elsie Bay, etc. We are excited to have your new flip-flop created into a pendant or bangle with your favorite Anguilla Sand.

Contact us at Liminboutique@anguillanet.com or message us. We will ship directly to your address of choice.
---
Update - Nov. 18 @1:05pm EST
FLIGHT UPDATE from Carimar: Air France has added Saturday flights from Paris (CDG) starting December 23, 2017, then Daily Flights from March 24 to April 30. Full update here.
More crews arrive from St.Lucia and Jamaica to help ANGLEC with restoration. Restoration times will now accelerate as the teams move through North Side, South Hill and other villages. Latest update here.
A temporary air traffic control tower has been put in place at Clayton J. Lloyd International Airport. UK government has funded the purchase of this system to facilitate re-certification of the airport. The re-certification will allow use of the runway after dark. Update here.
SandBar re-opens Nov. 21 for lunch (11:30-2:30pm) & dinner (5:30-close) and with happy hour 4-6:30pm and live music Saturdays 1:30-4:30pm. Closed Sunday & Monday.
AARF is open: 9:30 - 12:30 & 3:30 - 5:30 Mon, Tues, Wed & Fri and 9:30 - 12:30 Thurs & Sat. Come check out our adoptees!
Villa Amarilla is open with a 50% off special now through Mar. 1
Happening this weekend in Anguilla

Saturday afternoon 1-4pm - 264 String Band @ Madeariman
Saturday night - Natty & The House @ Roy's
Sunday afternoon 3-6pm - Omari @ Flavours

Thursday nights are BACK in Sandy Ground Catch The Musical Brothers next Thursday night, at Elvis'!
Elvis' Mexican Menu is BACK. Click here for menu.
da'Vida's main restaurant is available for all occasions. For bookings, please send email to lloyds@anguillanet.com, vrichardson@davidaanguilla.com or info@davidaanguilla.com.
Tasty's now open dinner only - don't miss Chef Dale's $5 specials on Fridays!
Progress at Palm Grove. To help Palm Grove rebuild, please click here.
Rebuilding in progress at Sunshine Shack
Frangipani's Black Friday + Cyber Monday special
Eating healthy at Roy's - introducing their NEW Power Salad
---
Update - Nov. 16 @12:15pm EST
Anguilla makes Toronto Sun's list of - 7 Caribbean destinations to escape winter. Article here.
ANGLEC has restored power to more than 50% of Anguilla. Full map with timeline for further restoration here.
Update to flight info, courtesy of Carimar Beach Club: United Airlines from Chicago to SXM cuts back schedule and Air Sunshine schedule has changed. Full update here.
Anguilla Stronger Relief Center is open! Updates here.
TODAY in Anguilla: Drop into Grands Vins de France from 5-8pm to celebrate the Beaujolais Nouveau! First glass of wine free, then $5.00/glass and $20/bottle.
Tea Box Lounge now serving breakfast. Terrific write up with mouthwatering photos here by Bikini Sunset.
Elvis' Mexican menu will be available this weekend. Available now: Their $10 menu - burger, fish sandwich, wings, fish bites or jerk chicken strip specials with a beer.
NEW lunch spot near The Valley in Stoney Ground (Rogers Photo Studio Building): Gizelle's Snack 'n' Lunch. Lunch specials & contact info here.
Shoal Bay Scuba re-opens today. To book, email: shoalbayscuba@gmail.com
Calendar updates from What We Do In Anguilla

Livin' In The Sun - moved from Nov. 2017 to Jan. 2018
Moonsplash announced - Mar. 15-18 2018

Lions Community's Annual Christmas Tree Lighting celebration to begin Dec. 13 - Jan. 6. To sponsor this wonderful celebration, please call: 264-476-0161
Yes, Anguilla is open! Terrific video by What We Do In Anguilla.
Darvin Mussington & Co. getting no ready for Friday night at Dad's! Catch them every Friday at Dad's @10pm
Roy's Thanksgiving Menu. Reservations strongly recommended.
Update on the airport from the Governor's office
---
Update - Nov. 13 @1:45pm EST
Team from Mantech in Jamaica arrives to help ANGLEC. Currently working on Junk's Hole, Bad Cox/Welches, Jeremiah Gumbs, Northside, Sandy Ground and South Hill.
Public ferry now running Monday-Sunday. Click here for updated schedule.
CuisinArt Golf Resort & Spa's -- Venus Spa, Tokyo Bay, Golf Course, Italia & Breezes at The Reef -- all re-open Dec. 10
Roti Hut is OPEN in a new location - just across the street. Click here for more.
Gwen's re-opens with the Scratch Band Nov. 19
Essentials is closed. Re-opens Nov. 22
E's Oven lunch specials today: Buffalo wings ($10), Grilled Swordfish ($27) with rice/mashed potato, veggies and plantain. E's Oven is open daily for lunch & dinner, closed Tuesdays.
Elvis was open all weekend with drinks and affordable specials ($10 burgers, fish sandwiches, jerk chicken strips, wings, fish bites, etc.). Grand re-opening with Mexican Menu is next weekend.
Proctors has fresh deliveries of Anguilla's Jammin's Turtle Dove Tamarind, Passion Fruity & AXA Orange Marmalade.
News from The Anguillian

Digicel joins Red Cross with relief distribution. The team handed out palettes of water, canned food, dry foods, beds, pillows, sheets and other household items. Article here.
UNICEF has begun a one-week training workshop at the Anguilla Community College for early childhood practitioners to help nurture children in this time of post disaster. Article here.

A HUGE thank you to the folks of Dreamcatcher Villa who have been posting photos and videos of Anguilla to their Facebook page here
An important cause by Sunset Homes: Tender Loving Care Home for the Elderly, Needs Support!


Tender Loving Care, the labor of love of Founder and Principal Nurse Brenda Hodge, is a vibrant home located in North Valley, Anguilla, offering care for the elderly. It has been serving an important need in the community for the last thirteen years.

Hurricane Irma wreaked havoc on the residence. The thirteen elderly citizens who called this residence home, were forced to temporarily move into the smaller premises of Nurse Brenda's childhood home in George Hill.

Sunset Homes is mobilizing resources to make a pivotal impact on leading the reconstruction of this home so that its residents can return to their own space within safe and comfortable environs.


Click here for information on how you can help.
Beautiful, must-read piece by Vanessa Croft on life during and following Hurricane Irma. Post here.
Blue Waters has re-opened!
Straw Hat's outdoor roof is almost set and the indoor roofs are going to be poured this week
Catch Natty & The House every Saturday 8:30-10:30pm at Roy's
Aqua Mania Adventures Lambada returned to Roy's over the weekend
Tropical Treats never ceases to amaze. NOW available - blueberry Bailey's popsicles!
---
Update - Nov. 10 @12:05pm EST
Help arrives to restore Anguilla's power. A team from Canada arrived this week to support ANGLEC. The UK government is funding a total of 35 linesmen along with with 6 bucket trucks and 2 derrick diggers. Full update here.
ANGLEC outlines plan moving forward with new help from St. Lucia, St. Vincent & Canada. Timeline for total restoration is less than 6 months. Interview here.
UPDATE to Anguilla Ferry Schedule: 2 new ferry times have been added - last boat leaves Marigot @5pm. Ferries in operation are M/V Niki V and M/V Tee Zech. Click here for schedule.
What We Do in Anguilla releases an Anguilla calendar of events (live music, etc.). Click here for the calendar.
This Weekend in Anguilla

Friday Happy Hour at Roy's. Specials = 1.) Roy's Fish & Chips or 2.) Roast Pork with Mashed Potatoes & Vegetables, $15 ea. $5 Dessert: Cookie Pie!
Saturday night - Natty & The House LIVE at Roy's
Sunday afternoon - Omalie 360 is BACK at Ocean Echo every Sunday 1:30-4:30pm
Sunday afternoon - Flavours Caribbean Buffet from 1-6pm, live music by Mystic Vybz Band from 3pm. All you can at buffet for $40 (crayfish, oxtail, mahi mahi, baked drum sticks + rice & peas, shepphard's pie, baked macaroni, coleslaw, mixed salad)

Fundraiser in Long Island, NY This Sunday - Nov. 12 Anguilla Benefit: Mighty Mystic @Verde Kitchen & Cocktails. Info here.
Happy news from Shoal Bay's Madeariman! They have power and are now open Breakfast, Lunch and Dinner 8am-10pm, 7 days/week. Next week Friday = Happy Hour from 6-7pm with Karaoke. Saturday = 264 String Band is BACK and there will be $5 crayfish specials from 1-4pm!
Dolce Vita's store room and laundry room have been completed, and the generator has been installed. Still work to be done. Hopefully will re-open by Nov. 20. Updates to come.
A look at Mango's & Barnes Bay from Imogen Gough
---
Update - Nov. 8 @2:45pm EST
Update from ANGLEC: Island Harbour (West), partial North Side, South Hill (main lines), Sandy Hill (West) and Caul's Bottom have been re-connected. Full update here.
Seaborne releases NEW schedule between SJU and AXA: SJU-AXA flight departs 1pm (arrives 2:05pm), AXA-SJU flight departs 2:35pm (arrives 3:40pm). Flights are Thursday-Monday (no flights Tuesday & Wednesday). New schedule facilitates traffic from NY, Atlanta, Miami, Charlotte, Philadelphia, Boston.
NEW flight info courtesy of Carimar Beach Club. Changes to Delta (Atlanta flight), United (Chicago flight). NEW info here.
Public ferry between Anguilla and Marigot has resumed. Click here for the schedule.
Funtime's service has resumed. Schedule here.
News from The Anguillian

CuisinArt is rebuilding - and none of the staff will be let go throughout the reconstruction and reopening of the properties. Re-opening will happen in three phases. Phase 1 = open Tokyo Bay, Venus Spa, Golf Course + club house, Breezes by Dec. 1 2017. Phase 2 = open The Reef on Apr. 10. Phase 3 = extensive restoration work and exciting renovations are underway to re-open CuisinArt by Nov. 1 2018. Article here.
Interview with Carimar Beach Club's General Manager Mr. Rolf Masshardt - to be commended on his wonderful work housing guests during and immediately following Irma. Article here.
Upper part of Shoal Bay East has been eroded by an additional 40'. Owner of Serenity, Mr. Kenneth Rogers shares observations on the erosion and that he plans to re-open Nov. 5. Article here.

APANY receives US $100,000 to help rebuild Ebenezer Methodist Church. Article here.
Bella Vista re-opens Dec. 1
Surface Solutions has a fresh shipment of plywood (4 x 8 x 3/4). Contact via WhatsApp at 2644767602. When messaging please let us know who you are.
Tea Box Lounge serving breakfast this week.
Rainbow Farms has eggplants, arugula, lemon grass, spinach, basil, mint, tarragon.
Happening Sat. Nov. 11 in Anguilla - Anguilla Music Academy "Saturday Night Live" at the Anguilla Music Academy Courtyard in West End. 8pm-until.
Calypso's $100 RT special and NEW schedule
Savannah Gallery was miraculously spared Irma's full force. Wonderful news sent in from owner Frank Costin today. The Gallery is back open - now open mornings, Monday through Saturday.
Before

After

Limin' Boutique is accepting orders. Info below.
While we are working hard to reopen Limin' Boutique, we will continue to share our product launches, special offerings & our classic pieces. So, sit back & relax and let us bring a little Anguilla magic into your home.
Now accepting on-line orders! Visit us at facebook.com/liminboutiqueanguilla & e-mail us at liminboutique@anguillanet.com to place your order.
Our original hand designed Sterling Silver Triple Sandglobe bracelet embodies Anguilla & her treasures. Create your Anguilla treasure by choosing your 3 favorite 100% Anguilla Sands. Please contact us with further questions or if you would like to place an order. We would be delighted to assist you at Liminboutique@anguillanet.com or feel free to message us.
Sterling Silver
Available with your choice of 3 Anguilla Sands
One Size fits most
8mm round bezels
Handmade by Sand Artists
Lifetime guarantee
One Elegant Sterling Silver Bracelet
3 Stunning Anguilla Beaches
Meads Bay, Junks Hole, Shoal Bay East.

More progress at Elvis'!
A HUGE thank you to Yacht Katharine for spending 14 days traveling 4000 miles to deliver much needed plywood, infant food, craft items and toys earlier today! And a HUGE thank you to Help Anguilla for making it possible!
---
Update - Nov. 6 @1:25pm EST
Blowing Point is now open 7am-6pm to accommodate daylight savings time and travelers arriving from SXM
ANGLEC met with the AHTA to discuss energizing west end. ANGLEC's General Manager, Mr. Gumbs outlined the impact of the limitations on human resources, materials and equipment. He reported of the UK's support - bringing 30+ linesmen and equipment from Canada to restore power island-wide within a quicker timeframe. The intent would be to deploy these resources in The West to achieve the goal of island-wide power before Christmas.
New Customs Duty Regulations - exemptions post-Irma. Info courtesy of ACOCI. File here.
Rechargeable lanterns, battery operated lanterns and power banks are now available at Essentials. Info here.
Sandcastle Pointe Villa re-opens Nov. 15.
Island Dream Properties has villas available: Tamarind Villa, Patricks Bay, Romeo Villa I and II are ready for occupancy with electricity and the option of WiFi. Tamarind and Romeo Villa I and II are available for Christmas/New Years. More villas coming soon. Contact Jackie Pascher to book: pascherj@islanddreamproperties.com
This Sunday - Nov. 12 in Anguilla Omalie at Ocean Echo 1:30-4:30pm
This Sunday - Nov. 12 in New York Anguilla Benefit: Mighty Mystic @Verde Kitchen & Cocktails. Info here.
Elvis' re-opened for drinks yesterday and are back open again TODAY. Food coming soon. To help Elvis rebuild, please click here.
List of vessels authorized to operate, info courtesy of the AHTA.
Let's hear it for British Dependency! Their latest album R.E.D, has been considered for a 2018 Grammy Award in the best reggae album category. VOTE for BD here!
The turtles are back and laying eggs
---
Update - Nov. 3 @1:15pm EST
Air Canada cancels flights to SXM. Flight info courtesy of Carimar Beach Club. Info here.
ANGLEC has re-connected 40% of Anguilla. Projected timelines for areas to be re-connected here.
UK Government makes contract with an international company to provide additional help to ANGLEC. Support will bring 30 linesmen, and essential equipment. Update here.
Water Corporation announcement: Distribution system to supply water is open tomorrow - Nov. 4 from 7am-1pm.
NEW luxury hotel, Quintessence to open on Dec. 1.
The Tea Box is open
Yoga classes are BACK. Sammi Green is holding classes at Dungeon Gym starting next week - Monday/Wednesday/Saturday 9am for $10.
Friend of Anguilla and novelist, Brian Simpson to donate 100% of the profits from the Amazon sales of his novel, Island Dogs to the Bloom's Anguilla Relief Fund. Former Construction Manager at Temenos Resort (now The Reef), Brian and his wife, Michelle (who taught fourth grade at Road School in Blowing Point) fell in love with Anguilla when they moved to the island for 2 years in 2008. Inspired by Anguilla, Island Dogs is a story of five expats from around the world who befriend each other in a bar in Anguilla as each of them tries to put their dysfunctional life back on the right track. More on Brian, Islands Dogs and his effort to help rebuild Anguilla here.
Foundations set, plastering is complete, painting is almost finished at Tropical Sunset. Click here to help Tropical Sunset continue to rebuild.
More good news and lots of progress at Elvis' - hoping to re-open for Sunday! To help Elvis rebuild, click here.
NEW luxury development by Ian "Sugar George" Edwards on Meads Bay, Tranquility Beach breaks ground. Full update here.
---
Update - Nov. 1 @3pm EST
Most of Anguilla still does not have power. The situation is URGENT. To help Anguilla get re-connected, please click here.
Anguilla looks to extend airport runway to 7,000 feet. Update here.
Blanchards on the road distributing food and supplies. Shipping 16 more pallets of food and supplies this week.
Elvis' generator is up and running. They are testing equipment and hope to be open on the weekend. To help Elvis' continue to rebuild, please click here.
Geraud's waiting for power to be re-connected. He will post re-opening information once power has been restored.
E's Oven is OPEN. For take-out, call 264-498-8258 / 729-8258
Fat Cat is OPEN.
REMINDER: Ferryboat Inn now open 7 days/week, Monday-Saturday 12-3pm, 6-10pm & Sunday 12-8pm. Wednesday = Wings Night, Fridays = live music by Musical Brothers.
Updates from Flavours:

TONIGHT: Surf & Turf special for $35 + sushi menu is available
THIS SUNDAY (and all Sundays): Flavours Caribbean Buffet, all you can eat from 3-8:30pm with live music @5pm by Mystic Vybz Band

Positive note from the new owners of Bird of Paradise Villa, who purchased the villa in October, after Irma's passing.
Morlen's Vet Clinic has power via generator (waiting for fuel). Regular working hours should resume shortly. Updates to come.
"Anguilla is a better country for having had Albert Lake. He was without a doubt one of the most generous persons on the island. Houses, businesses, apartments were all built with credit from Lake's Hardware. The debt of gratitude that the country owes him is immeasurable." A touching post by Crispin Books on the passing of Mr. Albert Lake. May Mr. Albert Lake rest in peace.
As of Oct. 13, Anguilla Red Cross' 2 staff members and 41 volunteers have distributed aid to over 7,000 people. The cash program for the most vulnerable is now being put in place. Van Roy (the Director of the Anguilla Red Cross) and his team are currently identifying the most vulnerable, to whom the cash (checks/pre-paid credit cards) will be distributed. NOTE: Anguilla Red Cross donations collected via Anguilla Beaches will be used for a separate, voucher-based program. More updates to come.

(click to enlarge)
Straw Hat's roof has been poured!
Roof on at Trattoria Tramonto
Positive news & Meads Bay blues from Frangipani
---
Update - Oct. 30 @1pm EST
NEW flight info, courtesy of Carimar Beach Club. Info here.
News from The Anguillian
Elvis' slab was poured yesterday. Generator should be installed today. Updates to come.
Body & Soul offering post-hurricane massages 60' for $85. Call (264) 235 8399 or email bodysoulaxa@hotmail.com
Nails R Hair is open for braiding, manicures, pedicures, massages and more
A note from Garvey - rebuilding to start soon & a look at Rendezvous Bay
Sunday's lunch menu at Flavours
A note on the status of Anguilla courtesy of Bonnie Bloom. Bonnie has been doing tremendous work to help Anguilla. Please contribute to her fund here.
---
Update - Oct. 28 @2:30pm EST
ANGLEC makes urgent appeal for aid. Are you a linesman who can help restore Anguilla's power? Do you know linesmen who can help restore Anguilla's power? Please click here for details on how you can help.
UK updates travel info to Anguilla. Update here.
The Reef by CuisinArt to re-open Apr. 10 2018
Caribella's main issue right now is electricity. They will post an update mid-November. Update here.
Power has been restored to CeBlue. They are accepting reservations for Dec. 2017
Tranquil Tides Villa will be accepting rentals beginning Dec. 16 2017
Ferryboat Inn now open for lunch and dinner Monday-Saturday and Sundays 12-8pm. Wednesday = Wings Night. Friday = Musical Brothers.
Best Buy West has hired Chef Smoke of Smokey's for their take-out section. Info with pics here.
Gotcha! Garfield Sea Tours to resume charter services on Nov. 10
TONIGHT: Halloween party at Roy's Bayside Grill
Sandy Island is starting to come back. Click here to help Sandy Island rebuild.
Update from JC Rec Center: The sport court floor is expanding and we have stopped some leaks! To continue to support JC Rec Center, click here.
Mouthwatering specials at Sharpy's Shake Shack
Ruthy's Yum Yum is open with excellent specials. Thursday's specials = Conch Fritters with Key-lime Mango Sauce served with salad or fries for only $8.
Straw Hat ready to pour the roof
---
Update - Oct. 26 @12:15pm EST
FLIGHT UPDATES: Air Transat has canceled flights from Montreal & Toronto, Air France schedule changed - to start May 1 2018, KLM adding flights Mar. 27 2018. Updates via Carimar, more here.
Delta to add more non-stop flights to St. Kitts (from JFK and from Atlanta).
Link Ferry resumes operations today from Blowing Point to the Simpson Bay bridge in Dutch St. Maarten. The boat will depart Blowing Point daily at 8:00am, 10:30 12:15 and 2:30. The boat will be departing St. Maarten daily at 8:45am, 11:10, 1:45 and 3:30. The ferry will cost US$35 per person one way and $60 round trip. Kids will be $20 one way and $40 round trip. Contact: 264-772-4901 7295235 or 7299623. Info from Hadyn Hughes.
Digicel has upstairs work area for clients with WiFi and a/c
Villa Abbey in Shoal Bay is open
TONIGHT: Special Cyprus Roots performance at Dad's @7pm
TOMORROW (FRIDAY): Musical Brothers and food/drink specials at Ferryboat Inn. Stay tuned for updates here.
SATURDAY: Halloween party at Roy's
Calypso's AXASTRONG promotion: from Nov 1, 2017 - January 15, 2018 - roundtrip between SXM and AXA is $100pp including taxi on SXM for arrival & departure. You can also buy in person, but taxi is a special offer included only when you book online!
ONLINE BOOKINGS: $65pp one way (adult) for everyone and INCLUDES TAXI BETWEEN AIRPORT AND DOCK! This is a reservation and we will reserve your seat. It is also refundable according to our usual guidelines.
WALK UP: $55 one way for everyone, not including taxi on SXM. If you choose to do a walk up, we cannot guarantee we will have availability on a particular boat. Taxis are charging about $5pp between the airport and our dock by the police station/bridge in Philipsburg.
Full update with schedule here.
Stay tuned for info to come on later boats.
Coming up: IWAS' 1 Year Anniversary Party, Nov. 3
Rebuilding continues at Picante
Relief Center underway at Four Seasons, part of the Anguilla Stronger initiative
Pool being filled at Frangipani
Straw Hat just about ready to pour the roof
Shoal Bay Sunset from Madeariman
---
Update - Oct. 25 @4:30pm EST
Anguilla Tourist Board launches complete travel resource post-Irma (including re-openings, boat schedules, flight info, etc.). Website here.
ANGLEC UPDATE: Work has begun on North Side - will take approximately 30 days to complete. South Hill must be completed prior to restoring Sandy Ground & North Hill (Sandy Ground damage was extensive). 80% of South West Feeder and Western Transmission line that service Little Harbour and Blowing Point need to be rebuilt. As work is wrapped up in the east, more crews will be deployed to these areas. Full update here.
New Fire Hall and Air Traffic Control Tower now under construction at the Clayton J. Lloyd International Airport. Update here.
Article via The Anguillian: Anguilla To Lose Millions From Closure Of Hotels - Wants UK Aid Up To $16.5 Million Or More. Article here.
Blanchards giving out food and water this Thursday, October 26th and Friday, October 27th from 9:30am - 4:00pm.
The Big Store (Megasavers) is OPEN - 10am to 6pm.
Anguilla Tennis Academy has re-opened. Update here.
Zemi Beach House aiming to re-open for first quarter of 2018. Update here.
La Vue re-opening postponed to end of December / early January 2018. Update here.
Calypso offering roundtrip special of $100 Nov. 1 - Jan. 15. Details here.
REMINDER: Halloween party at Roy's on the 28th!
Spyglass Hill to re-open Dec. 20 with SPECIAL OFFER: Pay for 5 nights and get 2 nights complimentary. Included: Complimentary first day's breakfast stock, meet and greet service, concierge services, housekeeping 6 days per week. Offer Valid April 1 - July 31, 2018. Contact: info@spyglasshillanguilla.com // Cel: 1(264) 235-3666 // Tel: 1(264) 583-3666
Spyglass Hill Anguilla Villa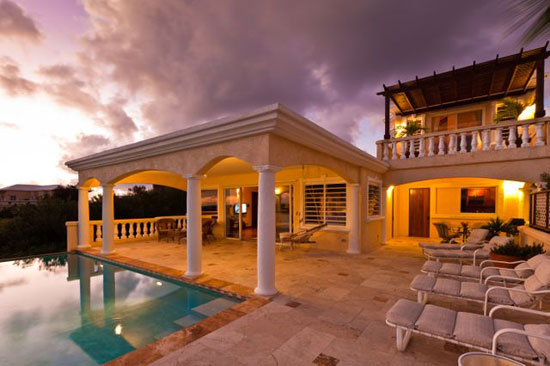 Little Butterfly Villa open with SPECIAL: We pay 50% of your car rental during your stay. Dates April 1 - July 31 2018. Contact: info@sunsethomesanguilla.com // 1-264-235-3666/ 583-3666
Sandy Island is coming back. Following Irma, the entire island was gone. To help Sandy Island rebuild, please click here.
Serene Shoal Bay beach scenes from Madeariman
More progress at Straw Hat
Asian style wings at Sharpy's Shake Shack
Ruthy's Yum Yum is OPEN
---
Update - Oct. 23 @3pm EST
Rebuilding underway at Palm Grove
Straw Hat putting in a new concrete roof over the outdoor deck. More updates to come!
Progress at Trattoria Tramonto
Madeariman is BACK
It was a great weekend for beach days at Meads Bay's Ocean Echo
Today's lunch specials at Tasty's
This past weekend's view at Dad's Bar & Grill
Governor Foy reflects on the past 6 week post-Irma
---
Update - Oct. 21 @6am EST
Updated SXM & SJU flight info courtesy of Carimar Beach Club. List here.
ANGLEC in the Shoal Bay area. Restoration continues!
Meze & Veya to re-open mid-December
Madeariman is OPEN
Funtime to resume operations Oct. 23. Schedule here.
Moondance Villa offering summer rates through Summer 2018
Pumphouse will not be holding their annual Halloween party. To help Pumphouse rebuild, click here.
Roy's to hold Halloween party on Oct. 28. Live music by Niquet & The House @9pm, food & drink specials and PRIZES for best costumes!
Blanchards ships two more 40' containers. Will arrive next week. Updates to come.
REMINDER: Omari Banks LIVE TONIGHT in NYC, spreading the good word of Caribbean Strong. Event info here.
Nails R Hair is open daily (Sundays 1-5pm) and holding SPECIALS (see below). Call 264-581-5247 or 264-498-7379.
Blue Waters in good shape
Demolition begins at Straw Hat
Tasty Friday crayfish specials at Tasty's
Teachers start school with school supplies wrapped by Rotarians, sent by Rotary in USA & Cayman Islands
APANY delivers $130K of goods to Anguilla
---
Update - Oct. 19 @3pm EST
Revised Regulations of Anguilla with reference to the Customs Duty (exemptions), courtesy of the Anguilla Chamber of Commerce & Industry. Document here.
ANGLEC re-connects more of Anguilla, including Little Dix, Long Path and Swing High. Pushing towards West, North and East now. Update here.
MoneyGram customers can now receive up to US $9,999.00.
Ezone has resumed forwarding shipments to St. Maarten via air transport for onward delivery to Anguilla. Customers are encouraged to forward hurricane relief items to the Post Office Home Shopping (ocean freight) address. Update here.
Manoah to re-open Nov. 17
Frangipani's soft opening will coincide with Festive Season. They will be accepting new guests in January.
Straw Hat aims to open for Christmas, to coincide with Frangipani's re-opening.
Hungry's is OPEN with $5 crayfish. Open Monday-Saturday.
Jessica's Place in The Valley has re-opened for lunch. Open Monday-Friday, 11am to 3:30pm. 264-498-9464.
Marie Albert Furniture store open.
NEW Go Fund Me pages have been listed here: Laurie & Deb of Pumphouse, WISE school, Derrick Electronic & Family
Before & After lunch at Sharpy's Shake Shack
Progress at Louis Price rec center. To continue to support Louis Price, please click here.
Fresh vegetables at West End Best Buy
Magnificent Meads Bay blues just outside of Carimar Beach Club
Heartwarming message from Help Anguilla
---
Update - Oct. 17 @5pm EST
Kevin Conboy shares footage of Island Harbour, Meads Bay, Shoal Bay West & Shoal Bay East on Anguilla For Tourists Facebook group. If you haven't joined the group, join here to see the footage.
International & regional mail service has resumed.
ANGLEC has received a small portion of needed materials and equipment. A step in the right direction, this arrival of materials will help continue the restoration progress. Stay tuned as more areas are reconnected.
Progress at Tropical Sunset. To help Tropical Sunset, click here.
Repairs to begin soon at da'Vida
Rebuilding underway at Straw Hat. To help Straw Hat's employees, click here.
Chef Marc Forgione's BBQ fundraiser, Help Anguilla Rise was a smashing success! Held at Chef Marc's restaurant in NYC, the fundraiser pulled in over 200 people and raised over $70,000. Funds raised go to The Anguilla Foundation. An amazing celebration of Anguilla LOVE, a huge thank you goes out to all who attended and to Chef Marc for his generosity and kindness. More pics from the fundraiser here.
---
Update - Oct. 15 @3:45pm EST
Happening TODAY in NYC: Help Anguilla Rise BBQ fundraiser held by Chef Marc Forgione
Anguilla's Jammin rebuilding and regrowing
Nature Explorers Anguilla is reporting excellent birdwatching ahead, having spotted Blue-winged Teal, Northern Shoveler & Ruddy Ducks yesterday
A panoramic view of Meads Bay blue
---
Update - Oct. 14 @3pm EST
About 20% of Anguilla now has power: information from Bonnie Bloom who is doing exceptional work to help Anguilla. Contribute to Bonnie's fund here.
Shoal Bay Villas reports that power will be restored to Shoal Bay area first week of November.
CuisinArt working to re-open parts of the resort (spa, restaurants, golf) by Dec. 2017. Full operation by Summer 2018.
Reflections on Hurricane Irma and the inpsirational story of rebuilding Anguilla in Irma's wake by CuisinArt's Spa Director, Catherine Philips. Article here.
Grands Vins de France has re-opened. They are offering a 25% discount until Oct. 31st. Open Monday-Saturday 9:30am-1pm & 2-4pm. Closed Sunday
FedEx has resumed shipping services in Anguilla. FedEx office is at Old Factory next. Open Monday through Friday 8:00 am to 5:00 pm.
Ken's BBQ re-opens.
Sandy Hill Club is open.
Moondance Villa is open.
Reminder: Pumphouse's Halloween party is ON for Oct. 28. To help Pumphouse rebuild, click here.
A call from AXA Cares Food Bank and Rebecca Taillon (president of AARF): Christmas For The Children of Anguilla.
A dose of RendezBLUES from Trudy of True Anguilla
Last night - Tasty's excellent $5 crayfish special
Ruthy's Yum Yum is rebuilding
Drink with a Meads Bay view at Ocean Echo
Omari Banks to donate funds generated by his new single to APANY
A HUGE thank you to Barbados, St. Lucia, St. Vincent, Grenada, St. Kitts, Montserrat and Guyana who have been ehlping to restore power to Anguilla
---
Update - Oct. 12 @2:15pm EST
Latest SXM flight info courtesy of Carimar Beach Club: Click here.
Mobile networks (and 3G) have been restored to most of the island
Falcon Nest is open
Reminder: DJ Sparta & specials tonight at Tasty's
This weekend at Roy's: Happy hour specials on Friday, live music by Generate with Omari Banks on Saturday @7:30
Coming up in Long Island, NY on Nov. 12: Anguilla Benefit: Mighty Mystic @ Verde Kitchen in Long Island. Details here.
Information courtesy of the Anguilla Tourist Board:

Frangipani Beach Resort, Quintessence Boutique Hotel, La Vue Boutique Inn and Masara Resort are planning for a December 1st opening.
CeBlue Villas & Beach Resort looks forward to welcoming guests for the season; their sister property Fountain Residences will also be open for Festive, as will the Rendezvous Bay hotel.
Several Villa rentals will also be back on the market for the Christmas season, some as early as the US Thanksgiving. They include Sunset Homes' Spyglass Hill, overlooking Sandy Ground; Properties in Paradise villas Beaches Edge, East & West; Cerulean, Santosha, Arushi, and Zenaida. Leviticus Lifestyles is accepting villa reservations from November 15, 2017; their properties include Kishti Villas on Meads Bay.
Of note is that the spectacular Bird of Paradise Villa was sold to investors post-Irma, a great vote of confidence in our island as a safe and worthwhile investment.
The Four Seasons, Malliouhana, and Zemi Beach House are targeting the first quarter of 2018 as the time frame for reopening to guests. The CuisinArt Golf Resort and Spa and the Reef by CuisinArt anticipate a soft opening by Summer 2018.
The Belmond Cap Juluca had closed in August for a long-term, multi-million-dollar renovation; their proposed re-opening date of November 2018 remains unchanged.
Music schedule at Dad's: every Friday 7pm Darvin Mussington & Co, every Sunday 7pm DJ Sugar. More to come!
A look at Patsy's Seaside Villas whose villa Serinity lost its sliding doors when the ocean rushed in, destroying everything in its path and leaving 8" of sand and debris in the building. Help Pasty's rebuild here.
Progress at Anguilla Great House
Tropical Treats served up pistachio and Twix ice cream yesterday
Mouthwatering meals at Sharpy's Shake Shack
ANGLEC working hard to restore power. Many in The Valley and Crocus Hill areas have been re-connected.
---
Update - Oct. 10 @5:50pm EST
SXM accepts first commercial flights today. Up to date flight info here.
Fruity Web is open. New website here.
Artisan did not suffer major damage. Will be re-open for the season.
Reminder: Live music & specials tomorrow evening at Flavours
Blanchards Relief Center ordering more supplies. Follow them here for updates on when the next shipment will arrive.
GB Express' vessels were spared Irma's wrath. Operations to resume Oct. 21
Calypso adds a 3:15pm boat to SXM and a 4:00pm boat to Anguilla. They are also now operating on Sundays, too. UPDATED SCHEDULE =
AXA to SXM: 945am, 1130am, 315pm
SXM to AXA: 1030am, 230pm, 400pm
7 days/week, $65 USD per person, each way
More details here.
Uplifting note on the state of Anguilla & Carimar Beach Club post-Irma. Update here. Carimar is accepting guests who need a place to stay until end of November. Dec. 1 marks the hotel's soft opening with a special 15% discount. Official re-opening is Dec. 21. Post here.
A must read on what to expect this tourism season in Anguilla by Neil Freeman of Tranquility Beach, Beaches Edge and Villa Alegria: Click here for the article.
Progress at Picante
Today's lunch specials at Tasty's
Thomas Kelly's second 40' container is on its way to Anguilla
What a difference 1 month makes! Wonderful video by Kenroy of Leviticus on Anguilla's progress post-Irma.
---
Update - Oct. 9 @4:50pm EST
Seaborne has been flying into AXA directly from SJU.
SXM re-opens tomorrow. Most up to date SXM flight info courtesy of Carimar Beach Club. Info here.
Paradise Cove is open. They re-opened one day post-Irma, accommodating displaced guests and relief personnel. Official post here.
Sharpy's Shake Shack is OPEN. Menu here.
Aqua Park to re-open for the season
Help Anguilla's Amazon Wish List items that were sent to Puerto Rico are now on their way to Anguilla (following Hurricane Maria). The team has also been able to provide transport of many pallets of relief items to friends in Puerto Rico who have donated use of their warehouse long before hurricane Maria impacted the island. Official update here.
A HUGE thank you from the Ocean Echo family to everyone who helped to rebuild the restaurant. Ocean Echo re-opens today, Oct. 9.
Family dinner package at Sharpy's Shake Shack - broiled fish with 4 sides
Yesterday's specials at Roy's, including the famous Sunday roast lunch
Save the date for Sunday's at Dad's. DJ Sugar's Sunday sessions are back!
The American Flamingo has returned to Anguilla
Children have returned to school
Terminal at Blowing Point has been demolished to be rebuilt
---
Update - Oct. 7 @6:30am EST
American Airlines offering $99 flights to SXM until Oct. 29. Update here.
Anguilla Post Office will resume normal hours (8am-3pm Monday-Friday) on Oct. 9
FLOW providing post-paid customers with 10GB data booster free.
Ferryboat Inn aiming to have rooms ready for December
TODAY - Geraud's giving out baked goods at the rock oven in South Hill @8am
Tonight - Live music at Roy's, Live music & specials at Flavours
This Sunday - Boss at Johnno's from 3pm, DJ Sugar at Dad's
This Halloween - Oct. 28th Pumphouse Halloween Party!
This Halloween - Oct. 28th 5-8pm costume party with movies, games and prizes at Magic City
Every Thursday - BBQ, Beers & Beats at Tasty's with music by DJ Sparta
Junie's has car rentals available. Email: info@juniescarrental.com
A look at Shoal Bay Villas now
The old Straw Hat did not survive Irma
Albena Lake Hodge Comprehensive School demolished
Nature Explorers Anguilla reports the returning of migrant birds. Unfortunately, crucial vegetation was largely destroyed. 10% of Nature Explorers tour revenue will go towards replanting the wetlands. Book your tour here.
Dolce Vita pours foundation
Madeariman aiming to open next weekend
The Anguillian's Hurricane Irma edition is on newstands
The Fountain will be ready for the season
---
Update - Oct. 5 @5:15pm EST
SXM re-opens Oct. 10. Not all flights are resuming right away. Carimar has up to date airline information. Most recent update = Air France to restart service Mar. 25. For full list of flight info by Carimar, click here.
Seaborne's SJU-AXA flights running today, Saturday and Sunday. There will be 3 flights/week.
Dad's re-opens on Fri. Oct. 6 with live music by Darvin Mussington himself @7pm and on Sunday - DJ Sugar @7pm
KAR's is open for business. They can restore your Stainless Steel as new. Contact: 264-584-8865 or 264-235-8865
Process for bringing in generators: Info by Radio Anguilla.
Reminder

Roy's has live music (Natty & The House), specials and fundraiser on Friday & live music (Generate) on Saturday
Flavours has live music (DJ Kue) and specials Friday & Saturday
Geraud's serving free baked goods Saturday @8am at the rock oven in South Hill
Dolce Vita to re-open Nov. 15
Sandy Hill Club cleaning up
Beautiful Long Bay blues at Elements Villas
UNICEF to help children cope with the trauma post-Irma
As of Oct. 3, Anguilla Red Cross' 41 volunteers have reached 6,777 families with aid. They are currently developing a cash program for Anguilla's most vulnerable. More updates to come.

(click to enlarge)
---
Update - Oct. 4 @6:15pm EST
SXM airport re-opens for commercial flights on Oct. 10. Update here.
List of airlines flying into SXM & SJU courtesy of Carimar Beach Club. List of flights here.
Calypso running boats SXM-AXA Monday-Saturday. Boats leave TO SXM at 9:45am, 11:30am. Boats leave TO AXA 10:30am, 2:45pm. Residents can go over, but must come back the same day. $65 USD per person each way, cash only. Call Rosmund at 1-264-476-8504 or in SXM, call Jasmin at 1-721-554-3188.
FLOW has restored most of the company's LTE mobile sites.
THIS WEEKEND AT ROY'S: FRIDAY: Happy Hour 5-7 PM with $15 entrees and a $5 dessert. On the menu this week: 1.) Fish & Chips or 2.) Roast Pork with Mashed Potatoes & Vegetables. Dessert: Carrot Cake!

THEN from 7:30 on, enjoy Natty and The House as they entertain at Roy's and raise funds to help the Anguilla Schools replace needed supplies for the upcoming school year.

SATURDAY night the band Generate will play at Roy's from 7:30 to 10. Come out, join friends and have a fun and relaxing night!
Best Buy resumes normal business hours. East: Sunday- Friday: 7am-8pm Saturday: 7am-9pm // West: Every day: 7am-8pm
NEW supplies arriving at Pampered Pets. They are open 8am-1pm this week. To schedule a grooming, call: 264-235-6204
This Saturday: Geraud's offering FREE baked goods at the rock oven in South Hill from 8am.
Mighty Mystic & Band to hold a benefit concert on Long Island, Sat. Nov. 12. Updates to come.
AARF flies 18 Hurricane Irma survivors via Anguilla Air Services to SXM. They are now on their way to their new forever homes in the US.
70 tonnes of corrugated iron roofing destined for Anguilla this week from the UK government and transported by the Netherlands. Post here.
Four Seasons, Cap Juluca, Malliouhana and Zemi Beach form the Anguilla Stronger Emergency Relief Fund (U.S. non-profit 501(c)3 organization). Details here. Help Anguilla here.
Blowing Point gets taken down in preparation for the building of a NEW ferry terminal.
Picante moves forward. More damage than previously anticipated.
Progress at the Anguilla Tennis Academy
"We are strong and resilient people and we are determined to rebuild our country as quickly as possible," a message from Perin Bradley, Anguilla Deputy Governor and Head of the Recovery Task Force
---
Update - Oct. 3 @6:40pm EST
Seaborne resumes flights between SJU and AXA - 3 times per week. DEPART San Juan (SJU) – 12:10pm ARRIVE Anguilla (AXA) – 1:15pm. DEPART Anguilla (AXA) – 1:45pm ARRIVE San Juan (SJU) – 2:50pm. Click here to book.
Comprehensive and up to date look at flights to/from SXM and SJU courtesy of Carimar Beach Club. Flight information here.
Water production is currently limited. Water rationing has begun. Full update from Water Corporation of Anguilla.
The Anguilla Archaeological and Historical Society working to assess damage to historical buildings and to build a more secure roadmap into preserving heritage. Update via Radio Anguilla.
Department of Disaster Management conducting data collection sessions for consideration for relief/recovery. Details here.
TOMORROW - Surf n Turf specials (steak tenderlion in a green pepper sauce or lobster with lemon butter - served with garlic mash and stir fried veg for $35) at Flavours with live music by DJ Kue. Kitchen closes at 9:30pm, DJ Kue 6-11pm.
THIS FRIDAY - Natty & The House Benefit Concert at Roy's Bayside Grill from 7:30pm until. All funds raised will be donated to local primary schools for purchase of school materials. Raffle tickets will be on sale one (1) ticket for US$1.00 and six (6) tickets for US$5.00.
Coconuts open for lunch everyday. Anguilla Great House looking for a partial opening in Dec. Full update here.
Covecastles' beachfront villas are still standing. Interiors (terra cotta tiles, clay vessels, wood shutters, wicker furniture, etc.) will all be replaced. Clean up has begun and will be followed by a full renovation. Re-opening will be in 2018. Full update here.
Christian's famous burgers and wings are back at Ferryboat Inn
A note of positivity from Pumphouse
Progress at Straw Hat. News to come next week.
Post-Irma look at Blowing Point.
---
Update - Oct. 2 @4:30pm EST
Non-residents and vacationers are all able to enter Anguilla. UK Government travel advice here.
Seaborne to resume SJU/AXA flights on Oct. 5
Winair to begin SXM-Curacao flights this week. Update here.
Ferryboat Inn is open 5-10pm. Wings available.
Ben's Pit Stop has opened with pizzas and French specials (4-9pm daily)
Andy's to open on Oct. 9 8am-5pm
Tropical Treats serving slushies at the People's Market today
Albena Lake Hodge Comprehensive School re-opens today (using shift system). Full update on schools re-opening here.
Albert Lake's has tarpaulin, gensets and chainsaws
Next issue of The Anguillian will be Oct. 4. Special issue on effects of Hurricane Irma on Oct. 6.
Tropical Sunset begins to rebuild. To help Tropical Sunset, click here.
Today's lunch specials at Tasty's: Grilled Mahi Mahi, chicken in coconut curry sauce, lobster salad, penne pasta with meat sauce, and our grilled spicy corn & smoked BBQ chicken and ribs!
A look at CuisinArt Golf Resort & Spa
APLO & Thomas Kelly's container being loaded and prepared for shipping
Trattoria Tramonto begins to pour concrete.
Roy's repairing the roof on the pavilion.
Update from Anguilla Great House: Winds took nearly all rooftops, some buildings suffered structural damage. The kitchen and bar of the poolside restaurant is intact, but the roof was taken. The front office suffered tremendous damage. Rebuilding is underway. Full update here.
---
Update - Sept. 30 @5pm EST
SXM reporting $100 million in damages to airport. Full update on extent of damages here.
Update from Help Anguilla RE Amazon Wish List in light of Hurricane Maria affecting San Juan: Click here for the udpate.
West End Bay Apartments open
Ferryboat Inn opens today with a limited menu
CuisinArt aims to re-open August 2018
NOTE: If you are traveling through Antigua with a pet, you NEED a health certificate from an Antiguan vet. Antigua Immigration uses: Dr. Nneka Hull James, 268-728-2495 / Email: nhulljames@gmail.com
REMINDER: Flavours has live music, eats and drinks 'til 10pm tonight
For an updated list of OPEN business, click here
A HUGE thank you to Haydn Hughes for the updates on Anguilla's Dock in St. Maarten and Anguilla Great House.
Anguilla's Dock in St. Maarten (Dutch Side)
Anguilla Great House shows significant damage
Tasty's served up $5 crayfish with $3 sides and live music by DJ Deany yesterday evening
Laurie & Deb of Tradition bring in emergency supplies
---
Update - Sept. 29 @5:15pm EST
Seaborne to resume flights to/from SJU and AXA tomorrow
Anguilla Air Services granted permission to operate daily flight to/from SXM. Update here. SXM otherwise remains closed. That news here.
Frangipani to re-open Dec. 1
Tropical Shipping will arrive with Best Buy Anguilla Produce tomorrow.
Morris Vanterpool Primary School reopens on Oct. 4 at Mr. James Hodge's (aka Jim Lewis) apartments
List of rental car companies OPEN. If you know of any other rental cars currently operating, please comment here.
REMINDER: Live music, eats and drinks tonight & tomorrow 'til 10pm at Flavours
ATB update on the state of Anguilla: Anguilla's recovery is proceeding at an extraordinary pace. Phone and internet communications have been restored to most parts of the island. Roads and beaches have been cleared, there are no longer lines at gas stations, and grocery stores are well provisioned. Many local restaurants have reopened, along with a number of hotels that are housing relief workers and UK government officials. Significant progress is also being made on the restoration of the electricity grid; power lines to many villages on the central line through Crocus Hill and The Valley have been restored in the three weeks following Irma.
ATB Airport Update: The British government will be responding to the need to expand Anguilla's airport. A team from the British Corps of Royal Engineers will oversee the project to extend the runway by 600 feet from its current 5,400 feet. This extension will allow the airport to accommodate operations from larger aircraft, including the B-737 series, used by a variety of North American carriers. The airport will remain open to private and commercial aircraft during this planned expansion period.
ATB Blowing Point Update: In the aftermath of Hurricane Irma, the terminal at Blowing Point will be demolished. Architectural plans have already been commissioned for the design and construction of the new facility. Construction is expected to begin shortly, at which point a more detailed timeline will be provided.
Irma damages Anguilla Youth Sailing Club.
ANGLEC restores 6% of island's power. As of last night, working on George Hill road, The Valley, Stoney Ground and Rock Farm.
Road School demolished.
Picking up the pieces at Nat's Palm Grove. Click here to help rebuild Palm Grove.
Beautiful Meads Bay
---
Update - Sept. 28 @6:45pm EST
Winair looking into adding flights to/from San Juan and SXM.
Malliouhana said to re-open April 2018. Waiting on official update.
La Vue to re-open on Dec. 1. Will make exceptions and open a bit earlier for travelers in need of a place to stay. Update here.
Calypso ran boats to SXM for people IN TRANSIT today. Update here.
NAPA has generators for sale.
Best Buy in East End now has pizza.
Timelapse video of Hurricane Irma hitting Cane Garden Bay on the island of Tortola (BVI)
This Sunday at Johnno's: Beach Fish Fry with fried fish, conch soup, Johnno fry cakes, crayfish and live music by Boss.
Reminder: Flavours has live music tomorrow & Saturday 5pm-10pm
Shoal Bay Villas fix their beach and trees.
Plants for sale at Anguilla Garden Center.
Anguilla Tourist Board establishes Voluntourism initiatives. More updates to come.
HMS Ocean brings more aid to Anguilla.
---
Update - Sept. 27 @5:40pm EST
Princess Juliana Airport still under Dutch military control. There is no functional beacon and radar system. Full article here.
Starting Oct. 29, KLM will operate two instead of four flights to St Martin. Flights will stopover on Curaçao. Official update.
Winair working to establish a SXM-Curacao flight for connecting flights. Updates to come.
More news from St. Maarten: First cruise ship bringing passengers is expected on Nov. 11. Article here.
SJU flights are delayed due to radar functionality limitations. Airport is operational but on a limited schedule. There are approximately twelve commercial flights scheduled daily. International flights have not yet been authorized. Follow here for more.
Cayman sends second relief flight with medical team and supplies to Anguilla.
Anguilla Community College to resume classes early Oct.
Mr. Bonnie Lewis of J & B Gases in Corito is offering complimentary ice to those who need to refridgerate medication.
It is with a heavy heart I write that Nico's has closed permanently. If you would like to purchase restaurant equipment, call: 264-772-1990.
Properties in Paradise has villas available for Festive and Winter Season. Contact: katie@propertiesinparadise.com or +1 (264) 235-2816
Reminder: Marc Forgione hosting Anguilla fundraiser in NYC on Oct. 15. Details here.
Irma completely demolishes Elite Restaurant.
View of Island Harbour from Elite.
Flavours opens for lunch and dinner. Don't miss this Friday's & Saturday's event with live music by DJ Kue.
Tasty's smoker is serving up BBQ chicken, ribs, grilled fish and from the kitchen - spaghetti bolognese.
Run For Life Fundraiser this Sept. 30. Proceeds go to Anguilla and Dominica Red Cross.
---
Update - Sept. 26 @7pm EST
ANGLEC re-connects power to the Court House, the Clayton J. Lloyd International Airport, CIBC Bank and the Police Station.
CIBC First Caribbean waives payment due dates for month of September.
Coral Reef Bookstore open 8am-4pm on weekdays, 9am-4pm on Saturdays.
Red Cross aid worker reveals crippling damage of Hurricane Irma as he helps rebuild Anguilla. Article here.
Blanchards' next distribution of supplies will be this Sunday & Monday, October 1st & 2nd from 9am-4pm at Blanchards Restaurant.
SHIPPING UPDATE: The NY address is for PUBLIC goods only. Shipment to leave on Oct. 5 and then once/month for some time. To ship to specific individuals, please see Tropical Shipping info.
Join Chef Marc Forgione on Sunday, October 15th in NYC for a Caribbean BBQ to help rebuild Anguilla. Fundraiser details here.
Why you shouldn't cancel your Anguilla vacation: Sandy Island's Simone Connor shares 5 things to do on your next trip to our shores.
British soldiers assist in cleaning Ebenezer church.
A word from Governor Foy on Anguilla's resilience as the island begins to bounce back.
Ferryboat Inn repairs and rebuilds.
Repairs to Roy's pavilion underway.
Anguilla's Jammin' back up and running.
Post-Irma views from CéBlue.
---
Update - Sept. 25 @6:45pm EST
Blowing Point temporarily resumed operations today from 10am-3pm to allow St. Maarten nationals to return to St. Maarten and to allow Anguilla nationals/residents to return to Anguilla.
Seaborne flights canceled until Sept. 28. Post here.
Note from Anguilla Post Office: Mail to all destinations outside of Anguilla has been temporarily suspended after the passage of hurricanes Irma and Maria which have significantly impacted the transit hub at Princess Juliana International Airport through which Anguilla's mail is routed. Update here.
CuisinArt & The Reef anticipating closure for restoration to last through the summer of 2018.
Zemi Beach House cancels reservations through end of Oct. Article here.
Dungeon Gym offering extended post-Irma hours. Open 4:30am-7pm.
Roy's Fishing Service sold fresh fish and lobster under the tamarind tree in The Valley this morning.
SHIPPING ITEMS: Waiting on information for the NY address - if you can send items to specific individuals via this address. In the meantime, please see info on Tropical Shipping to ship to friends & family in Anguilla.
Picante rebuilding.
APANY's 40 foot container with relief supplies to ship on Sept. 27
Good Korma shows significant damage.
Irma blew out Crocus Bay's famous tamarind tree to Crocus Bay's shores.
---
Update - Sept. 24 @6:15pm EST
Trans Anguilla operating scheduled flights to St. Kitts for $100-200. Book online here.
St. Gerard's Saturday night Mass will be at 5pm. St. Gerard's suffered some damage to stain glass windows. Otherwise, OK.
MacDonna's QFC has re-opened. Menu here.
Traditional Sunday roast lunch returns to Roy's Bayside Grill.
Vanessa Croft shares her family's heartwrenching experience of Irma. Article here.
ANGLEC working night and day to restore power.
Destruction at Karla's Grill & Bar
28 tonnes of supplies delivered by Royal Air Force yesterday.
APANY collects relief supplies.
Help Anguilla on the ground and in action, delivering supplies in Anguilla.
UK helps rebuild the Blossom Centre.
---
Update - Sept. 23 @6:30pm EST
Grand Case Airport re-opened today.
SJU has re-opened for select flights. More info here.
Boss playing at Johnno's tomorrow (Sunday) afternoon.
Mango's assessing damage and beginning to rebuild. Will not be open for Christmas 2017.
If you are in NYC tomorrow, please support "Restore America's Paradise" fundraiser for USVI & Anguilla. Details here.
A huge shout out to Kenroy Herbert and his team who began the island-wide clean up today. Island wide clean up continues tomorrow.
Article on Sept. 17 by NYT shows damage to Anguilla: On Anguilla, the storm "substantially damaged" some 90 percent of government buildings, as well as electricity infrastructure and the main water supply, according to the International Organization for Migration.
Fresh seafood, chicken & ribs at Tasty's.
Tradition to arrive home in Anguilla tomorrow with supplies.
Shoal Bay Villas hard at work to re-open for Nov. 1
More Meads Bay coverage from the outstanding Imogen Gough. Imogen, thank you so much for sharing these photos of beautiful Meads Bay.
Anguilla Tourist Board cleans Shoal Bay East.
---
Update - Sept. 22 @5:45pm EST
All commercial flights canceled to St. Maarten until Oct. 27
Quintessence's opening to be delayed. Article with owner Fieger here.
Beaches Edge villa to re-open in November
Villa Alegria to re-open in December
Covecastles will not be open for the 2017/2018 season due to the extent of damage
Many of Properties in Paradise's villas withstood the storm. Updates to come on rental availability.
RE the NY shipping address - shipping from NY to Anguilla is FREE of charge.
Kenroy Herbert of Leviticus' island-wide clean up scheduled for tomorrow and Sunday.
FLOW holding a family movie night in Telecoms Parking Lot on Saturday from sunset-11pm.
Word of Life Ministries & Merchants Market will be providing FREE meals Sept. 24 at 11am at the Word of Life Ministries in Rey Hill.
Corner Bar pizza is open
Anguilla Tourist Board working to rebuild Anguilla. First intiative took place yesterday - the cleaning of one of Anguilla's premier beaches, Shoal Bay East
A word from Trudy Nixon of True Anguilla on Irma and the aftermath. Article here.
Branches of Learning demolished by Irma. To help: 1. Visit: https://www.apa-ny.org/donate-to-projects 2. Click DONATE next to BIG On Learning 3. Complete PayPal Donation MUST include in the Memo section: BIG On Learning
Tropical Treats served ice cream at FLOW today.
A look at Blue Waters.
Blanchards Restaurant is operating as a hurricane relief center.
Nature Explorers Anguilla shows shorebirds returning to the wetlands.
A HUGE thank you to Imogen Gough for her updates. Today she shares a look at Road Bay and Meads Bay.
East side of Meads Bay shows a higher tide line
Relief aid continues to arrive via Road Bay.
---
Update - Sept. 21 @6pm EST
Anguilla Air Services to resume flights (to St. Kitts and Antigua) tomorrow.
ANGLEC has re-connected power to the hospital.
FLOW mobile service has been restored to Bad Cox, Little Dix, Welches, Island Harbour and Sea Rocks
The New Testament Church of God will be offering free lunch tomorrow from 11:30am across from NCBA.
UPDATE ON SHIPPING ITEMS TO INDIVIDUALS: The most reliable information that has been sent in is the NY address here. They are supposed to be shipping a container next week Thursday.
Bamboo Beer Box has been totally trashed. Fishie is currently in Jamaica.
German station, ZDF interviews Bankie Banx at The Dune, Mirabel West, Rolf of Carimar, Ingrid Parker, Victor Banks & others post-Irma.
NOTE: If you were booked to fly to/from SXM from now through the end of October, please contact your airline to check your flight's status. Many airlines (ex., AirFrance, KLM, AA, JetBlue, etc.) are offering opportunities to change flights at no cost and/or refund in full in light of flight cancelations.
ECCB disburses 1 million EC to each Anguilla and Antigua & Barbuda for relief and recovery.
Kenroy Herbert spearheads island-wide clean up for Saturday and Sunday.
A word from Garvey.
A look at where Palm Grove once stood with Nat's daughter, Natalie.
Rebuilding begins at Trattoria.
---
Update - Sept. 20 @5:30pm EST
Hurricane Maria devastated Dominica last night, hits Puerto Rico today. Anguilla received tropical storm effects. Tropical Storm Warning and Hurricane Watch has been lifted for Anguilla.
ANGLEC's plant in Corito has been re-connected. Focus is now on the hospital.
FLOW restores mobile service to Stoney Ground, Cauls Bottom, Tackling and Little Dix.
Blue Waters did not suffer structural damage. Should re-open on schedule. Check back for updates.
CéBlue to re-open on schedule. Previous re-opening date was mid-October.
Frangipani re-opening date pushed back to Dec. 2017
ABC Supplies running a 15% store wide discount.
Nails R Hair will be open from Sept. 21-23 from 8am to 1pm. Appointment only. Call 264-584-7377, 581-4247 or 235-4615.
Proctor's & English Rose opened today.
Spirit planning relief flights to SXM on Sept. 22. Flights are otherwise suspended. Travel advisory here.
Hurricane Maria brings 2 feet of sand back into Trattoria Tramonto.
Hurricane Maria brings waves to Sea Feather's area.
Blanchards Hurricane Relief Center to open Sept. 23. Generators to arrive Sept. 27.
Significant damage to Anguilla's Jammin's aquaponic garden. Tilapia survived.
Recovery begins at Frangipani.
---
Update - Sept. 19 @6pm EST
Hurricane Maria hit Dominica as a Cat 5, now approaching Puerto Rico and St. Croix. Anguilla not in the cone. Received Tropical Storm effects (currently under Tropical Storm Warning and Hurricane Watch). NHC update here.
Update from Four Seasons Anguilla's Suzanne Willis: As you can imagine, ownership and Four Seasons is moving heaven and earth to open Four Seasons Resort and Residences Anguilla as soon possible. I know we definitely will not reopen in 2017 but it's incredibly difficult, at this time, to know exactly when we will reopen. We're very hopeful it will be sooner, rather than later. Stay tuned to this page and to Four Seasons Anguilla's social media as Suzanne will be sending me and posting frequent updates about Four Seasons Anguilla's re-opening.
Rendezvous Bay Hotel has begun process of recovery. Goal is to open in December.
Josveek Huligar shares 360° virtual reality photos of Anguilla post Irma. A big thank you, Josveek for all of your dedicated work and for sharing these photos. View photos here (best viewed in Safari).
Blanchards Relief Center UPDATE: Shipping delayed due to Maria. Check back for center's opening date. Generators expected Sept. 26.
How to help the animals of Anguilla. Click here.
Substantial damage to Arawak Beach Inn
Where Palm Grove once stood. Help Palm Grove rebuild here.
W.I.S.E. Anguilla update from Gabriele Klaren: The classrooms and workshops are cleared of debris and water damaged equipment and materials. The driveway is clear and the backhoe and crew will finish clearing the schoolyard tomorrow. The roofers are putting up the tarpaulins from sunrise. The staff is working very hard, with an iron sense of humor. We must get back up. Soon. WISE students need to get back to school asap. They are getting bored and mischievous.

Photo: Gabriele Klaren
Anguilla National Trust conducting damage reports on erosion, wetlands and beaches. A HUGE thank you to Kevin Archibald for his tremendously hard work, providing photos and videos in this difficult time.
Coconuts at Anguilla Great house is serving drinks (NOTE: may be closed today due to Maria).
Tasty's is open with happy hour specials (NOTE: may be closed today due to Maria).
Tropical Sunset shares a photo of Shoal Bay East. Still beautiful.
---
Update - Sept. 18 @4:30pm EST
Hurricane Maria strengthens to a Category 4. Anguilla under Tropical Storm Warning and Hurricane Watch. NHC advisory here.
The Department of State continues to warn U.S. citizens to avoid travel to Sint Maarten due to Hurricane Irma. Advisory here.
The Montserrat Bottling Company donates 400 gallons of Soufrière Springs Water to Anguilla Relief Effort
Roy's closed today - as restaurant is normally closed on Monday until Nov. 1. Supposed to re-open tomorrow, but may be closed due to Hurricane Maria.
Mass has resumed at St. Gerard's church.
Western Union not yet operational in Anguilla.
Seaborne Airlines will only fly one more flight - on Tuesday to St. Croix. Moving fleet to Bonaire in light of Maria. All other flights canceled through Thursday. Reports to come on resuming flights.
As of 2:30PM Sunday September 17th 2017, Anguilla Air Services has suspended all operations in preparation for the passage of Tropical Storm/Hurricane Maria. Flights will resume as soon as an all clear is given.
Significant damage to Arawak Beach Inn.
Help Anguilla has lift off! Not one but TWO planes of relief supplies safely landed in Anguilla yesterday. The incredible volunteer team has been unloading and sorting through several tons of donated goods, re-packaging them for distribution and more.
These supplies are now out for delivery. The amazing team of volunteers has been serving people in more remote villages that have not been able to leave their house, or may not have a car or money to do so. The spirit of Anguilla's strong community is well and alive.
Properties in Paradise reporting little damage to their villas. Cerulean Villa will re-open for this season.
Coconuts at Anguilla Great House opened today with Garvey Lake manning the bar. Huge thank you to True Anguilla for their coverage.
---
Update - Sept. 17 @7:30pm EST
Hurricane Maria strengthens to a Category 1. Anguilla under Hurricane Watch.
Report states that CuisinArt will not open until Sept. 2018 (waiting on official update with official re-opening date).
Scilly Cay suffered damage to dock, gazebos and beach.
International Wines & Spirits still operating. For more, contact: Info@iwas.ai
Johnno's open Thurs. - Sun.
Anacaona will not re-open as scheduled (October 10th, 2017). In the process of evaluating damage.
Sandy Island now.
Blanchards Relief Center opens Sept. 20
A HUGE shout out to Kenroy Herbert of Leviticus who has been sharing videos of Anguilla since Irma passed. His coverage, at a time when Internet connection is at a minimum, is nothing short of heroic. Today, he shares a look at Rendezvous Bay.
Lunch at Tasty's today.
Coverage from CNN: A Paradise On Hold
---
Update - Sept. 16 @7pm EST
Tropical Storm Maria strengthens. Antigua, Barbuda, St. Kitts, Nevis & Montserrat under Hurricane Watch. Anguilla Tropical Weather update here.
Tasty's has re-opened. Call 264-584-2737 for more.
Hot Johnny Cake fundraiser tonight at 7PM at Roy's.
For the latest from Help Anguilla (who is bringing thousands of pounds of relief supplies into Anguilla daily), follow them on Facebook here.
Turtle's Nest has suffered "enormous" damage. Diesel generator was also destroyed, resulting in lack of water and power.
Carimar currently hosting 70 guests (British military, insurance assessors, etc.). The hotel will able to accommodate guests who need a place to stay in October (renovations will be on-going) & will accept guests in November as well. Official re-opening is December 21st. Full update here.
What remains of Nat's Palm Grove.
Trattoria Tramonto shares photos from Shoal Bay West. Severe damage to certain Covecastles villas & Altamer villas. Irma took Trattoria's kitchen roof.
Blue Waters still standing.
B&D's re-opens after Irma.
Straw Hat repairs and rebuilds.
ANGLEC hard at work rebuilding poles.
Department of Disaster Management press conference by CM Victor Banks and Governor Foy.
---
Update - Sept. 15 @7pm EST
A HUGE shout out to True Anguilla for the terrific coverage of Shoal Bay East area. True Anguilla shares the following on Shoal Bay East...
Hurricane Irma brings back Upper Shoal Bay East.
Madeariman clears out the sand from Irma.
Uncle Ernie's still standing.
Falcon Nest repairs.
Anguilla Fire & Rescue clears roads.
New deck at Roy's Bayside Grill.
Sensational Flavours picks up the pieces.
---
Update - Sept. 14 @7:30pm EST
Two tropical waves have formed off of the Cape Verde islands. NHC update here.
House of Assembly convened a meeting today to pass new laws to assist after Irma.
Support teams from Dominica arrived today to help ANGLEC restore power.
Omololu International School will officially open Monday, September 25.
Johnno's opened for lunch today.
Roy's open with Happy Hour specials today.
Tropical Treats has been serving ice cream.
Earlier today, three planes courtesy of Caribbean Flyers landed in Anguilla from Puerto Rico, stocked full of Help Anguilla relief supplies. Amazon orders from the Help Anguilla Amazon Wish List have started to arrive at their warehouse in Puerto Rico. Thousands of pounds of relief supplies are being prepared for the next flight tomorrow. In addition, there are four different groups on the ground in Puerto Rico connecting with corporations and grocery stores. 7000 lbs pounds of food and water will be delivered to the Puerto Rico warehouse tomorrow.
Tradition bringing supplies from where they have been moored in St. Lucia.
The British help rebuild Blanchards Restaurant.
Sand shoveled out of Trattoria. Restaurant equipment relocated. Rebuild to start on Monday.
Work is underway to restore and repair the hospital.
Update - Sept. 13 @6pm EST
BBC reports: UK's aid budget cannot be spent on overseas territories.
From the Anguilla Tourist Board: Information on how to help Anguilla & aid coming to Anguilla.
Best Buy Anguilla new hours: Long Path 7am-7pm, West End 6am-7pm.
ATM for NCBA open from today. Hours: 9am to 5pm at the Main Branch.
CIBC First Caribbean open from 9am to 12noon.
Note from Attorney General: Regulation has been drafted for a 3 month period of exemption on Customs Duty for relief items (ex., medicine, generators, batteries, and food and clothes sent by friend or relations). Needs to be approved by House of Assembly.
As of 1pm, Princess Juliana Airport in St. Maarten open for evaculations and emergencies only.
Foreign Secretary Boris Johnson visits Anguilla to see recovery operation. Work has begun on the hospital. Food relief has begun to arrive. Royal Engineers are working with The Ministry of Infrastructure on water supply issues. UK electricity companies are supporting Anglec to restore power.
Foreign Secretary Boris Johnson discusses UK's response and more on Radio Anguilla.
Severe damage to Ruthy's Yum Yum. Back wall blew out.
Damage sustained at Ben's Pit Stop. Covered dining area gone, roof peeling.
Sandy Hill Club Condos appear to have weathered the storm. Exact condition not confirmed.
3 tons of UK Aid arrives today
Anguilla Red Cross distributing aid
Cleaning up Anguilla has begun
Shoal Bay Villas repairs. Now housing doctors and nurses from The Cayman Islands and also The PAHO.
Hall's Bakery has re-opened
Four Seasons Nevis sends relief supplies to Anguilla
Hurricane Irma damage seen on a fly over Anguilla
---
Update - Sept. 13 @11:10am EST
Notice from U.S. Department of State: Consular Affairs US citizens in Anguilla: proceed to airport NO LATER THAN 12:30pm for evacuation flight today, Sept. 13.
GREAT NEWS: Plane has been confirmed to bring the 6000 lbs of Amazon Wish List cargo mentioned in this post from SJU to AXA. Amazon Wish List has also been updated with NEW items.
Hibernia Restaurant & Art Gallery sustained very little damage. Plan to re-open on November 1st.
Hibernia Villa had a little damage to one room. Already under way with repairs and expect it to be back in order by December 15th.
Progress from Water Corporation of Anguilla. 1 megawatt generator for the Sea Water Reverse Osmosis Plant arrived on the British Aircraft. Intake is intact and there should be no sand blockages in the extraction of water from the sea. Tests to begin this morning
As aired on PBS: Is the island of Anguilla getting the Irma aid it needs?
More coverage as aired on Channel 4 in UK: Questions arise about the speed & size of Britain's response
SandBar & destruction to Sandy Ground homes
Cayman Islands brings medicines, medical supplies, shelter materials and other essentials to Anguilla.
Roy's pavillion
Destruction at SeaSpray Boutique, Shoal Bay West, Roti Hut (use arrow to scroll right)
---
Update - Sept. 12 @4:15pm EST
UPDATE ON SHIPPING ITEMS TO ANGUILLA: Kenroy Herbert, Judd Burdon, Francie Tanner and others have been working around the clock to setup Anguilla's needs list, shipping, duty clearance, tax deductions, distribution teams and sites on Anguilla, working in tandem with Government of Anguilla.

The BEST way to send the items most in need right now with zero duties, is via this Amazon Wish List.

The shipping address will auto fill and much needed items are being added constantly, so check back often.

If you have HIGH PRIORITY items (like generators), you may want to wait until later today when a PR address will be confirmed.

For everything else, this is the recommended address to use as the receiving and shipping channel is secure.

c/o Thomas Kelly
attn: APLO Relief Initiative
110 Wall St
New York, NY 10005


From ANGLEC - 60% of electrical grid was hit. ANGLEC bringing in extra resources from sister islands to restore power as quickly as possible.
Heritage Collection suffered roof damage but will be back on its feet.
Savannah Art Gallery is in good condition.
Roy's open until 6pm today.
Calypso Charters & Seaborne Airlines both brought in supplies today.
Arawak has suffered significant damage.
Rendezvous Bay Hotel and The Place stood. In process of recovery now.
Governor Foy asks the public to be patient regarding fuel. Two gas stations in the Valley as well as the Blowing Point station are open. Customers are limited to a $30. purchase. They are working with Sol to rectify supply.
United Nations Institute for Training & Research report 2,147 potentially damaged structures (this represents 42% of the total number of structures on the island not covered by clouds). Damage assessment report here.
Josephine Gumbs reports to CNN that Anguilla is being forgotten in this time of need.
West End's pink West Indian house has been demolished.
Albena Lake Hodge Comprehensive has suffered significant damage.
Many homes badly damaged in Sea Feather's area.
---
Update - Sept. 12 @10:45am EST
***Awaiting official updates on shipping items***. Disaster management is asking people to hold off on shipping items until addresses have been confirmed. Shipping items to other addresses may delay receipt of much needed items. Updates expected later today.
Gas station in The Valley has re-opened. Two banks (NCBA and FCIB) are expected to re-open tomorrow.
British were seen back in Anguilla today.
Anguilla Great House has suffered some structural damage. Repairs to begin as soon as construction materials are available.
Drone footage as Anguilla comes together as a strong community. Streets are being cleared and rebuilding is beginning.
15 units at Carimar are currently full with 56 guests and more arriving today. Carimar is housing officials from the United Nations, the British government, the military, UNICEF and several insurance companies who have arrived on Anguilla to help assess damage after Hurricane Irma. General Manager Rolf is also giving out showers to anyone who needs it.
Damage at Tropical Sunset on Shoal Bay. Open air dining area destroyed. Overhang roof gone. Restaurant has been inundated with water.
Trattoria Tramonto begins to clear the rubble.
Beach bar at The Dune is completely gone.
Damage to Anguilla's Pharmacy in The Valley
---
Update - Sept. 11 @6:15pm EST
Please hold off on sending relief items to the address mentioned in a previous post. Waiting on exact instructions on items needed and information on the best way to send.
Meads Bay Beach Villas are structurally fine. Only need to replace some furniture and landscaping.
CéBlue is structurally sound. Damages sustained are repairable. They look forward to opening for the season.
The Fountain is still standing. Some units suffered damage from debris hitting windows. Expect to be open this season.
No major structural damage to Malliouhana.
CuisinArt has been significantly affected. Full assessment ongoing.
Quintessence suffered fair amount damages, but will be able to repair. Nov. 1 opening will be delayed.
Geraud's & Grands Vins de France are OK.
Spyglass Hill Villa & Little Butterfly are both in tact. Spyglass to open for Nov. 1.
Bird of Paradise sustained the 185 mph winds.
British arrived via air today with emergency relief supplies
Anguilla Air Services has resumed flights. Info below.
Watermelons now available at Sensational Flavours
A look at Roy's terrace now (restaurant has been opening for lunch/dinner as they are able to)
Damage at La Vue. Flavours has lost windows, furniture and doors. Walk-in freezer and other equipment has suffered damage.
Church in West End, up the road from Sarjai's and Meads Bay, experienced serious damage.
Blanchards Beach Shack as seen from parking lot
Damage to the historic Lucy Restaurant (more recently Sarjai's)
---
Update - Sept. 11 @10:30am EST
British Navy ship has been spotted returning today to Anguilla
Foreign Secretary Boris Johnson states it is an "absolute priority for the UK Government to help people in Anguilla." UK government will be there for the long-term. Post here.
Road Bay port has re-opened.
Best Buy East re-opened at 8am this morning and can receive 3 containers today and tomorrow via Road Bay.
Masara only suffered flooding.
Carimar's damage was primarily cosmetic and landscape. They are currently housing officials from the United Nations, the British government, UNICEF and several insurance companies who have arrived on Anguilla to help assess damage after Hurricane Irma. They have also taken in stranded guests from other hotels, displaced staff and locals. Their generator is working (providing hot running water and electricity), but they do not have Internet so staff is having difficulty replying to emails. Carimar plans to re-open for this coming season.
Damage at Ocean Echo. Meads Bay's waves and sand washed inside Ocean Echo, making it to their kitchen and equipment. Structure still standing, bar still standing. Damage to roof. Exhaust is gone.
Very bad damage at Beach Happy
Digicel packing supplies to send from St. Kitts to Anguilla, BVI & Turks.
Seaside Stables has sustained damage, including loss of 2 months of food. All 7 horses are safe with just a few minor wounds.
East End School demolished except concrete bathrooms.
Major damage at The Big Store / Megasavers
Destruction at The Dune Preserve
---
Update - Sept. 10 @5pm EST
Reminder: Anguilla Air Services is now operating flights to/from St. Kitts and Antigua.
Ocean Echo has sustained damage, including loss of roof.
SeaSpray boutique still standing, smoothie hut has been demolished.
Pink West Indian cottage in West End has been demolished.
Altamer sustained damage. Windows showing as having blown out. Buildings in tact.
SandBar is OK.
To ship relief items to Anguilla, below is the address
da'Vida has sustained damage. Restaurant structure is still standing, but there is damage to the roof and they have lost the canape on the second floor of the loft. Bayside Grill's dining area needs to be re-built. Bar is in tact.
---
Update - Sept. 10 @10:15am EST
Official Government of Anguilla update on ways to help, including information on volunteering time and expertise and landing aircrafts (ports are closed).
Anguilla Air Services has resumed flights. Charter flights available to and from St. Kitts and Antigua. Contact info@anguillaairservices.com or 1-264-235-7122. Flights available as early as 11:30AM on Sunday, Sept. 10. (If you are flying in, please bring relief supplies. Immediate need for tarpaulins, small generators, power inverters, water, and solar operated flashlight, insulation spray foam, candles, small tents.)
What are the British doing? Royal Navy Ship RFA arrived in Anguilla on Thursday and delivered six tonnes of emergency aid, clearing roads and helping to restore power. Ship is now travelling to the British Virgin Islands. HMS Ocean is also being sent from the Mediterranean. Not expected to arrive for another two weeks. Full article here.
Britain comes under fire as 'not doing enough' to help its Caribbean territories. Article here.
Valley Bistro's Stone Art Gallery suffered major damages. Part of roof is missing.
A look at storm surge on Anguilla's south coast. This video was taken just west of Sandy Hill Condos. The south was hit badly with strong, high surge. (1:50 in video below.)
Straw Hat suffered bad damage. Structure of building still in tact.
Significant damage at Anguilla Tennis Academy where windows blew out.
Johnno's seen from Sandy Ground road.
---
Update - Sept. 9 @4pm EST
Hurricane Jose passing to the north, Anguilla not at risk of being hit.
Zemi Beach House held strong during the storm.
Ferryboat Inn still standing. Exact condition, unsure.
Karla's Bar & Grill completely destroyed.
AARF still standing (fixable damage) with pups and kittens safe.
St. Maarten's Princess Juliana Airport has evacuated a number of tourists. Hoping to open airport by Sunday for relief flights.
Ocean receding at Sandy Island
Frangipani showing damage. Together with Straw Hat's report of being in "very bad shape," it sounds like this area of Meads was hit much harder than the east side.
Ebenezer Methodist Church
NYT shows Irma's damage to Anguilla
To help rebuild Anguilla, click here.
---
Update - Sept. 9 @11am EST
Hurricane Jose warning discontinued for Anguilla. Jose is still a strong storm, but should not affect Anguilla.
The Reef has significant damage. Based on the reports, the south side of Anguilla seems to have been one of the hardest hit areas.
Sandy Island is showing signs of coming back.
Straw Hat in very bad shape.
ANGLEC is estimating 4-6 months without electricity.
Blanchards Beach Shack still standing
A look down Meads Bay. Malliouhana and Carimar still standing.
Current situation at Anacaona
Significant destruction to Anguilla's hospital
---
Update - Sept. 8 @8pm EST
Anguilla is under Hurricane Warning as Hurricane Jose strengthens to a Cat. 4.
CuisinArt has suffered extensive damage.
Blanchards has damage but is still standing.
Roy's opened today.
Tropical Treats was giving out ice cream in Stoney Ground today.
Dune Preserve has been completely demolished.
Severe damage to hospital, wing gone, partial roof gone, experienced bad flooding
IWAS warehouse destroyed
Destruction of Albena Lake Hodge Comprehensive School
---
Update - Sept. 8 @11:30am EST
Anguilla is under Hurricane Watch as Hurricane Jose tracks north (via StormPulse).
ZaZAA Boutique in West End has been demolished. Buildings at Anacaona are still standing, hard to determine in what condition otherwise.
Picante still standing.
NEWS from Roy's: OPENING NEWS: Roy's will open today, Friday, at Noon with a reduced menu and reduced bar. We will be closed Saturday while Jose passes. We will post when we will open again.
Blowing Point terminal has been badly destroyed
RFA have brought supplies ashore
Jacala appears to be in tact. Meads Bay's shoreline looks very high.
Las EsQuinas still standing.
---
Update - Sept. 7 @6pm EST
Anguilla is under Tropical Storm Watch as Hurricane Jose intensifies (via StormPulse).
Structures of Dad's, Johnno's and Body & Soul still standing. Second floor doors/windows of Body & Soul have blown out.
Johnno's and Dad's

Body & Soul

Video of destruction at Sunshine Shack
A look at Rendezvous Bay from Kenroy Herbert. Anguilla Great House looks badly damaged.
Blowing Point's main terminal has suffered destruction. Part of the roof has been taken by Irma.
---
Update - Sept. 7 @1:30pm EST
British army has docked in Sandy Ground and are coming ashore.
FLOW is open from 12pm to assist with anything and have chargers on-hand to use.
Malliouhana seems to be intact - no major structural damage reported now.
Carimar is OK - mostly cosmetic damage.
No major damage to Madeariman. Sand in restaurant.
As an update to previous report, Seafeather's area is reporting heavy damage to homes.
Long Pond area near Ocean Terrace Condos experienced very bad surge.
Ripples has been largely destroyed
Irma washed through Smokey's restaurant. @17 minutes in Kenroy Herbert's video below.
A look at The Valley by Lake's Haberdashery & The Quarter where lines are down and many homes & businesses have been destroyed. Everyone is working together to rebuild.
---
Update - Sept. 7 @8:30am EST
East End is showing very bad damage with many poles down, trees blocking roads, flooding of pond areas and complete destruction to a number of homes.
Hurricane Jose is being watched as a possibility to develop and be in the region by this weekend. Please join Anguilla Tropical Weather group and follow updates there as Roy is doing an excellent job of keeping everyone updated on the hurricane's track.
Shoal Bay Villas showing flooding of pool area and doors blown out on certain beach facing doors
Current situation in Island Harbour (Falcon Nest right foreground)
Penny reports 75% of electric poles down in Shoal Bay, Welches, Deep Waters and Island Harbour
Current state of Elvis'. Touching video from Brett of Elvis' on the realities of the storm's devastation RE power and rebuilding, and in light of the weekend's potential storm.
People's Market roof and partial structure, and a large part of The Strip have been blown away
---
Update - Sept. 6 @8:52pm EST
East End showing damage of overturned trucks, a lot of vehicles moved from storm and flooding. Exact report still not clear.
Palm Grove is gone
Drone photos of Crocus Bay area. Lots of damage to Red Cross and surrounding homes, Lloyd's roof has blown off. Can't tell da'Vida and CéBlue damage from this angle/range.
---
Update - Sept. 6 @7:55pm EST
Frangipani on Meads Bay reporting they have sustained damage, but are OK.
Back portion of Irie Life's roof is off.
Ebenezer Methodist Church roof in Historic Lower Valley is gone. Smaller, lower buildings seem to be OK. Parts of Village Bakehouse look OK, other parts look very bad. It is hard to tell. Follow The Only Vanessa on Instagram and view her Instagram Stories.
Tropical Treats porch blown out. Building itself looks in tact.
Church in West End on the road from Malliouhana to the main road has been blown out (roof off, doors blown open, etc.). Video here. (NOTE: Clicking link will take you off-site to Anguilla Tropical Weather Facebook group. Excellent group. Suggest following.)
Current situation at Dolce Vita on Sandy Ground
Trattoria Tramonto on Shoal Bay West inundated with sand and suffering some roof damage and bad damage to kitchen equipment, structure to overall restaurant looks OK
Destruction in Blowing Point. As an update to previous 5:30pm report, looks like "further inland" (relative in Anguilla) was hit very, very hard.
Destruction in The Valley with quite a few of immigration building's windows blown out
Lake's Hardware in The Valley has been decimated
Signs of damage at St. James Medical School
Best Buy East's main building seems to be in tact overall, but side storage structures are decimated
---
Update - Sept. 6 @5:30pm EST
Blowing Point terminal is ruined (no roofs, private ferry areas blown out, etc.). Inland at Blowing Point seems to have faired better.
More reports that The Dune & a large part of the south coast have been badly damaged.
Video of Anguilla Great House here. (NOTE: Clicking the link will take you off-site. You must be a member of the Anguilla For Tourists Facebook group to view content. For minute by minute updates, Anguilla For Tourists is a tremendous resource. Simona, the group's admin, is doing a terrific job.)
Best Buy West is OK.
Dad's on Sandy Ground has suffered damages but is still standing.
Mango's is destroyed
Visual confirmation of destruction to Pumphouse
---
Update - Sept. 6 @3:42pm EST
The East End sounds like it was hit particularly hard. Communication is down there.
Reports are in that the Sunshine Shack and Pumphouse have been swept away.
Cap Juluca & Maunday's Bay
Sandy Ground
Bethel Methodist Church
The Valley
The Hospital
Clayton J. Lloyd Airport
West End Gas Station
Roy's Bayside Grill
Sandy Island
SXM's Princess Juliana Airport
St. Martin's Marigot