Shopping on Island Holidays
This boutique is closed.
Island holidays mean different things to different travelers.
To most it means sun, sand, and snooze.
To some it means less sleep and more nightlife.
To others it means even less sleep, more nightlife, and a lot more shopping
Naturally, when choosing your island, you must weigh its strengths and weaknesses and match them up to your own strengths and weaknesses.
Anguilla invokes imagery of a secluded, sandy luxury getaway spent in tranquil, turquoise seas. St. Barts may always remain the place for fashion shopping in the Caribbean. But I've discovered a gem that just brought Anguilla shopping a little closer to that of St. Barts!
Meet Tayna & Tamara Gumbs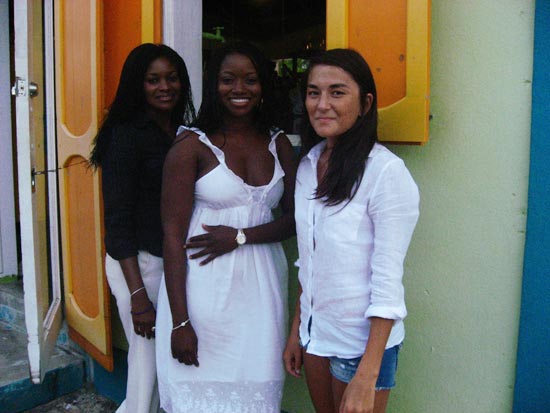 These two sisters were fashion frustrated in Anguilla. For years they craved shops that carried trendy clothing. Anguilla shopping was a sparse industry, the stores in St. Martin (both the French and Dutch side) didn't satisfy their wants, and St. Barts was too far to go (and too expensive!).
The only option? DIY...
Boopsie's Boutique
In The Quarter
(Across From Mary's Bakery Outside of The Valley)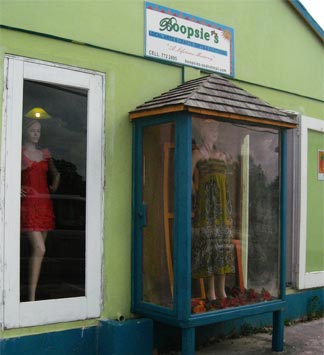 Boopsie's Boutique was a project born out of passion. Tayna and Tamara both have full time jobs apart from their beloved shop. I first met Tamara "on the job" at Cap Juluca! Before they recently hired a permanent clerk, Jeneen, Tamara and Tayna would go from their full time job, right to their side project. They would open the store after work from 5:30-8:00 and by appointment only. That's dedication!
Tayna and Tamara set up shop in December 2002. The charming Caribbean building has a unique history. Until 1989, Boopsie's was "Joe Gumbs Bottle Soda", a local soda pop factory.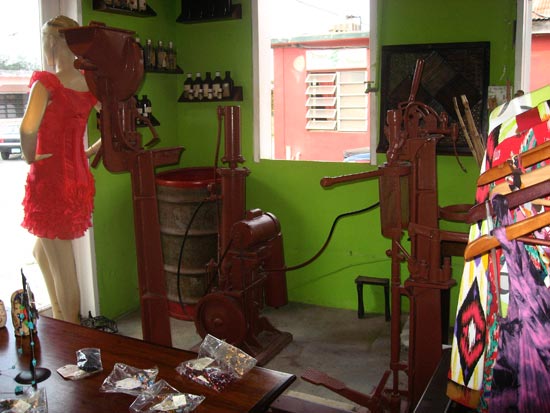 When the Gumbs sisters took over the building, they preserved the interesting soda machine, kept the original bottles of flavor, and all of the charming wooden sales racks. The shelves once held bottles of soda, today they display the latest in cool jewelry and clothing...
Boopsie's Boutique is really one of a kind in Anguilla, historically and currently! Tamara and Tayna have a strong fashion sense and a great eye for appealing apparel. The store is composed of two types of clothing...
Their Line... This is Anguilla
This is Anguilla is their own brand, featured on fitted tank tops, t-shirts, and even...
Flip Flops!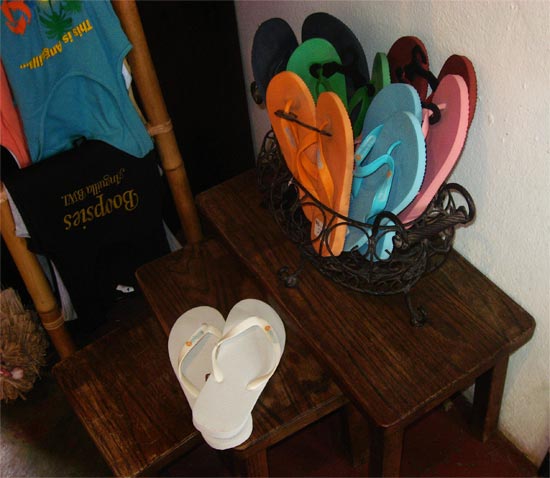 Tayna and Tamara personalize these shoes with a tiny Anguilla emblem on strap. They are particularly cute and make the perfect souvenir! They also have a darling kids edition...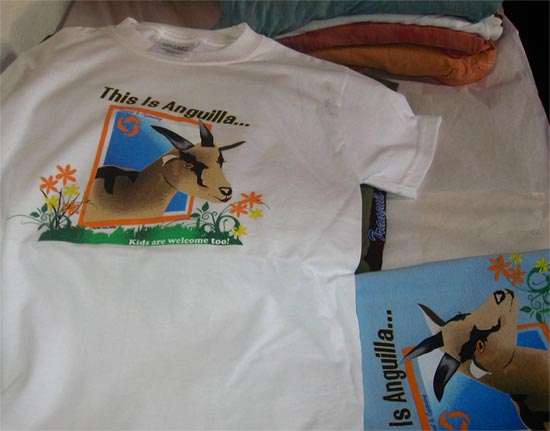 Purchased Pieces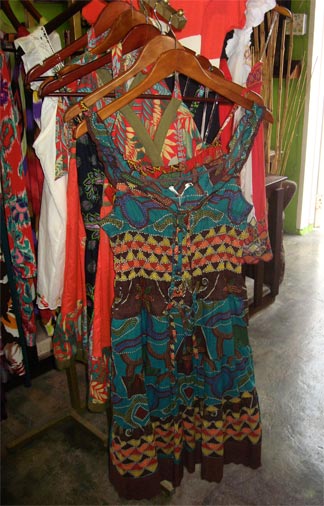 Apart from designing their attractive line, they also purchase many "must-have" pieces...
Tank tops, skirts, jeans, dresses, jewelry... Anything you would want in your closet!
Tayna flies to Miami a few times a year and buys for the shop. The clothing is the latest fashionable wear of the season, all hand chosen.
You will pay less than you would pay in Miami, but the clothing is the same in terms of glamour and quality.
I was embarrassed to admit that I had never peeked into one of the best shops on the island!
Better make up for lost time, I thought and immediately scooped up a Mexican frock.
Tamara guided me to their cozy dressing room and pointed out a handy bulletin board inside...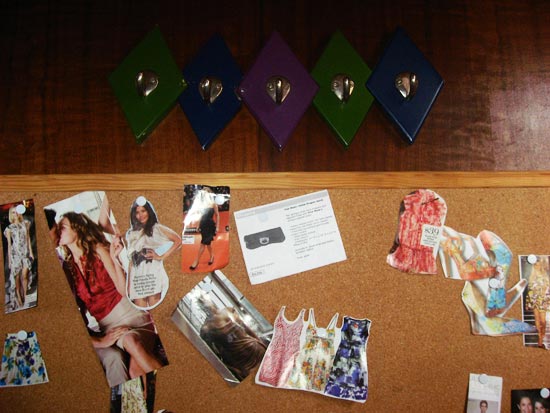 Tamara and Tayna are always flipping through fashion magazines, scanning the latest trends, finding what's hot and what's not! When something catches their eye, up it goes on the bulletin board. Tamara and Tayna are always thinking of things to keep their customers' styles fresh and exciting.
After scanning the board, and trying the dress, I knew it was coming home with me. I made my way to the cash...
Tamara, Jeneen, Tayna & I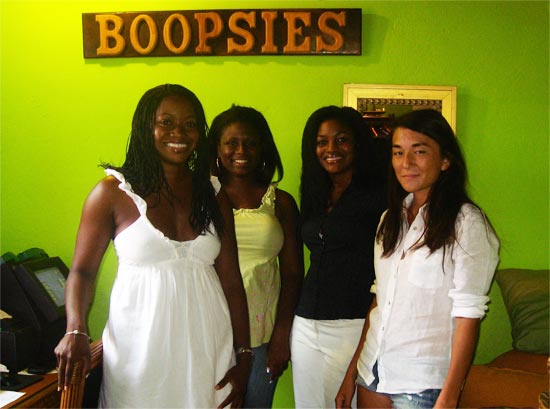 Boopsie's Boutique is one of Anguilla's best shops, that rivals even the trendiest stores back home in the fashion capital of Canada, Montreal!
From an interesting building, to a wide collection of beautiful clothing, to some of the sweetest girls you will meet... Boopsie's Boutique is a must visit on all island holidays.