Hospitable & Economical...
Patsy's Seaside Villas
By: Kristin Bourne
An economical Anguilla hotel on Blowing Point Beach, Patsy's Seaside Villas are known for being clean, comfortable and conveniently situated, just steps from Blowing Point Ferry. With warm hospitality, too, here you can't go wrong.
True Hospitality
Come to Anguilla for the beaches and the amazing restaurants. Come for the weather and quiet pace. Most importantly, come for the people...
Some of the loveliest Anguilla experiences I've heard of come from those who stay at Patsy's Seaside Villas.
After having met the hosts of Patsy's and seen several of the units, I'm not surprised. Here's why…
Welcome to Patsy's

At Patsy's your two hosts, Marjorie and Lisa take good care of you. Their core mission? To make people feel comfortable while they are away from their own homes.
If you're wondering, "Who is Patsy?" It's Lisa!
Lisa, the family's oldest daughter is named "Lisa Patricia" and has always affectionately been called "Patsy" by her family.
Located right on the beach...
Patsy's is just a 5 minute walkfrom Blowing Point's Ferry Terminal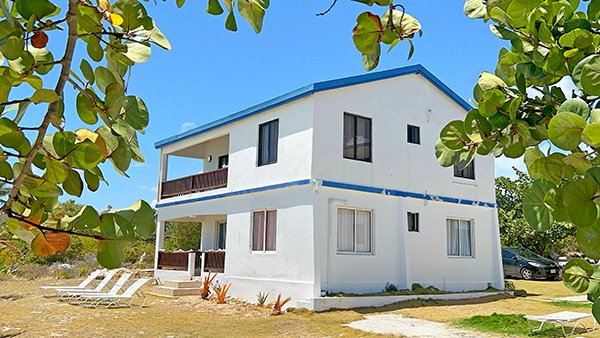 Patsy's Picture-Perfect Location
A serene slice of tranquility, just 5 minutes from Anguilla's travel hub of Blowing Point, Patsy's has you at hello. Here, you are "face-to-face" with the majestic views of St. Martin.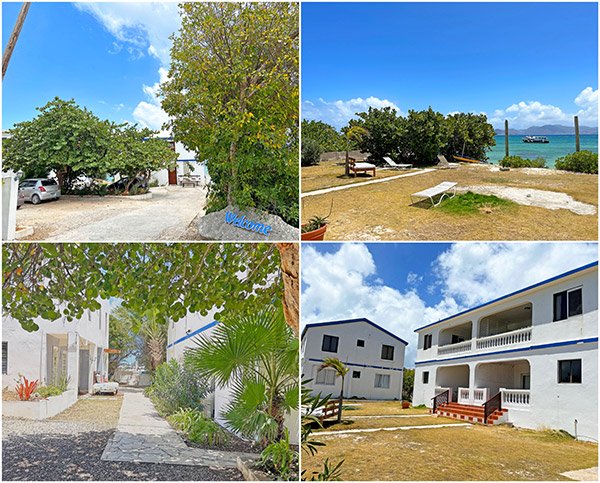 Sea what I mean?
Patsy's Offers a Special Kind of Serenity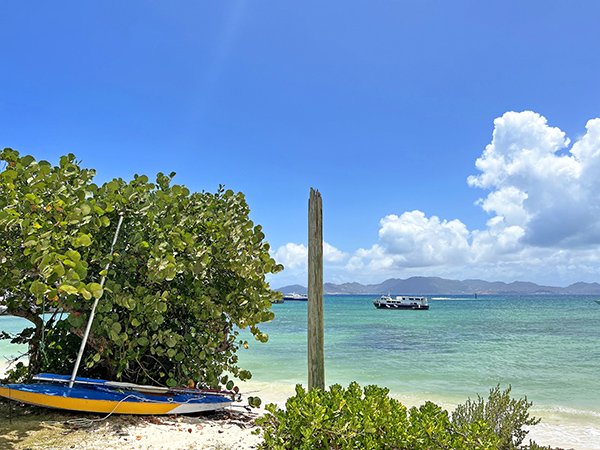 The colors of the Caribbean Sea stretch from your accommodations on the sand of Blowing Point Beach all the way to St. Martin in the distance and the blue skies above. It's a terrific sight.
Patsy's units sit just up from the soft sandy beach where the sand meets the hotel's manicured lawn.
The units are equipped with all the amenities needed for the perfect day lounging in the sun, from beach chairs to beach umbrellas and beach towels.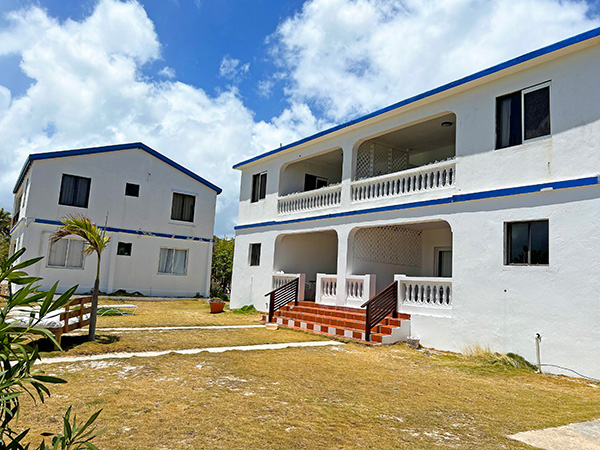 Another reason we love Patsy's location? Hassle free travel. Patsy's is by far the nearest accommodation to the Anguilla ferry terminal, Blowing Point.
Let's be clear, nowhere is far in Anguilla, but skipping an extra step while traveling to your Anguilla hotel is a bonus!
A Stone's Throw From Blowing Point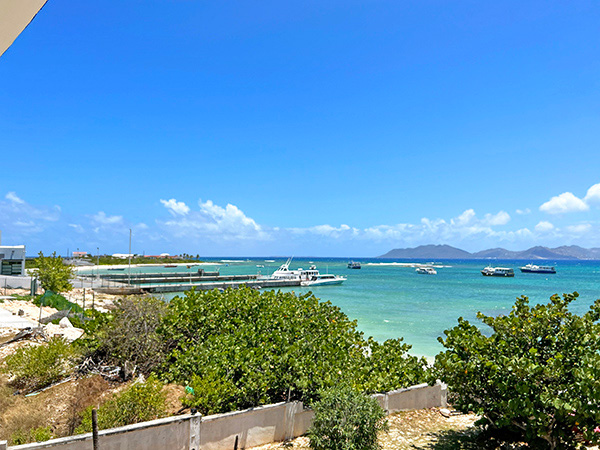 It's so close, you can reach the door of your own private apartment in just 5 minutes and be on your way to dinner in 10.
Now how is that for location?
Inside Patsy's
The property itself is comprised of two apartment complexes and six units.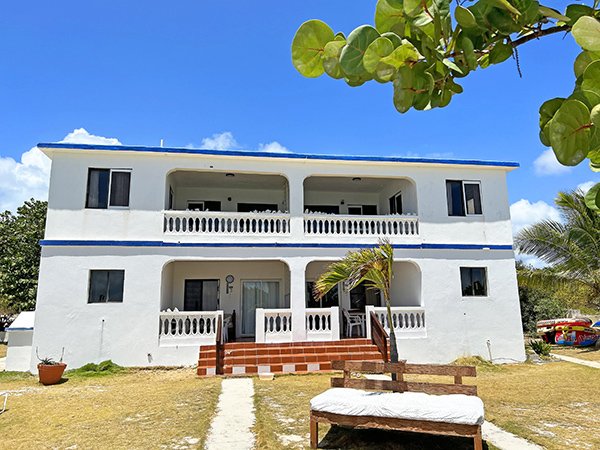 The units feature amenities that let you live comfortably while away from home. There's cable TV, fully equipped kitchens, private patios and even a BBQ for use on the lawn. Rates for the high/winter season start at $160 US/night and in the low/summer months, the rate starts at $140 US/night.
Each unit has its own theme, along with a unique interior with individual color schemes and niche decorations.
Here's a quick tour of some of our favorite units...
Unit 2: Tranquility
This over-sized apartment is true to its name. From the minute you walk through the door, you hear the ocean and immediately feel at ease.
Inside Tranquility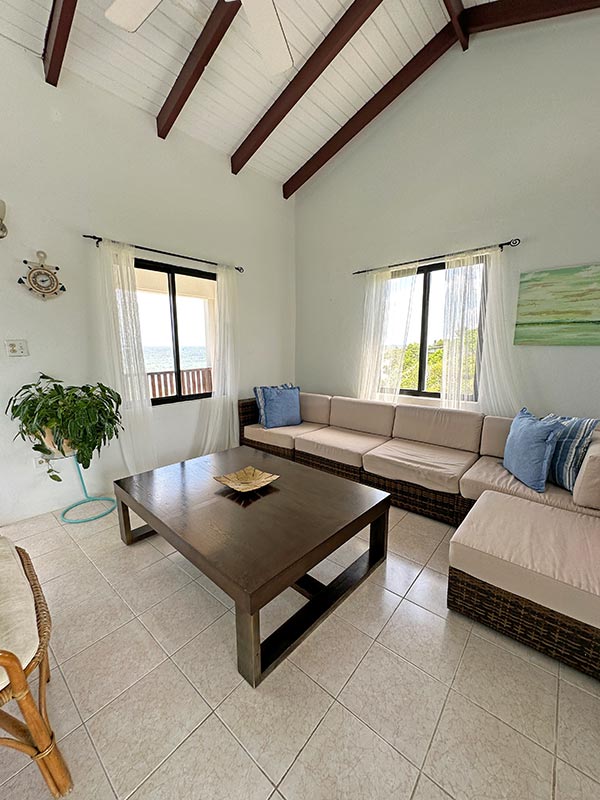 Tranquility features a grand, lofty and breezy living, dining, kitchen area with high vaulted ceilings and a trendy turquoise accent wall.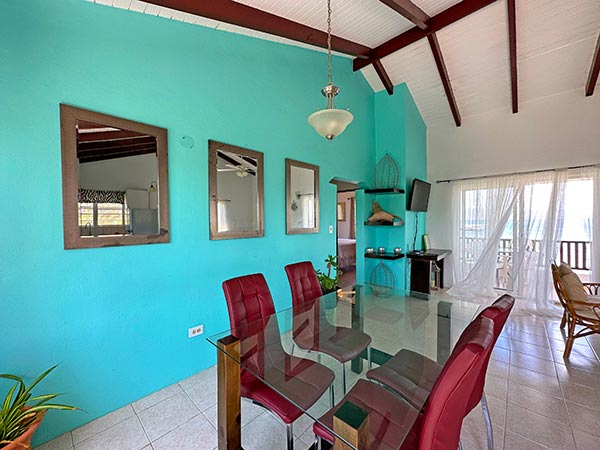 This unit features two bedrooms. The master suite has a vivid view of the Caribbean Sea and a plush bed. The second bedroom features two twin beds, making it the perfect choice for a family of 4.
Unit 3: Harmony
Set just a 30 second stroll from the beach, at Harmony you in perfect harmony with the beach!
Welcome to Harmony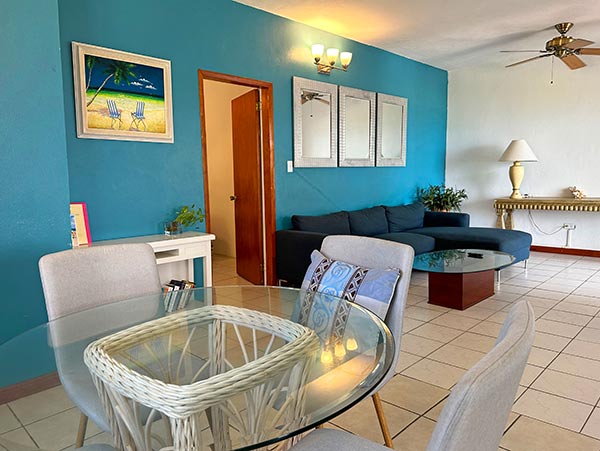 Inside, the unit is impressive. Bright, beautiful and blue, the suite features a full sized kitchen and two full sized beds with eye-catching bedding.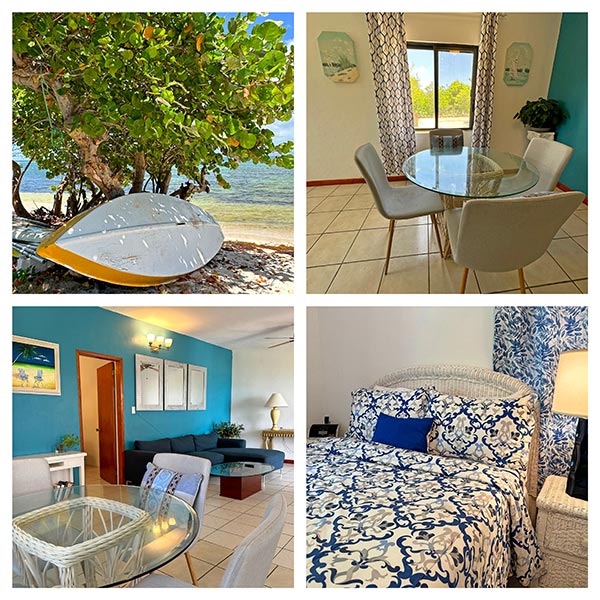 The decor will tickle your fancy. Retro and fun, there is nothing like coming home to Harmony.
Unit 4: Bird of Paradise (Honeymoon Suite)
The Honeymoon Suite is also located on the ground-floor and is closest to the sandy beach's edge of Blowing Point. Pretty views of Blowing Point's strikingly blue seas and St. Martin can be seen from every angle of the unit's private patio.
Patsy's Most Romantic Unit
Unit 4 is also known as Honeymoon
Inside, the striking orange accents are contrasted against stark white walls and smart, modern furniture.
Just a stroll away from Blowing Point's quiet western shore, Unit 4 is perfect for a couple on a getaway. The apartment has one bedroom and can host two people.
Unit 5: Limin'
Limin is a hidden gem for larger parties. Properly named after the Caribbean slang for "hanging out," Limin' is the perfect choice for larger groups on a budget.
Located on the second floor, Unit 5 comes with its own spacious private patio with wide views of Blowing Point's bay and St. Martin.
Limin is Patsy's Largest Unit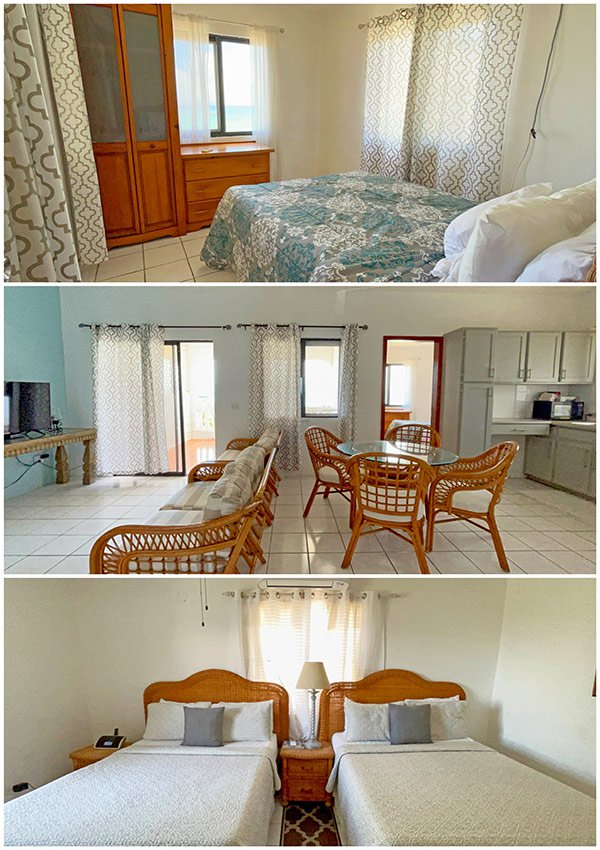 Timeless wicker decor immediately reminds you of a personable Anguilla apartment.
The kitchen comes fully equipped with all of the appliances you need and its open-style layout makes cooking and dining-in a fun experience.
Unit 5 features two bedrooms (with three full sized beds) and can house a maximum of six persons.
Unit 6: Oasis
Aptly named, Oasis is by far one of the most stunning villa apartments for its price. Equipped with a private patio that points to Blowing Point's waterfront, its views are top tier.
Patsy's Unit 6, Oasis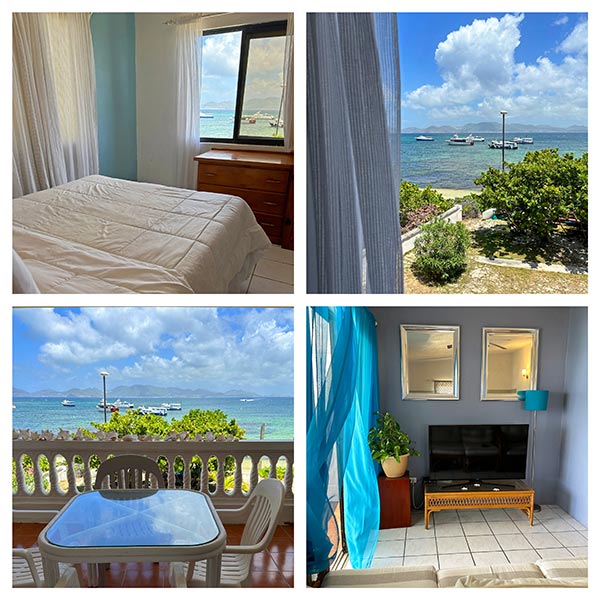 Inside, vaulted ceilings and dark wooden accents are contrasted with vibrant accent walls that liven up the other wise relaxed and earthy atmosphere.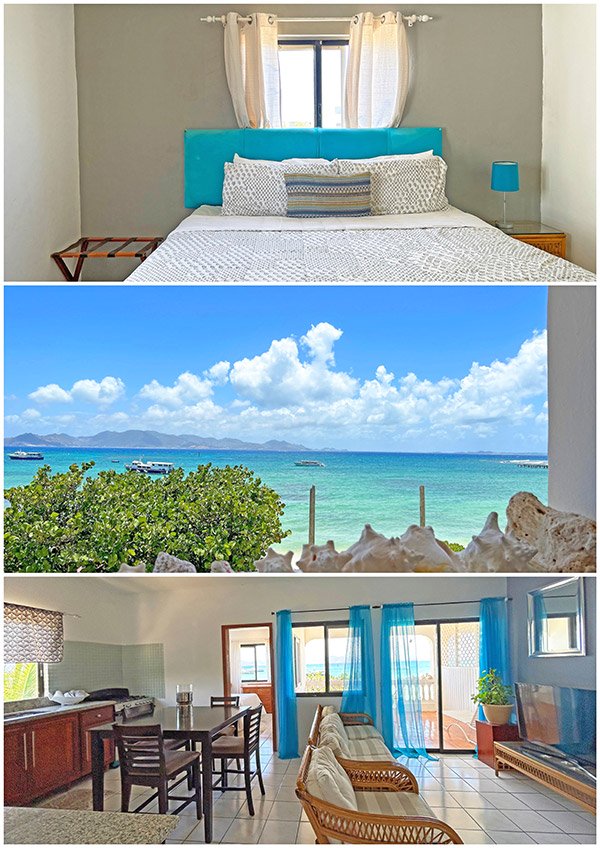 The functional living room opens to a small nook that houses a fully equipped kitchen with solid marble countertops, a full stove-top oven and fridge.
The apartment is a two bedroom accommodation, with one king sized bed, and two twin sized beds. It can hold a total of four persons. Both rooms share one bathroom.
If you like comfort, the Caribbean Sea and nice, loving people... Patsy's Seaside Villas is for you.
Directions & Contact
Directions: Patsy's is located 5 minutes West of the Blowing Point Terminal.
Telephone:+1-264-235-8893