Elegant, Effortless & Easy-to-Wear...
Resort Wear Designed By Lisa Curran
Lisa Curran At A Glance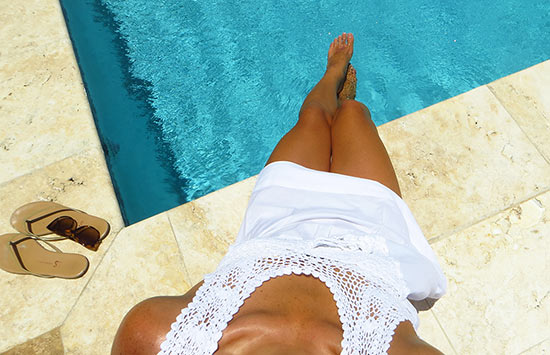 There is one thing I've always struggled with... finding just the right apparel for Anguilla's warm climate.
While a long-sleeve and jeans might cut it on cooler nights (in the high 70°s), hot days call for lighter wear.
Something chic, classic, elegant yet easy to wear and made for these tropical temperatures...
Lisa Curran's designs are one brand that fits the bill.
From beach days at Little Bay, to evenings at Viceroy, to nights at Pumphouse, Lisa Curran is a go-to choice on any beach vacation (or summer day).
More on Lisa Curran, below...
Visit Lisa Curran Online...
Coming from Montreal where temperatures range from cool, to cold to ultra-deep-freeze, adjusting to Anguilla's warm weather was a challenge in the resort wear department.
Good-bye jeans and leggings, hello cover ups and bikinis. Finding brands that felt right, with a casual and comfortable feel, and that still looked good, was no easy task.
And, unearthing them on-island was even harder. As you may already know, Anguilla shopping tends to be on the limited side. But, I quickly discovered that there are a few shops carrying name brands on the island that carry coveted resort wear.
The Boutique at Viceroy
The shop at Viceroy is arguably the best on the island for resort wear cover ups and clothing.
Anguilla's most modern and cutting edge resort, the boutique reflects this hotel's vibe. From the ultra high-end Herve Leger, to the more relaxed James Perse, to even cutting edge designers such as Basta Surf, they have it all.
Well stocked with evening wear, resort wear, accessories and sandals, every time my Mom and I spend an afternoon shopping in Anguilla, a stop to Viceroy never lasts less than an hour. It's not just about their merchandise, though. Their staff is knowledgable and oh-so-helpful.
During an afternoon of browsing and chatting with the kind sales lady, I asked her "What's popular? What's a must-have here?"
Lisa Curran!
"One of the most popular brands in the shop, Lisa Curran's designs fly off the shelf fast once they arrive," she explained.
An American designer whose style focuses on elegant and simple designs that are supportive and well made, Lisa Curran has become a staple in the resort wear scene.
The sales clerk pointed out a variety of bathing suits and cover ups.
"It's going, going, going," she warned.
I scooped up what they had and tried them on.
Perfect fits, nice and breezy, with just the right classy look.
My curiosity was peaked! I headed home to check out Lisa Curran online and found so much more.
Cover Ups
Lisa Curran features a number of stylish cover ups, ones that you can wear to the beach or running errands after a dip in the sea.
Built more like light and breezy dresses, with enough opacity, they work seamlessly between beach time and work/errands time.
And, here in Anguilla, where the azure seas are always calling our name, these styles couldn't be more fitting. Classic and chic, yet comfortable and with a laidback vibe, they suit the style of Anguilla.
Her line features cover ups that are truly timeless, from ones with a little more flair, with printed fabrics, to simpler designs with sweet touches that make them pop, such as braiding and embroidery.
View all of Lisa's cover ups here.
A few of my favorites?...
The Braid Mini Dress
Light and gauzy, Lisa's Braid Mini Dress flows nicely.
This style is loose-fitting, ideal for those hot days when you really don't want polyester sticking to your already warm skin.
Made of a gentle material, this cover up caresses the body.
It feels casual, yet still looks so chic.
Just throw it on over your swim suit and you're good to go!
One of my favorite parts of this dress is its simple design with the charming braid accents.
Both the straps and scoop neck in the front and back feature this intricate design.
Falling on the longer side, the sizes are either s/m or m/l.
It is about knee-length in the front and rests lower-knee-length in the back (note: I am on the short-side, 5'2").
Braiding Detail

The Front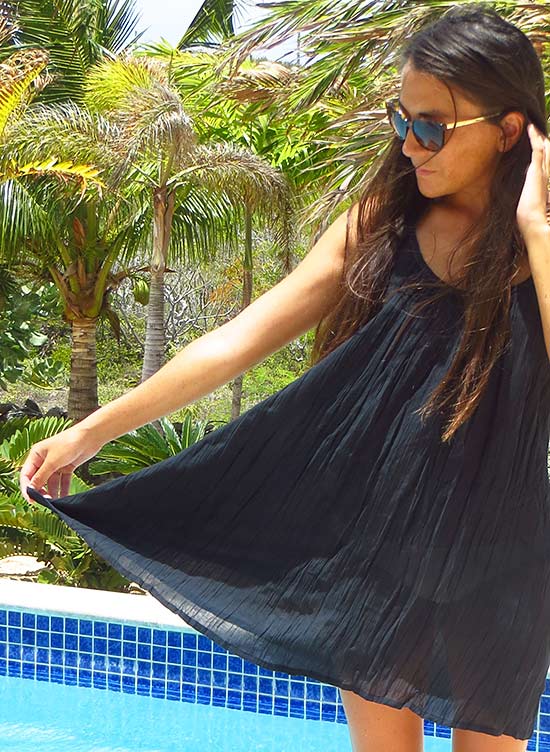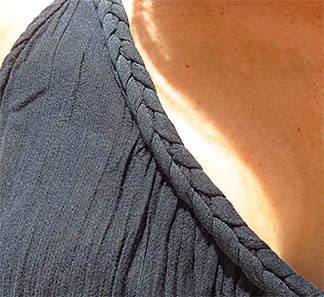 This style also has a maxi version, covering the whole length of your leg.
It comes in black, white, sand, cobalt, lemon, azalea and cantaloupe.
The Back

Serena Hand Crochet Sleeveless Dress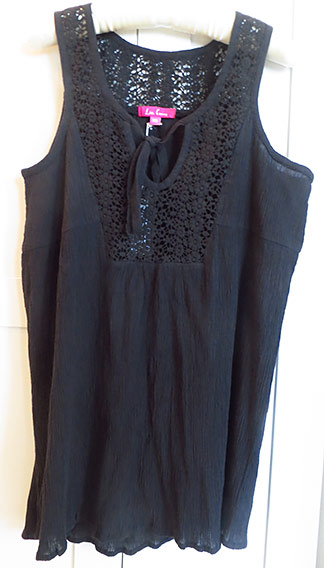 Next up is this cover up, Serena Hand Crochet Sleeveless Dress.
Shorter than the braided dress, this suits smaller frames quite well.
Made of 100% cotton, it is also light and breezy, without any itchiness that some materials tend to have.
It's soft to the touch, airy and gauzy, letting the breeze blow through, while still not being too transparent.
The middle of the front of this dress is more opaque with hand-made crochet detail.
This is something I really love about her line...
It's simple and basic in so many ways, with little interesting touches that make her pieces stand out.
This style also comes in black, melon and white/sweet rose.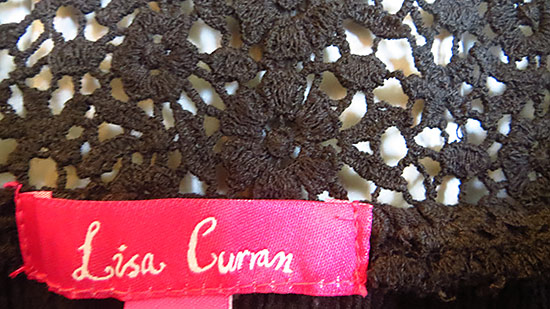 Serena Cover Up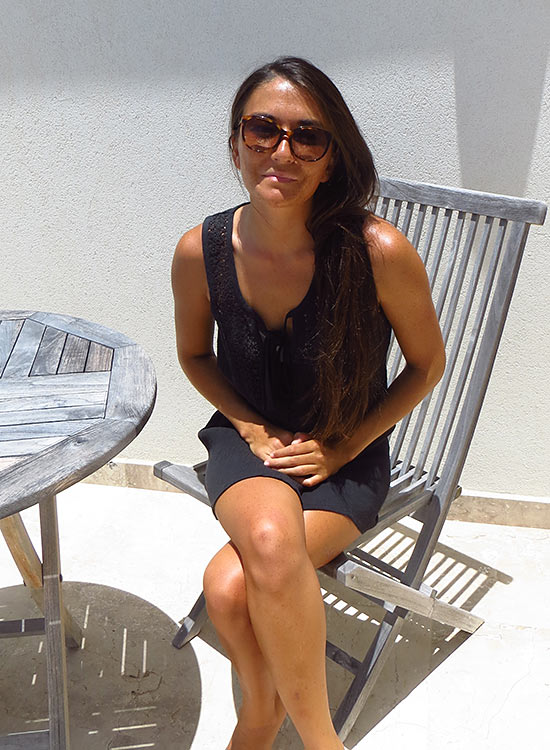 Crochet Detail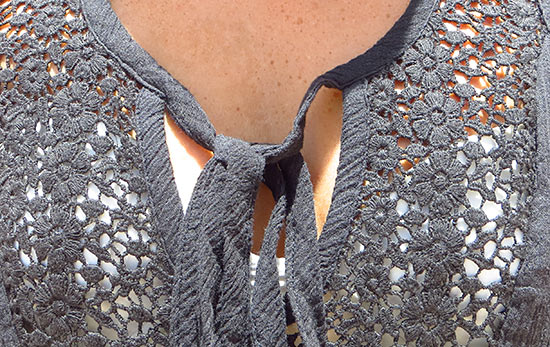 Crochet Top
Finally, the Crochet Top. This one is, hands down, my favorite. Falling about mid-thigh, it's the perfect length for my short stature, offering the ideal amount of opacity.
The Crochet Top

Comparatively, this cover up material is less gauzy, yet it's still quite breathable.
It has more structure, with a wide hem at the bottom.
The cut is simple and the look is fresh.
The crochet detailing is intricate, with a darling tassel in the middle of the front of the dress.
This has become a go-to cover up.
Whether walking my dogs, running quick errands, stopping for a bite and a glass of wine, or dressing it up with a pair of shorts and jewelry for an evening out, it suits all occasions in warm weather.
You can get this one in black, white, lemon and mint.
Crochet Detail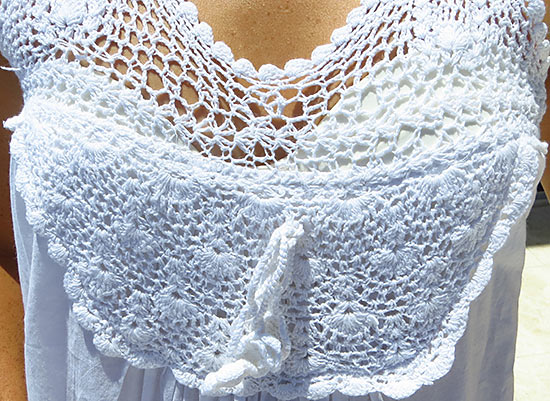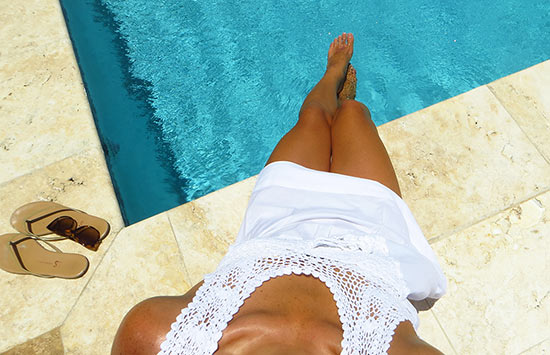 Azzemour Boutique at Cap Juluca
Beaming that I found something to wear to (and from!) the beach, the next question was...
"What about beach wear itself?"
Azzemour Boutique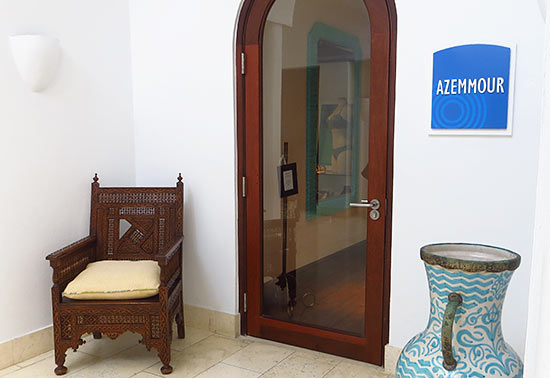 Cap Juluca's Azzemour Boutique encapsulates Cap Juluca's exotic feel, with its white-washed walls and Moroccan inspired interiors and designs. They carry a variety of elegant clothing, with a prominent focus on swimsuits.
Sure enough, Lisa Curran's bikinis were there in a number of styles and sizes.
Swimwear
From classic cuts that are a little sportier, to more French-inspired bandeaus and halters, the styles are chic and well-made. One of my favorites is Lisa Curran's Audrey Retro Halter. It looks like something Brigitte Bardot would have worn on the French Riviera.
Another top pick is the French Hearts String Bikini With Gold Loops (photo below).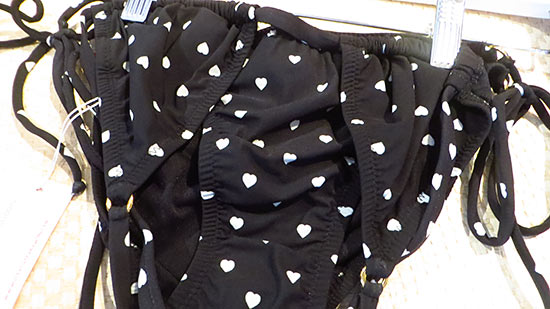 At first glance it appears to be your quintessential polka dot bikini, but on closer inspection those polka dots are in fact hearts. So cute!
Lisa Curran's swimwear is indeed functional, supportive and ever-stylish.
More Lisa Curran swimwear here.
More on Lisa Curran
Curious about what goes on behind the scenes, I was excited to have the opportunity to speak with Lisa and find out what inspires her designs!
Shop Locations & Purchasing
Lisa Curran's resort wear is available locally in Anguilla at Cap Juluca's Azzemour boutique and the boutique at Viceroy. If you're here on vacation, in need (or want) of some stylish swimwear, stop by to have a look. Both shops are open daily.
Or, if you want to get travel-ready (or summer-ready!), pop over to Lisa Curran online to shop her looks.
Cap Juluca
Tel.: 264-497-6666
Viceroy
Tel.: 264-497-7000