Anguilla, The Ultimate Destination
For A Business Conference
by Kim Carroll
Coordinator SBI! Conferences
The SBI! Conference, a twice-yearly event held around the world, was recently held on the magical island of Anguilla. The event is an international learning/training/networking session of online business owners ("SBIers") who arrive from virtually every continent.
The Anguilla Conference was our first in any tropical island. Attendees were immediately greeted with a true sense of the Caribbean lifestyle.
Paradise Cove Resort became home to 60 SBIers and family members. Management and the entire staff provided each attendee with personalized service and classic Caribbean hospitality.
Do check out the link above. It is a beautifully landscaped, reasonably priced location for a conference of of our size.
Native plants and flowers were abundant throughout the hotel, as were other colorful plant specimens and native palm trees.
Hotel GM Sherille Hughes and staff took care of our every need. From breakfast, through lunch and dinner, every SBIer was comfortably able to work, network and relax.
GM Sherille Hughes and Staff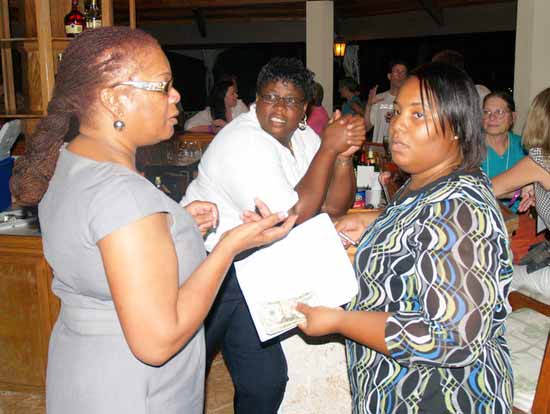 Presentation in the Larger Room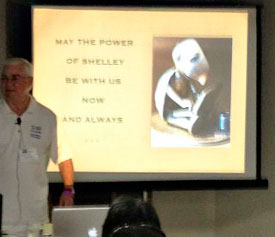 Our conferences are all about online business people who network while learning e-business techniques and strategies.
Methods range from large group presentations to small group workshops and even one-on-one sessions.
Two conference rooms usually meet our needs, and Paradise Cove fit that bill perfectly.
The larger room was used for professional presentations. It easily accommodated all 50 delegates with classroom style tables and top-quality AV equipment.
Conference Attendees in Larger Room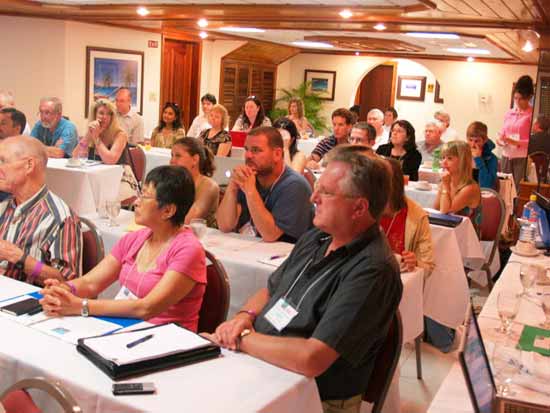 The smaller room provided SBIers the intimacy of workshops in small groups...
Workshops In Smaller Conference Room


Informal breakout sessions around the pool became a highlight for attendees. Picture this... learning innovative business strategies amidst tropical breezes and and true Anguillian hospitality, all rolled up into one perfect setting.
Breakout Sessions by Pool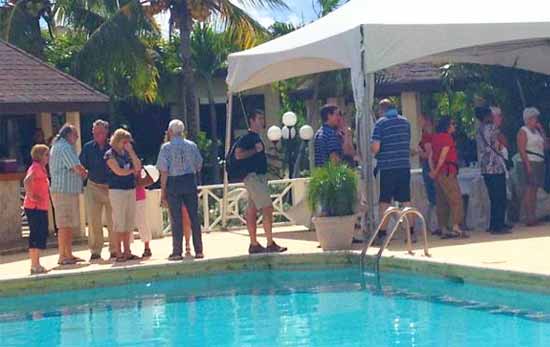 We were given the privacy to focus on tasks at hand. However, staff was always close by, ready to help with anything from technical support to extra coffee.
The three day conference helped each delegate to focus and improve on every aspect of his/her e-business. Something about the Anguillian atmosphere and culture seemed to permeate throughout every session.
Touring Anguilla
The entire island of Anguilla is a venue of the highest quality for conventions, conferences and trade shows. It sets the stage perfectly for a relaxed atmosphere for learning.
Food in Anguilla is in a class of its own. Paradise Cove provided meals well "above and beyond" standard convention fare...
First-Class Lunch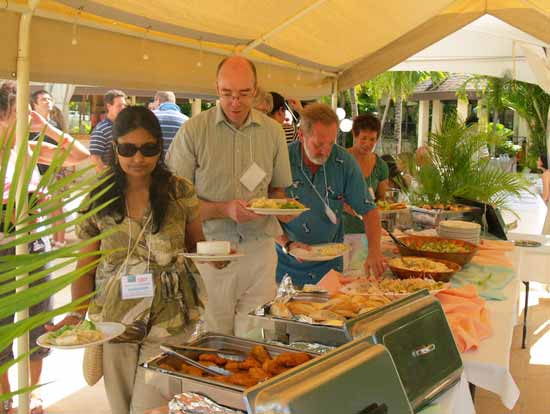 And the restaurants around the island offered unique dishes in elegant seaside settings, often mere steps from the water, or even...
On The Beach (at Smokey's, near Paradise Cove Hotel)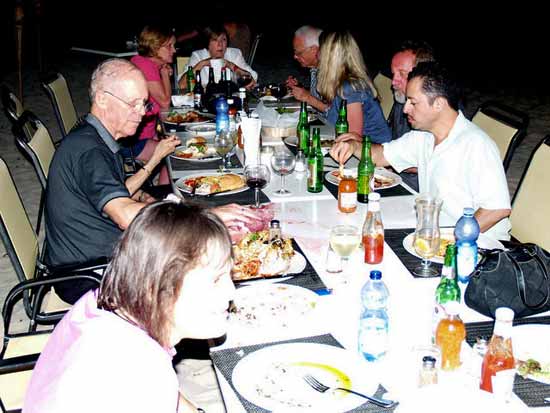 Anguillians are proud of their island paradise, anxious to share it. We were not trapped at the hotel. The staff and management wanted us to experience all of Anguilla.
They encouraged SBIers to take different excursions and tours during their free time. The natural landscape and scenery of the island, along with a certain serenity, created a relaxing experience after intense presentations and workshops.
We later learned that Anguilla is often called...
Tranquility Wrapped In Blue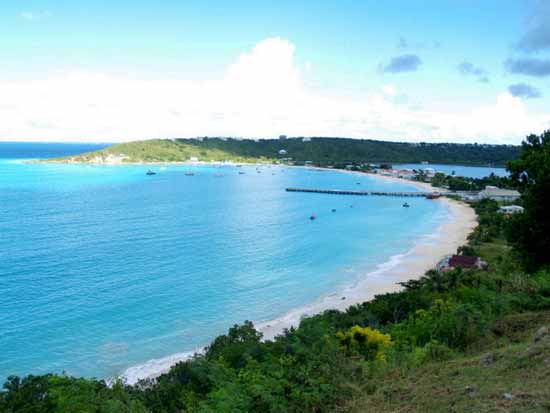 No wonder!
Stay A Little Longer
That beautiful bay you see above is called Sandy Ground. At night, fine restaurants open up. It also becomes Anguilla's party center, a whole different kind of Anguilla conference!
Singing At Elvis' In Sandy Ground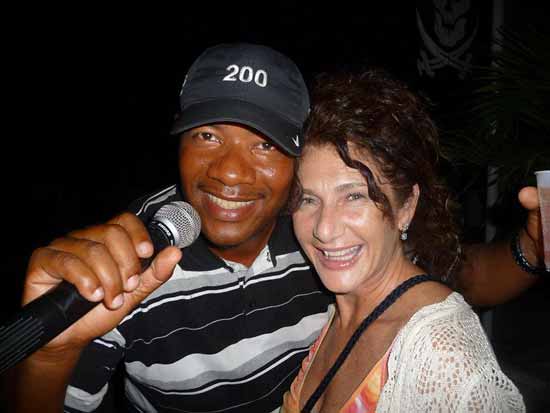 Most SBIers came well before or stayed later. After all, this is pretty hard to beat in November back home...
Chilling at Gwen's

Alas, all good things, both educational and fun, must come to an end. The final conclusion?
Our Anguilla Conference... "The Best Ever!"
SBIers have had the opportunity to attend conferences around the world. There is nothing like going to a business conference and having the best of both worlds, business and pleasure!
The Anguilla conference exceeded all expectations. Here's a photo album of the SBI! conference.
Many attendees rated it as the best conference, and the ultimate conference location, of any they had ever attended.
Information on SBI! Conferences
Postscript: Two weeks later, Geoff and Yoko (two attendees) posted this video of their experiences during the conference in Anguilla. Enjoy!