Anguilla Hotels: The Guide...
Island Harbour
The map below shows Island Harbour.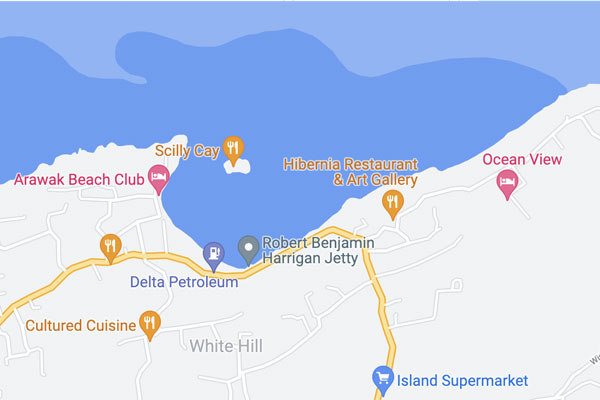 Island Harbour is a charming seaside village home to some of our favorite establishments, such as Scilly Cay ("the" spot for a laid-back afternoon).
This area is a working fishing village. Many fisherman dock their boats in the harbour and bring in their catch on the harbor's large pier. The beach is more activity-filled, with children also playing on the short, sandy shores and sailing colorful Sunfish boats in the crystal clear harbor waters.
The area is home to a lovely low-cost, high value hotel...
Arawak Beach Club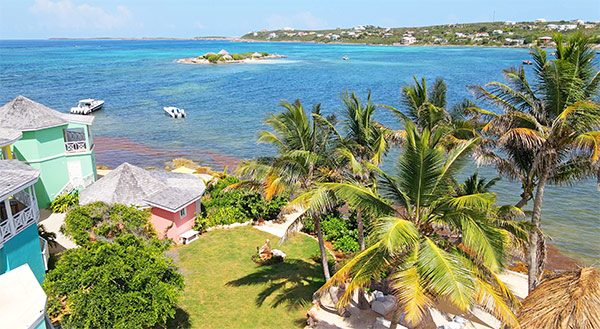 Size: Small
Location: Western end of Island Harbour
Description: Many know Arawak Beach Club to provide tremendous value for its accommodations and location.
Arawak Beach Club is located on the Western tip of Island Harbour, with beautiful views of the picturesque bay and fishing boats. Here, you are just a few minutes from some of Anguilla's top beaches and best restaurants.
Room rates start at $150 per night and up depending on the time of year.
Built for total comfort, these modern rooms offer it all: air conditioning, flatscreen TV, kitchenette and luxurious bathrooms.
Click for more on Arawak Beach Club.
Price: $$ — Return to Hotels By Price
---
ARCHIVES:

Hotels That Are No More
K's Kove

Photo Credit: K's Kove
Size: Small
Location: Overlooking Island Harbour.
Description: Set on the ridge road to the East of Island Harbour, lies K's Kove.
K's Kove is made up of three apartment-type units.
The "studio" apartment features a sleeping area, full kitchen and living area with veranda overlooking Island Harbour. The one bedroom's living area is separate from the bedroom. It also has a full kitchen and balcony. The largest of the three also has a separate living/sleeping area, full kitchen, veranda and a much bigger indoor living area.
K's Kove starts at $115 per night.
Clean, comfortable, tasteful furnishings in a picture-perfect setting all make K's Kove a good deal.
On top of it, K's Kove staff is prompt and professional and will help visitors with many aspects of their vacation. They live in the buildings, so are never far away.
The only drawbacks? No internet and no telephone.
Price: $$ — Return to Hotels By Price
Harbor Lights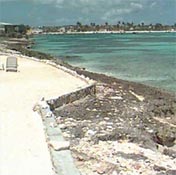 Size: Small
Location: East end, on the shore.
Description: Harbor Lights has four comfortable apartments that are complete with full stoves and fridges.
Price: $ — Return to Hotels By Price
Harbour Villas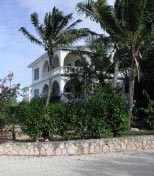 Size: Medium
Location: A short walk to Island Harbour beach.
Description: Harbour Villas is made up of three mini-apartment buildings. The apartments are spacious and well equipped with stoves, microwaves, televisions and there is a communal pool.
Price: $$ — Return to Hotels By Price