Anguilla Real Estate: The Guide...
Forest Bay
Welcome to the home of abandoned houses, the former site of the Jack Nicklaus course, and conch shells... Forest Bay!
Let's see where we are...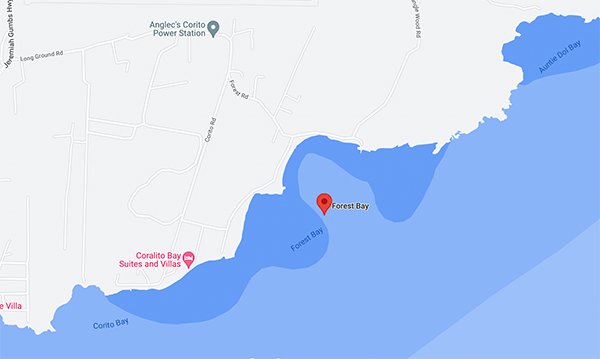 Nicknamed the "Forest," this area covers Forest Bay and extends West into areas like Corito Bay and Elsie Bay.
Right now, a large part of Forest Bay is simply a long line of abandoned Anguilla villas....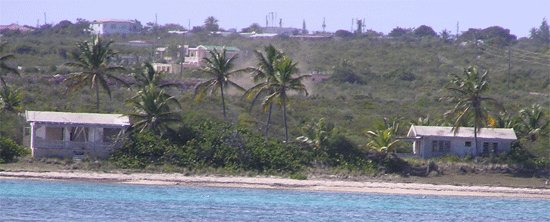 I'm sure you're wondering, "abandoned houses"... what's wrong with this place? The truth is, nothing. In 1995, Hurricane Luis swept through Anguilla, flattening the island. This part of Forest Bay was largely never rebuilt.
If you are interested in some of those villas -- check with Jackie Pascher. She may have some information on their current status.
Forest Bay's other claim to fames include being the former site of the "to-be" Jack Nicklaus golf course and the popular restaurant Straw Hat. Here's a nice shot of the old Straw Hat, taken from the sea.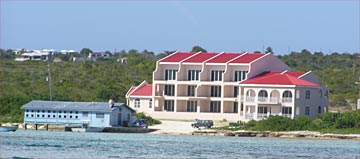 It was literally on/over the water. (Straw Hat has since relocated to Frangipani Anguilla).
It's not hard to see why this spot was once red-hot in terms of real estate. Its natural beauty is stunning! Raw green coastline stretches for as far as the eye can see, cool tradewinds blow in from the open sea, and the snorkling here is awesome...
Raw land, great snorkeling, a cool ocean breeze... outstanding Anguilla real estate exists at Forest Bay. Now that the Jack Nicklaus course has been put on pause, more real estate opportunities may be available again.
Forest Bay Sunset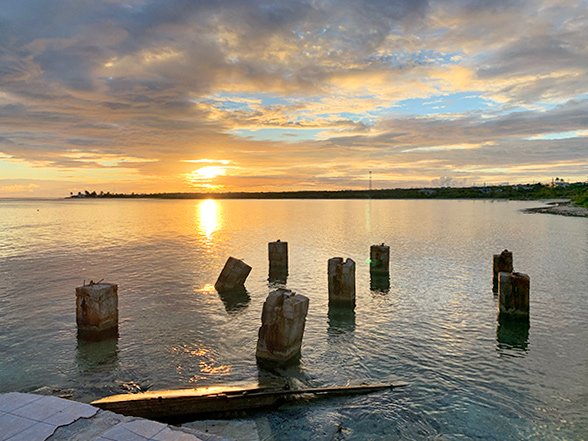 As you move down the coast from Forest Bay to Corito Bay and Elsie Bay, Corito Bay is worth noting because of its eye-catching villa, "The Boat House". And one day that house will indeed be a boat. Erosion has put it virtually in the water. One good storm and...
Ships Ahoy!
The Boat House on Corito Bay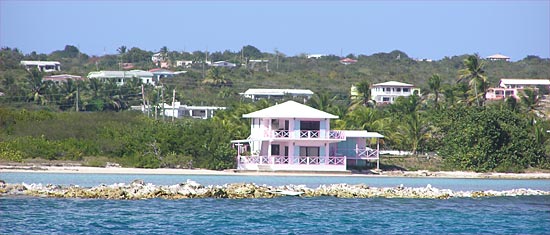 The beach here is a quaint, calm and shallow.
While this is the most unique Anguilla villa on Corito Bay, there are many other villas and private homes in the area. L'Embellie Villa, Mainstay Villa and Coralito Suites & Villas are a few spots that are worth checking out if you're interested in renting in the area or making an offer!