Update: More On Koal Keel
Anguilla Bakery and Tea Room
Sadly, Koal Keel has closed.
On a more recent trip to Koal Keel, the dining room was open this time! And it's so charming... old, historic.
And on this visit, they had a bigger selection of pastries...
We sat in the dining room, pretending we were British colonials from another era... a simpler, more elegant time...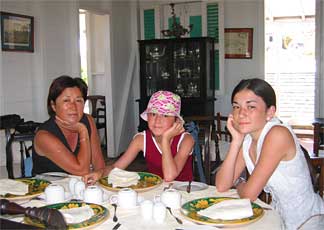 The croissants, bread and pastries were really were quite good, although not of St. Martin quality -- no one can beat the french at serious croissants! But still, quite fine (despite the look on my Mom's face in the photo below -- I think she just had a fly on her nose). ;-)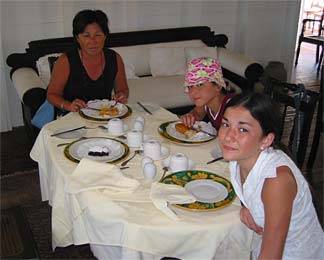 All in all, it was quite charming. A trip back in time.
So, the next time you're buzzing about the Valley, feel like a good croissant, but have no intention on hopping on the next ferry over to St. Martin....
Drop by Koal Keel and hope that the dining room is open -- it makes the experience complete.