Anguilla Vacation? You Know You Are On
An Anguilla Vacation When...
"What is your quintessential sign that you are on an Anguilla vacation?"
I started thinking about that question when I came across a funny photo that my Dad took one day. He suddenly screeched the car to a halt on the side of road, got out, took the photo, and then got back in.
I asked him, "Why'd you take a picture of that?"
"Nori, we must see that five times a day. It's my sure sign that we're on an Anguilla vacation."
I thought about it, and you know what? He's right.
What is your quintessential
Anguilla vacation sign?
Paris has the Eiffel Tower.
If you see Big Ben, you know where you are, right?
Ditto for the Empire State Building.
OK, an Anguilla vacation won't be dominated by a statue of Christ towering over you like in Rio de Janeiro.
But Anguilla does have something special, in a rather "what-the-heck-is-that-doing-there" kind of way, yet we all overlook it.
And we all grow to love it.
To test my theory, I'm running a poll to see what YOUR favorite or most telltale sign of an Anguilla vacation is.
Is it...
Posing for a photo on
the best beach in the Caribbean?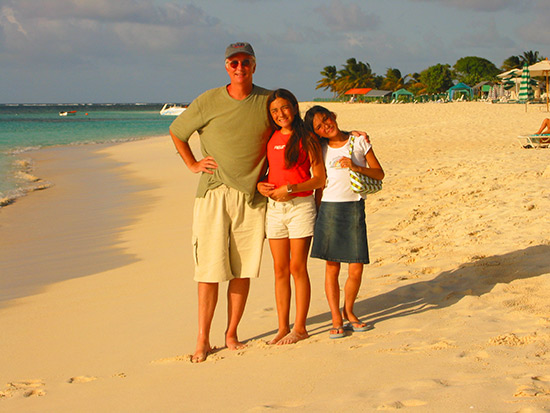 What about the goats?
A sure sign of an Anguilla vacation?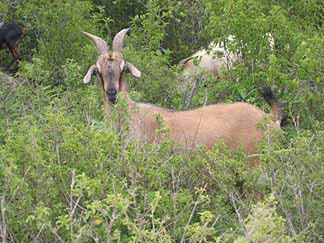 Perhaps those friendly weekend BBQs?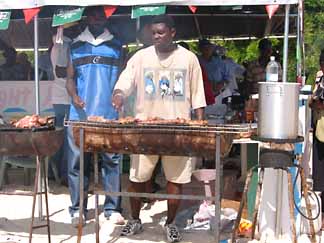 Maybe the rustic, relaxing beach bars/restaurants?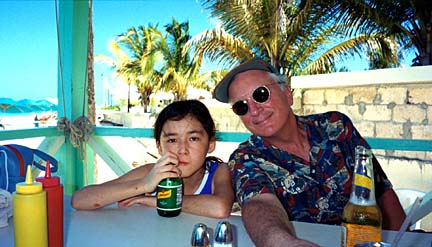 Do Anguilla's charming churches catch your eye?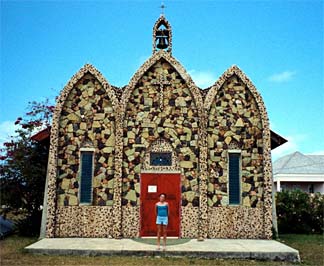 Or could it be the...
"Welcome to Anguilla!" Tower!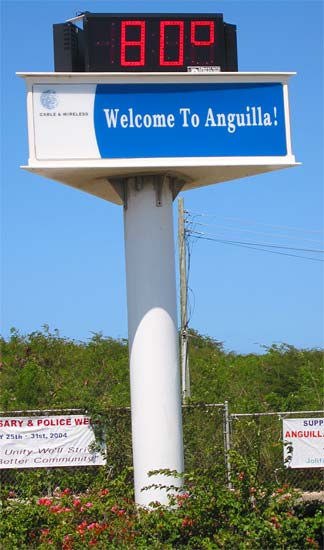 Yup, after passing this tower exactly 7,463 times, this is what caused my Dad to screech the car to a stop.
I'm laughing as I write this. Could this odd-looking tower really compete with the other Anguilla vacation symbols?
And yet, it is the first thing you see upon setting foot on Anguilla soil. Situated just outside of the airport, smack-dab in the middle of the island, on a roundabout you can't avoid when going from one side of Anguilla to the other, you see this more than anything else on an Anguilla vacation.
It's always there. It's always 80 degrees. It's the Tokyo Tower, Toronto's CN Tower, Chicago's Sears Tower... all rolled into one and divided by 1,000!
It's our sure-sign of an Anguilla vacation. What's yours?
Please click on the radio button of your favorite, most telling sign of "Anguilla vacation time." When you click the Here Is My Anguilla Vacation Vote button, I will show you how everyone else voted.
... or maybe it's not the beach bars and Anguilla goats.
Maybe your Anguilla vacations are defined by something else entirely! So the question is...
What Really Says, "You're In Anguilla!"
On Your Anguilla Vacation?
Everybody has something they love most about Anguilla. What makes Anguilla, Anguilla to you? Is it the beaches? The people? The landscape? What is it that really tingles you about this special island?
Your Quintessential Anguilla
Click on the links below to see what other visitors to Anguilla (and this site) find "most Anguillian" about an Anguilla holiday.