Building In The Tropics:
Our First Anguilla Construction
So far, so good...
We've bought land, secured permits and found an excellent Anguilla builder.
The Anguilla construction team has dug down to bedrock...
We are about to start building in the tropics... Anguilla to be precise.
Our dream is about to start!
First, though, a little good karma...
Mike And Jim Return To Our Stonehenge

Yes, the "Stonehenge sculpture" that Nori and I constructed months earlier is still there, "brain" (well, brain coral) and all! That augers well for the future!
First order of the day is to build a shed to store building materials in... rebar, lumber, etc. That's what we told Mike. Little did he know we were actually building the guest house first. And Mike was "the guest"...
Jim, Curtis and Toby Start The Shed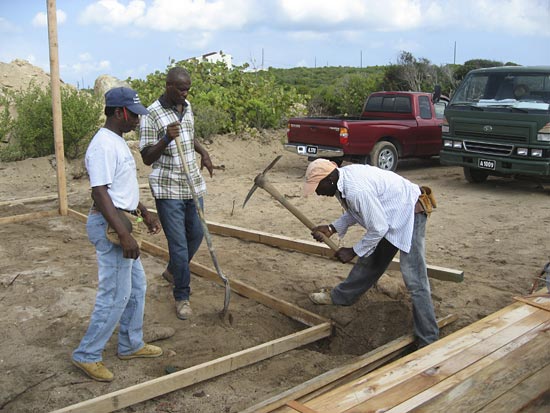 I suggested they build the shed on top of the huge pile of sand (right). They ignored my suggestion...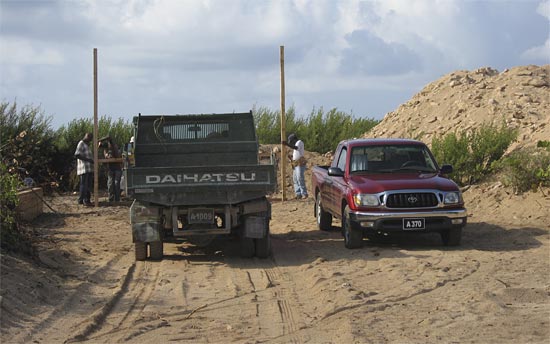 The walls are going up and I haven't even chosen the tiles for the floor yet. It didn't matter. I decide upon a natural finish at the end... sand.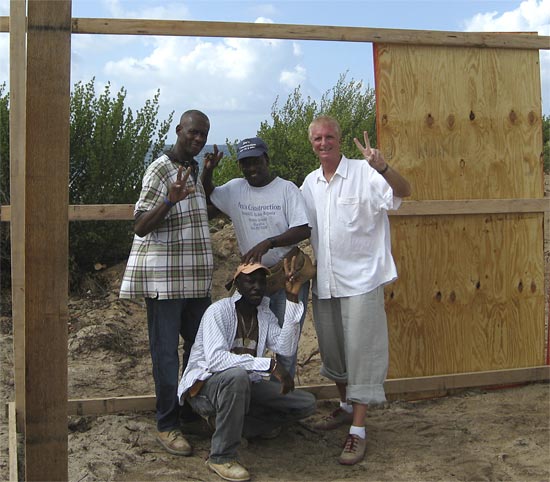 Before you know it, my first exercise at building in the tropics was a huge success. I worked extremely hard, as the guys will testify if you ask them. Well, maybe not. But I cheered on the sidelines.
Anyway, "Mike's home" (as it has come to be known) was soon completed...
The Best Anguilla Builder Team On The Island!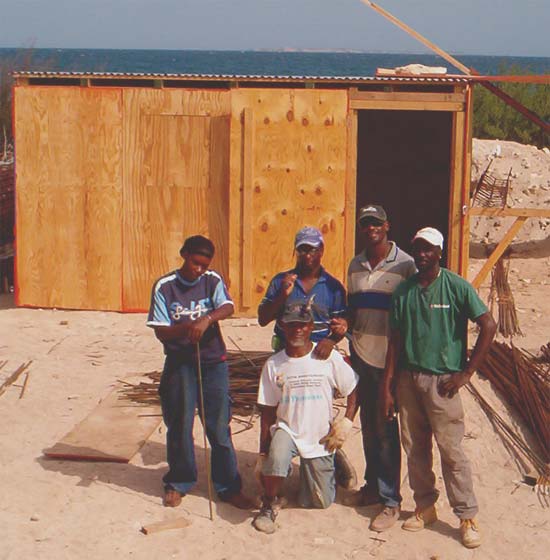 Seriously now, getting the shed up early is important. It serves as a basic office for plans and other project related paperwork. And it doubles as a storage area for tools, nails and many other construction-related necessities. It turns out there's no room for Mike's bed! And speaking of Mike...
You may have noticed that Mike is not in the photo. Actually, the team noticed that, too. Mike had not been around for most of the day.
Where'd he go? I found him later...