Turtle's Nest Beach Resort...
Anguilla Hotels & Condos on Meads Bay
By: Louise Fayet
Welcome to the Anguilla hotel that ticks all of the boxes! An Anguilla condo complex, Turtle's Nest's units boast all of the comforts of home, if home was right on beautiful Meads Bay. Rounding out its contemporary units and stellar location? A sparkling-clear pool and reasonable rates.
Welcome to Turtle's Nest

Yes, Turtle's Nest consistently brings home rave hotel reviews!
Let's step inside Turtle's Nest on Meads Bay...
This Anguilla Hotel's Prime Location
The hotel sits close to the half-way mark of one of Anguilla's most impressive stretches of beach, Meads Bay. Meads Bay is, arguably, Anguilla's best beach.
Beachfront at Turtle's Nest Beach Resort on Meads Bay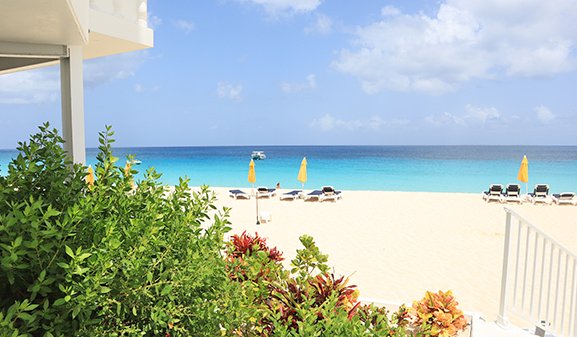 Rich with fluffy, soft sand, Meads Bay is a dream. Its sand gently angles toward pure, luscious turquoise water that stretches for as far as the eye can see. Come sunset? Located in the West End of Anguilla, Meads offers some of the most remarkable and memorable sunsets!
The View From Turtle's Nest Beach Resort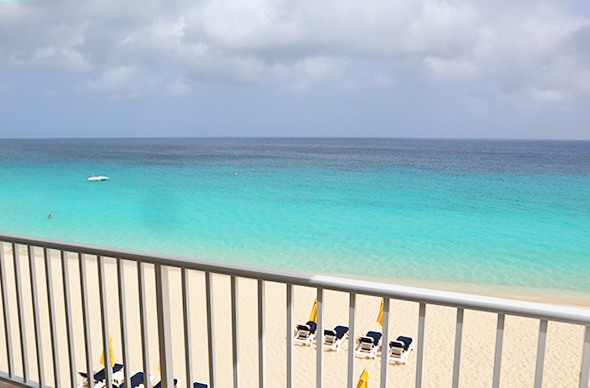 It is no surprise that with a setting like this, Meads Bay is home to the island's most popular restaurants. From Turtle's Nest, Leon's at Malliouhana, Blanchards, Blanchards Beach Shack and Jacala are a 10-15 minute walk to the east. Head west and you will find Ocean Echo, Waves, Bamboo Bar & Grill at Four Seasons and right next door? The iconic Straw Hat Restaurant. Straw Hat is a favorite for breakfast, lunch and dinner.
When it comes to location, Turtle's Nest gets five stars!
A Look Inside Turtle's Nest Beach Resort
Turtle's Nest consists of two twin-like 4-story white buildings (the property shares these buildings with Bella Blu).
Turtle's Nest offers 1, 2 and 3 bedroom rentals as well as studio units. Decor-wise, each unit varies slightly. From the nautical themed dressed in navy and whites, to the more urban-inspired with modern finishings and appliances, the units are all contemporary and clean.
All units feature a living and dining area and a number of amenities. Amenities include air conditioning, washer/dryer, WiFi, telephones and TVs with cable. Our favorite "amenity," of course? Those endless views of Meads Bay blue...
One Bedroom Living Room View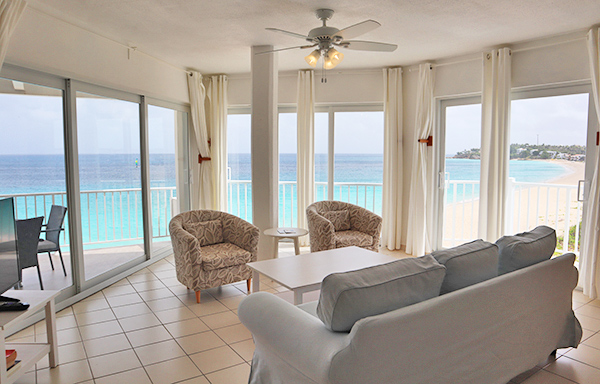 Turtle's Nest's view takes your breath away. Large wrap around glass windows and doors allow you to take in the full expanse of Meads Bay. To hear the sound of the waves, throw open your patio door.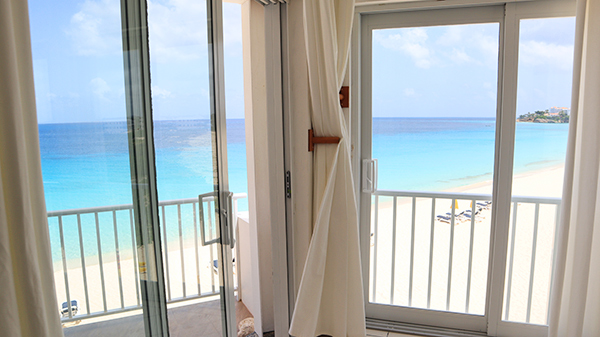 The outdoor dining area makes for a special setting for a morning coffee, sun down cocktails and memorable family meals.
Outdoor Private Patio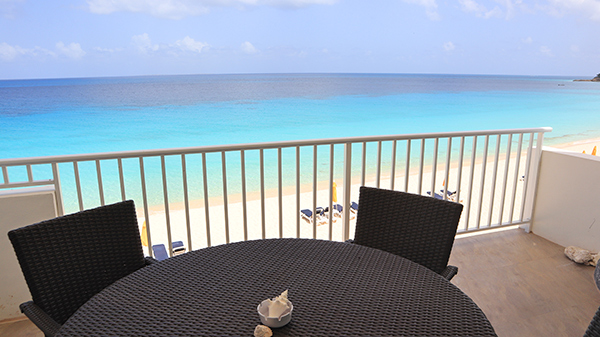 Back inside, all of Turtle's Nest's units feature a full kitchen. Modern marble counter tops hold handy appliances like a toaster, blender and coffee machine as well as a full oven and fridge. The bright and spacious kitchens are perfect for preparing meals in.
Modern Kitchen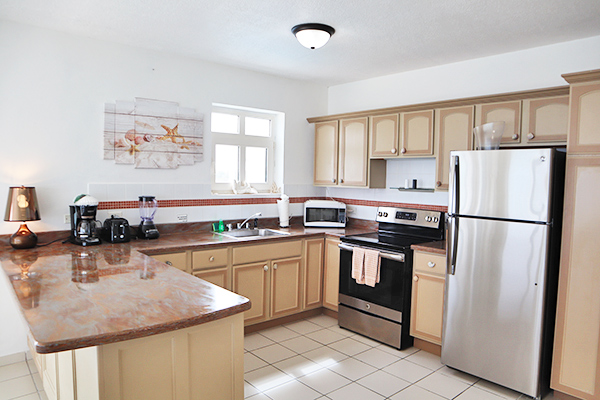 Set behind the kitchen, dining and living area lies the master bedroom. The one bedroom units' master bedrooms feature king sized beds. Painted in clean whites and navy blues, this room (photo below) exudes a crisp, fresh feeling. The units also feature a bathroom and ample closet space.
One Bedroom Master Bedroom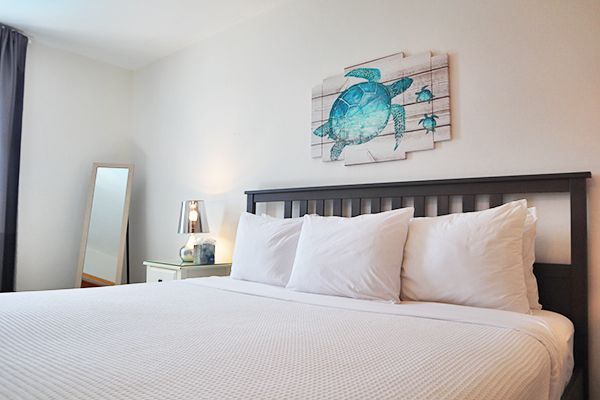 Need more or less space depending on the size of your party? Turtle's Nest offers two and three bedroom condos in addition to studio rooms.
Two & Three Bedroom Units and Studio Rooms
Turtle's Nest's two and three bedroom condos are considerably larger than the one bedrooms. The two bedroom condos sleep up to 4 people (three bedrooms sleep up to 6), and its central living area boasts more seating as well as dining space.
Living Room in Two Bedroom Unit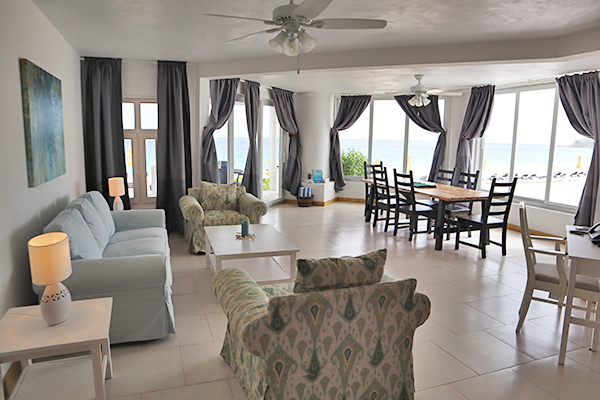 All two bedroom units have two private bedrooms, two bathrooms, a large and fully equipped kitchen, washer and dryer and terrace with either ocean views or direct beach access (if you book the ground floor unit).
Tip: Turtle's Nest does not have an elevator. Book a lower story unit if you would prefer easier room access.
Master Bedroom In Two-Bedroom Unit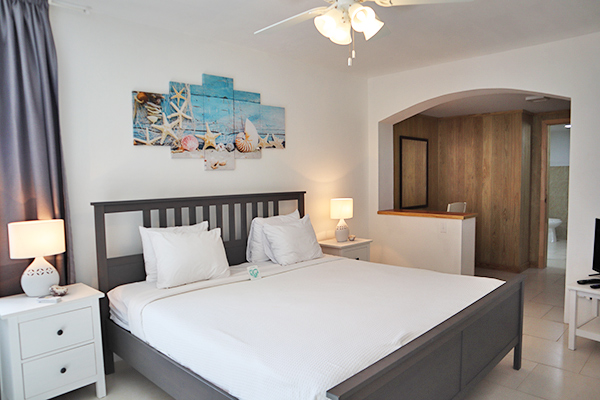 Marble tiling and wooden touches lend a modern and clean feel to this bathroom...
Bathroom Vanity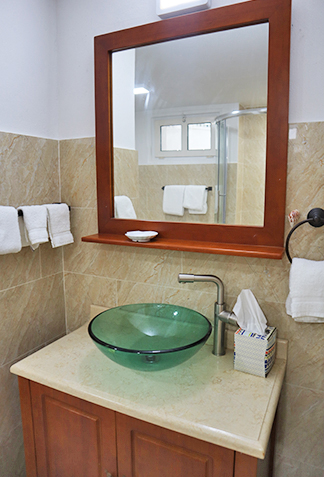 And then there is that terrace...
Porch Right On The Beach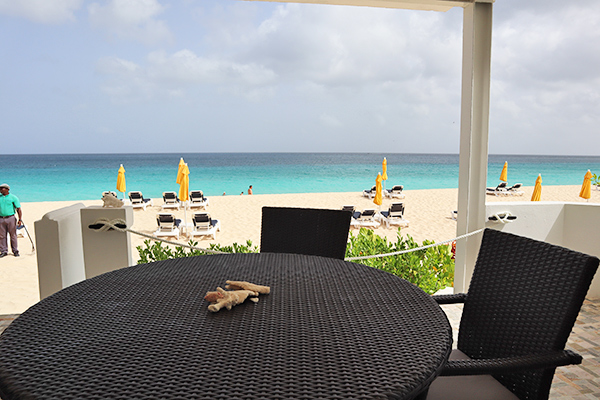 A couple of quick steps down from the porch and your feet are sinking into the sand of Meads Bay!
Turtle's Nest also offers Studio Rooms. The room features a kitchen, living/dining area, patio, bathroom, closet and either two twins or a king bed.
Studio Bedroom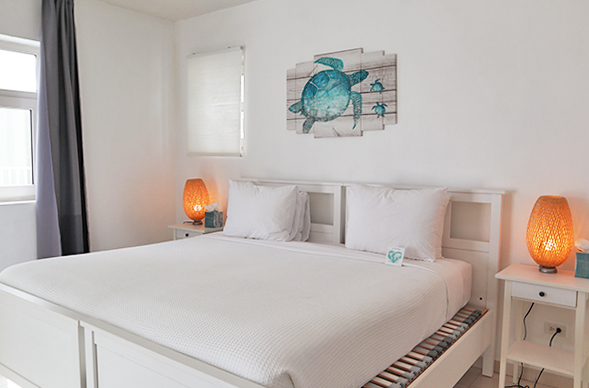 The Studio Rooms are an excellent option for solo travelers or couples on a budget. They are high-value, available at a reasonable rate.
Turtle's Nest Beach Resort Details
Step outside of your unit and Turtle's Nest impresses again!
Turtle's Nest's Pool on Meads Bay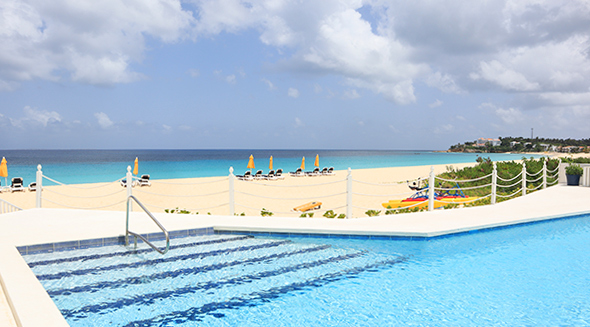 The property features a sparkling pool with pool chaises and umbrellas. To dip into the most impressive natural pool, it is just a few steps to Meads Bay's clear water. Here, beach chairs with pretty yellow beach umbrellas are all at the ready for Turtle's Nest guests.
To top it all off, Turtle's Nest is home to caring staff who always make you feel right at home.
Turtle's Nest Beach Resort hits every high note. It is one of Anguilla's top affordable hotels for good reason!
Book Turtle's Nest Beach Resort
Tel.:

1-264-497-7978
1-264-497-7979
1-264-476-7979 (Mobile/WhatsApp)

Email: info@turtlesnestanguilla.com
Website: Click here



Turtle's Nest is an Anguilla Card Partner. Save 10% when you use your Anguilla Card to book your stay!




---




Turtle's Nest Beach Resort was reviewed by Louise Fayet.
Louise's Rating: 5 out of 5

Large, high-ceiling, condo-style units on Meads Bay, Turtle's Nest Beach Resort offers comfortable units, ideal for those spending 1 week+ on the island, and a tremendous location on one of Anguilla's best beaches. The price is right, too!