Anguilla Real Estate: The Guide...
Isaac's Cliff
Now for something completely different!
Welcome to Isaac's Cliff. Here miles and miles of clear views, both north and south, await you.
Let's see where we are on the island...
Isaac's Cliff's Perfect Northern Vista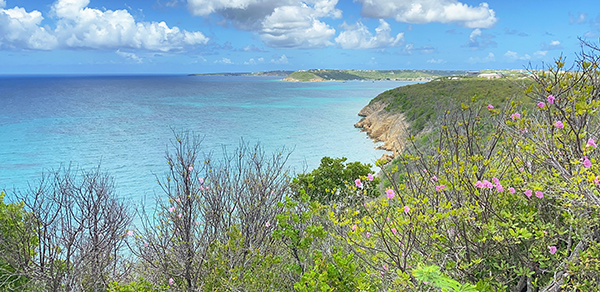 Instead of beaches, beaches, beaches, Isaac's Cliff's awe-inspiring feature is its sheer height! The views, both north and south stretch out forever.
Isaac's Cliff From the Water


Those cliffs are high! And you know... the bigger the cliffs, the better the view. These cliffs really have endless vistas! Starting from the cliffs along the north shore...
Looking Northward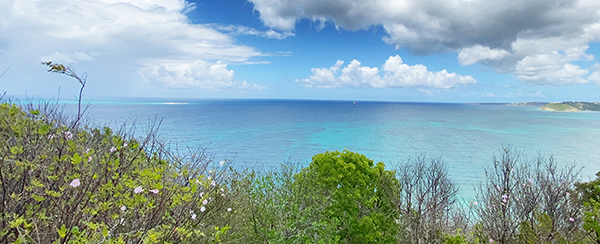 ... and stretching southward across the entire breadth of the island, across the Caribbean and onto the next country... St. Martin!
If you look closely(!), you can even see St. Barth and a little of Saba, too.
South-Looking View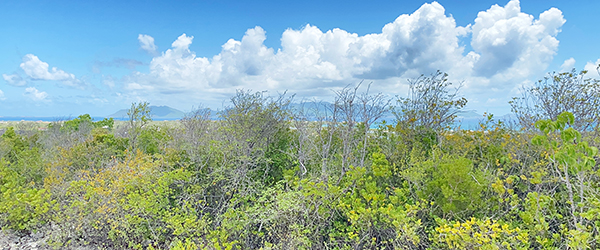 Isaac's Cliff is one of the highest peaks in Anguilla. It is rich with hiking trails down to the sea's edge (the trek will take you 45 minutes to an hour each way), its tradewinds are blissful and you are close by to favorites like Ember and Village Bakehouse.
Looking East From Isaac's Cliff

The big plus of being located in Isaac's Cliff, away from the ocean, is price. Inland Caribbean real estate is less expensive and there's plenty of raw land.
Unfortunately, if you're on a cliff, you're not on a beach. But a pool would make up for that! And so do the breezes.
One of Anguilla's Highest Points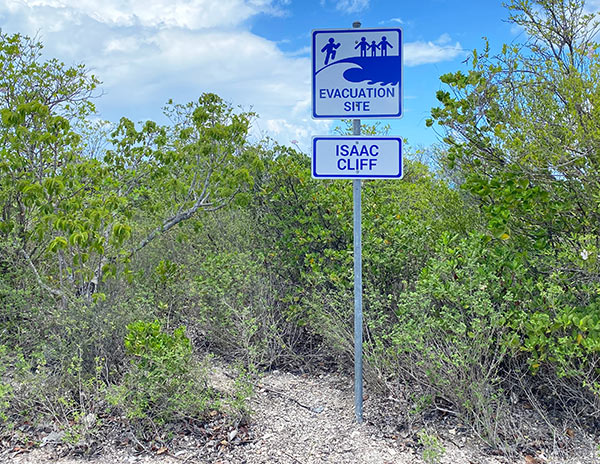 If you want to get the feel of living here before committing long-term then renting is a good idea.
Sweet Return Villa is an example of one of the beautiful rental villas located along Isaac's Cliff. The villa boasts sweeping views of Rendezvous Bay and its surrounding south-central coastline, its pond and the Aurora Golf Course.
Be sure to check with Jackie Pascher for more rentals and real estate opportunities in the area.
With the forever, vivid views, you'll be smitten.
Directions
See below for the area known as Isaac's Cliff.