Magnificent Meads Bay
The sweep and turquoise of Meads Bay, bookended by two spectacular resorts, is hard to beat. Four Seasons on the western promontory and Malliouhana on the eastern tip frame this magnificent sweep of one of the most majestic of all Anguilla beaches.
For a full video tour of Meads...
A long stretch of powdery-fine white sand, Meads Bay's beauty is one of a kind. Here, the ocean floor is unmarked by reef.
Crystal-clear blue water stretches for as far as the eye can see over the bay's sandy bottom. The result? Infinite turquoise waters that shimmer an extra-special azure hue. The sun's sparkles seemingly dance across the ocean's surface.
Stay Calm & Float on...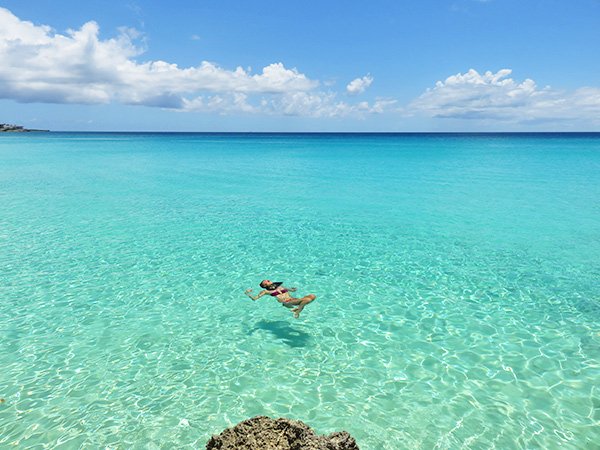 It is no surprise that Meads Bay has become one of Anguilla's most popular beaches over the years.
It is home to two of Anguilla's most luxurious hotels, the famous Beach House villa (where Lebron stayed), a plethora of five-star restaurants (Straw Hat, Jacala, Blanchards) and is favored by visiting mega-yachts.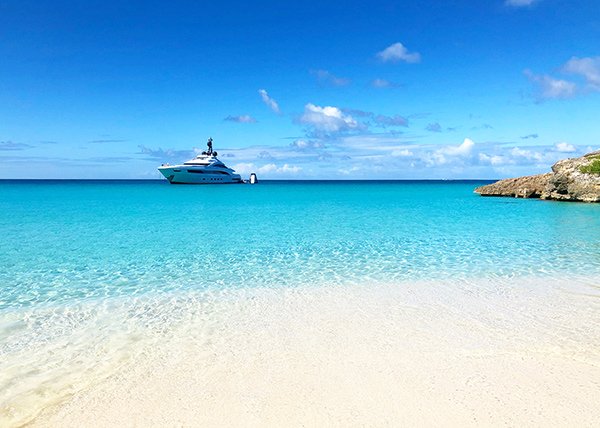 Despite its popularity, its shores and waters are some of the most relaxing you will find. There is a quiet spot for everyone to decompress and "float away" the stress of the day.
It's perfect for a nice slow walk, with hot rays of sun for you to absorb, clear water to float and cool down, and beach bars like Blanchards Beach Shack along the way.
Beach Burger & Pina Colada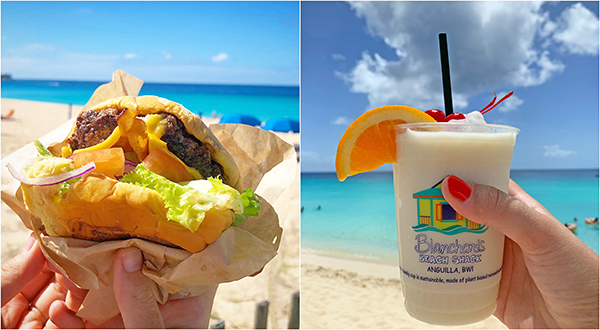 Or scroll by Ocean Echo for their unbeatable rumzie...
Cheers to Meads Bay!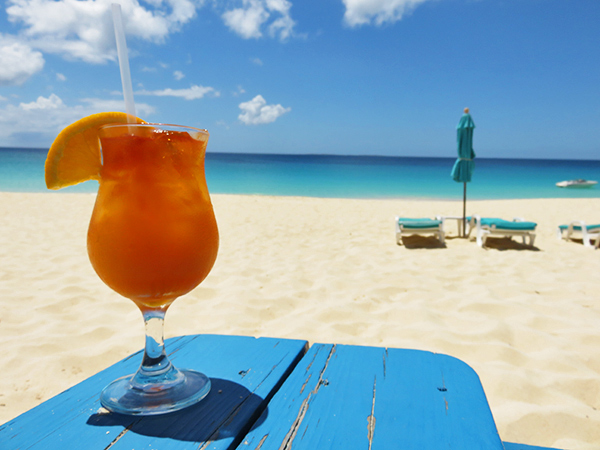 Visit Meads in August to watch the sail boats race across the diamond like waters...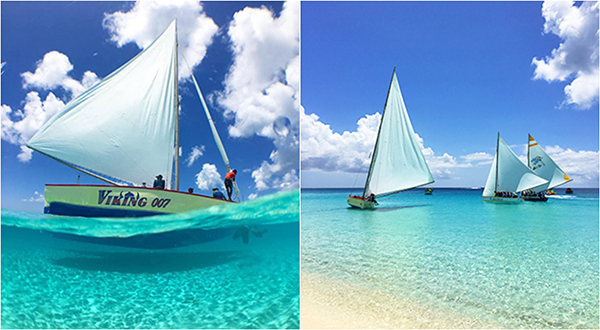 Or simply float all of your troubles away...
What does Meads Bay mean to us? Of all the Anguilla beaches, it's special for three reasons...
1) Blanchard's inspired our family to come to this paradise we had never heard of before.
2) The food... oooh la la!
3) A wonderful swimming hole to just float on your back and soak in the sun.
One final Anguilla photo of Meads (you can just see Cocoloba- now Four Seasons at the far point) wraps up this honorable mention for the best of all Anguilla beaches...
Meads Bay in The Early 2000's