Anguilla Real Estate: The Guide...
Lower West End Point
Welcome to the no man land, Lower West End Point. There isn't a single house, villa, road, or electrical unit in this area! Talk about seclusion!
Let's see where we are on the island...
Lower West End Point is about secluded as it gets. Getting there can be a real killer.
Lower West End Point


Here, you are rewarded with great waves, pelicans...
Cliffside Hikes


And a view of the sunrise and Anguillita as you wake in the morning...
Anguillita Island in the Distance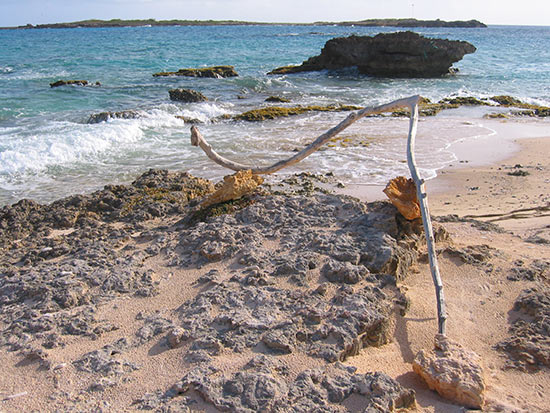 Lower West End Point is an absolute paradise if you love seclusion! Real seclusion, that is. The type of isolation where you'd have to bring in your own road and electricity! If you're up for the task, and want to check out the land before hand, beware. Click here to find out why.
Totally uninhabited, no condos here. You will love the views of St. Martin, Anguillita Island, and the open ocean. Contact Jackie Pascher because this is real "No Man's land."
In the mean time, let's look at some photos...
A Bit of Cliff... A Lot of Pelicans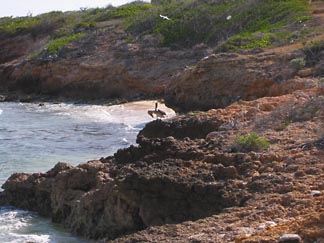 The Unnamed Sandy Beach

A Special Reward... Anguillita Island
At the Very Western Tip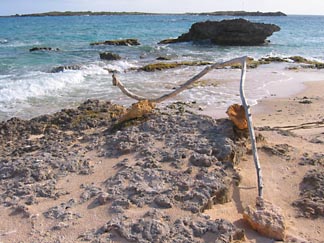 Isn't that spectacular? Your own tip!...Wow. If you're up for installing electricity and bringing in a road, then go for it.
The views are oustanding, you are truly remote, can have your pick of Anguilla real estate, and go as far West as you can! There's nothing to lose!... except this opportunity!