Spirited Weekends at The Strip
By: Kirmani Honoré
Since its opening, The Strip, set in the heart of The Valley, has been building in popularity with everyone in Anguilla. Locals, ex-pats and tourists have all found a new go-to spot to "lime" on the weekends, everyone leaving with the same impression... it's simply fun!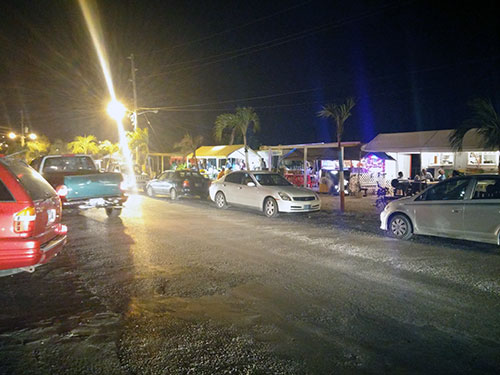 The Strip, as its edgy name hints, is an area home to a designated collection of food shacks that line the Valley Street, just across from The People's Market.
One or two are usually open during the week at lunch time. It's the weekends that bring in many hungry patrons looking for an evening of drinks, eats and warm company.
The Food Shacks & Trucks
Many "shacks" and "trucks" call The Strip home. Never completely crowded, the scene isn't overwhelming. Where to "lime" at The Strip? Here's a breakdown...
Ken's BBQ
Ken's BBQ, without a doubt, has a reputation for serving the best roadside BBQ on the island. Their long lines are proof that there's something special to Ken's BBQ ribs.
Their juicy BBQ chicken and ribs are the most sought-after meal on The Strip. Throw in some of their charcoal-grilled garlic bread and you have a quintessential Saturday night Anguilla meal.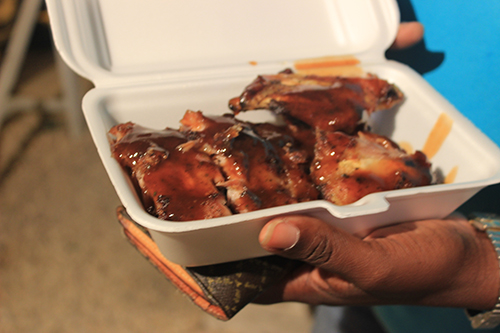 It's not just the food that draws people to Ken's. There's a certain upbeat energy that starts here, at the beginning of The Strip, and emanates throughout the area.
Hunter's Food Van
Right next to Ken's is Hunter's Food Van. They are best known for their pork and oxtail stews.
Hunters Food Van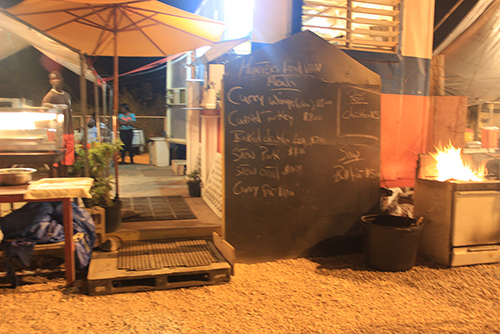 For something lighter their curried wings paired with their oven-baked Johnny cakes are not to be missed.
Fresh from the oven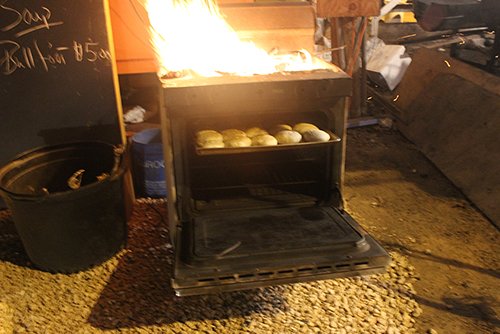 Natural Mystique and Wendy's
Further down are two of the best bars on The Strip... Natural Mystique and Wendy's Restaurant, who also sells quick-and-easy bites.
Natural Mystique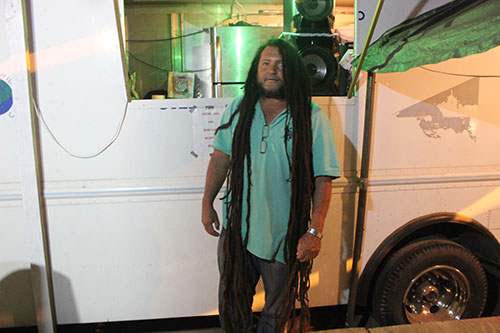 Wendy is truly the life of the party. Her regular patrons keep the "Banter Wheel" turning for hours on end. It's all good vibes and big smiles at Wendy's.
Wendy and One of Her Regulars!

Jazzy's
Next we have the psychedelic Jazzy's Ocean Bar and Grill. The prismatic light show really catches your eye and lends an "under-the-sea" kind of feel to The Strip.
Jazzy will always make you feel welcome with her friendly chit-chat and vibrant personality.
Her conch soup is some of the best we have ever had! Deliciously creamy, it is filled with just the right amount of conch. Her Chicken Roh and steamed fish are other stand-outs. If you're not hungry for anything filling, you can always just grab some Johnny cakes filled with your choice of ham, cheese or tuna.
Domino Cafe and DaDa's Soups
A few steps down the road and you will find the Domino Cafe, which always draws a crowd. Saturday night domino tournaments last well into the late night/early morning when players usually pause. Games pick back up again on Sunday night.
On-lookers gather to watch as the domino experts challenge each other. Laughter and gleeful shouting continuously erupt from this area of The Strip and everyone around is fueled by cooled beers and food from the 5 Star Restaurant Food van.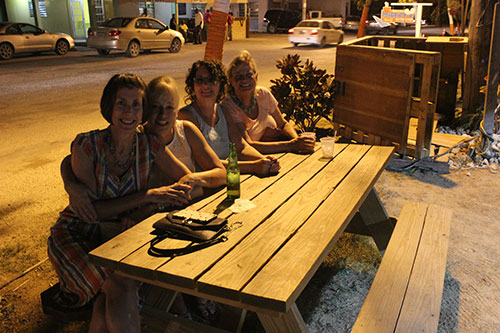 If you're in the mood for soup don't fret, Dada's Soups has you covered! They serve a number of soups, all weekend long and for just $5 each.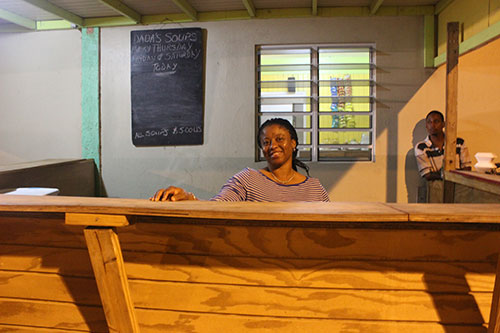 The Strip has really become a thriving part of night life of Anguilla, and a great spot to grab a cheap bite thanks to the plethora of food vendors.
Bring a friend and explore each food van for yourself. You will be glad you did!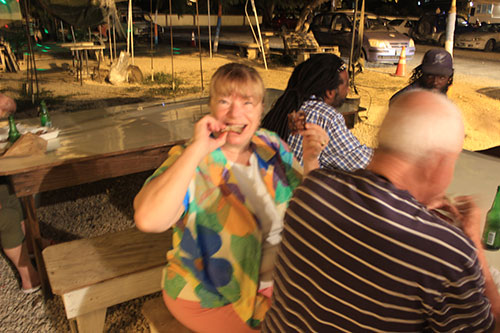 Since this article has been written, a few of the "shacks" have closed and a few more have popped up in their place. The "shacks" that have closed are listed below under "Gone But Not Forgotten" and the ones that are open are listed below.
More "Shacks" on The Strip
Mickey's
The Lunch Box
Chan-Boo's
Gone But Not Forgotten
Map, Hours & Contact
Directions: Across from the People's Market in The Valley.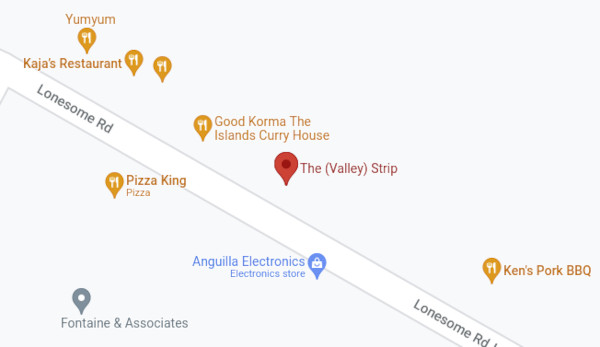 Hours: During the weekdays and the weekend, stalls are usually open from 11am into the night. Hours vary for each business.