Missing The Best Caribbean Island
All things come to an end. Before graduating from university in NYC and moving back home to Anguilla in 2012, I would feel a certain sadness at the end of each trip home, whether it was Spring Break or Christmas Vacation.
Yuki and I would pack our bags, and board a jet plane in St. Maarten to JFK.
Share Your
"I Miss Anguilla's"
What do you miss most? Share it with everyone! (Just don't make us miss the island too much, he he!)
We were certainly on an exciting journey, studying in the Big Apple, but always, I would reminisce...
What are the top five things I miss the most?
#5) That Limin' Feeling
Missing Anguilla starts with missing Anguilla weather. Those consistent, cloud-free days of sunshine and heat... They make our Anguilla memories so fond and warm. ;-)
There is something in the tropical breeze that keeps you calm and grounded.
When I was brushing my teeth? I was limin'.
When I was washing dishes? I was limin'.
When I was out for dinner? I was really limin'.
Even when I was packing for New York City... I kept that laid back mentality.
The base of any "I miss Anguilla for the <>fill in the blank here<>" starts with Anguilla weather and that limin' feeling!
#4) Lunch On The Go
This is one of those things that I got to love only after spending weeks living on the island, once I was in my routine, and my Mom had established her day-to-day schedule (my parents moved to Anguilla in 2008).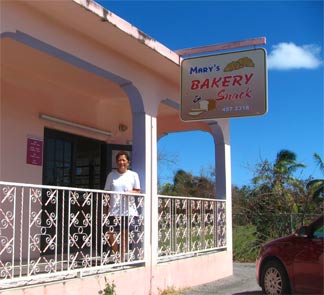 Mary's Bakery
Every morning around 10:00 my Mom would set off to do her errands. Mailbox, post office, groceries, drop off a DVD from last night.
If I had time (which was in no short supply in Anguilla!) I would tag along for the ride.
We normally ended up pausing at Mary's Bakery in the Farrington, to pick up lunch on the way home.
Chicken curry roti, chicken sandwich or beef patti are our favorites!
Lunch on the go with my Mom was always quick and easy, yet so special.
#3) Travels to Other Caribbean Islands
Anguilla is the best Caribbean island!
But, our curiosity couldn't be tamed or controlled. We wondered about what else was out there that we had yet to see...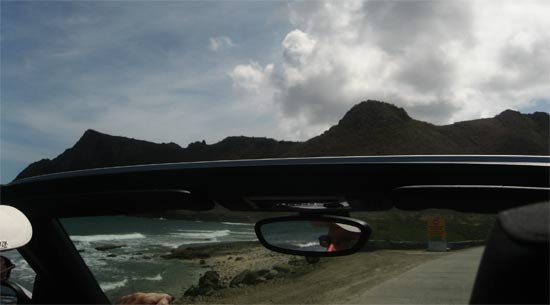 Driving on a St. Barts Vacation
Traveling between the Caribbean islands delivers such an exotic, exhilarating feeling. It's difficult to adjust to flying any other way after traveling on WinAir. With this Caribbean airline, you walk on, you walk off. Done! No heavy immigration, no cavity searches. You practically feel like you are traveling on your very own private jet.
Once you land? Prepare for something new and foreign! The islands differ vastly in culture and feel. We are slowly checking different Caribbean islands off the master list... :-)
In North America, you can go on a road trip at the spur of the moment. In the Caribbean? It's island hopping!
#2) Peaceful, Seaside Dining
Give me eclectic cuisine, and strange locations!
I love variety, change, and anything new and exciting. Whether it's the geographic placement of the restaurant, or the exotic flavors they are serving, I'm always up for something new. One of the great pleasures of living in New York City! My senses were always stimulated!
I've devoured corned beef sandwiches, sushi and sashimi, gyros and falafels, yet still...
Can I have just one more meal in Anguilla?
Quiet, nighttime, beachfront dining is unmatched on Anguilla's calm shores.
da'Vida on Crocus Bay, Roy's on Sandy Ground, Trattoria on Shoal Bay West... I love them all!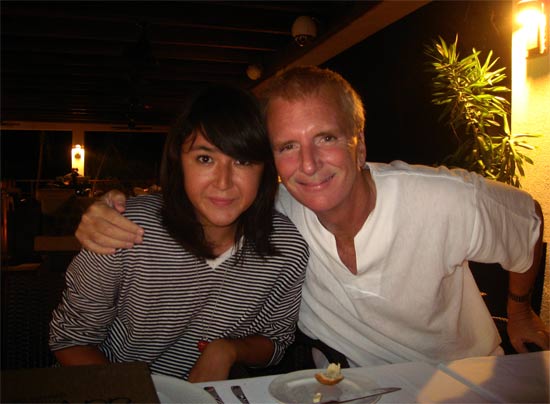 Dining at da'Vida
A day of swimming and sunning, followed by an even more relaxing meal?
Only in Anguilla.
#1) Beaches & Rum Punches
This is #1.
After this, is there really anything else?
All just pales in comparison. Right?
Long afternoons on any of the best beaches... Shoal Bay, Rendezvous Bay, Meads Bay, you name it!
Grilling on the golden sand, then cooling off in the clear, turquoise sea.
There are no beaches like Anguilla beaches, and Anguilla beach bars sure serve the tastiest rum punches.
Sizzling in the sun on one of the best beaches in the Caribbean, drink in hand, is certainly the best part of every Caribbean vacation.
Even when I'm on the best Caribbean island, but still not on the beach, I long for a lazy beach day.
Some Things Never Change!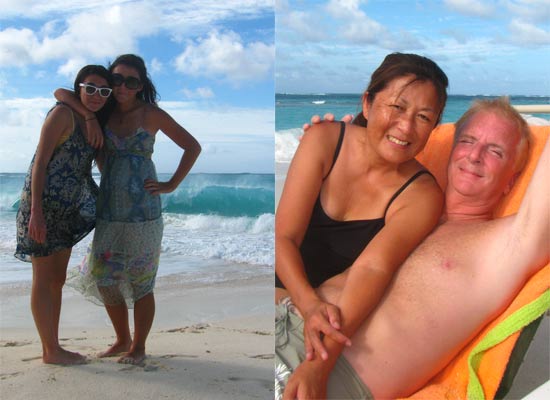 But, now...
What do you miss most when you're away from the best Caribbean island?
What Do You Miss Most About Anguilla?
Not being on Anguilla is almost heartbreaking! Leaving for a long stretch is no easy task. I am always excited to get back.

I know I'm not alone on this one! ;-)

So, in the spirit of longing for the best Caribbean island... What are your top five, three or even #1 "I Miss Anguilla's"?
Your Missing Anguilla Stories
Click on the links below to read other visitors' stories.