The Go-To For Fishing Charters
and Boat Tours in Anguilla - Nature Boy
Update 2016: Nature Boy takes us to the single most fascinating trip we have experienced yet! More on Scrub Island adventures with Nature Boy.
By: Kristin Bourne
Born and raised in Anguilla's Island Harbour, not only does this genuine and friendly man known as "Nature Boy" know Anguilla, he knows the seas that surround it like the back of his hand.
Meet the dynamic, knowledgable &
friendly Nature Boy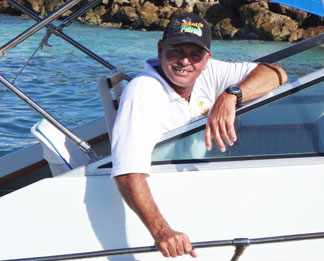 Nature Boy is a boat captain who offers a variety of unique excursions.
-Snorkel trips
-Offshore cay trips*
-Sightseeing tours
-Fishing
-And, sport fishing.

... the last one is his specialty!
*Special Note: Nature Boy is one of the few who can even take you to the less-visited offshore cay, Scrub Island.
Approaching Scrub Island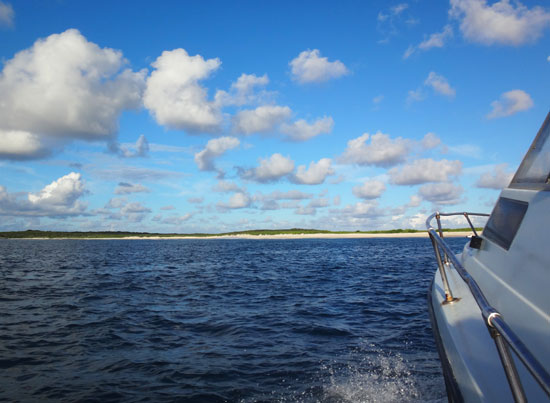 Nature Boy, A Commercial Fisherman!
"Fish tremble at the sound of my name," reads a bumper sticker on the back of one of Nature Boy's boats.
Good catch!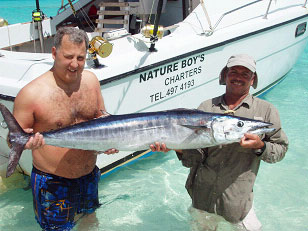 And, it's true. Ask and he'll tell you stories where fish jump on the hooks in his presence.
In fact, he has only been out fishing with guests 6 times where he hasn't had a strike.
Since he has more than a couple of decades of experience doing what he does... that's a good ratio.
With that in mind, it's no surprise to learn that Nature Boy is a commercial fisherman!
While Nature Boy can make no official guarantees, his experience and passion speaks for itself.
Ballyhoo bait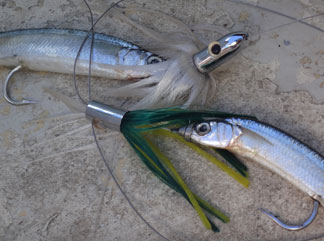 He knows where to find the fish, how to bring them in and has a blast doing it and sharing the experience with his guests.
A successful morning of fishing.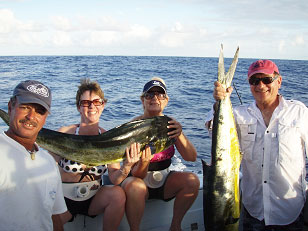 Photos courtesy of Nature Boy's website

He loves what he does and it shows. When he can take guests out on one of his boats for a day of fishing and enjoying Anguilla from the water, he's in his element.
If it is sport fishing in deep water you seek, Nature Boy is the man to talk to.
Or, if you would prefer to skip the sport of it all, Nature Boy also sells fresh fish.
He can deliver a fresh catch of fish, lobster and crayfish straight to your door (sea and weather permitting). Just give him a call to see what he has available fresh.
A Day with Nature Boy
One exciting option between the months of March and mid-August is to follow a local boat race with Nature Boy .
I've personally followed a boat race with Nature Boy and two of my friends. It's a day I won't forget!
Nature Boy's boat "Summer Wind" amidst an Anguilla boat race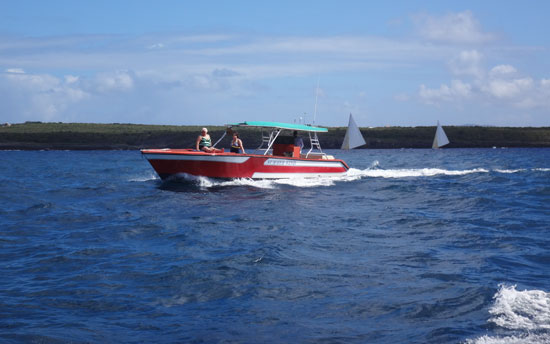 Boat racing is Anguilla's National sport and if you get in to it, you might get hooked. Pun intended given we're talking about Nature Boy - a fisherman from Anguilla's fishing village! Races are mostly pre-scheduled and depend on weather and the sea but if you can catch one, I recommend it. NOTE: I am biased, see why here.
Meeting Nature Boy in Island Harbour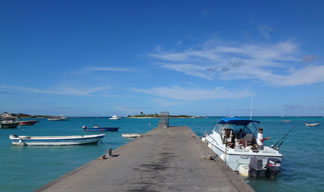 Trips with Nature Boy typically start from the wharf in Island Harbour - the very same wharf as where you catch the boat to Scilly Cay. But, alternatives can be discussed as was the case when we joined Nature Boy on a boat race around Anguilla.
He picked me up in Sandy Ground (where the race began) and then motored over to Meads Bay to pluck my friends right from the sea. We were then off to catch the racing boats which were in the process of racing from Sandy Ground to Rendezvous Bay and back.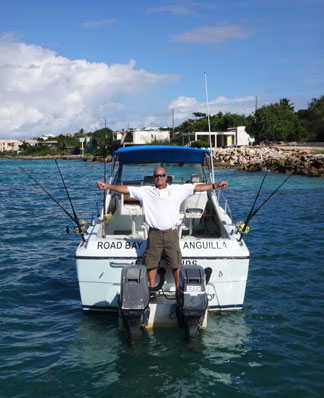 The best part? Nature Boy knows a lot about the boats and racing.
He's not only fun and safe, he's knowledgeable and shares many insights beyond the aesthetics of the race.
TIP: If you're going out for longer than several hours, you may want to bring some snacks or lunch. If you are heading out early, plan the day prior. It's easy to gather sandwiches from East to West to bring along; try Geraud's in the West End (they open early), Le Bon Pain in Island Harbour (they open early), I'd also consider Mary's Bakery, Hall's Bakery and of course, Papa Lash's Food Van. Nature Boy has a cooler that you are welcome to use.
Get out on the sea with Nature Boy...
Whether for a day of deep sea fishing, exploring an offshore cay, touring Anguilla or following a boat race, Nature Boy offers it all.
Heading out with some top-quality rods
and some cold complimentary drinks...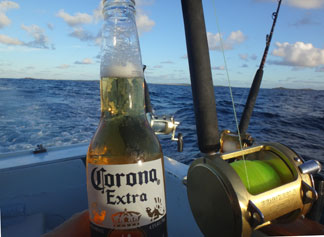 Flexible, he is happy to customize your trip (a day of snorkeling, fishing and sightseeing is a popular way to go!).
He does request that trips be a minimum of 3 hours.
What's included on a day with Nature Boy?
Complimentary drinks
Fishing gear (state of the art)
Snorkeling gear
Nature Boy always has everything set and ready to go from the moment you arrive.
Laid-back and funny yet professional and experienced, he's a genuine, down to earth man who treats you like family, keeps you safe and shares a different side of Anguilla.
It's always an unforgettable day at sea with Nature Boy!
You can reach Nature Boy at: 264-729-5587 or via email at natureboyai@hotmail.com